Leh-Ladakh is the most adventurous tourist destination in northernmost region of India. It is situated 3,000 meters above sea level and explicitly located between the Karakoram and Himalayan ranges. Ladakh has many things to offer such as tranquility, spirituality, romance and adventure at the same time. There are many interesting things to do in Leh-Ladakh such as Jeep Safari, paragliding, trekking, rafting and mountain biking.
You will also be amazed at the sight of scenic vistas, landscapes, beautiful White Mountains, placid lakes and the musical and lyrical winds caressing your hair while enjoying the safari, biking, trekking and rafting. Along with these adventurous activities in Ladakh you will enjoy visiting the monasteries and a unique collection of flora and fauna. So, buckle up and lose yourself in the land of Lamas whilst leaving your fears behind.
1. Paragliding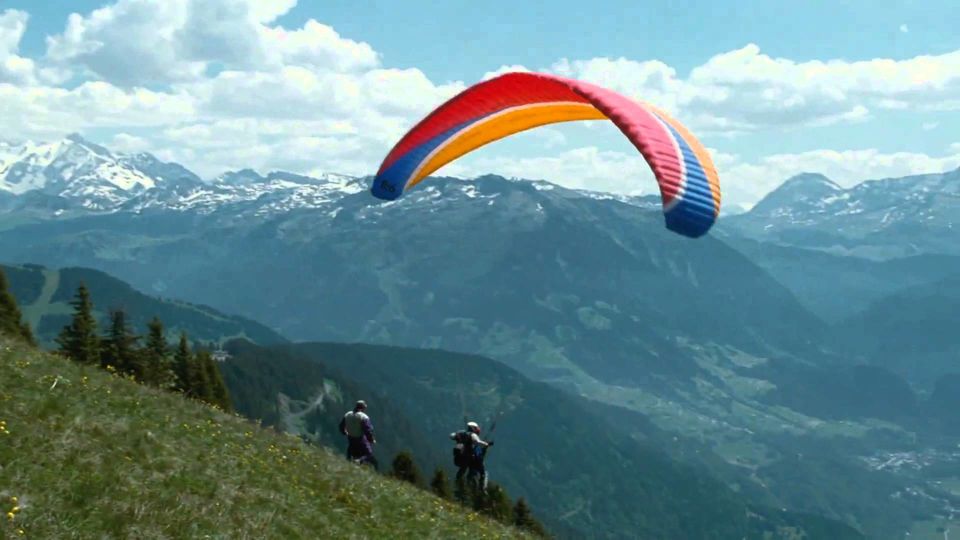 Paragliding is for the brave hearts. If you are the one who do not shed water from his eyes on reaching the heights then paragliding is definitely the most pleasant thing for you. Witness the snow covered mountains, barren land, blue waters and the lovely scenery of this spectacular land from the heights that you have seen in Hollywood flicks.
2. Ice Hockey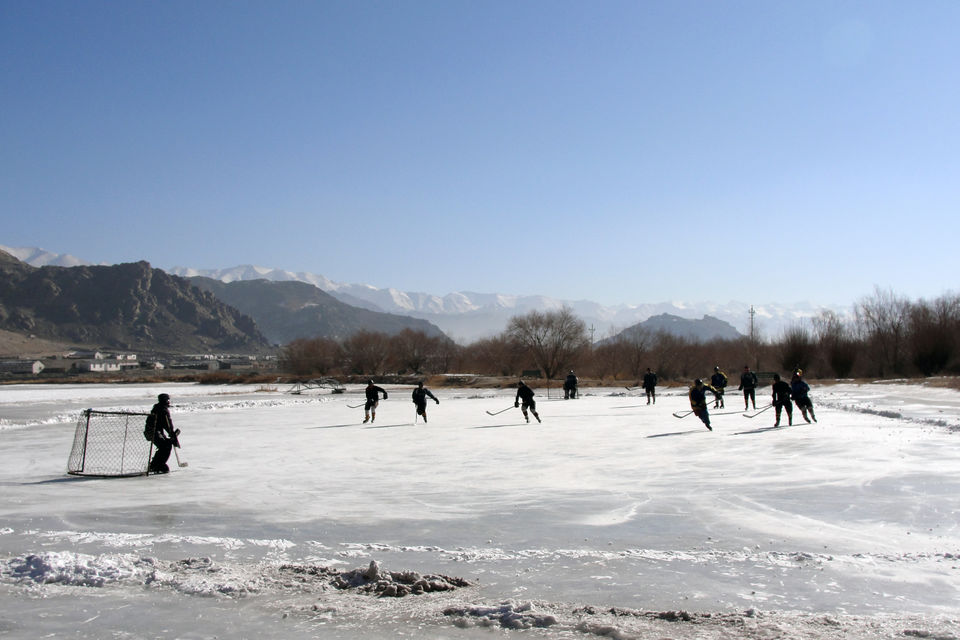 If you are a winter lover then Ice hockey is the sport made for you. Get on your skates and it is time to give some good shots for ice hockey in natural ice. Let the cool breeze play with your face and hair and let your blood get boiled. It is also known as Pond Hockey in Ladakh. November to January is the best period to enjoy this sport in this paradise.
3. Heli- Skiing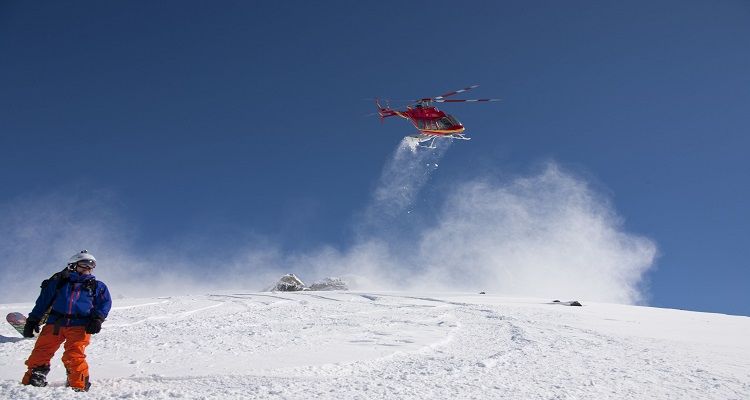 It is the ultimate destination for skiing passionate in India. You will be fallen down from 17,000 feet height above sea level and the experience is completely enthralling. To get enriched with skiing experience you should have great health and must have a skiing challenging attitude. So, are you ready for this spine chilling experience? 
4. Horse Polo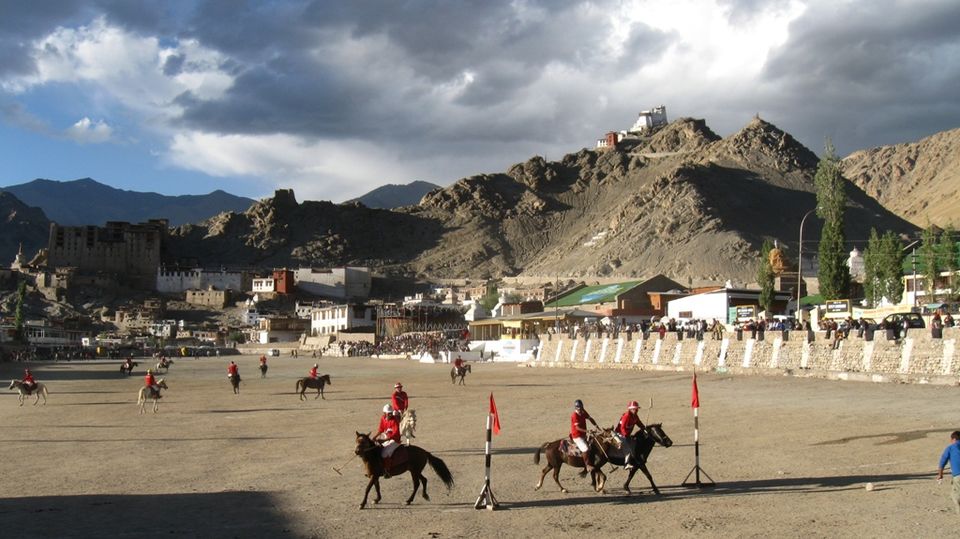 During festivals, this destination tends to show its real colors. Ladakh Festival is the top attraction and is celebrated in full spirits in the month of September. The whole region comes alive when it is adorned with colorful Tibetan flags, prayers and other symbols. At the same time, the valley and plains are prepared for horse polo tournament which is a delightful sight.
5. Wildlife In Ladakh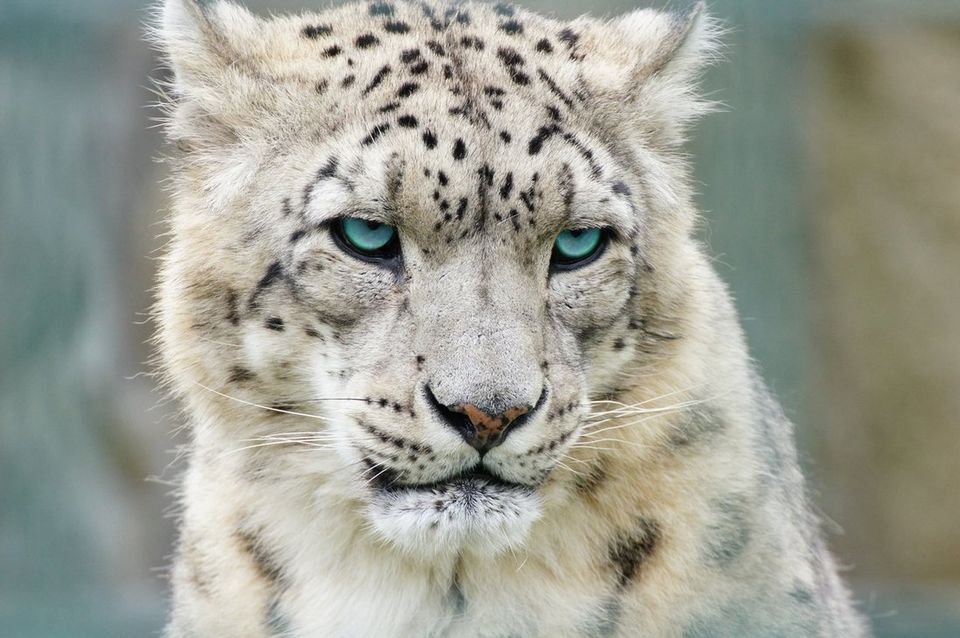 Hemis National Park is one of the most popular attractions in Ladakh. It is sprawled over 4,000 square kilometers area and the largest national park in India. It is a dream destination for animal lovers and photographers offering the sights of snow leopards, different species of sheep and goats, Robin Accentor, Tibetan Snow finch and Himalayan Snow Cock. It is a pollution free region thus witnessing the wildlife here is worth watching.