Well, well, lets face it! While Christmas almost knocking at the doors might be the best thing ever as the year-long wait is almost coming to an end, but this is also getting many of us really stressed and worried while trying to figure out where to travel during this winter! Do you want to travel to exotic and relatively crowd-free places? Then here is a list of the best 5 exotic places you can consider traveling to over this Christmas and New Years. I have been to all of them and hence my guide is based on real hands-on experiences giving you an idea of the top activities to consider along with the number of days you would roughly need for them. To check on 10 most exotic places, check out my blogpost here
1. Lanzarote, Canary Islands – How about a sunny Christmas but still with all the European taste in it? Leave all the tourist crowd behind in Spain and hop on a flight to the Canary islands which are a part of Spain, but far away from European mainland. Yes, the Canary Islands tops my list of places to visit because it's in every sense the Hawaii of Europe and it's truly majestic there on Christmas! Lanzarote and Tenerife are my absolute favorite islands with Tenerife having most of the tourist crowds and bigger parties on Christmas and NYE eve. My personal favorite is Lanzarote which is the furthest of all the Canary islands (also Europe) and sits just 125 km away from the coast of Africa. When I was in Lanzarote for Christmas, I found it a heaven because even if the main towns (Arrecife is the capital) were a bit crowded with tourists, if you rent a car and decide to stay away from the main towns, you can still have a whole beach to yourself. The island is smaller compared to Tenerife or the Gran Canaria, but has so so much in offer. Costa Teguise with its famous beaches makes for a lovely area to book a hotel in or just go for an AirBnB (as I did) in some small village in the island. There is a lot to do in terms of activities ranging from swimming in the warm Atlantic Ocean on Christmas and NYE (which can be an amazing experience at this point of the year), volcanic cave walking in Cueva de los Verdes, to climbing volcanoes which can be found everywhere in the island. However, camel riding in the spectacular Timanfaya National Park with moon-like landscape was my favorite!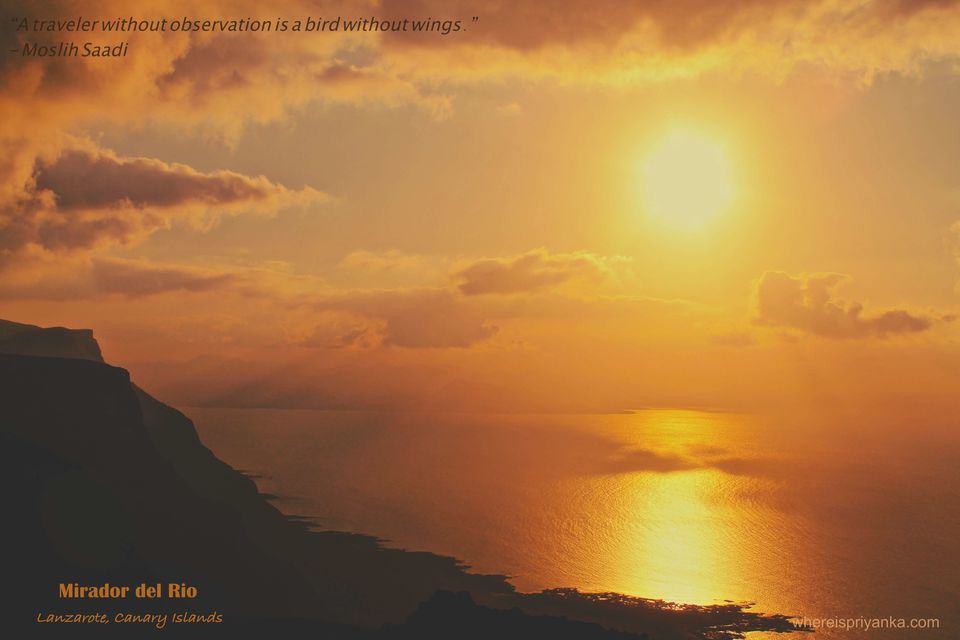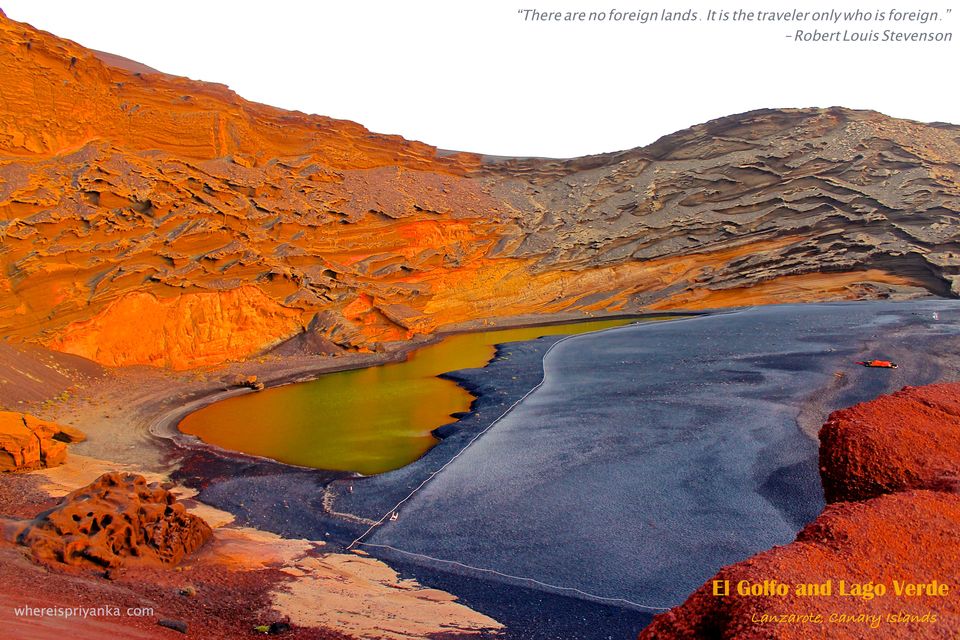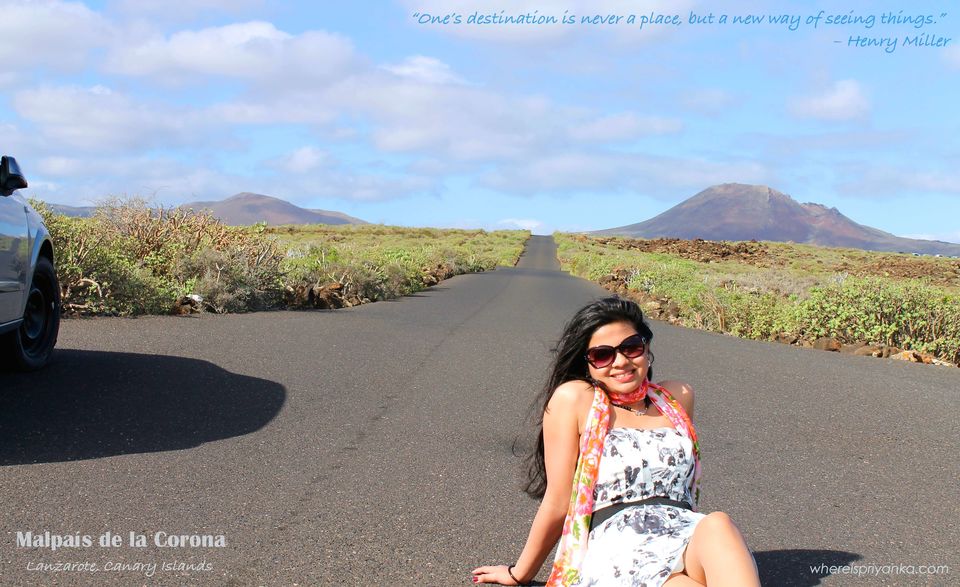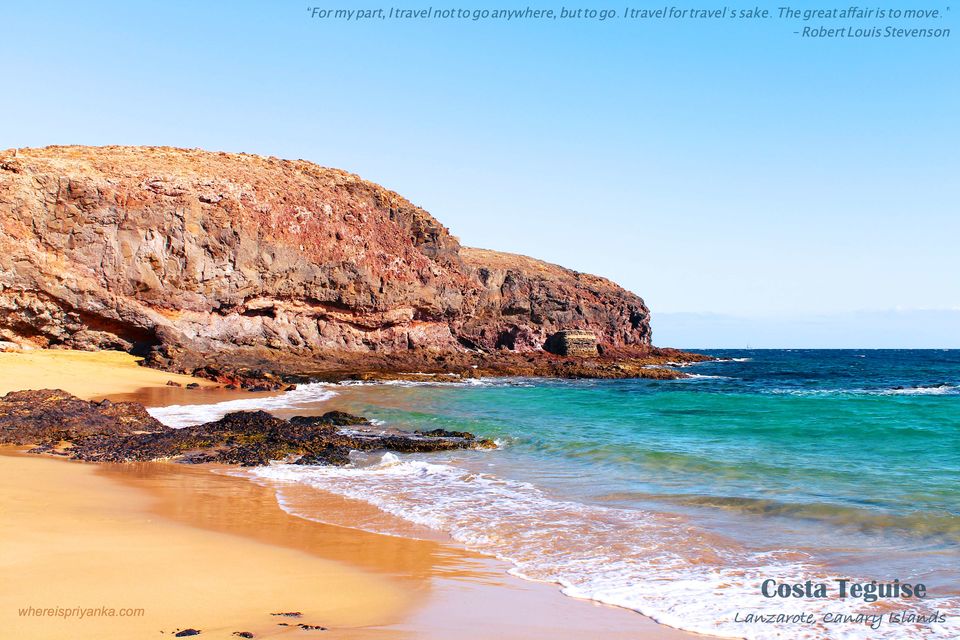 Category: Sunny
Activities: Beach, volcanoes, mountain hiking
Number of days: 6-10 days
Prices: Moderate (20-80 €/day for accommodation, 8-10 € for a proper meal, 5-6 € for a Margarita).
Car rental: Required
Languages spoken: Spanish and English (widely spoken)
Visa: Schengen visa
2. Myanmar, South East Asia – When most people will board their Christmas flights to Thailand and Vietnam, why not leave all the tourists behind and head to the majestic and exotic rural country of Myanmar (formerly Burma)? It's a very religious Buddhist country and still out of the main tourist trails of South East Asia. Most of the country is outside the tourist radar which gives plenty of options to go off beat if you want. Yangon is the "cultural" capital of the country and gives an authentic taste of Myanmar, but Lake Inle, Kalaw and Bagan are places that travelers love the most! I fell in love with all of them and I strongly suggest you to travel in public buses and trains to experience the beauty of the country's landscape. They are cheap, comfortable and is the best way to meet the locals. The weather in December should be perfect as the monsoons will just be gone making it a pure bliss. Bagan is a place which shouldn't be missed at any cost and will remain the highlight of my trip. Renting a bicycle in Lake Inlet and an e-Bike in Bagan is a good idea because it will offer the flexibility to discover the places with your own pace and schedule. Not much planning is required to visit Myanmar honestly as I found it to be one of the safest and easiest country to backpack as a solo-female! Everything is slow and when you are there, you need to have time and go with the rhythm instead of just hopping from one place to another.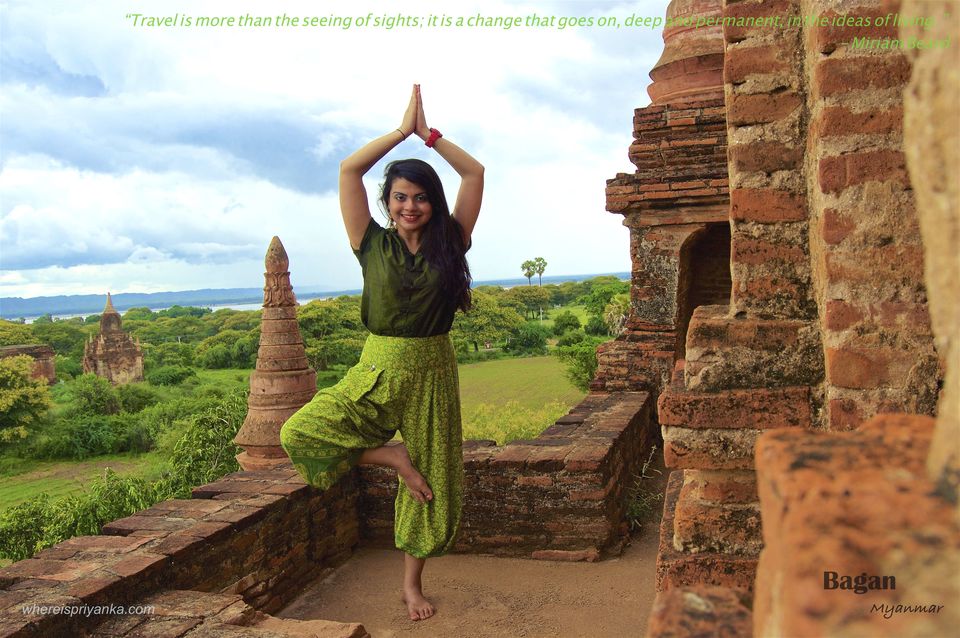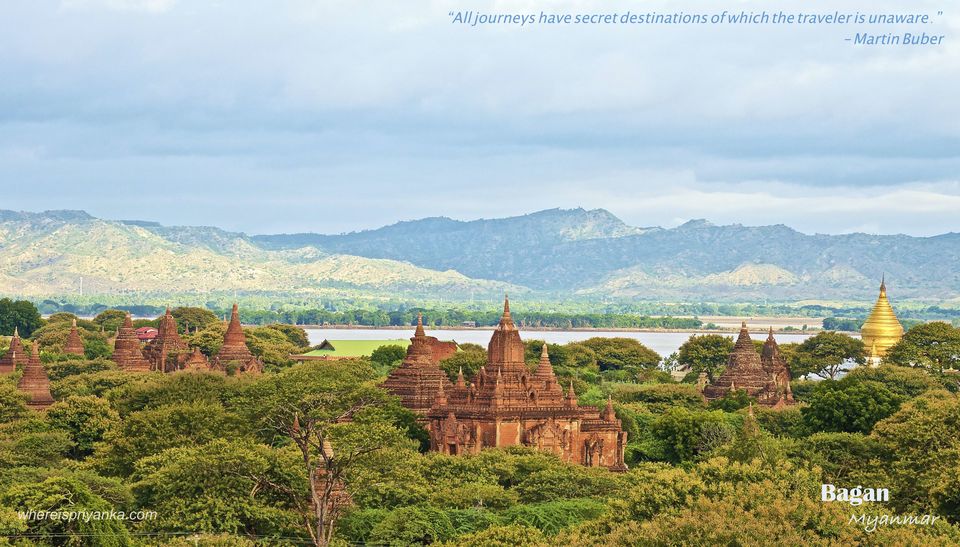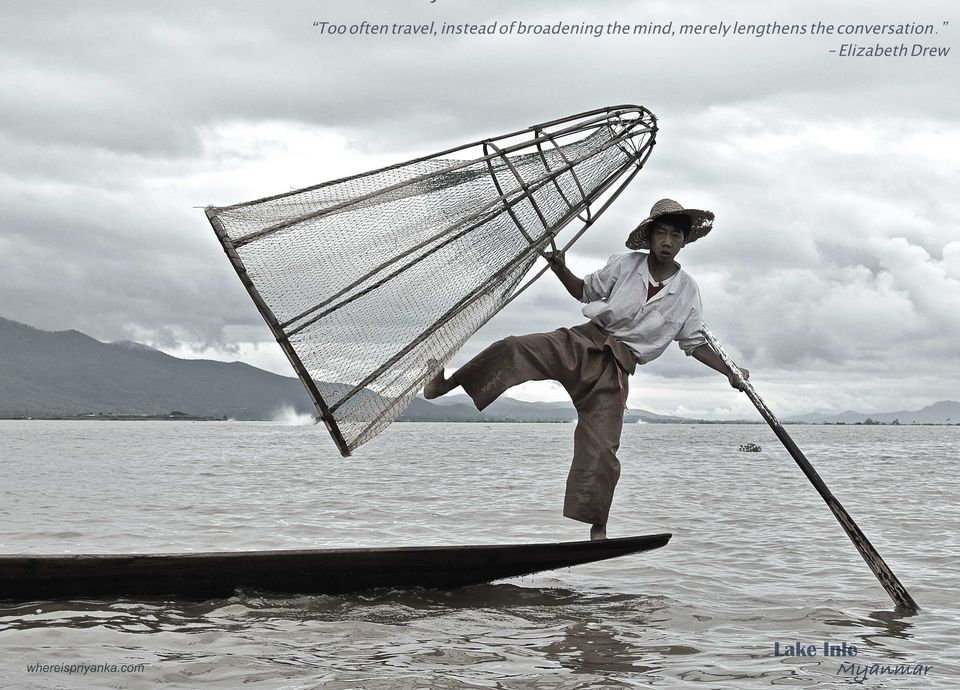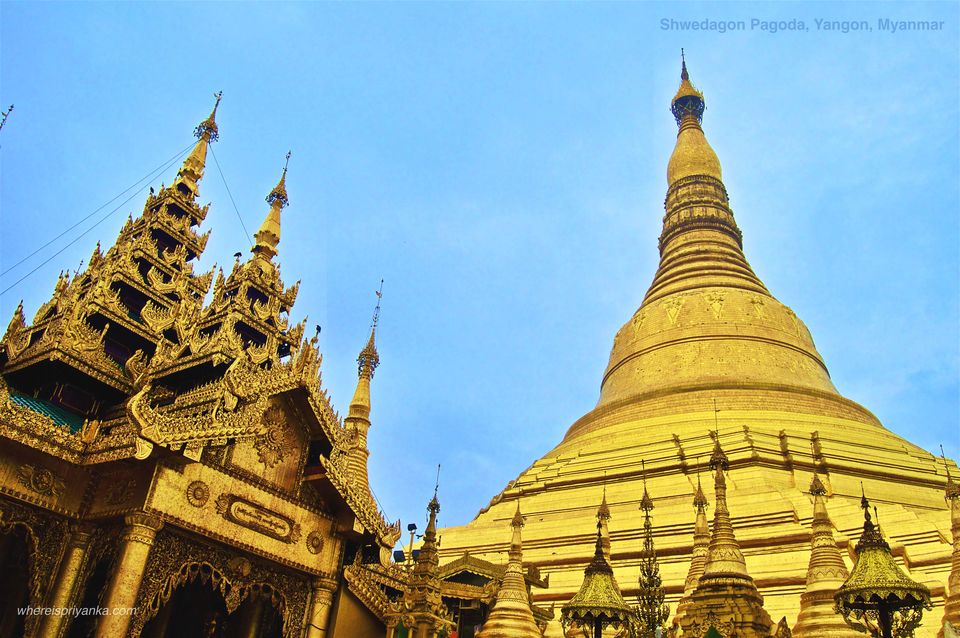 Category: Sunny
Activities: Culture, wildlife spotting in the lakes, mountain hikes
Number of days: 10-20 days (really depends what you want to see)
Prices: Cheap (8-30 €/day for accommodation, 2-5 € for a proper meal, 2-4 € for a Margarita)
Car rental: Not required
Language spoken: Burmese and English (widely spoken)
Visa: Visa on arrival for most countries (India included)
3. Ecuador, South America – Imagine a tiny country with heaps of activities. One can swim with the sea turtles in the world-famous Galapagos Islands, spot anaconda in the great Amazon rainforest, do river rafting in class 5 rapids of Banos, swing in the end of the world (Casa Arbol) in Banos, stroll around in the historic city of Cuenca, jump over the Equator in Quito, and also hike in the big volcanos of the Andes mountains!!! Yes, this is Ecuador and despite being one of the smallest countries of Latin America, it's a jackpot! Food and accommodation is incredibly cheap and doing adventure sports is not expensive at all! While most of the people come here to only head to the Galapagos Island which is insanely expensive (but so much worth it), you can just explore the rest of the country and especially the Amazon rainforest because even though Ecuador has only 3% of the Amazon, it boasts on having 1/3rd of the entire wildlife and biodiversity! The trip to the Amazon is relatively much cheaper (330$ p.p. for 3 nights) and rewarding in terms of wildlife spotting than in Peru, Brazil or Colombia! Food is mouth-watering and people are more than just welcoming! Don't believe me? Then hop on a direct plane to Quito or Guayaqil from Amsterdam/Madrid and explore the country to see for yourself!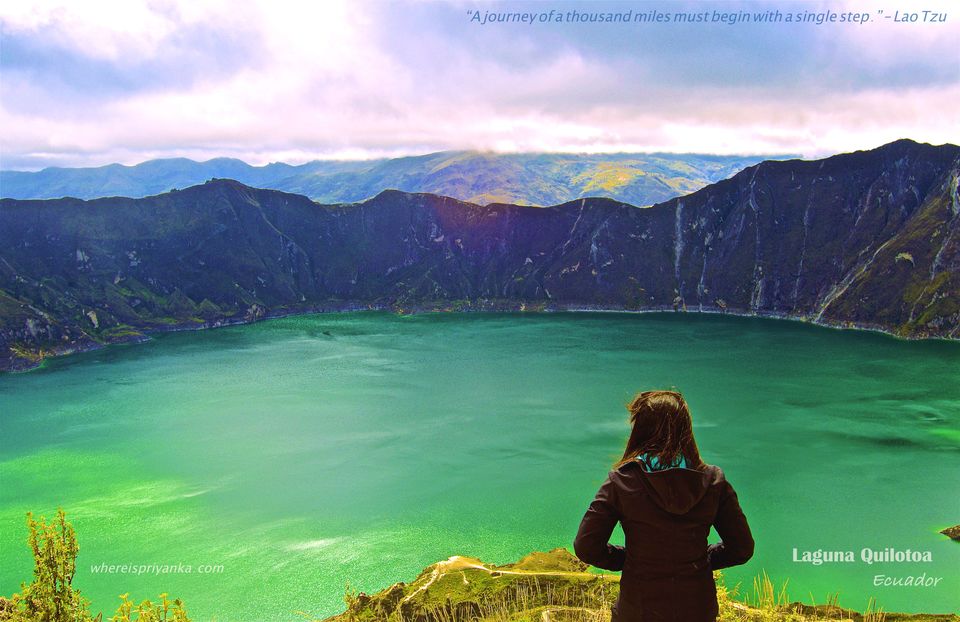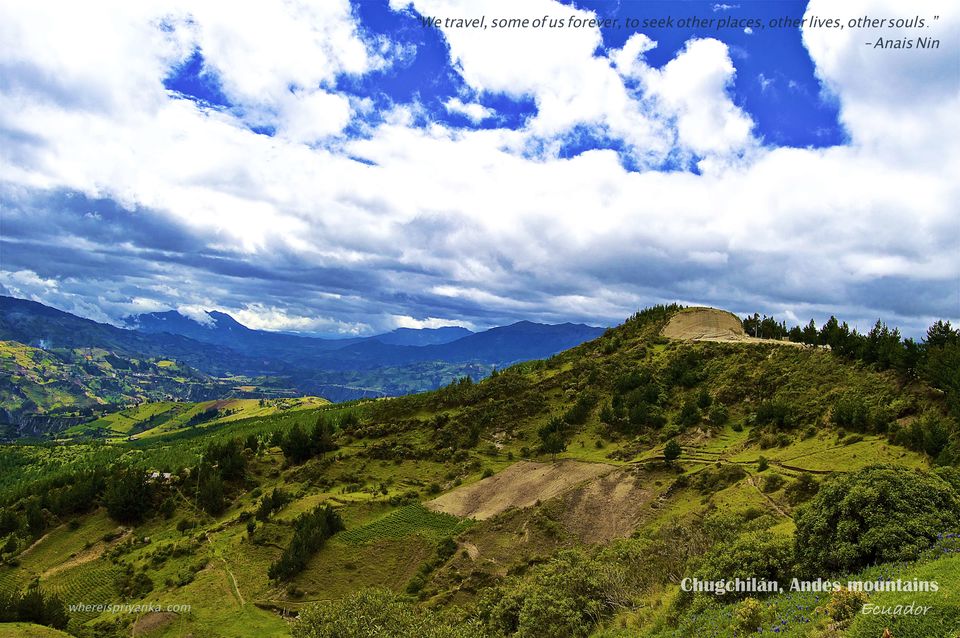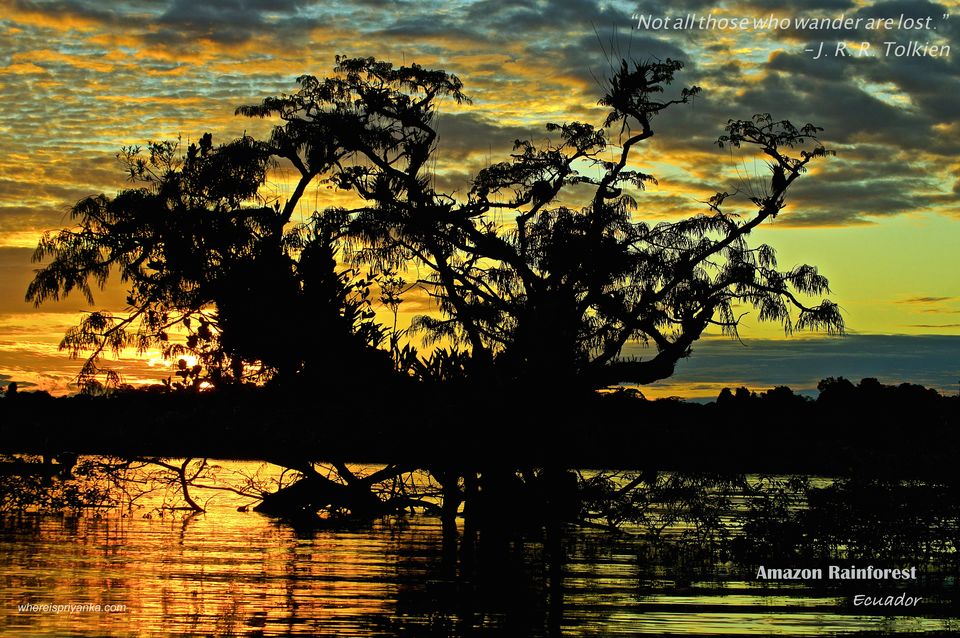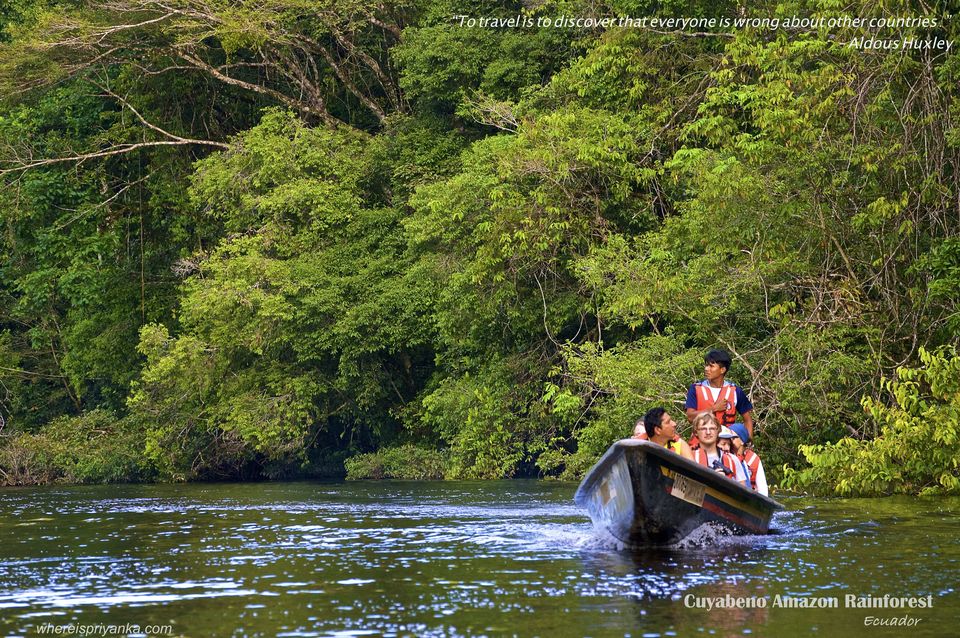 Category: Sunny

Activities: Beach, wildlife spotting, volcanic trails and hikes, mountain climbing
Number of days: 10-20 days (really depends what you want to see)
Prices: Cheap to moderate (15-50 €/day for accommodation, 2-10 € for a proper meal, 2-3 € for a Margarita)
Car rental: Not required when in the cities.
Language spoken: Spanish and English (touristic places only)
Visa: Visa on arrival for most countries (India included)
4. China, Asia – I know this comes as a shock to see China in this list, but nothing beats China when it comes to amount of things it has in offer! After solo backpacking for almost a month in this truly exotic and shangri-la land, all I can say is China will leave you speechless! I was confused and scared the first few days wondering if I would survive 3.5 weeks in this strange country, but I realized soon that to enjoy China I need to know the culture first. And once I started adapting myself to China, I had a blast! Food is great and even if you are a vegetarian, you should be fine! Beijing and Shanghai are two great cities which are super international and has a lot in offer, but to see "real" China, head to the mountains in the South West – Yunnan, Sichuan and Qinghai provinces. One definitely needs to hike the Tiger Leaping Gorge which is supposed to be one of the best hikes of China. Also heading to Tibet (not just the Autonomous region of Tibet like I did, but head to Kham and Amdo regions of Tibet which is still not touristic at all and doesn't need any kind of permit) would be a great idea. Even if the mountains are cold in December, mountain hiking shouldn't be a problem because it is going to be way too sunny during the day, just prepare yourself in layers. Don't forget to see the strange stone (not "hanging") mountains which James Cameron showed us in his movie "Avatar". They are located in the Hunan province in the Zhangjiajie National Park and if you are there, you have to walk on the longest and tallest sky bridge of the world located in the famous Tianmenshan Mountain! I can't stop talking about China because it's a country which changed me a lot and with all honesty it's once in a lifetime experience you are going to have there!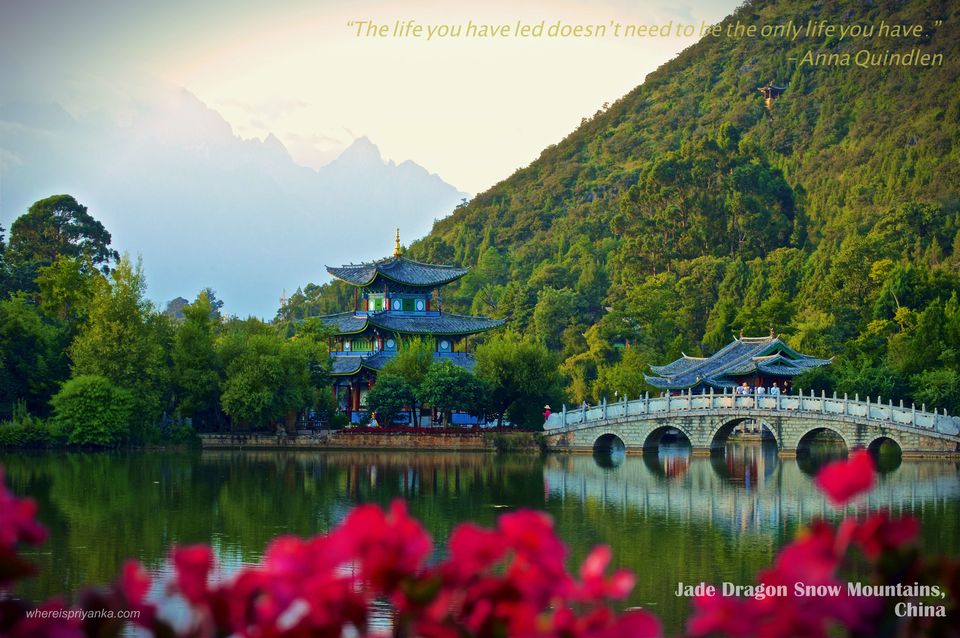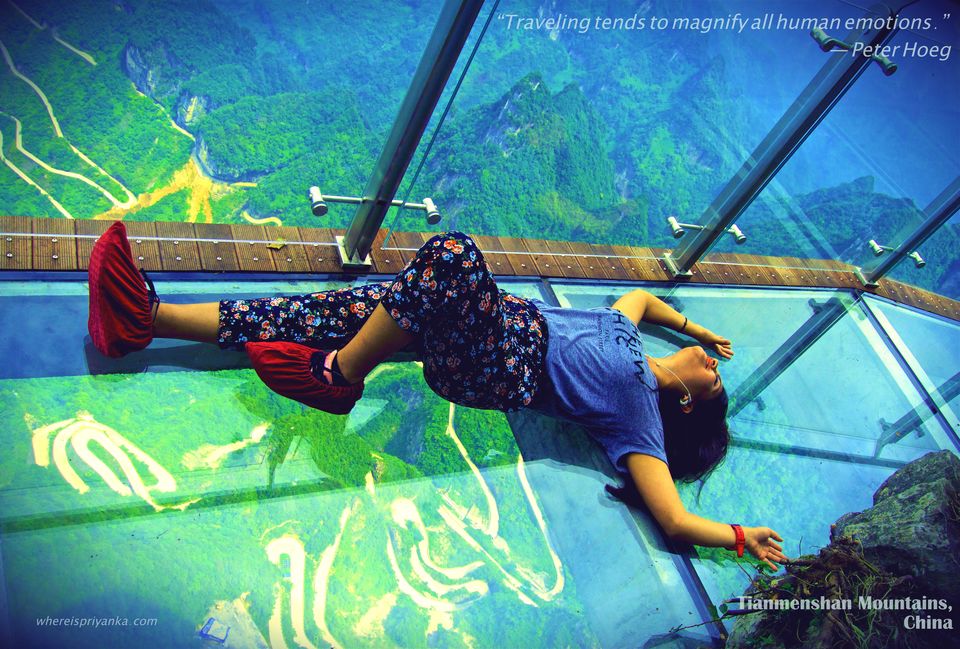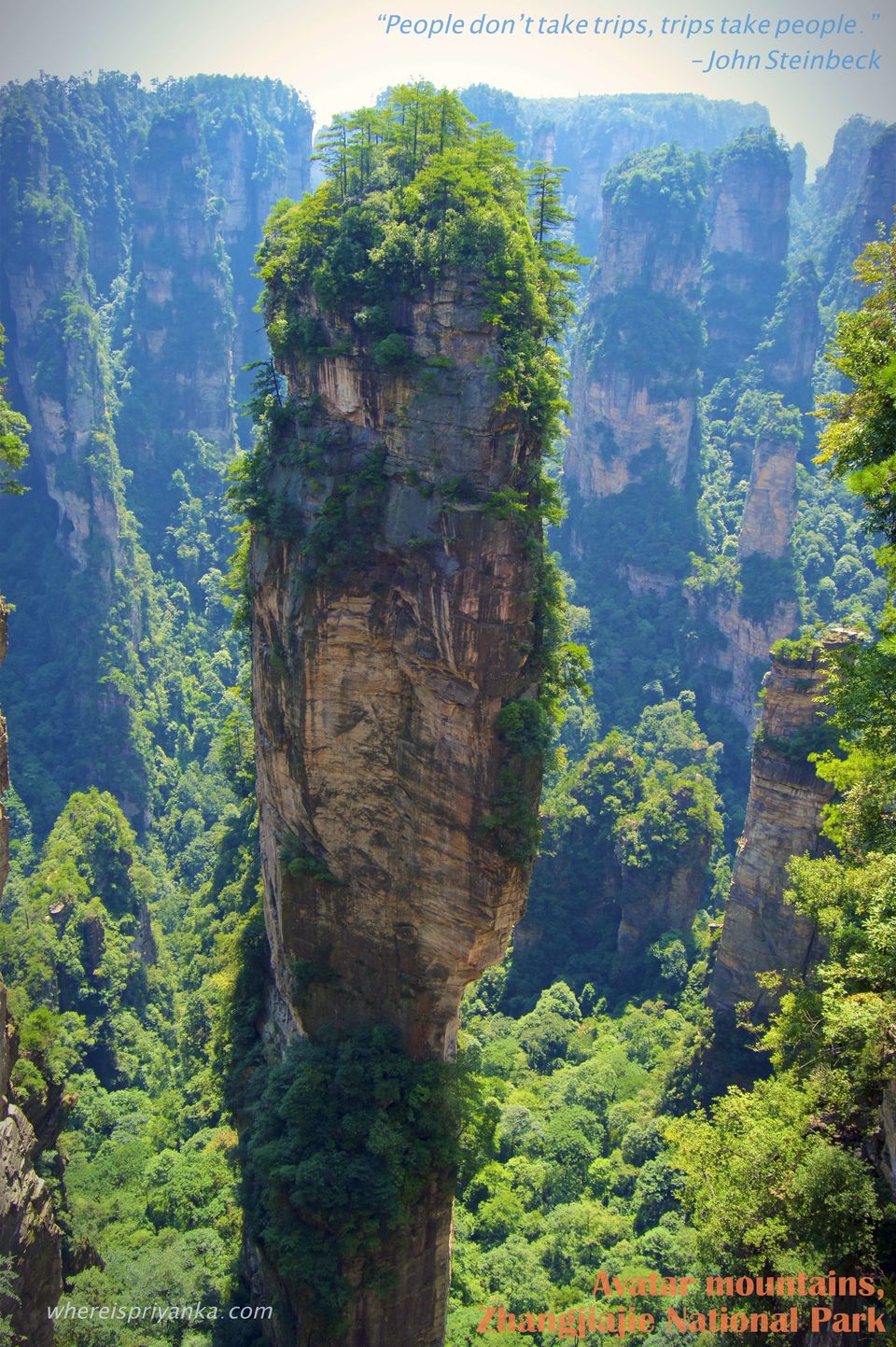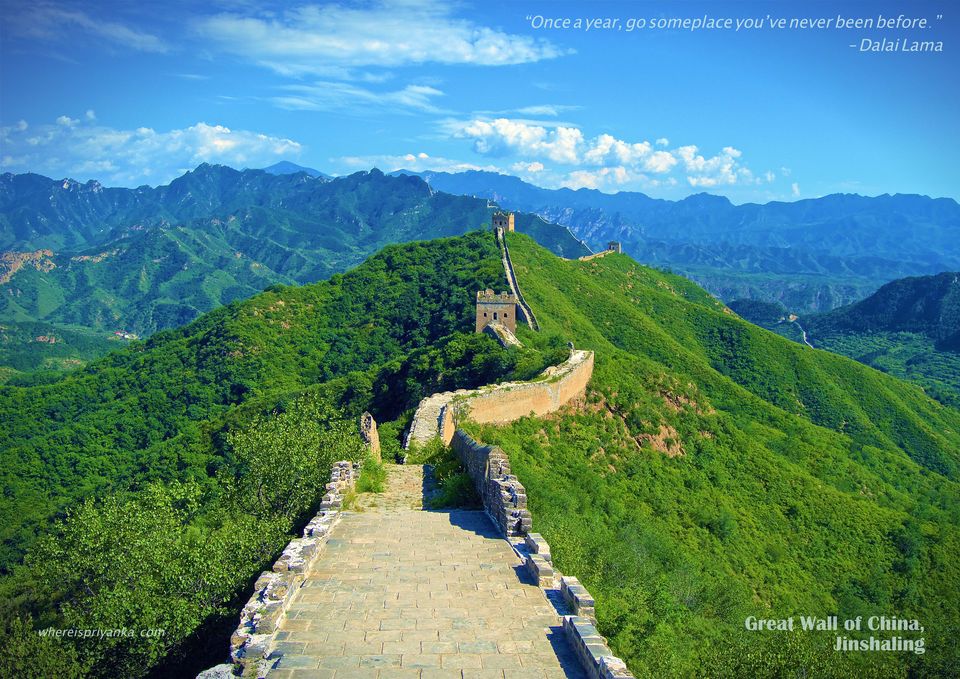 Category: Sunny, but can get cold in the mountains

Activities: Culture, history, food, hiking, forests
Number of days: 14-30 days (depends on the places you choose to visit)
Prices: Cheap to moderate (10-50 €/day for accommodation, 2-5 € for a proper meal, 1-2 € for a Margarita)
Car rental: Not required
Language spoken: Mandarin, Cantonese and English (very less spoken)
Visa: Chinese tourist visa (easy to get in 7 days)
5. Road trip to Andalusia, Spain – Well, I can't deny that Spanish Christmas is my favorite in Europe and I keep going back to Spain at least once every year. Barcelona in Catalunya is an amazing city at any time of the year and Christmas is just stunning with the famous La Rambla street all lit up (been there, done that). But you have not seen Spain if you haven't been to the exotic south of the country. Have you heard of Sevilla? You are missing a lot of good things in life if you haven't been to the Spanish region of Andalusia. It's the warmest part of Spain during December-January and you might still be able to swim in Malaga if you are lucky! The best idea is to hire a car when you land in Sevilla or Malaga (two big airports of this region), and drive around to see Malaga, Rhonda, Cadiz, Sevilla, Grenada and Cordoba. This is going to be an epic road trip and because most of the tourist crowds will head to Barcelona or Madrid, you can still have your personal space here. Two absolutely not to be missed things include visiting the spectacular islamic monument of Alhambra in the hills of Grenada and attending a Flamenco dance show in Sevilla or Cordoba. If you want to go a bit off-beat, then head to Rhonda to see the stunning rock bridge where you could even try rock climbing! I have great memories from this road trip and I will always recommend spending your Christmas in Andalusia rather than in crowded Barcelona. Do it and you will thank me forever!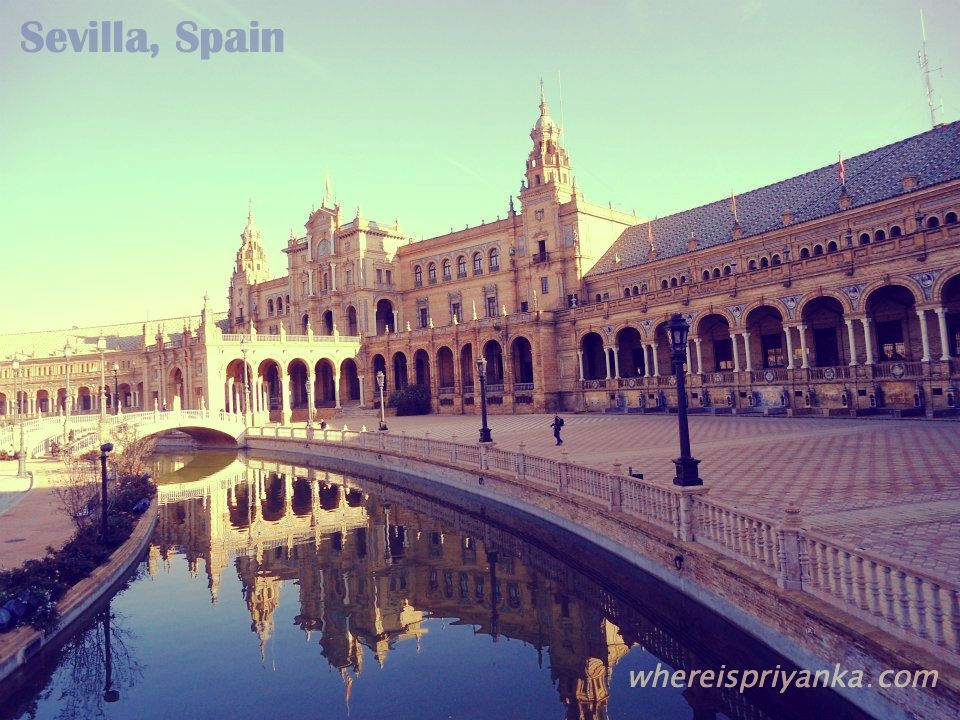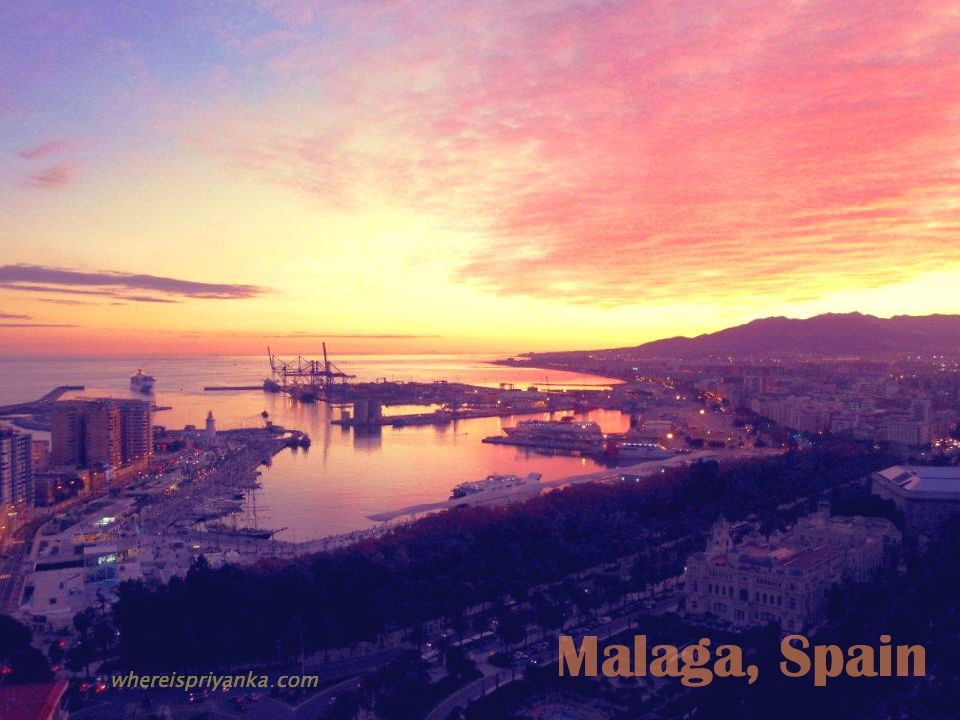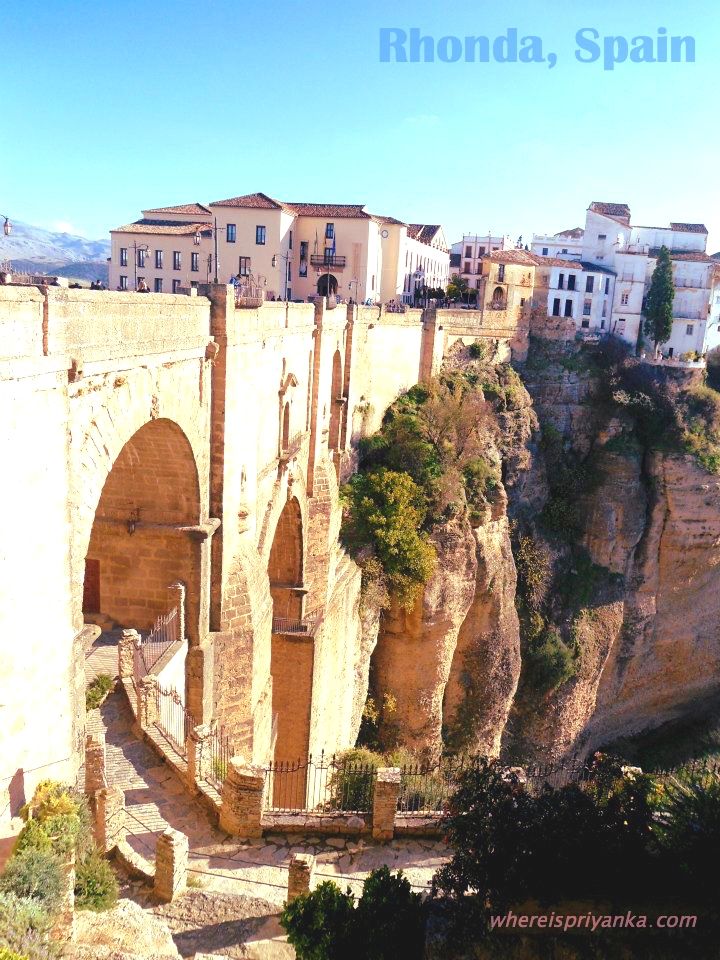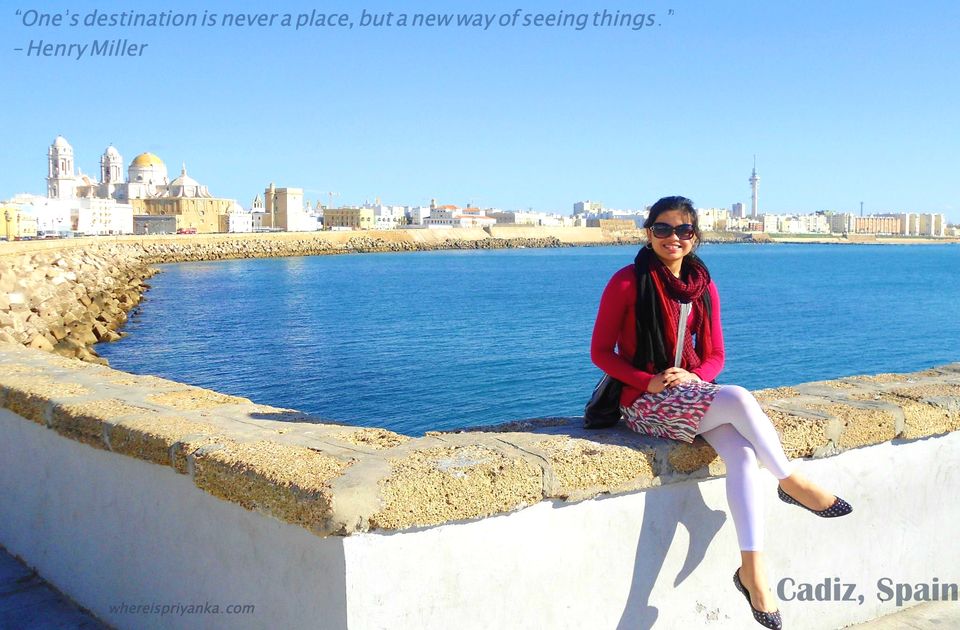 Category: Sunny, but can get cold in some parts (hills in Grenada and Cordoba)
Activities: Culture, history, music, rock climbing, beach, mountain hikes
Number of days: 6-14 days (depends on the places you choose to visit)
Prices: Cheap to moderate (10-30 €/day for accommodation, 6-10 € for a proper meal, 2-3 € for a Margarita)
Car rental: Required
Language spoken: Spanish and English
Visa: Schengen visa
Did you like my suggestions? Do you think I am missing on some places? ? Tell me your Christmas and New Year plans for this year. Where was your best Christmas till now? Check out my post about 10 exotic locations you can travel here