Luxury, the state of great pleasure and elegance is what every person thrives for. Delhi, the National Capital is a city known for its heritage, art-craft, diverse cuisines and culture. But do you know Delhi as a 'luxury city'? Yes, you got it right! This affluent urban centre has a lot more to offer. You can have rich luxurious experiences. Now you must be thinking where? Here's a list of 5 luxurious things to do in Delhi.
The Taj Palace is a benchmark. It is located in Diplomatic Enclave, New Delhi which is near to many government offices and commercial hub- Gurugram. From Traditional welcome to rooms fully equipped with all amenities and courteous and professional staff, keeps no stone unturned in the hospitality of their guests. The pool and greenery add to exceptional ambience of the 'Palace'. It blends the cultural exquisite Indian art with the pace of rapidly changing city.
The location and warmth of hospitality make it the 'Heart of Luxurious experiences'
Contact: 011 2611 0202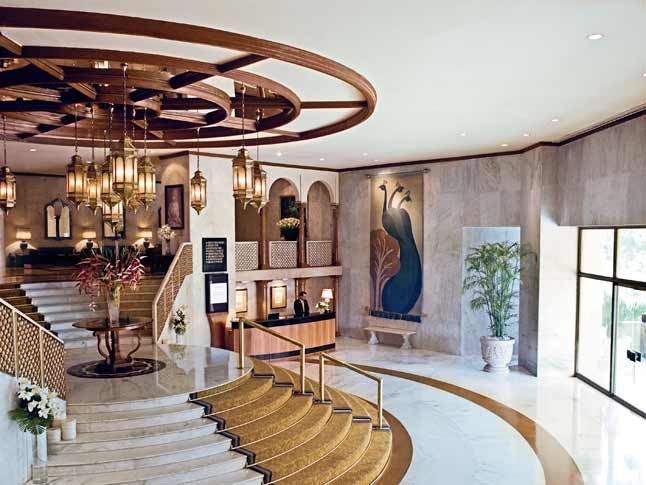 The name of the world renowned Bukhara, ITC Mauraya is enough to define luxury. For those who want to know more; it is a fine-dining restaurant with a legacy of 35 glorious years. To add there is a long list of awards, namely, 7-time winner of 'Restaurant Magazine Award', 10-time winner of 'Times Food', 6-time winner of 'Miele Asia Award' etc. The wooden board menu, stools for sitting, copper utensils, aprons everything justifies the theme of North-Western Frontier. The open kitchen prepares you for the mouth watering journey of taste. The food redefines the rustic flavours and is cooked with traditional techniques by skilful chefs. The signature dish 'Dal Bukhara' is a must try! The staff is friendly and goes an extra mile to live upto expectations.
From flavours of food to ambience everything forces you to relish the grace of this luxurious place.
Contact: 011 2611 2233
3. Stay at Dusit Devarana
Want to get away from the Madness of the city! The 7-star luxury resort Dusit Devarana is a perfect option for you. It is a blend of modern facilities and blissful nature with a touch of royalty. The classic interiors with rotating pendulum, moon shapes, flowers, and recessed lights makes it an ocean of tranquillity. The lush green landscape, swimming pool, fitness centre and spa makes the experience even more pleasurable. The trained staff develops a connect with the guests.
The impeccable and warm hospitality leaves no chance to pamper you. It is a paradise , one just can't afford to miss it.
Contact: 011 3355 2211
4. Indulge in a Spa treatment at Sawadhee
Stressed out due to today's fast pace life and non-ending rat race! Don't worry here is a option for you as well. Sawadhee Traditional Thai Spa will rejuvenate you. Here the age old Thai massage methods are combined with new age technology to promote physical and spiritual well being. Everything is well-organised. One can choose from a wide range of options like Massage Therapies, Face Rituals, Body Treatment, Spa etc. Authentic luxurious decor, aromatic and soothing environment are perfect de-stressors. Hygiene and cleanliness is give extra attention. The staff is welcoming and well-trained. The service is definitely at par with any international brands.
One must go for this luxurious experience as it pleases mind and body.
Contact: 011 4057 6340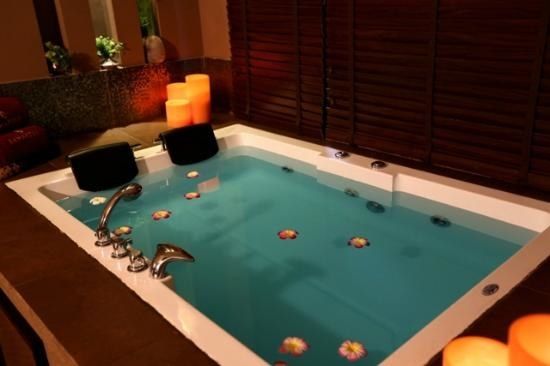 At One Day Millionaire-ODM as the name suggests, your one whole day will be enriched with luxury. Being a bouquet of experiences, it personifies luxury. Take just one day off and celebrate. It could be a milestone, a birthday, an anniversary, a date, a proposal or any other occasion you can think of, they will envelope it in rich luxury. It offers you luxury ride, fine-dining and spend evening in the manner of your choice. The end-to-end heart warming and flawless service makes it an 'Epitome of Luxury'.
You just can't miss this chance to take back unforgettable memories. Just Experience it!
Contact: 9599992421