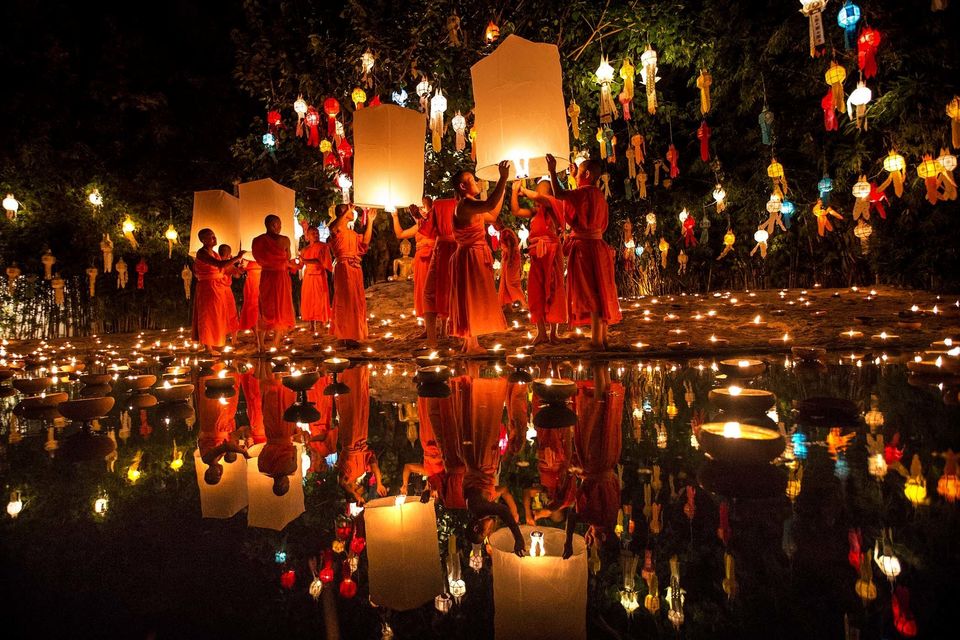 When we think of 'Thailand' - the first few things that come to our mind are golden beaches, turquoise water, crazy parties, floating markets, bustling streets and crowded food stalls! But trust me when I say this, Thailand is beyond these clichéd things that we've always known. There are a few underrated destinations where travelers rarely go, but you'll probably get to discover a completely new world once you are there.
Step away from the beaten path and check out this list of 5 underrated spots and hidden gems in Thailand that'll broaden your horizons and help you to get more closer to the culture, history, heritage and of course, the people.
Chiang Rai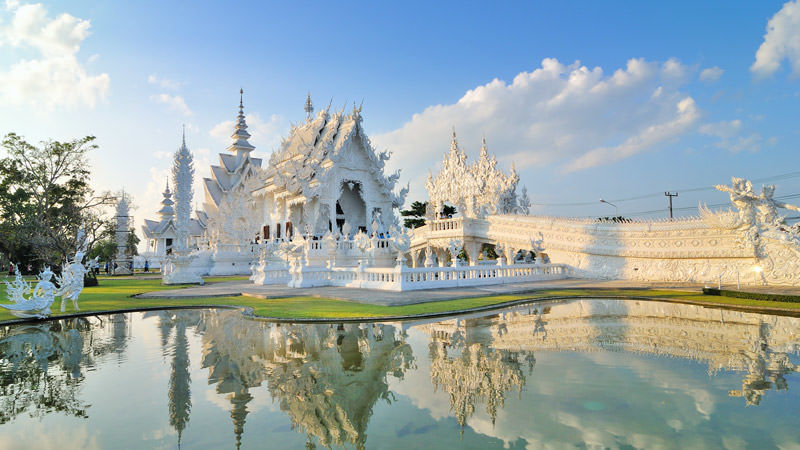 Don't get confused with Chiang Mai, which is almost 200 km away from this northernmost city of Thailand, just about 60 km from the Burmese border. To give you a little hint of this place, it's where the beautiful Wat Rong Khun (popularly known as the 'White Temple' stands)! Chiang Rai lies on the banks of the Mae Kok River, a tributary of the Mekong, and its pristine beauty is enough to leave you awestruck. Since most of the people flocking to Thailand are more keen on discovering the beaches and island, this tiny town is oven overlooked by the travelers.
The best way to explore Chiang Rai would be to rent a bicycle and ride along the narrow countryside roads and the mountain trains. Rich in cultural diversity, the city of Chiang Rai opens the door to a treasure trove of ancient Thai history, further complemented by the warm-hearted local people and a colorful myriad of traditions. And if you ask me, my favorite place is the Kun Korn, a beautiful local waterfall, where I can return back for a thousand times!
Surin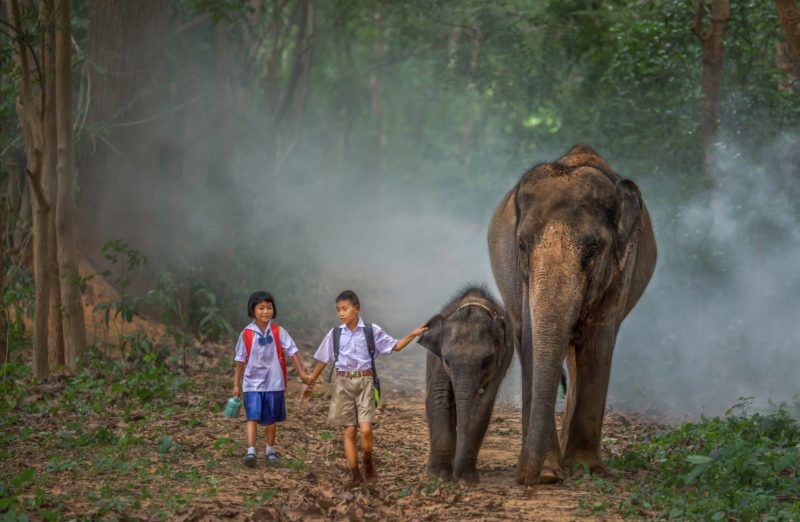 While thousands of travelers travel to the Surin beach of Phuket, not many have heard of the Surin Province, that lies in the northeastern part of Thailand, approximately 431 km from the capital city of Bangkok. Known as the 'Elephant Capital of Thailand', Surin had a population of more than 41,000 elephants as recorded in 2000. While Bangkok is considered to be the heart of Thai culture and bustling lifestyle, Surin can be marked as the soul of the Thai countryside and rural living.
This destination if pretty off the beaten track and you can go out exploring the Elephant Graveyard At Ban Ta Klang Elephant Village, Phanom Sawai Forest Park, Ban Tha Sawang Silk Weaving Village, Surin's night market and more. And of course, if you are there in the month of November, you can't miss out the Annual Surin Elephant Festival, where you'll get to see hundreds of elephants all gathered together and decked up with all grandeur.
In case you are in a mood for some good during your journey, you can also choose to volunteer at an elephant village and spend some quality time with the mahout community (caretakers of elephants). Surely, it is one of the most underrated destinations in Thailand with unparalleled natural beauty.
Nong Khai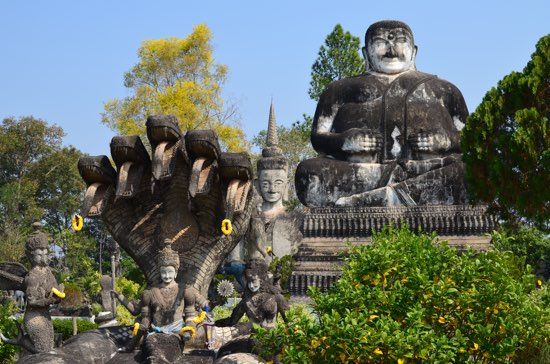 Located on the banks of the Mekong River, Nong Khai is the gateway to Laos capital, Vientiane, which is just about 25 km from this place. The slow and sluggish way of life punched with delicious banana pancakes and dreamy pinkish sunsets make Nong Khai a place worth visiting.
Most backpackers who wish to travel to Laos from Thailand, plan to stop for a night at Nong Khai, but most of them end up spending more than a couple of days here - such is the charm of this magical little town, situated approximately 626 km north of Bangkok. Don't miss out exploring the Phu Phra Bat Historical Park that houses ancient and mysterious rock formations, as well as the gorgeous Wat Khaek and Wat Pho Chai. And for the foodies out there, Nong Khai has a treat for all!
You'll find lip-smacking Thai & Vietnamese cuisines at Nong Khai's riverside promenade. Drool over Thai-style sukiyaki (hot pot) with cold beers and whiskey-sodas, binge on some delicious curries made with freshly-caught fish from the Mekong, and of course, try the Vietnamese-style noodle soup with locally made muu yor (peppery sausage)! Nong Khai also hosts some famous festivals including the Anou Savari Festival, the Mekong Fireballs, Rocket Festivals, Rowing Festivals to name a few - so plan your trip accordingly, so that you get to enjoy the authentic culture of the place.
Phetchaburi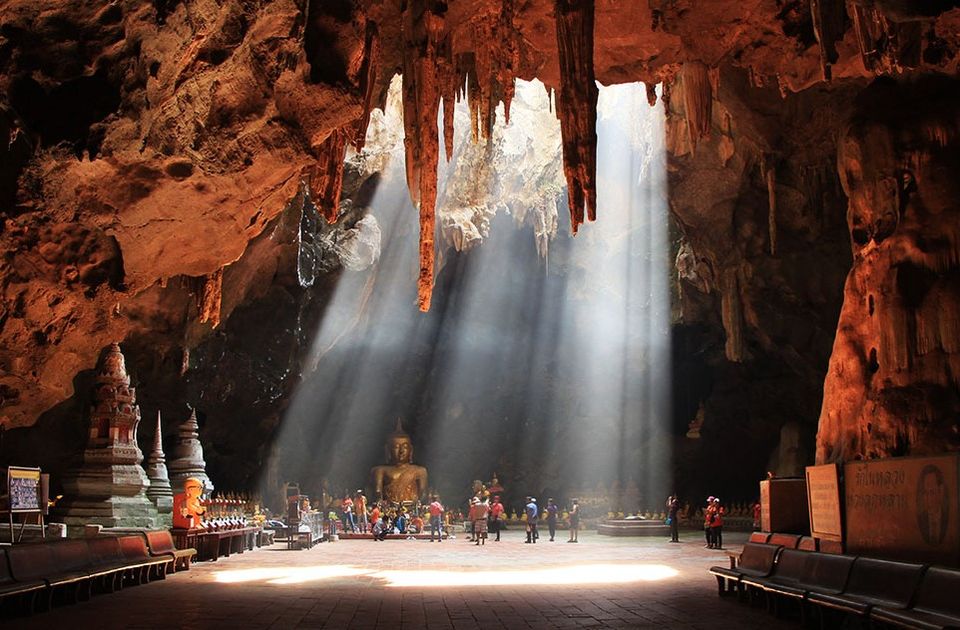 Bordered by Myanmar on the West and the Gulf of Thailand in the East, Phetchaburi Province is an easy escape from Bangkok (approx 160 km) for the travelers who are looking for a cultural retreat. Phetchaburi, as the Lonely Planet perfectly describes, 'remains an untouched and largely untouristed provincial town, complete with riverside markets and old teak shophouses'. For the lovers of ancient architecture, this historic province has a lot in store. You will definitely fall head over heels in love with the skyline of the Phetchaburi city that features numerous temples waiting to be explored, and the famous Tham Khao Luang Cave that features an archaic Buddhist shrine.
Mae Sariang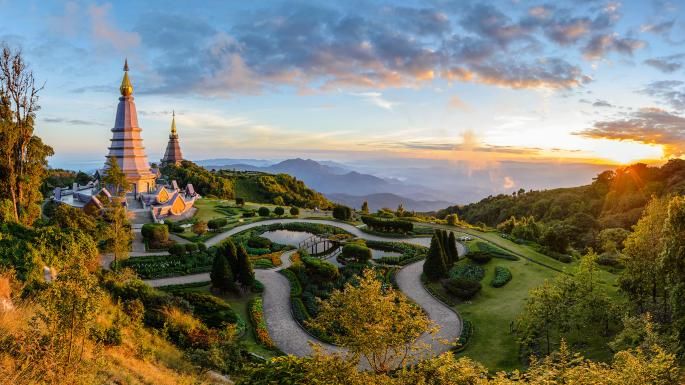 If you are a mountain lover like me and looking for an escapade in the wilderness amidst nature, then perhaps you'll be enjoying spending a few days in Mae Sariang, a small town in Northern Thailand, along the Myanmar border.
Located on the banks of the Yuam River in Mae Hong Son Province, Mae is a forested town with an abundance of greenery, picturesque paddy-fields and friendly locals who'll greet you with love and make you feel at home. You can choose to go for short treks and day hikes, or just explore on a tuk-tuk in typical Thai-style! Otherwise, choose to go for leisurely strolls on the village trails, sit at a cafe and watch the river flow, spot some beautiful birds on the banks of the river and get closer to yourself. Your days in Mae Sariang will definitely fill your soul with the freshness it has been craving for.
The next time you plan your trip to Thailand, ditch those maddening crowds in Krabi and the endless parties at the beaches of Koh Phangan!
Rather, look for a soulful retreat in these offbeat and underrated destinations and hope you'll enjoy to the fullest.