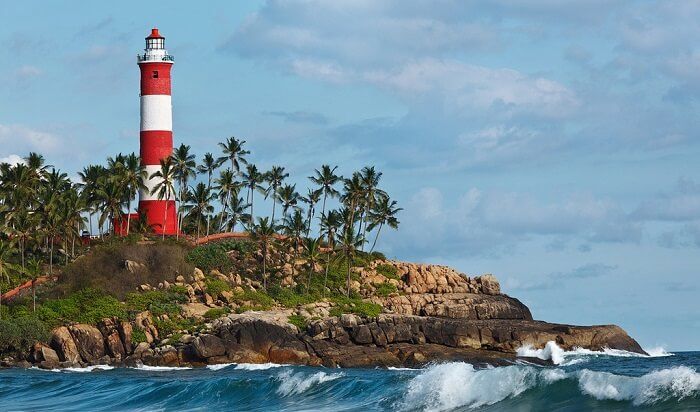 There's so much more to Kovalam than its famous lighthouse and its three exquisite beaches. This is a suggested POA for the next time you holiday in Kovalam.
If travelling all over India extensively is on your bucket list this year, you must surely start with God's own country, Kerala. The State is breathtakingly beautiful, fringed with palm trees and pristine beaches on all sides. Start off your Kerala sojourn with a trip to Kovalam, the State's famous beach town that draws tourists from all over the world.
You can do the usual touristy things here – visit its three famous beaches and its lighthouse – but there is so much more to explore in Kovalam. But before you proceed to draw your itinerary for things to do, do get yourself and your loved ones booked into a Kovalam beach resort. There are a number of Kovalam hotels you can check out, but the most perfect location has been bagged by The Leela Kovalam, a resort atop a hill ! You will wake up every morning to the sound of the sea and stunning vistas all around.
Now that your booking for the resort in Kovalam has been sorted out, you can proceed to – 

* Explore an ancient village. India abounds in historically significant villages, and the Veli Tourist Village does not disappoint . It is a scenic spot; the village is said to be almost perfectly preserved down the ages, though the indigenous tribal population has reduced in number. It is a large space full of greenery and flanked on one side by a lake. Boating and ferry rides are allowed in the lake. In winter, a water sport festival takes place here.
* Take pictures at Vellavani Lake. Kerala has several freshwater lakes, and the Vellavani Lake is Kovalam's pride . It is located about 8 km from Kovalam and it affords many opportunities for motor boating. There are stunning vistas at every turn, and it is a photographer's delight – so keep your camera at the ready for some gorgeous frames! If you are visiting during the Onam festival, you can enjoy the annual boat race held here.
* Visit a cave temple. There is something deeply mysterious about caves, and something even more alluring about temples located inside caves. If you have a yen for seeing a beautiful temple inside a cave, ask for directions to go to the Vizhinjam Rock Cut Cave Temple . Once inside, you will be spiritually transported to a different world as you marvel at the intricate rock sculptures (they are said to date back to the 18th Century). There is a haunting quality to the place, possibly because of the sense of incompletion that two unfinished statues of Lord Shiva and his consort Parvati, impart.
* Oh dam! You can have an entire day's picnic at the famous Neyyar Dam outside Thiruvananthapuram . Apart from the huge dam, there is a picturesque lake, plenty of medicinal herbs on display and sale, and the revered Shivananda Yoga Vedanta Dhanvanthari Ashram, which teaches many forms of yoga in a natural setting. You will be entranced by the peaceful surroundings and the shady boughs of palm trees all over the property.
You can visit all these spots quite easily by car. Your beach resort in Kovalam can arrange tourist transport for you.
https://www.theleela.com/en_us/hotels-in-kovalam/the-leela-kovalam-hotel/
https://www.keralatourism.org/destination/veli-tourist-village/232
http://shodhganga.inflibnet.ac.in/jspui/bitstream/10603/143774/7/07_chapter%202.pdf
https://www.indianholiday.com/tourist-attraction/kovalam/vizhinjam-rock-cut-cave-temple.html
https://www.tourism-of-india.com/neyyar-dam-tour.html
Keywords: kovalam beach resorts, kovalam hotels, resorts in kovalam, hotels in kovalam, beach resorts in kovalam, resort in kovalam