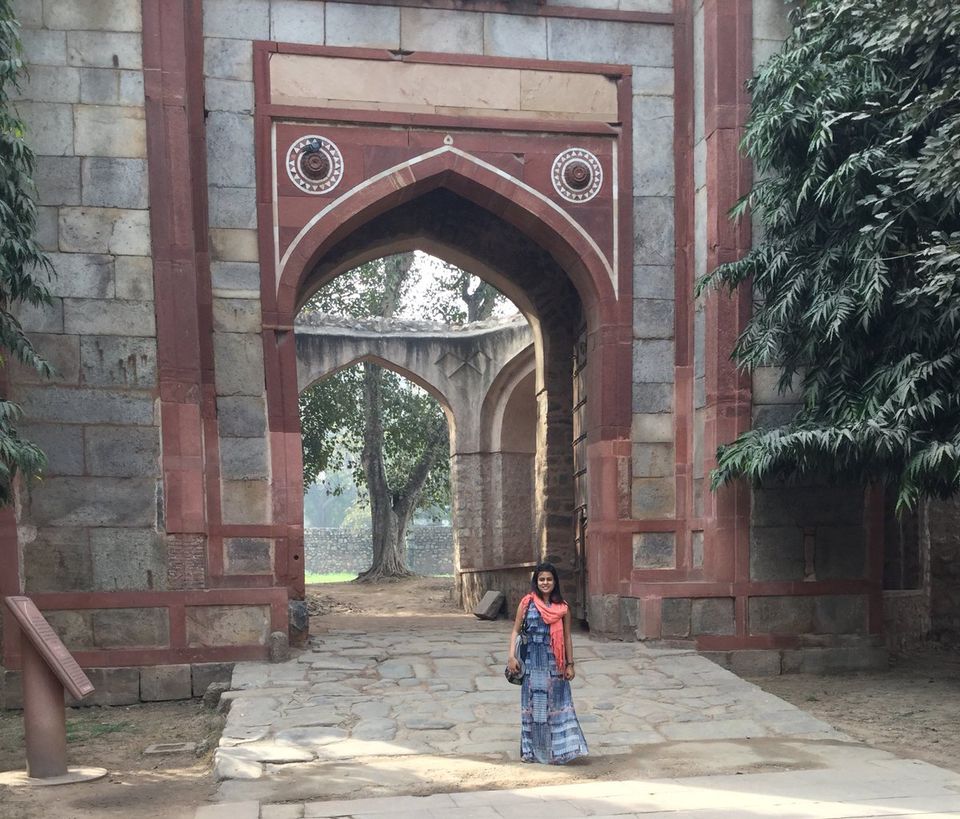 Delhi is a city where ancient history and Modern India have come together and co-existed for years.This not only makes it more interesting but also adds on to the variety of things the city has to offer.
Spend a morning at Humayun's Tomb - Made famous to the rest of the country through the movie 2 states, this is a very well preserved monument. Since its on every tourist's list, make sure you visit it during wee hours of the morning. The gates open at sunrise and the mornings here are surreal. Just walk around the complex amidst complete silence and breathe in the Delhi morning.
Shop and eat at Dilli Haat - This is para- para- paradise for shopaholics. Make sure you have loaded yourself with cash before entering this wonderland. If you haven't an atm is right outside. Also, keep your entry ticket safe and secure. It can help you get in and out of the gate multiple times. This place is a wonderland. Where do I begin? It has craftsmen from all over the country selling their crafts. Prices are a little on the higher side ,so make sure you bargain. The madhubani paintings, the rajasthani puppets, silver jewellery, pashmina shawls, chikankari kurtas, mojris..oh man! It's an endless list of must haves. It also has food stalls from all over the country. Don't forget to hop into the the Naga stall.

Spend a day at Hauz Khas Village - Tucked away from the hustle bustle of South Delhi in a quiet corner of a forest area is this rich people's village. What a colorful little world it is. If it's your first time here, make sure you reach before your friends and walk along the lake, visit the ruins that house Feroz Shah's tomb,just walk around the place looking at and clicking the interesting wall art. You can also do some shopping. There is a deer park too along the lake. After sunset it's a different world together. It looks like the Baga lane at Goa. Don't forget to hop in to Social.
Visit Chandni Chowk - This is old Delhi and be prepared for a total change of scenes once you step out of the metro. This is like a big old unruly and chaotic village. If you want to shop at the Chandni Chowk Bazaar be prepared to bargain your brains out. The food at Kareem's or paranthe wali gali is a must try. There are very old sweet shops too. Don't leave the place without a visit to the Jama Masjid and the Red Fort.
Food exploration - Be it the pork momo at the Naga stall in Delhi Haat, Keema pav at the Hauz Khas Social, nihari and khamiri roti at Kareem's , the kababs and the Big Chill Cafe at Khan Market, Farzi Cafe at CP, the malls at Saket or just the street side shops, Delhi provides an entire spectrum of must visit eat out places. Make sure you don't fall sick :)