The former Persian empire was powerful and rich. History has left many historical treasures behind. Especially for those who are interested in archaeological finds, Iran is a gem to visit. Iran is a relatively quiet destination in the turbulent Middle East. The country manages to keep the conflicts reasonably out of its borders. This factor and the fact that the country has much to offer makes it an excellent travel destination.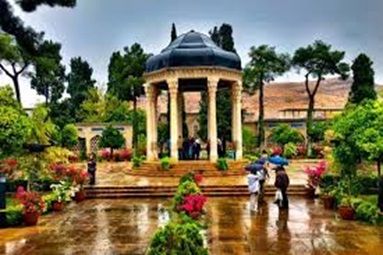 1)Best time to visit Iran
Few countries are as diverse in landscape and climate as Iran. This means that there is an ideal region for every season. The best time to visit Iran for a tour especially in central Iran is spring and autumn.
Spring and autumn are ideal for traveling around central Iran and the desert cities of Kashan, Yazd and Kerman. Because of the desert climate, it can be quite hot there in the summer. Fortunately a dry heat so after sunset it cools down quickly. In the summer it is very pleasant in the northwest and the Caspian sea area. In the winter you can enjoy a lovely summer in the area around the Persian Gulf.
It is also advisable to include Persian, Iranian holidays and Islamic celebrations in your travel planning. The Iranian new year is called NowRuz or Norouz (literally new day) and starts on March 21 with spring. Even during the Ramadan fasting month in May it is fine to travel, although it can be difficult to find a restaurant during the day that is open and museums have shorter opening times.
2) How much budget do you need?
Before you travel to Iran it is important to know that it is not possible for foreigners to withdraw money. Nowhere. This means that you have to bring enough cash US dollars. Also in hotels you can't pay with card and therefore have to pay in cash. But if you book your hotel online with 1stQuest you can pay online, and save your time and money.
Although the food and drink in Iran is so delicious, good news is this: it can be very easy to find cheap meals in Iran. There are different restaurants for any budget in Iran, You could easily find food with 1 EUR to 50 EUR in Iran.
Sleeping will be the biggest cost item during your trip in Iran (which is still very cheap). If you do not mind sleeping in a dormitory or sharing a bathroom, it can be cheaper. A standard single bedroom costs from 8 EUR to 90 EUR per night.
If you want to visit many tourist attractions in Iran, you will notice that this is a significant attack on your budget for Iran. For almost every sight, approximately $5 per person entrance is requested. Of course there are a number of places that you should not miss, but our experience is that you can easily make a selection of what you want to see.
Public transport in Iran is cheap. If you want to hire a car instead, take about $30 per day into account. Petrol and gas is very cheap in Iran.
3) Planning for your trip
If you haven't planned a travel itinerary yet, here is a list of the top attractions of Iran.
Persepolis in Shiraz
Persepolis, the old capital of the former Persian empire, is best visited from the city of Shiraz. Persepolis was built in 518 BC by King Darius 1 and was mainly a huge palace complex. In 331 BC, the complex was set on fire and destroyed by the arrival of Alexander the Great. Only in 1930 the buildings were rediscovered and have since been restored. In Persepolis you take a step back in time and imagine yourself in the life of Persian greats and one of the most important Iran sights.
Yazd
The city of Yazd is centrally located in Iran. It has nearly half a million inhabitants and is known for its beautiful historic districts. It is also one of the oldest cities in Iran. Since 2017, the city center has therefore also been included on the UNESCO World Heritage List. One of the most famous sights is the 'Friday Mosque of Yazd'. This mosque dates from the beginning of the twelfth century and is still in use as a house of prayer. The mosque is built in Azeri style, a typical form of Persian architecture from the fourteenth century. In addition to this beautiful mosque, the city also houses many other Persian old buildings.
The pink mosque in Shiraz: Nasir al-Molk mosque
Wherever you go in Iran, you will be impressed by the most beautiful mosques everywhere. The Nasir al-Molk mosque is the most beautiful mosque in Shiraz and is particularly popular early in the morning - around 7:00 am. Because of a beautiful light you can shoot the best pictures here.
Isfahan
Isfahan is one of the most beautiful and popular cities of Iran. The city is also called "half the world in one city". Isfahan is such a city where you are guaranteed to stay longer than you intended. The city is wonderful, but the highlight of a visit to Isfahan are the beautiful bridges over the Zayandeh river. The most beautiful bridges are the Si-o-se-Pol bridge with its 33 arches and the Khaju bridge. Pay a visit to the bridges especially in the evening. The locals like to come together to make music, to smoke hookah and to sing Iranian songs.
Spend some time in the desert
According to many, Iran is one big sandbox. And although the country really does not consist of desert alone, there are many nice places to visit. The most popular deserts in Iran include the desert of Varzaneh, Dasht-e Lut in the south of Iran and the Maranjab desert near Kashan.
Kashan
Kashan is a medium-sized desert city and one of our favorite destinations in Iran. Because of the small sandy roads and walled alleyways, the city feels more like a village. The alleyways are so narrow that donkeys fit, but there is hardly enough room for a car. Kashan is a destination that you should not miss.
4) How to get Iran visa
To visit Iran, you need a visa to enter. Most travelers can buy a visa for Iran on arrival. This is possible for all nationalities except for Canada, UK, US, Bangladesh, Colombia, Iraq, Jordan, Nepal, Pakistan,Afghanistan, Somalia and Sri Lanka. The requirements for a visa on arrival are a valid passport, cash money to pay for the visa, a hotel reservation, contact information of your host and a travel insurance.
If you can't get a visa on arrival or don't want to wait for several hours in the airport, you can apply for an Iran tourist visa in advance. For this, you can apply through 1stQuest online. You just need to fill the Iran visa application form and then pay the Iran visa fee which is different per nationalities. then you can get your authorization code in 2 working days.
All visas are valid for 30 days and won't be extended except on rare occassions.
5) Necessary Farsi phrases for your next trip to Iran.
So, it seems useful to learn some essential but easy Farsi phrases to help you communicate while you're in Iran. Here, we have prepared you a quick list which you might want to bookmark for your future use!
Hi! Salam!
Good morning! Sobh Be Kheyr!
Good evening! Asr be kheyr!
Welcome! (to greet someone) Khosh Amadid!
How are you? Shoma chetur hastin?
Thank you very much! Mamnoon
Goodbye Bedrood
Can you help me? Shoam mitooni ke komakam konid
How much is this? Gheymatesh chand ast
Do you speak (English/ Farsi)? Aya shoma (Engilisi/Farsi) harf mizanid
I'm from (the U.S/ Iran) Man az (America/ Iran) hastam
Yes/No Baleh/ nakheyr
I don't understand Nemifahmam