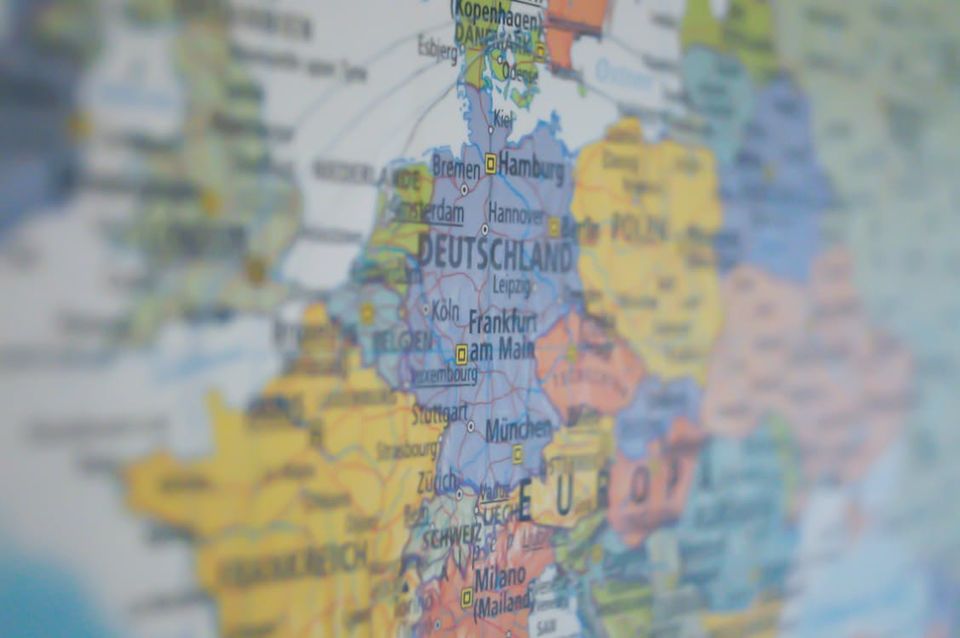 College is one of the first, serious steps into an adult life, which is why it would only seem logical to leave everything old behind and plunge into something entirely new. Here, choosing the university far from home — from your country even — is the best idea ever! Not only do you finally have a shot at an independent life, but also a chance to significantly improve your resume. With this thought in mind, here are some of the best countries to study abroad in 2017 — maybe one of them will prove to your liking.
Australia
The Down Under is an ideal place for students who do not want to master a foreign language. Plus, this highly developed country has a relatively small population and is always ready to welcome newcomers. And the best thing is — it's good not only for study, but also for enjoying white sandy beaches, snorkeling, and windsurfing. Well, that sounds like a win-win!
Perks: for starters, no language barrier for native English speakers. Next, you can choose practically any major in Australia (from social sciences and humanities to something highly technical). And, of course, anyone coming from the North should love the all-year summer — winters are more dry than cold there.
Drawbacks: chances are, you might have to plunge into the new life entirely. First off, Australia is far from practically every other corner of the world so back and forth trips will not be cheap. Next, Southern hemisphere has upside-down winter/summer seasons, and consequently, upside-down academic semesters. So, if you hoped to study in Australia and do a summer internship back home, you will have to reevaluate your priorities.
United Kingdom
Another amazing country for anyone coming from an English-speaking community. The UK has always been one of the leading countries in education — there is not a single person in the world who has not heard of Oxford and Cambridge. But, even though there is no language barrier in the UK, the culture is still unique, so tons of amazing experience guaranteed.
Perks: obviously, some of the best universities in the world. Tons of exciting majors to choose from. English-speaking professors. Amazing social life — a lot of cool concerts, exhibitions, and other events. So, might be the perfect time to write your college entrance essay!
Drawbacks: the cost of living and the tuition fees are the biggest deal breaker when studying in the UK. Even if your college fund has enough money to pay for the education, the cost of living is still very high, so chances are — you might have to work to support yourself. On the other hand, it ensures even more cultural immersion and teaches you Responsibility 101, which is a great class in the long term.
France
France is an amazing country not only for those who plan to major in French and Arts but also for students who want to master exact sciences. Plus, this country has the most fascinating vibe, is famous for its free, nonchalant ways, and of course, for its great wine. Bottom line, an experience worth the trouble.
Perks: despite its popularity and high standards of education, France has low tuition fees. Sure, the exact sum will depend on the university of your choice, but on the whole, the pricing is very affordable. Obviously, this is the perfect choice for those who want an MA in French. Those who do not want to major in French can usually pick a syllabus in English, which is a huge perk.
Drawbacks: despite low tuition fees, the cost of living is still relatively high — especially in Paris. Next, even if you pick an English-taught course, you will still need to learn French. French people are very protective of their language, and even though most of them speak English, you will still need to learn basic, survival French skills to find your way in a new city, get groceries and — obviously — make friends.
Germany
One of the biggest tech hubs in the world, Germany is the perfect place for engineering students. Here, you get a chance to become a great expert in anything tech-related. Plus, there is the world famous Oktoberfest, the biggest open air rock festival Wacken, and plenty of other fun things to do!
Perks: tuition fees are very reasonable, so it is possible to choose a leading university without selling one of your kidneys (joking, of course — do not consider this option to pay for education). In Germany, you can also apply for a number of academic internships, which will positively reflect on your future resume. Plus, if you love this country, the chances of further employment there are quite high — after all, Germany is an equivalent of a Silicon Valley in Europe.
Drawbacks: essential German skills are required, even though plenty of subjects are taught in English. Still, the majority of education programs features a combination of English and German, and in some of these courses, German prevails. On the other hand, German grammar and even vocabulary have a lot of parallels to English, so if you enroll in a German class like right now, you will quickly learn the basics.
Spain
One more country with a unique vibe, diverse culture, and high education standards. Rich history and friendly atmosphere make Spain a perfect place for students who are looking for a life changing experience.
Perks: A wide range of education programs to choose from, and some of them will be available in English. Obviously, a perfect place for those who want to major in Spanish. Students aiming for a degree in hard sciences will also benefit from mastering the language — after all, Spanish is one of the most widely spoken languages in the world. Plus, if you are looking for some fun extracurricular activities, Spain is the place to go.
Drawbacks: a LOT of students from the US, so it is not always easy to immerse into the real Spanish culture — especially if you lack language skills. Plenty of distractions — you will really need to learn some self-discipline not to skip classes for a glass of sangria or a trip to a countryside.
Sure, all of the countries above are relatively expensive — both when it comes to tuition fees and the overall cost of living. But even if you think that these universities are a bit out of your price range, do not despair! In fact, there are plenty of other countries with an affordable cost of living, moderate tuition fees, and excellent education standards. Argentina and Costa Rica, for example, are on the rise when it comes to welcoming foreign students. Some students even go as far as South Korea and China, which is an amazing cultural experience. So, make your pick and never be afraid to let go of the past!