The mention of Thailand evokes images of aquamarine waters of its south Islands or the crazy nightlife of Bangkok and Pattaya. But there is more to Thailand than beautiful islands and full moon parties. It has some spectacular scenic beauty scattered across the country and intriguing historical attractions waiting to be discovered.
Here are 5 off-beat places that are a welcome change from the mainstream Thailand tourism.
Phu Chi Fa
Phu Chi Fa is the perfect place to catch the sunrise. It's a mountain about 2 hours away from Chiang Rai. A short trek takes you to the top of a plateau. Watch a breathtaking sun rise amidst a sea of clouds with mountains dotting the landscape. Locals often come here to catch a glimpse of the sunrise, but it is usually not on the tourist radar. Private cabs can be hired from Chiang Rai to the base of the mountain.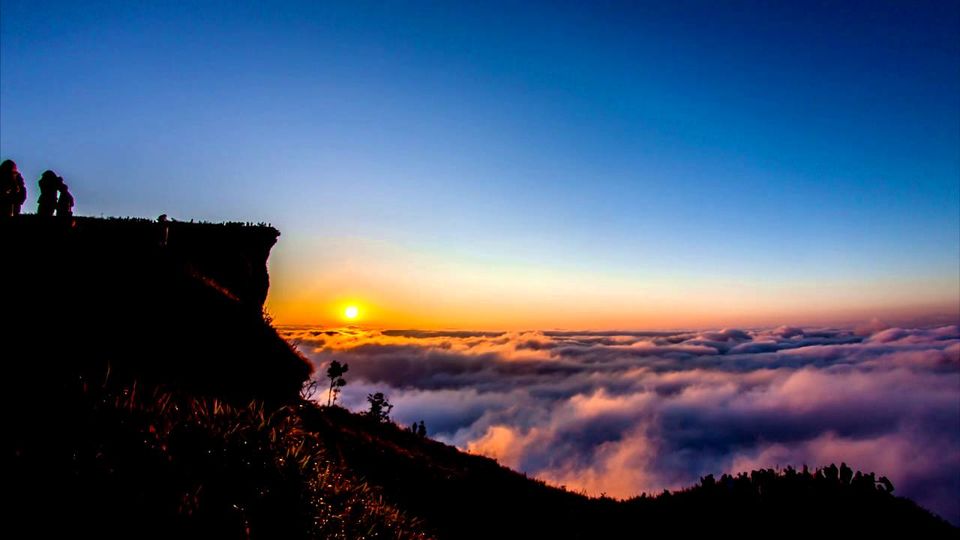 Tham Lod caves
Near the town of Pai lies one of the most impressive caves in Northern Thailand. A wooden raft is needed to reach the mouth of the cave as the river Nam Lang flows through it. A huge cavern leads into the cave filled with stalagmites and stalactites of various shapes and sizes. There are staircases to visit various parts of the cave. There are forest trails on the opposite end of the cave.
The cave has limited human intervention. So there are no lights installed in the cave. It's just you, your flashlight and the curiosity to explore.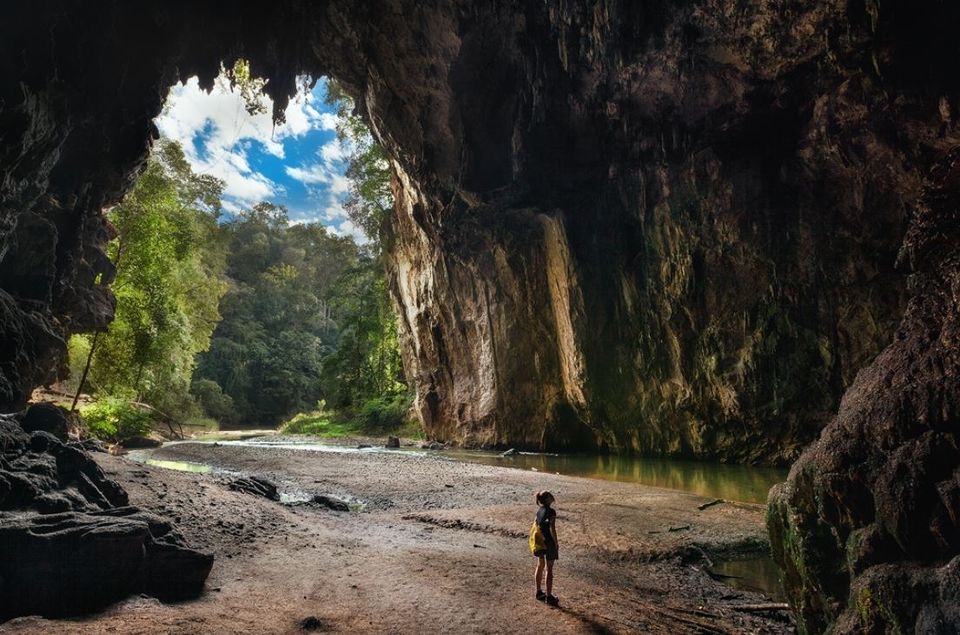 Erawan National Park
Erawan National park is one of the best national parks in Thailand with a wide variety of wildlife. The greatest attraction though is the seven tiered waterfall with its emerald green swimming pools. Said to resemble the mythical three – headed elephant, the waterfall and all its layers can be reached by a 2 km hike through forests trails and wooden bridges. The Erawan national park is only a 3 hour drive from Bangkok.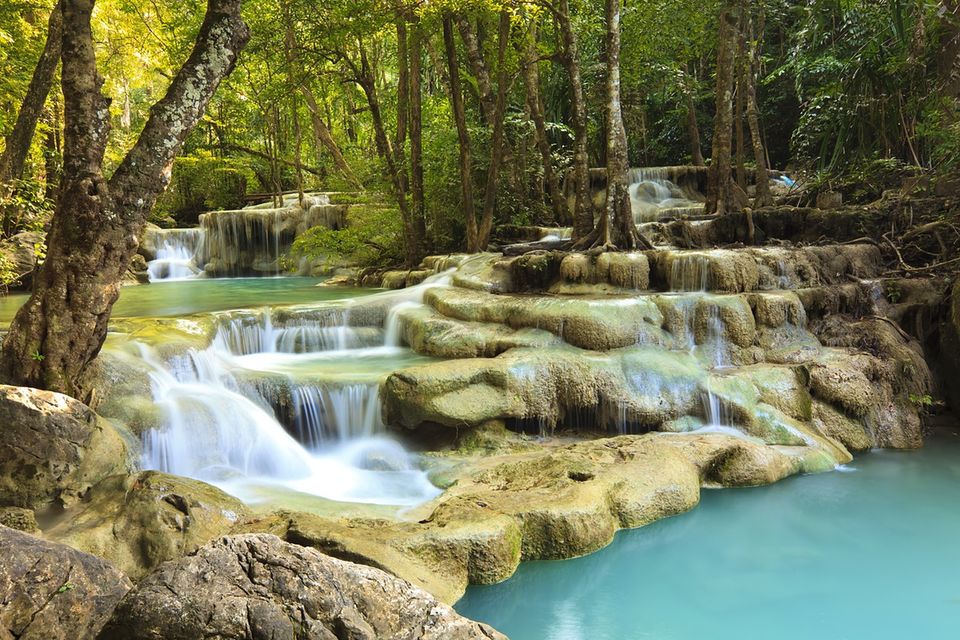 Koh Chang

Koh Chang is a pristine and remote island located in Eastern Thailand which has till now managed to escape the crowds. It has amazing white sand beaches and plenty of options to explore the underwater world with scuba diving and snorkeling. Being a part of the Mu Ko Chang National Marine Park, there are many hidden islands and caves to be discovered. There are many opportunities for jungle hiking due to its close proximity to the forests. Koh Chang can be reached by ferry from Trat.
Sukothai

Travel back in time in the historic city of Sukothai, a 5 hour drive from Bangkok. The first ancient capital of Thailand, it is divided into 2 towns – the old and new. The old town is home to many UNESCO world heritage sites which provide a glimpse of the olden days. The Sukothai Historical Park houses around 200 ruins on 70sq kms of land. The best way to experience the ruins is to cycle around them.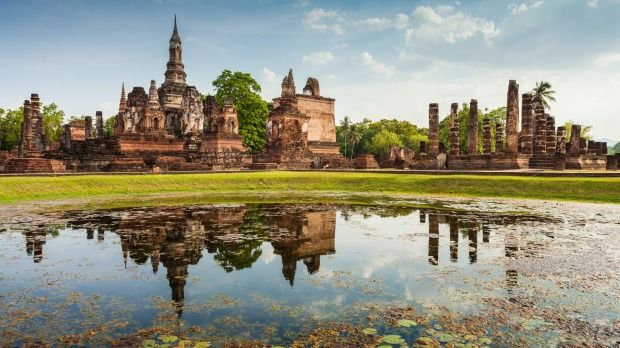 Image Credits : Google