You don't have to sell a limb
European cities are notorious for being over-priced especially with the boom in tourism. Berlin was a fresh breath of air! I spent about 120-150 euros a day for accommodation, food and commute. Further the Berlin City Center Pass helped reduce museum entrances and offered discounts for tourist attractions.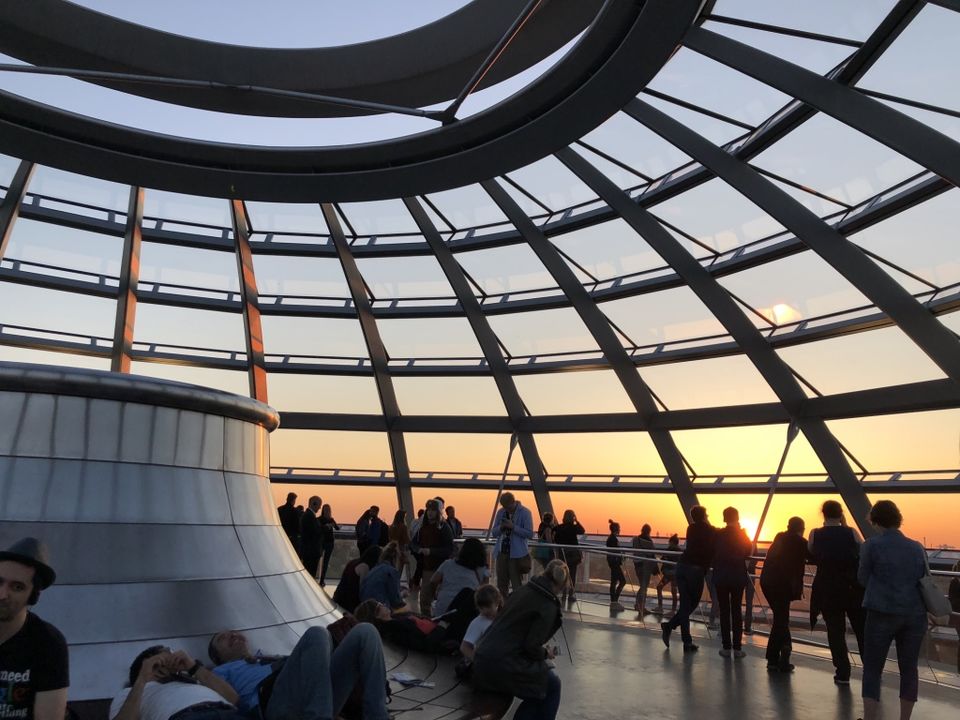 Tip: Visit the Reichstag Dome, which is free. However, one is required to register and get a time slot (usually for the next day) physically in a booth close to the Reichstag building. The dome provides a spectacular 360-degree view of the city, and we chose our time to coincide with the sunset!
Such a Hippy Vibe
My mental map of a hippy vibe translates to friendly, chill, conscious, and fun. Berlin has all these elements and more. One of the most easy-going cities where locals are happy to share information, will communicate in English and where you can find people walking around with bottles of beer on the street. In the summers, streets are filled with music, summer festivals and food fiestas.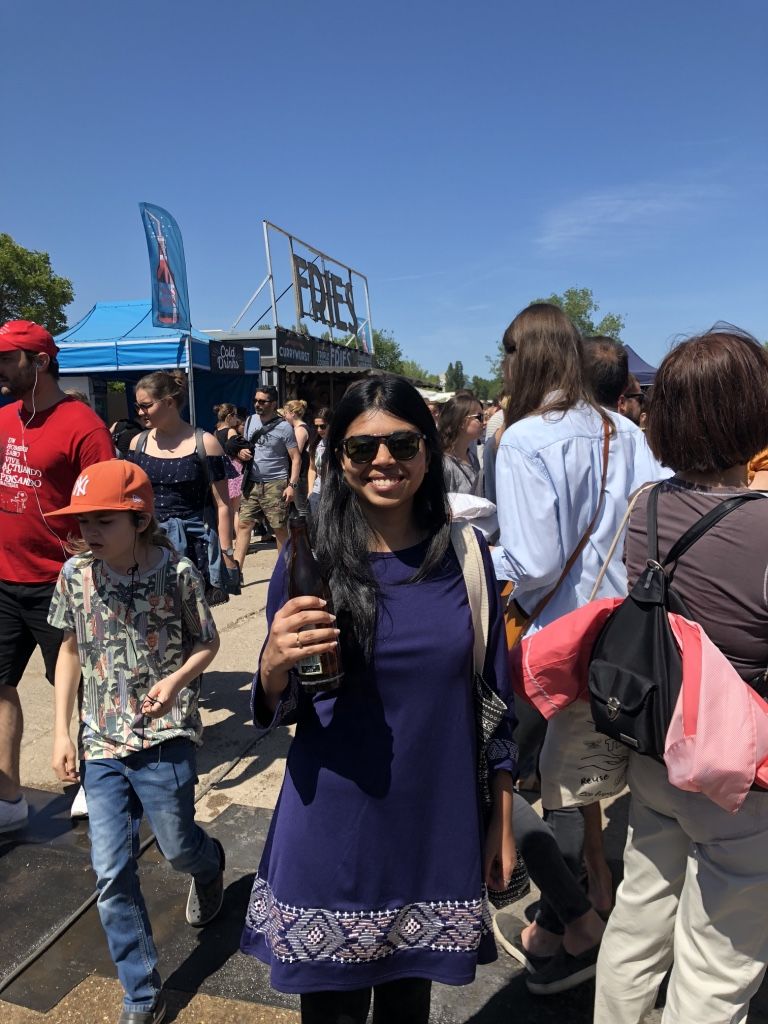 Tip: Visit the Sunday Mauerpark Flea Market where you will see rows of vintage and up-cycled products, apart from homemade botanical gins, handmade bags and clothes, quirky souvenirs, interesting jewelry and crazy karaoke.
Travel like a Local
Getting around Berlin for a first-timer or a solo traveler is quite easy – through local transport, maps and local help. Once or twice of hopping on to the Berlin subway, you will be riding the U Bahn like a pro! If you plan to get a Berlin City Center pass they include subway passes as well. Like many Europeans cities, Uber is not an option and local cabs are much more expensive to get around.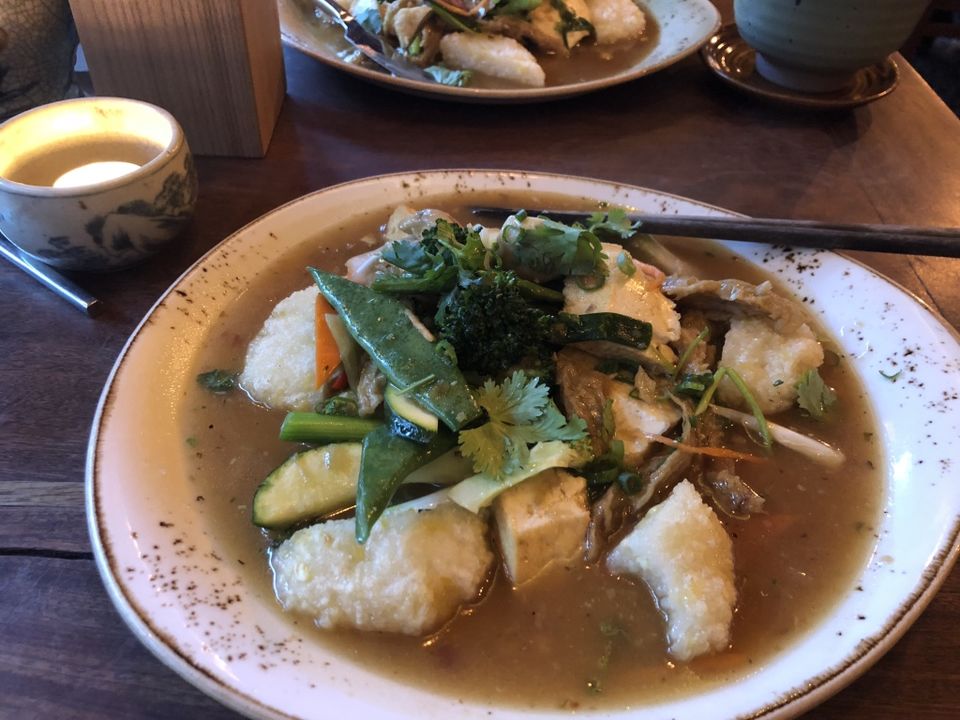 Tip: Berlin is very cosmopolitan and this is reflected in the cuisines you get. For good Turkish food, head to Kreuzberg, Burgermeister outlets for delicious burgers and stop by Van Anh for some Viatnamese. It may be hard to find typical German food though!
Crazy Street Art
You absolutely cannot walk away from the city without exploring the street art scene. The colors, techniques, tools and creativity will blow your mind. Keep your eyes open as you will be staring at graffiti at random corners and walls. Mitte, Kreuzberg and East side gallery neighborhoods will show off some of the cool art.
Tip: I would highly recommend taking up a guided tour to understand the depth of the art work – Alternative Berlin Tours has a popular walk. Before you dismiss this, did you know that murals, graffiti, stencils, paste ups are different kinds of wall art at the least!
History lessons revisited
They say no one admits their mistakes (in history) like the Germans do and you will see this reflected in the museums across Berlin. A large part of our trip was spent in museums because each museum has in-depth information, interestingly presented information with a perspective that was intended to be honest. History is often infamous due to the bias and viewpoints presented in ways that may be false or deliberately colored but the museums here seemed different.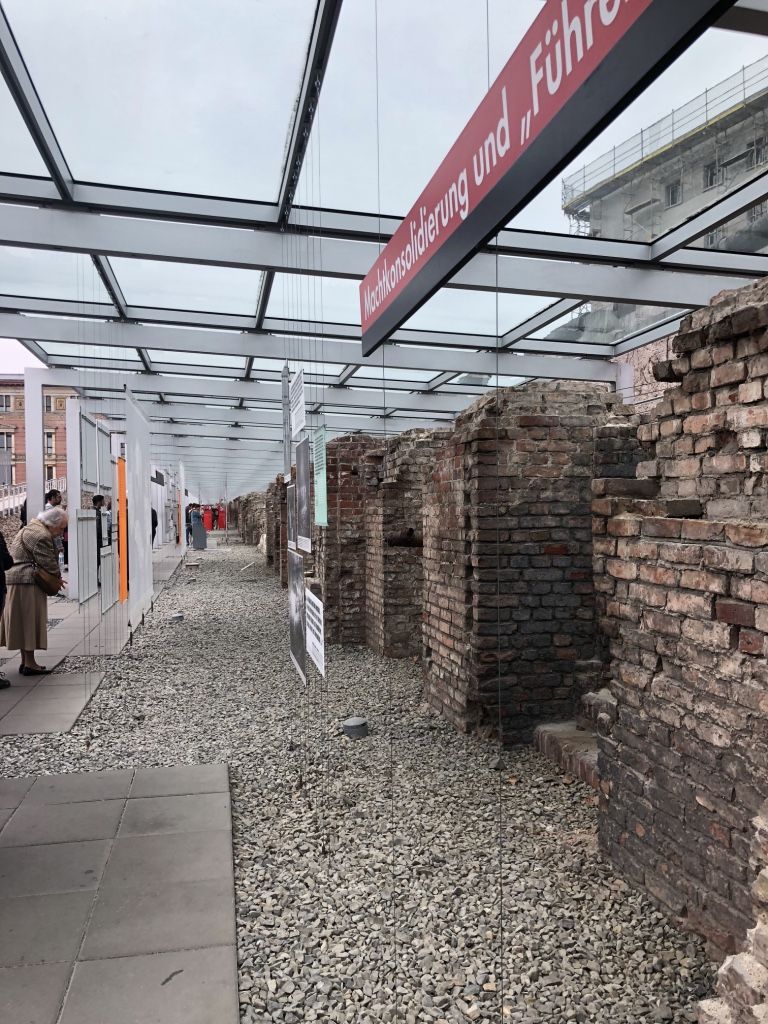 Tip: Given there is so much information to digest, we did a free 3 hour guided tour with Brewer's Berlin Tours for setting context to our upcoming museum venture and visiting the popular historical sights and sites. One of the coolest highlights was standing where the Wall once existed, so that one could be standing in East and West Berlin at the same time.
Green and Lean but not Mean
I did not imagine big cities were capable of having such large green spaces. Berlin is one of the greenest cities of Europe with large spaces covered by parks, garden and forested areas. Tiergarten, the 'Central Park' of Berlin, is considered the most popular and is spread across 210 hectares.
Tip: I would recommend visiting Volskpark Friedrichshain, the first park opened to the public in 1848. The fairytale fountain in this park, with its beautiful stone sculptures based on German traditional folk tales, will take you straight to your dreams.