South America offers some of the best destinations in the world to glide across snow-capped mountains. The region has over twenty five ski resorts that make the destination ideal for families as well as individuals who want their holiday experience to be more enriched.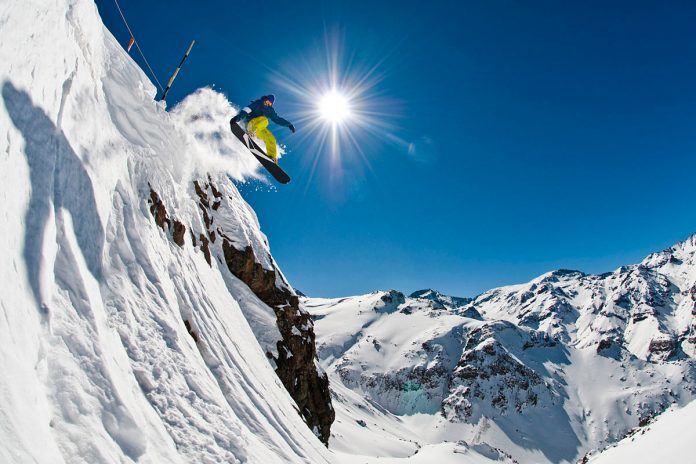 These resorts are scattered across the continent which allow you to enjoy the various ski destinations in the area therefore enhancing the whole skiing experience. However, it is important to book early to get the best deals and also to avoid any last minute rush before travelling. You may have though you have to head to the Alps, renting a French holiday villa to ski on your next vacation. Luckily, this continent offers noteworthy slopes of its own.
Some of the most popular skiing destinations in South America include:
Las Lenas
This is a ski resort in South America that is ideal for ski enthusiasts that are either in the intermediary and expert stage and want to experience an adrenaline rush when skiing. Marte chairlift is a terrain at the resort that is known for skiing as well as snowboarding that is extreme because of the steep bowl that is found underneath it. There are also organized skiing tours that enable tourists to explore other attractions that are found in the area.
Valley Nevado
Valley Nevado is famous for power skiing and snowboarding is also another destination that those interested in winter vacations should visit. Apart from the activities that are on offer, Valley Nevado also offers breathtaking views of the mountain ranges known as the Andes. For holidaymakers who are interested in exploring the slopes, backcountry and bowls then the best way to do it is by riding up using the ski lift that has a gondola that you can sit in.
Nevados Le Chillian
Located in Chile a few miles from Santiago, this can be accessed through various transport systems such as air, road or even train depending on your preference. Hiking is one of the popular activities at the resort because of the long descents as well as the terrain that one is unable to fully explore in one visit. There are organized visits to the peaks known as Volcano Chillian which are breathtaking and enhance the adventure at the resort.
Catedral Alta Patagonia
This is a favorite for snowboarders as well as skiers the new terrain at this famous resort. The terrain is easy to access from all sides of the mountain and is ideal for the many ski tours that are organized through the resort. For those interested in hiking there are various areas to explore such as steep chutes, cliff bands and even bowls in the terrain that will prove to be an unforgettable experience.
Portillo
Portillo is a family oriented resort and is also the best for ski enthusiasts that are still learning the ropes and also those who are experts as well. There is even a school that trains visitors in snowboarding and skiing on a daily basis. Further exploration can also be done using the ski lifts available at the resort.