Dussehra is a 10-day festival inclusive of rituals and poojas, that as per Hindu mythology, it is celebrated as a victory when Lord Rama killed Ravana, while in many parts of India it is attributed to, Goddess Durga who killed demon Mahishasura. The 10th day Vijayadasami plays a major part of this festival, which is called the last day filled with dance, music, and the belief good won over evil is spread.
These 10 days are celebrated in India as 'puja vacations', an ideal time to travel at a nominal cost, to feel the festive atmosphere which gives a traveller ample time to explore the celebrations in detail.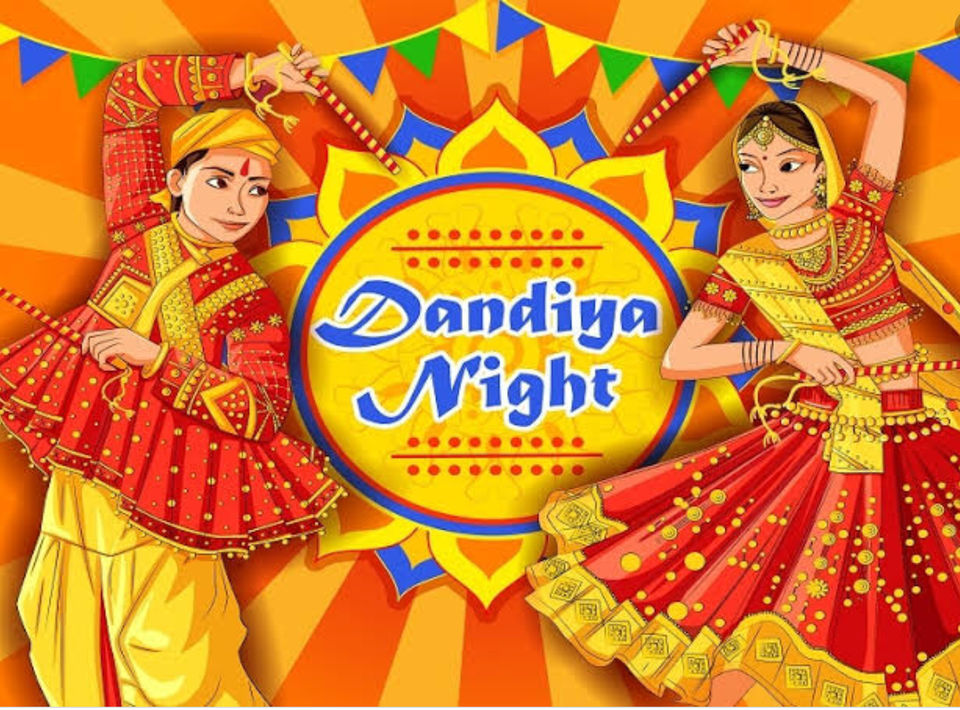 1. Ahmedabad
Dussehra is linked to Ramayana here. Ravan Dahan is the main part of the festival. Located in Gujarat 25km away from Gandhinagar on the banks of Sabarmati river, Navrata as it is named here is filled with garba nights and pooja arti by day. Sabarmati ashram, Adalah stepwell, Bhadra fort, vastrapur lake, Sri Swaminarayan mandir are places to visit, while fafda, jalebi are must dishes to taste during Dussehra.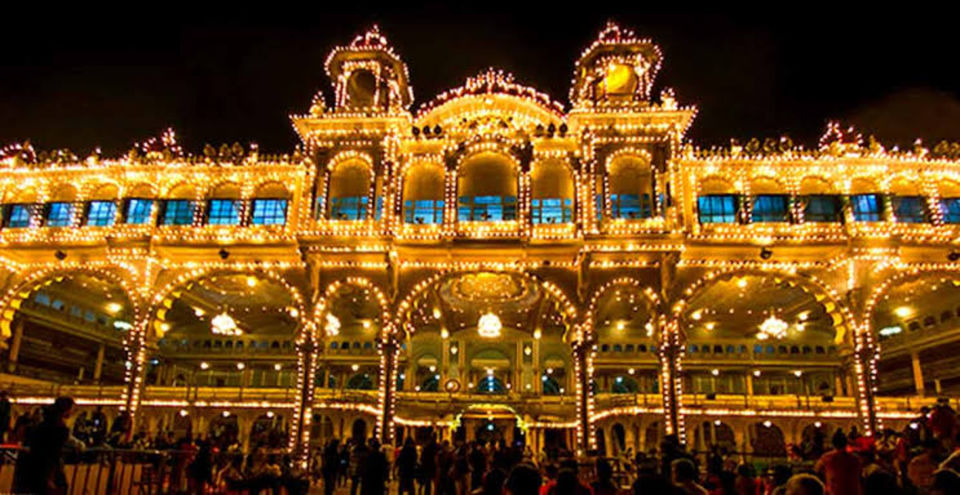 2. Mysuru
Dasara as it is known here, is a very grand fair celebrated with lot of vigour and enthusiasm. All 10 days are pompously celebrated. This celebration started from Vijayanagara empire that on Vijayadashami day, Jumbo savari is the main attraction. On a decorated elephant in a mandap Goddess Chamundi is placed, and the procession begins with worship by the present Wodeyar king. Located in Karnataka, Mysore zoo, railway museum, palace, Karanji lake are places to visit, while Mysore pak and benne dosa are must bites.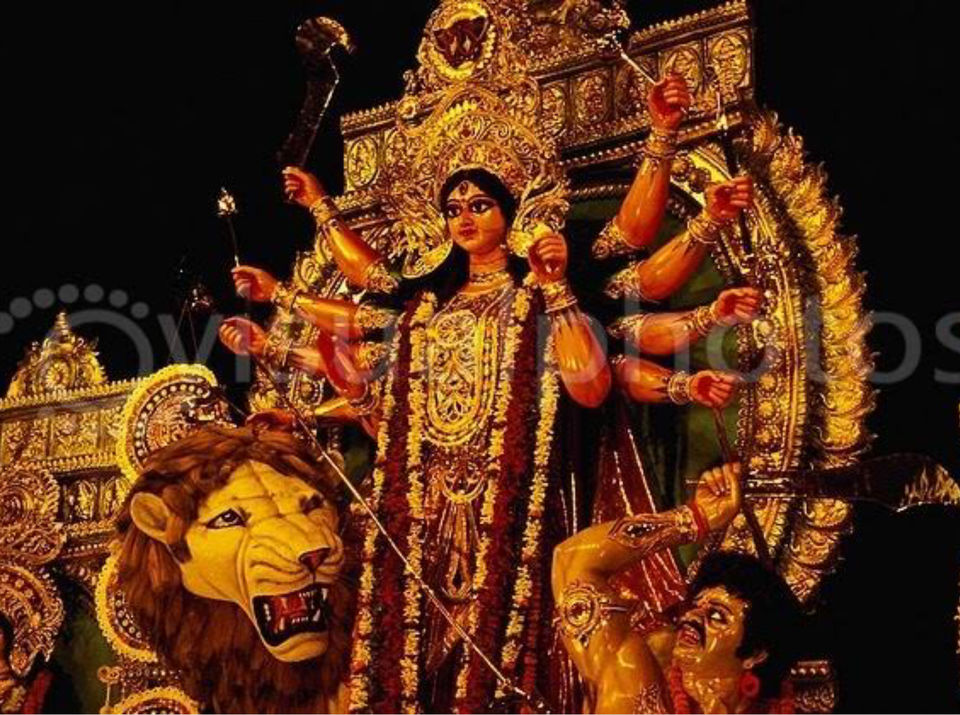 3. Kolkata
To feel positive energy filled with color spray all through the 10 days of Dussehra, you should visit Kolkata. Vijayadasami day is called as Maha aarti day, where women are seen decked in traditional sarees with sindoor on their foreheads. This day is also called as Dhaak. You would find pandals all over Kolkata, with lovely idols of Sri Durga to worship. Being the capital city of West Bengal, Victoria memorial, Howrah bridge, science city of Kolkata, Birla mandir, Eden gardens are spots to visit, while sandesh and rasogulla are must bites to taste.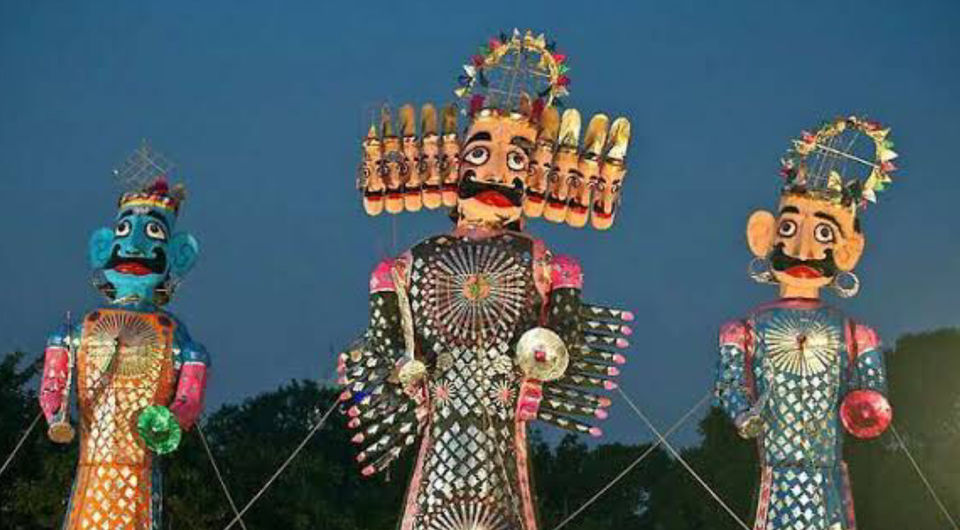 4. Chhatisgarh
Bastar dussehra is denoted to Goddess Danteswari here. It started from 15th century by Sri Maharaja Purushotham Deo. A 75 days celebration which starts from August, filled with lot of activities, where Ratha yatra plays the main part. Located in Madhya Pradesh, Raipur, Charre Marre falls, Mainpat, dhomtari, chitrakote falls are places to visit, while chila, aamat and faraa are popular dishes.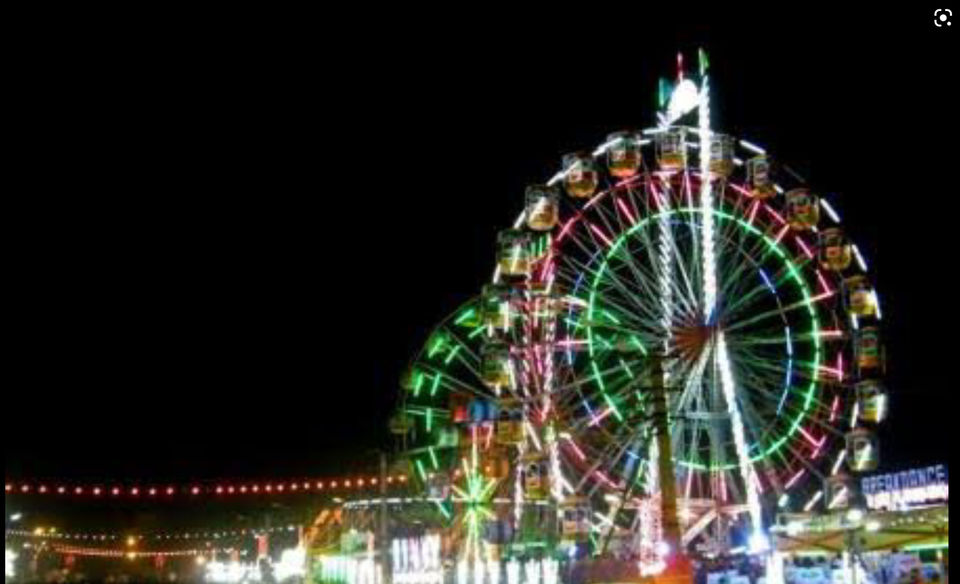 5. Kota
Located 240km away from Jaipur on the banks of Chambal river ruled by the Rajput kingdom, dussehra is termed as an ancient fair or mela, which has the record of highest visitors visiting during this festival. Here Dussehra is associated to Lord Rama, where Ravana is burnt followed by Lord Lakshmi Narayan Ji procession. Held in the grounds of Kota garh palace, jag mandir palace, kota barrage, Chambal gardens, gaipernath waterfalls are places to visit. Don't miss biting pannalal dumplings, kachora and katha bhapale.
Navaratri is the other name of Dusshera meaning nine nights. From childhood days, I have seen this festival associated to Goddess Parvathi, Goddess Lakshmi and Goddess Saraswati. There used to be nine steps where dolls would be displayed thematically. Pulses called as Sundal would be the neivedhiya. Decked in zari pavadai alias Ghagra choli , I remember singing and coming home with lot of gifts. The air these ten days, would match our inner heart, that it is filled with spirituality, blended with festive mood.
Ready to travel for free? Earn credits and redeem them on Tripoto's weekend getaways, hotel stays and vacation packages after the pandemic is over!