Summers are here and travel plans must be topping the 'to-do list's of this season (at least for those who love to travel). I have been lately dreaming about the breathtaking places in my own country that can be visited on a low budget. So I curated a list of 10 places to visit in India without burning a hole in the pocket. India is definitely a budget-friendly option with various places to escape the heat and enjoy the vast diversity of Indian culture, vegetation, and cuisine.
10 PLACES TO VISIT IN INDIA DURING SUMMER ON A SHOESTRING BUDGET (Part-1)
Here is the first part of my curated list of places that you can visit in India during summer on a low budget.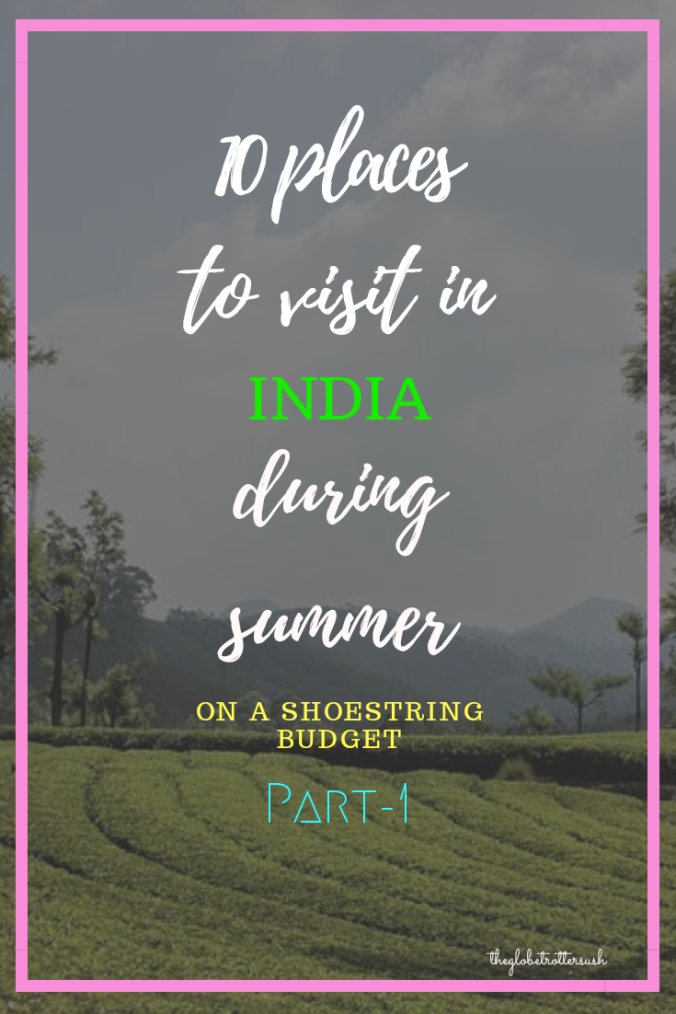 Location - Located in the state of West Bengal.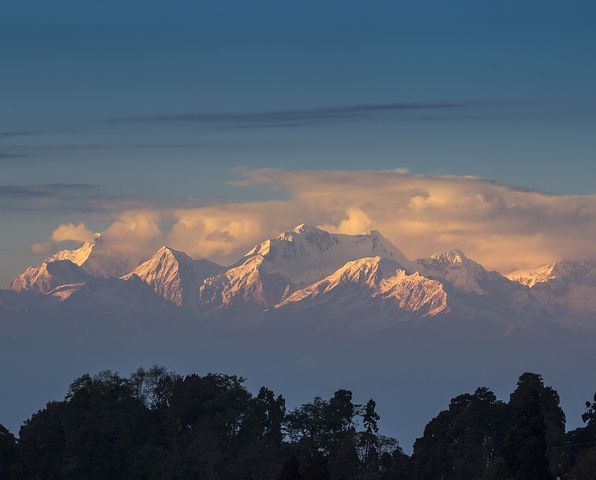 Image source.
A beautiful hill station with captivating views, Darjeeling is a wise escape from the summer heat. It is one of the popular hill stations in Northeast India and an infallible choice for escaping initial months of summer heat.
How to reach
By road: Buses and cabs are available regularly from major cities like Kolkata, Guwahati. NBSTC buses run overnight daily from Kolkata with 5 Volvo buses that operate between Kolkata and Siliguri. Taxis can be availed easily from Siliguri to reach Darjeeling.
By train: Several trains are available from Kolkata to New Jalpaiguri (NJP). Trains like Darjeeling Mail and Kanchankanya Express are convenient and budget-friendly.
By air: There are several daily flights available from Kolkata to Bagdogra ( the nearest airport to Darjeeling). Although airfares are somewhat high, but cheap tickets can be availed through online booking and during off seasons.
Famous places- Tiger Hill, Tea Garden, Peace Pagoda, Padmaja Naidu Himalayan Zoological Park, Observatory Hill, Ghum Monastery.
Things to do
Visit the Tiger Hills which is popular for sunrise. Peaks of Kanchenjunga look beautiful when first rays of the sun hit them. Sunrise in Darjeeling is a beautiful feast for the eyes. Tea garden is a must visit for all the tourists in Darjeeling which gives a exotic experience of being in a Indian Bollywood movie. The Darjeeling trip is incomplete without a ride in Darjeeling Himalayan Toy Train (UNESCO World Heritage Site) which offers beautiful views of lush green forests, tea farms and local markets.
Foods to try
The cuisine of Darjeeling is diverse due to the cultural mixture. Exploring local cuisines and trying out the famous Darjeeling tea is a must. The staple food here is rice, potatoes and noodles and most popular is momos (a dumpling made with flour and stuffed with veggies or chicken as per choice).
Budget
Taxis and autos can be availed cheaply for local transportation. There are serveal hotels providing a wide variety of amenities for your comfortable stay even at low prices. Keep away all your worries and relax in the luxuriant nature of Darjeeling within a budget of approximately 12,000 INR for 4-5 days.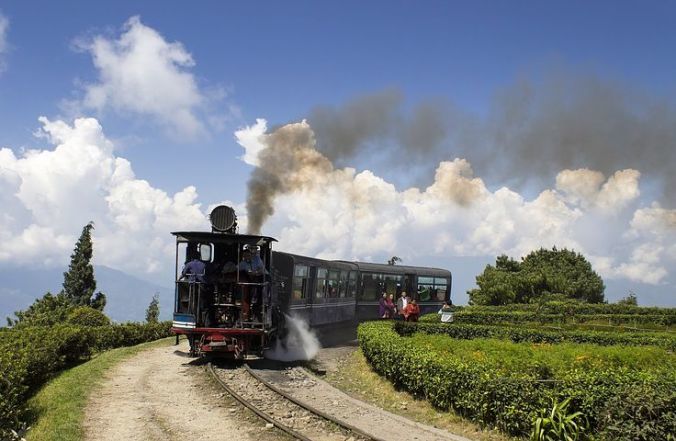 Image source.
Location - Located in the state of Sikkim.
Image source.
The capital city of Sikkim, Gangtok is a popular tourist hill station in India and is filled with beautiful views of mountains and snow. You feel altogether alive when you arrive in this charming hill station in India.
How to reach
By train: There are trains from Kolkata to NJP railway station in Siliguri and then taxis and autos ferry visitors to Gangtok.
By air: Flights are available from Kolkata airport to Bagdogra airport.
Famous places- Hanuman Tok, Phodong, Kanchendzonga National Park, Nathula Pass
Things to do
The cable car ride offers bird's eye view of the beautiful city of Gangtok (from Deorali to Tashiling). Yak safari is an unique, unforgettable experience for the tourists in Gangtok. River rafting in the Teestha river flowing through the picturesque valley and gorges provides an adventurous experience to the visitors.
Foods to try
Gangtok's M.G. Marg is popular for it's lip-smacking delicacies served in spectacular restaurants. Must try- Momos, Gunduk, Tukpa
Budget
Trains and airfares are not much costlier during summer in Gangtok. Local transportation fares greatly depend on the bargaining qualities of the traveler. There are quite affordable places to stay in Gangtok and hotels start from approximately 400-500 INR. A total of 15,000-18,000 INR (approximately) is required for a 4 days trip to Gangtok.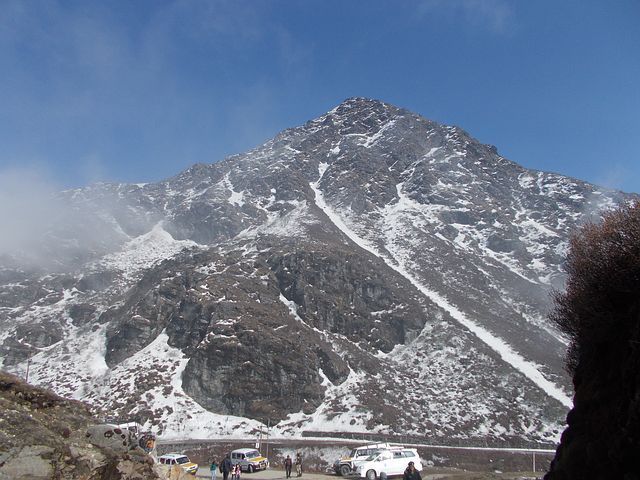 Image source.
Location- Located in the state of Maharashtra.
Image source.
Mahabaleshwar is a great summer retreat near Mumbai with breathtaking views of lush valleys and spectacular waterfalls.
How to reach
By road: Buses run regularly to Mahabaleshwar from Mumbai and Pune.
By train: Trains are available from Mumbai railway station to Wathar railway station (60km from Mahabaleshwar).
By air:Direct flights aren't available to Mahabaleshwar. Cheap flights can be availed from Mumbai to Pune ( and then from Pune to Mahabaleshwar via train or bus).
Famous places- Lord Mahabaleshwar Temple, Lingmala Falls, Parsi Point.
Things to do
Ride a horse in the scenic hill station or do boating in the lake among the lush green valleys can be satisfying enough for a nature loving tourist.
Foods to try
A very popular dish here is the local fresh corn (boiled/roasted). Must try- Corn pattice and Vada pav
Budget
Book your tickets and hotels a few months in advance to get incredibly low prices. You can enjoy a quick trip to Mahabaleshwar in less than 6000 INR (approximately).
Location- A state located in Western India.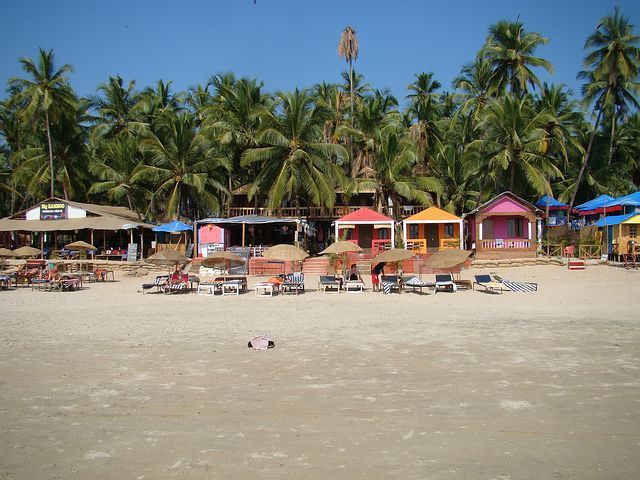 Image source.
Filled with exotic beaches and stunning churches, Goa is a place in everyone's bucket list. It gives a fun-filled and unforgettable experience to it's visitors.
How to reach
By road: If you are in a very tight budget, bus are a option which can give you scenic views but a tiring journey.
By train: Trains are the best and inexpensive way to reach Goa from Mumbai. Mumbai LTT- Madanganon AC double decker train is a must try for everyone trying to reach Goa by train.
By air: Flights from major cities of India are available cheaply if booked a couple of months ago or online.
Famous places- Baga beach, Calangute beach, Chapora fort and beach, Dudhsagar Falls, Basilicia of Bom Jesus, Our Lady of Immaculate Conception (the most picturesque church).
Things to do
There are plenty of beaches to relax and a great many beautiful churches to visit in Goa. Get yourself a bottle of beer and forget all your woes away. City shopping is a must to buy funky souvenirs from Goa.
Foods to try
Smoked food have influenced Goan cuisine because it adds amazing flavors. There are a variety of sea foods available with delicious delights for vegetarians. Must try- Goa's famous sweet Bebinica, Crabs
Budget
Double decker train tickets can be availed within 500-600 INR (Subject to changes). For local transportation hire bikes are hired by most of the tourists to enjoy Goa in their own way. There are a variety of accommodation options in Goa like hotels, hostels and resorts. Hotels and hotels come at budget-friendly prices if booked in advance. You can enjoy your summers with a short trip to Goa within a range of 5000-7000 INR per head.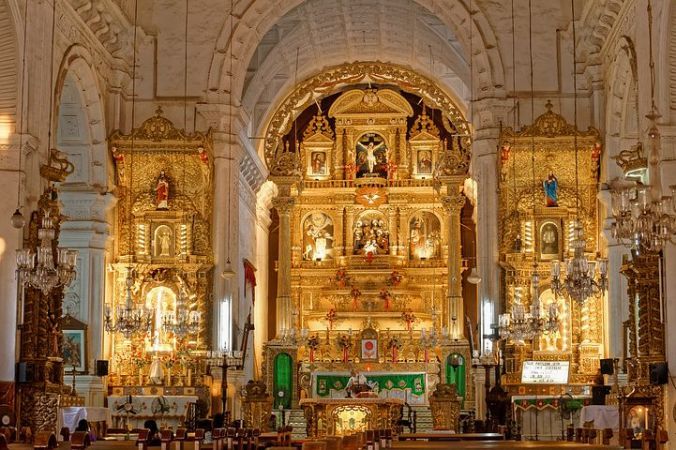 Image source.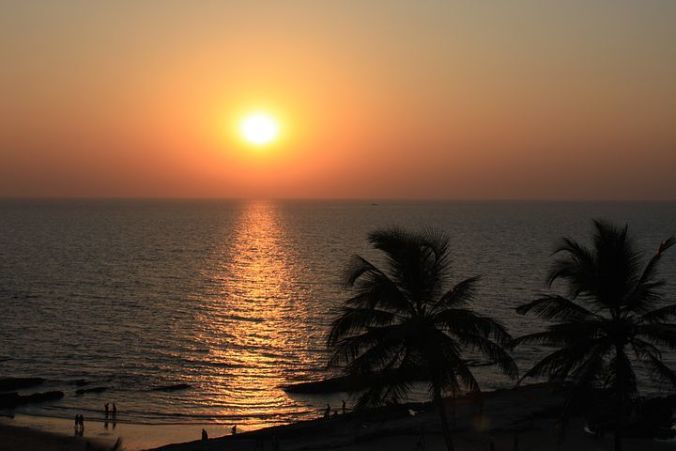 Image source.
Location- Located in the state of Himachal Pradesh.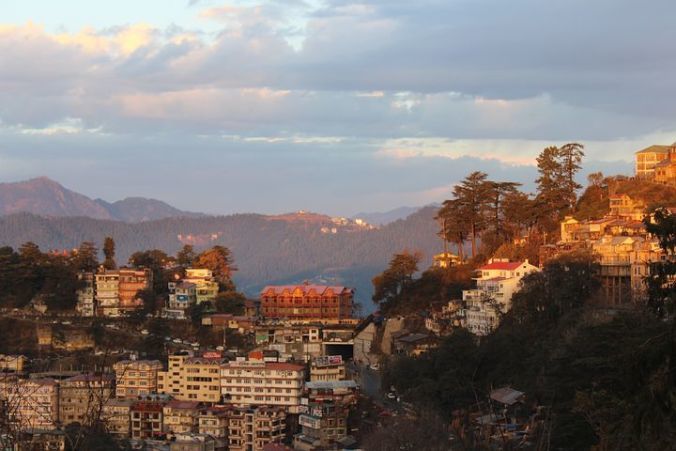 Image source.
Also known as 'Queen of Hills' , Shimla is a perfect summer getaway for travelers. It is one of the finest and popular hill stations in North India. It is perfect for family holidays as well as a romantic honeymoon destination.
How to reach
By road: Shimla being the capital city of Himachal Pradesh is well connected to the major cities of India by road. There are buses that run from New Delhi, Chandigarh, etc. JNNURM buses are one of the most budget-friendly buses.
By train: Train ride is the most magical way to reach Shimla which offers breathtaking sights of mountains and valleys. Trains like Shivalik Express, Deluxe Express, Rail Motor, Himalayan Queen run from various cities to this hill station.
By air: There are daily flights available from New Delhi to Kullu which is the nearest airport to Shimla.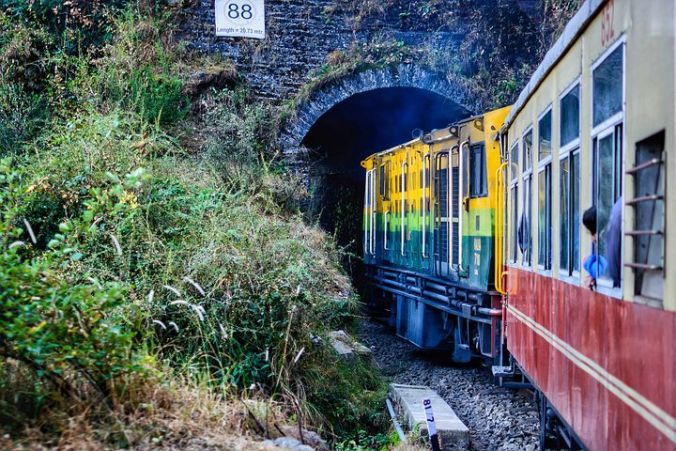 Image source.
Famous places- Christ Church, Shimla State Museum, Bhimkali Temple.
Things to do
The city is full of spectacular views and houses a large number of temples and churches. Skiing and ice skating are much preferred by adventure enthusiasts. Fishing and paragliding are also some of the amazing activities one can enjoy in Shimla. Shimla has great shopping centers for buying souvenirs like handicrafts, cardigans, shawls. The Mall road is famous for rows of shops selling all kinds of items to delight the visitors.
Foods to try
Foods of Himachal Pradesh have Tibetan influences with delicious taste and aroma. Must try- Spicy lotus stems, Bebru (a type of Kachori) and street foods with a splash of tang and spice.
Budget
Booking tickets and hotels (or hostels for more savings) prior to a couple of months before your visit can save you hundreds of INR. You can book yourself a summer trip to Shimla at even less than 9000 INR.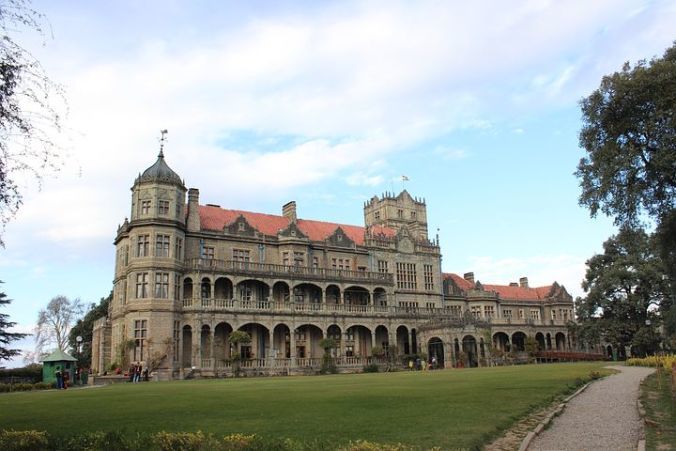 Image source.