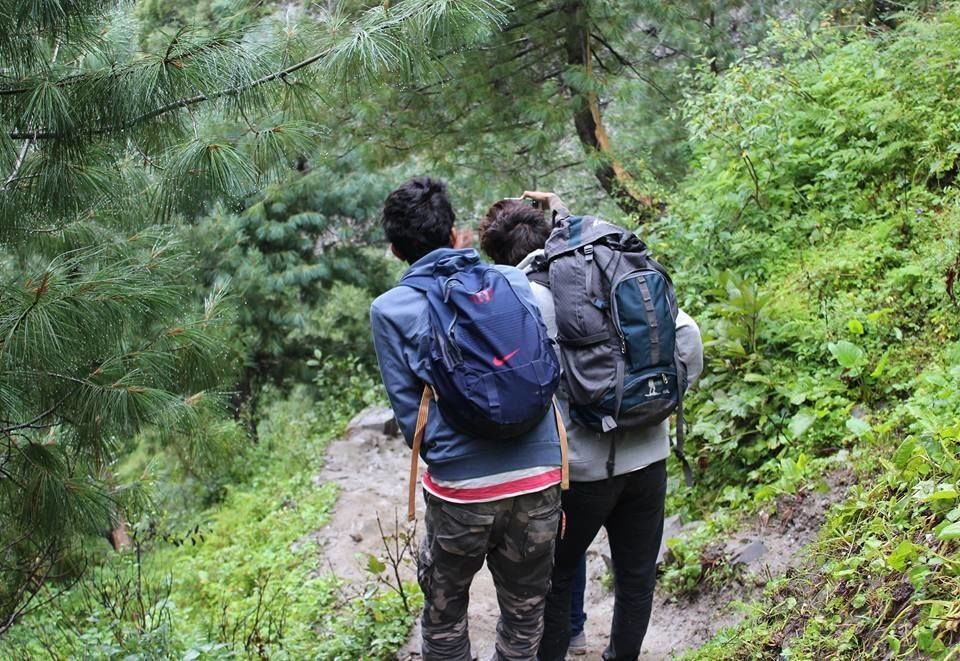 You must've dreamt of getting lost in the Mountains or forests of Himachal Pradesh or ghost hunting in Bhangarh but the only thing you are bothered about is your bank balance.
Adventure never comes cheap and when it comes to travelling the roads less traveled alongside friends or on your known. Well luckily enough, India is full of exotic destinations where you can chill and can get yourself lost in the wanderlust.
We all crave to wander the country without putting dent in our wallets So, here is the list of 5 destinations across the country which comes with a cheaper price tag of course unless you want to go maharaja level comfort and not compromising with anything, travel in India can be damn cheap.
NOTE: I've been to all 5 places and have experienced all the things and it comprises with real fact and Figures
Manali- A snowy treat
Manali is the place where your jawani can go deewani . Situated at almost 3000 ft above from Sea level,covered with snow mountains and snow shower is something to look out for and last but not the least Solang and beautiful Rohtang pass(situated at almost 13000 ft)
Quick tip- Avoid travelling by Hired taxi or Auto. When you can go for HRTC buses as they are easily available maybe more time consuming but comparatively a lot cheaper than Taxi.
Best Time to see Snowy Manali- October-febuaray
Idea Duration- 2/3 days
Ideal budget- 3k-5k
What it will cost you-
Jalandhar to Manali and back by bus via HRTC – Rs.600
Comfy stay in Manali – Rs.500 per day
Food : Mall road manali offers you with quality food with options varies from low to high
Must visit Places in Manali – Hadimba temple, Solang valley, Rohtang pass
Solang Valley in winters; The snowy Treat
JAIPUR- Feel like an Emperor
Jaipur is the city for Art lovers , hertitage sites . If you want to see how the ancient kings and queens used to live you must go to jaipur. Filled with countless forts,handicraft markets and one must experience the elephant ride in Amber fort.
Quick tip- it's quite easy to shop in jaipur it comes with a cheaper tag and jaipur is a fun place for party loving teenagers. Prefer travelling by RSRTC buses and local shared autos.
Best time to visit Jaipur- September-November
Ideal Duration- 2 days
Ideal budget- 2k-3k
What it will cost you-
Delhi to jaipur and back via bus or train- Rs. 300-500
Stay in Jaipur- 300-500
Food: Jaipur offers you a variety of food with a tradition touch and Rajasthan and food is something to look after in jaipur
Must visit Places in Jaipur- Nargarh fort,Amber fort, Hawa Mahel, Jal Mahal, National museum.
View From Nargarh fort;Rule the city
Shimla- Almost Switzerland
How many of you really want to see that church and house of Ranchod dass well you may not find Aamir khan their but you will surely fulfil your wanderlust. Shimla is full of beautiful himachali peoples and it is place where you can find your next profile picture that will not require any sort of editing. A short trek to Jakhoo temple will be a overwhelming experience for any traveller.
Quick tip- Take it as an advice but do spend time roaming around the city rather than taking bus or Cab to go places. Some alone or group time can make you feel refreshing and shimla is something different for sure.
Best time to visit shimla- September-March
Ideal budget- 3k-4k
What it will cost you-
Delhi to Shimla and back vis HRTC Bus- Rs.500
Stay in shimla – Rs.400 day
Food- Shimla offers you with quality food especially at Mall road you will find the vast variety of food options.
Must visit Places in Shimla- Sunrise from Church Road, Jakhoo temple, kufri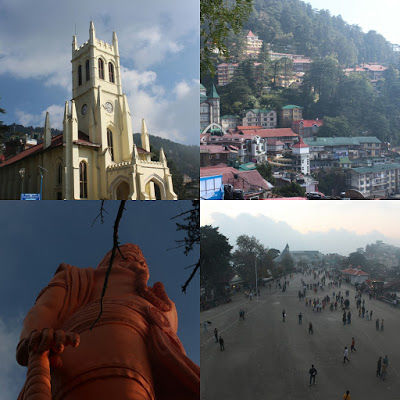 KASOL-Cheap treks and wild Parties
Kasol is full of parties trekking experience is breathtaking. You can trek to kheerganga which is some 5km away from kasol. Once you complete the 12 km trek and reach the top of kheerganga you can actually see clouds in fronr of you. The holy land of manikaran is quite a mile away from Kasol. It is famous for the wild parties in parvati walley.
Quick tip- Look after the hottest party in the town as well as talk to the foreign travellers they're easy to talk to and sit beside the beas river.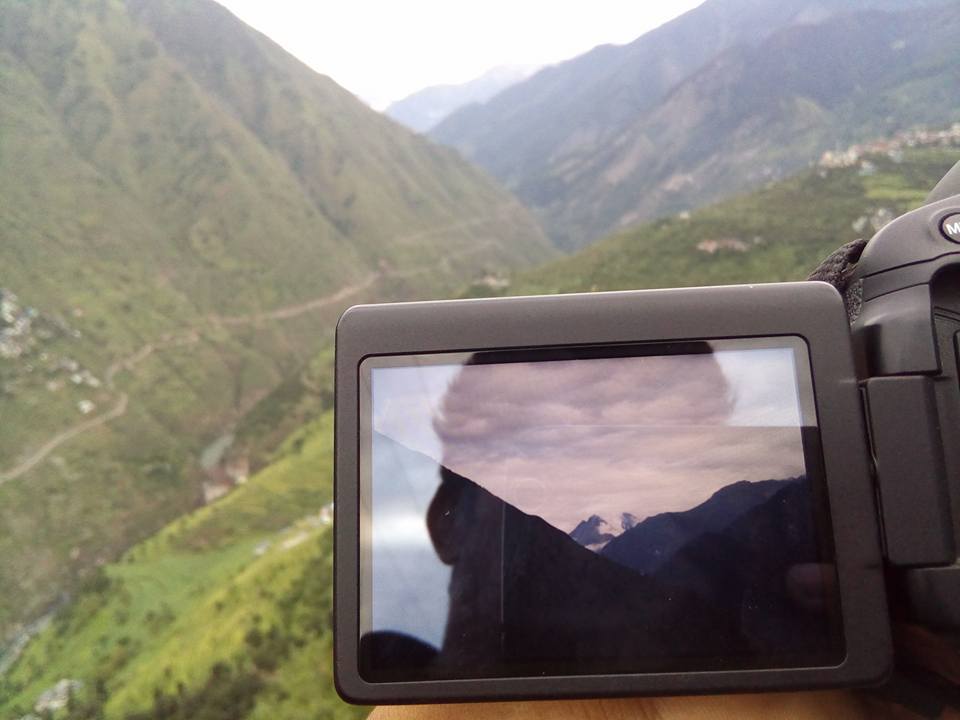 Best Time to Visit Kasol- March-August
Ideal Budget- 2k-5k
What it will cost you-
Jalandhar to kasol and back via HRTC- Rs.800
Stay in Kasol- Rs 600 day
Food- kasol doesn't offer you much in food but ya basics are easily available.
Must Visit Place near kasol- Parvati valley,kheerganga,Tosh,Manikaran
Tenting in Kheerganag under the clouds
Dharamsala And McLeodganj- Bountiful Returns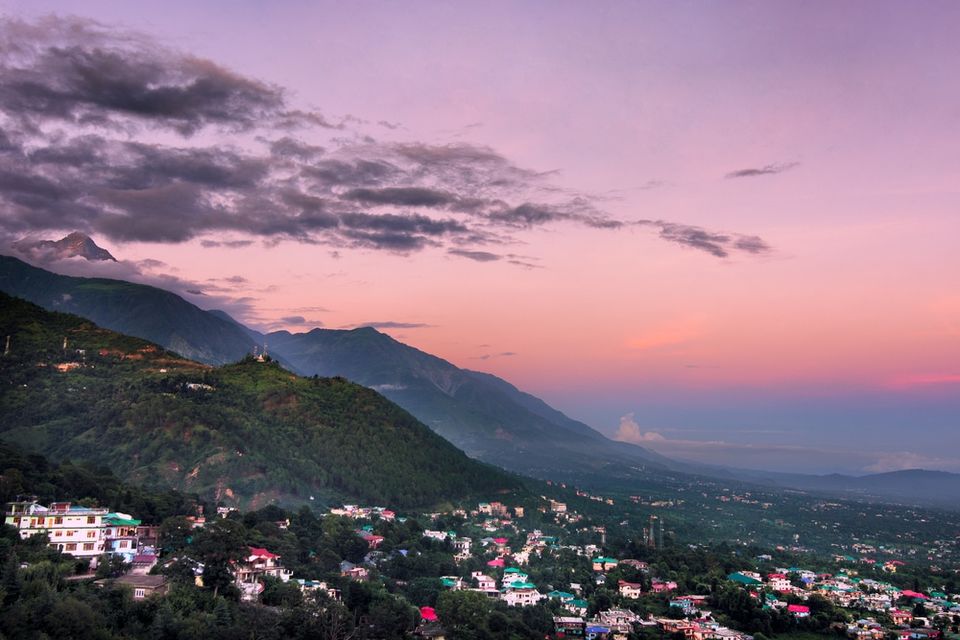 A colorful hill station, Dharamsala is a mini-Tibet. The dual cities of Dharamsala and McLeodganj are lined with numerous monasteries and temples to visit and the views of the hills and valleys are nothing short of magical. For those who love treks, be sure to try the one to Triund and camp out if you so wish. So, if you are looking for some adventurous cheap trips in India, you sure can count on Dharamsala and McLeodganj.
Quick tip- Meet and greet the peoples of dharamshala , it can actually make you feel good. While trekking do take frequent stops and feel the moment.
Best Time to visit – September-feburary
Ideal duration: 2 Nights/3 Days
What it will cost you:
Delhi to McLeodganj and back: INR 1000
Stay: INR 130/night – INR 500/night
Food: Tibetan and Chinese cuisine at little cafes @INR 100 – 200 for One.
Places to look out – Dal lake, kangra Valley,kunal Patheri.
Pack your Bags and Thank me later
Do let me know how'd you find this information, was it helpful for you. I'm always up for you guys
Mail me at Mayankchauhan42@gmail.com or comment below