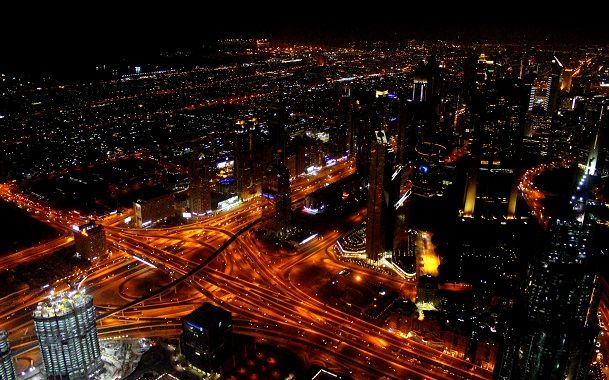 Dubai is one of the best cities to experience the luxurious life and technological advancement. It has so much to offer, from fun activities to the unique culture, which makes the visit to this city worth it. The city is not only famous for fun activities, but also, you can experience the beautiful and amazing place with your partner. The Dubai visiting visa rate is higher than other cities due to its uniqueness and architecture. Get ready with you Dubai visitor visa because, here are a few places you can visit in Dubai with your spouse:
1.Palm Islands
You must spend a day on this beautiful island created artificially. The islands are created in the shape of a palm tree, and there are many accommodations available in the region. Many celebrities have bought luxurious homes on this island. The islands are divided into Palm Jumeirah and Palm Jebel Ali, from which only Palm Jumeirah is accessible for public. You visit many attractions here like the Lost Chambers Aquarium, Atlantis Hotel, Aquaventure Dubai and Dolphins Bay.
2.Burj-Al-Arab
This is one of the premier places in Dubai to visit and experience. It is one of the most luxurious hotels in the world. It would be a great experience to stay at the hotel for a day and enjoy all the facilities and fun activities. The top-notch facilities make you feel good, rejuvenated and this place provides a royal experience.
3.Wild Wadi Water Park
This is located in front of Burj-Al-Arab and is one of the most common tourist attractions as people just want to escape from the hot temperature and experience a nice place to beat the heat. The park is spread over 12 acres of area, and there are 30 different water rides to explore. Some of the popular rides are Wadi Leap, Falaj Fury, Falcon Fury, Rushing Rapids, Tunnel of Doom, etc.
4.Show Cruise
Having dinner on this ship while it cruises on the Dubai Creek, is one of the romantic things you can experience in Dubai. The sparkling Dubai backdrop makes the environment more beautiful and is worth your time. Do visit this place with your spouse.
5. Ski Dubai
It is the largest snow park in the world! There is 3000sq m of snow. There is an indoor mountain which has different slopes of different level of steepness. You can have best of the snow adventure here. There is also a play area which has giant snowballs, climbing towers, icy body slides, ice cave, etc. And an additional feature of this place is regular snowfall!
It is because of attractions like these which result in higher Dubai visiting visa rate. There are many places that you can experience with your partner; from luxurious spas to the royal lifestyle, this city has it all. So, get ready with your Dubai visitor visa and come on board to join in the fun. Apply for visa now and experience best of this technologically advanced and beautiful city.