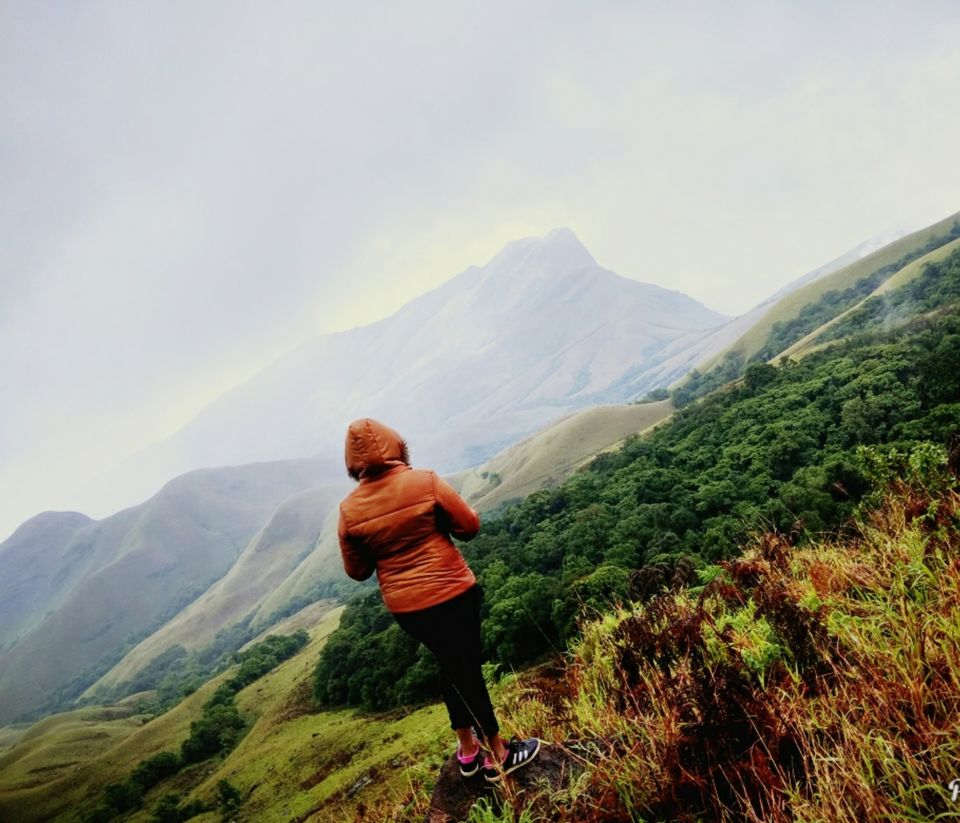 Life is about creating and living experiences that are worth sharing
Travelling to a place in Western-ghats of Karnataka made me proud being an Indian. Here is how and the learning while travelling a month ago.
Our ancestors stated that the society is male dominated with full of restrictions and taunting females happening since centuries. But this journey made me feel the days are changing into Equally Democratic Country. I met a person while travelling from Chikkmangalore to Batkal, Kudremukh, me and my friend were deeply chit chatting about places to visit next and things to add on list, unfortunately the guy beside us was listening to us joined the conversation by greeting himself, said he was travelling to cultural places in and around Karnataka and we stated we're travelling to hike the third largest peak in Karnataka as soon we said this the person was like Awesome ma'am, so daring you both are, hike and be safe this made me feel in a society where people start taunting females to stay home with numerous orders and restrictions, there is one unknown person who stated to go head and be safe this shows his Brotherly-hood nature.
As our trip was unplanned one, we didn't have anything in place. Started the journey, as and when we had to figure out the place, accommodation, tickets for restricted place etc. As soon as we got down at Batkal bus stop we went to a shop nearby checking for tickets, our bad the availability of tickets was over as the place allows only 50 members per day as a batch to hike the peak. So we'd no other go apart from finding a accommodation and relaxing for that day. Here we go the hero and a gentlemen we met called Satish anna who is owning a home stay Mullodi. We'd to take jeep ride to homestay from Batkal bus stop. After reaching the homestay we met Satish anna family members, they were so welcoming and caring people. They treated us as their own family members, Satish anna wife prepared yummy village style dishes, and his son got attached, treating us as his own sisters, all the time calling us to play Ludo with him. The entire atmosphere made us feel so comfortable with Caring,Love and Affection. Safety was satish anna's main priority, he took care of us both days as his daughters until we complete our hike and head back to home stay, dropped us back to bus stop in his jeep. Unfortunately we had no hard cash to pay him for the accommodation and food, the place doesn't access any ATM's nearby, to do digital transaction, hmm poor network. But Satish anna understood us so well and said it's okay pay after reaching Bangalore and. This made us feel, that there're people who actually value human's situation rater than monetary reward, Salute to his Humanity which is more important than Money. We headed back to Batkal bus stop but the buses weren't available on time, our bad we missed to catch a bus. We had wait for a hour and half to catch next bus to Kalasa. Satish anna showed his concern, stayed with us in bus stop until we board a bus and also booked a sleeper coach bus to Bangalore. Trust me such kind of human being is hard and rare to find. We thanked him thousands of times, he just said no amma (Literary means Mother or simply kannadigas call their daughters with Respect ) you both reach home safe and ping me. Don't worry about money pay back when you both get network or after going back to Bangalore.
For whole trip itinerary check out my profile on tripoto Kudremukh - The Third Largest Peak in Karnataka, India #1894 mtrs above the Sea Level
Five Reasons that made me a proud Indian Traveller
1. Equality in Democracy believe in equal opportunity despite race, religion, gender.
2. Brotherly-hood Nature if we desire a society in which men are bothers then we must act towards one another. If we can build such a society, then we would have achieved ultimate goal of Human Freedom
3. Caring,Love and Affection Family is Everything
4. Humanity Being human is given but keeping our Humanity is a choice
5. Respect Treat people the way you want to be treated
The entire journey thought me many things with great learning, New Experiences, Adventure, Love for Travel and Life long Memories. After all Travelling is a Experimental Learning, Enjoy, Love and Implement the learning in daily life.........#ILoveIndia
Thank you,
Usha L