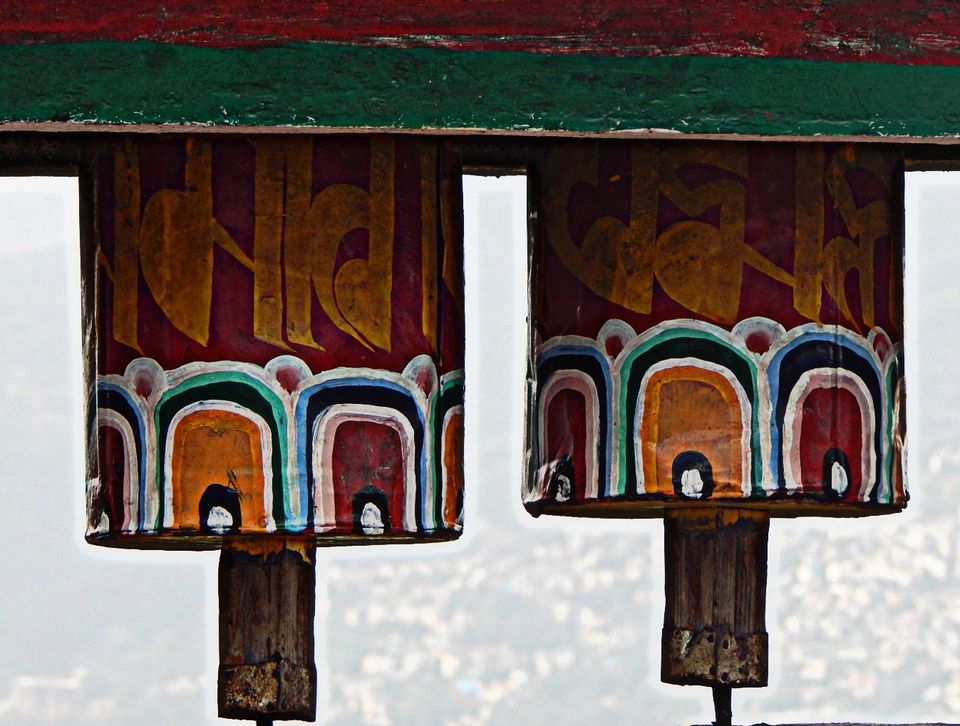 Sikkim introduced me to the north-east India when I stayed in Gangtok for 3 days and did day trips to nearby places. Though I followed the classic itinerary as I was with my family who don't like to experiment much, I observed how the locals take care to maintain as well as develop their city themselves.
Here are 5 reasons why you would want to visit Sikkim's capital:
Cleanliness - Apart from the food and culture, people in Gangtok are cautious about how they treat their place. They have clean roads, cleaner footpaths and an organised way of going about everyday life. For the starters, be it a coffee shop in the neighborhood or a monastery, you will find a dustbin everywhere and it is actually used by everyone unlike some parts of India where people find it amusing to throw the garbage all over.


Music - While commuting from one place to another, I simply could not ignore the various boards advertising upcoming music shows performed by live bands in night clubs, lounge-bars and cafes. There are shops that sell second-hand musical instruments which come at a cheaper price without compromising on quality. You can also sign up for music classes and get trained as a professional.


Food - Like any other place in India, Gangtok also takes its food seriously. I love how almost every street has a cosy café where you can just tuck yourself in and see the city go by outside. Other than the commonly known Momos and Thukpa, I would recommend trying Pakku, a Nepali mutton curry; Kinema, a soybean curry, and Chhurpi, a traditional cottage cheese – all three are served with rice.  Apart from the local food, they know exactly how you would like that cup of coffee with a sandwich on the side.


People - One of the most hospitable and helpful set of locals make this city worth visiting. They will tell you the way when you are lost, will make sure you have a comfortable stay and will always be ready to show you around. As Hazrat Inayat Khan has said – "Some people look for a beautiful place, others make a place beautiful", the residents of Gangtok surely know how to do it right.


Dresses - Being a female, living in Delhi, I was always fascinated by the effortless dressing style of north-east Indians. So, when I was in their region, I totally became a fan of casual dressing by the women. I was amazed by how they wore their skirts, jumpsuits and denims. After spending some time in the city, you would be convinced to find out those stores from where they shop. Ask anyone and I am sure they won't hesitate to share the secret.
Though I was there with my family, it could be a great solo destination. For local commute, take a taxi, or just walk around a lot.
How to reach:
The nearest airport is about 125 kilometres away at Bagdogra.
The nearest railway station is 117 kilometres away at New Jalpaiguri, Siliguri.
There are several state transport buses plying from Bagdogra and Siliguri to Gangtok. Alternatively, you can hire private buses or taxis from both the places.
Sikkim Tourism department also runs helicopter services daily from Bagdogra to Gangtok which can be a bit expensive but nevertheless a unique way to start your holiday.

Have you been to Gangtok, or anywhere else in Sikkim? Please share your experience in comments.