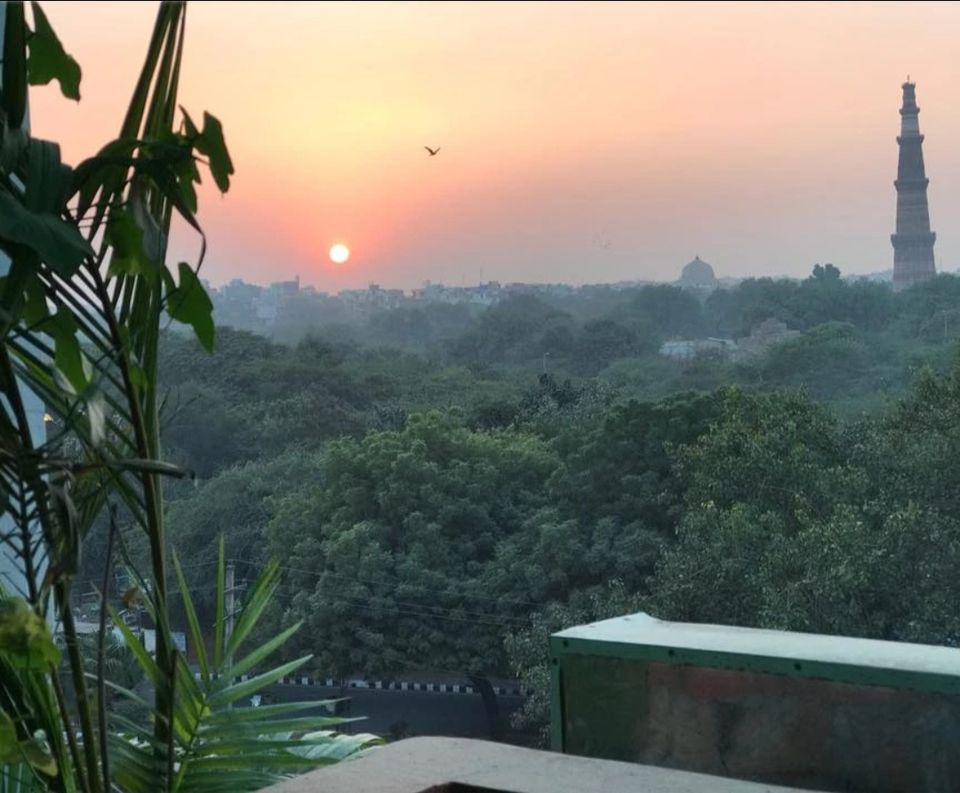 Overlooking the magnificent Qutub Minar is where you'll find this amazing place with its quirky name, Q Cafe. At first, it just looks like a normal building with a random rainbow board that says "Mykonos" but a pleasant surprise awaits you once you reach its entrance. All you have to do is take the elevator and reach the rooftop. It's a calm and beautiful cafe, situated in this chaotic city, the peace that this offers is incomparable. If this introduction isn't enough, then let us give you more reasons to check out Q Cafe right away!
1. A First Of It's Kind Concept
There are hundreds of cafes in Delhi but none of them is like Q Cafe. Although this place came into being in order to support the LGBTQAI community, you don't have to be of any particular sexual preference to be welcomed here and that's what makes this restaurant unique! As we discovered later, this cafe is part of the 'Mykonos Delhi' building, which is the largest and awesomest men spa in India.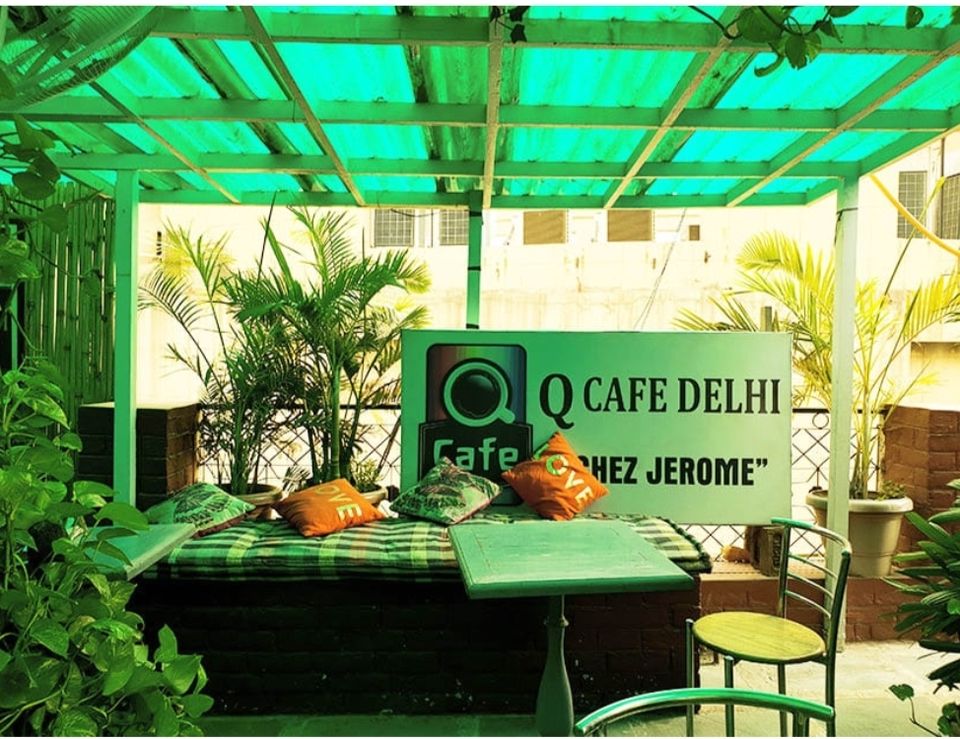 2. Free And Safe Space For Everyone
Started as an initiative to support the LGBTQAI community, this cafe is a safe space for anyone and everyone who hangs out here. Consider it a judgement-free zone where you'll be spared of the staring eyes of hundreds of people you might experience in your daily life. Since its inception this place has stuck to this core value and we recommend it as a private spot to chill at and maybe even meet some fun people!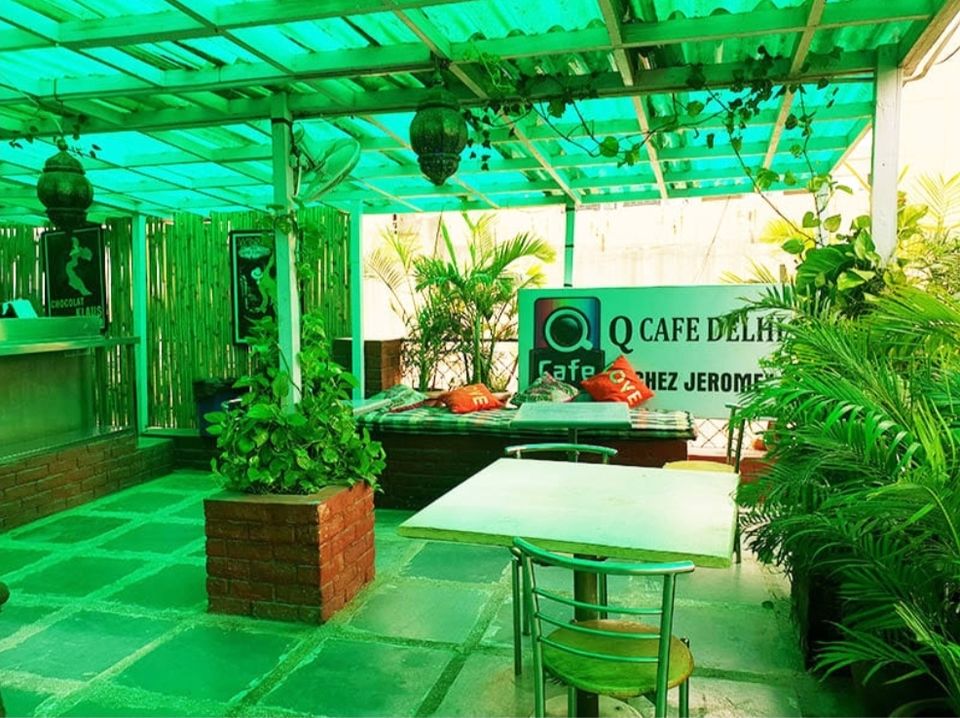 3. Fabulous Food And Amazing Drinks
Pizza is bae and the pizzas at this place are absolutely scrumptious, so don't think twice before ordering those up. Firstly, we have to appreciate the interesting varieties of food that they offer, making it a task for anyone to make a choice because you'll want to try them all. From their range of amazing beverages to the exotic 'Special of the day' menu which includes gratin, baguettes and lots more, you'll be spoilt for choice here. Coming to the food we tried, we went for the super refreshing Cucumber Lime Mocktail along with a customized thin crust pizza (yes, they customize too). It's safe to say that we loved both the things and got ourselves some Lemon Tart to go along. All in all amazing and totally bang for the buck food!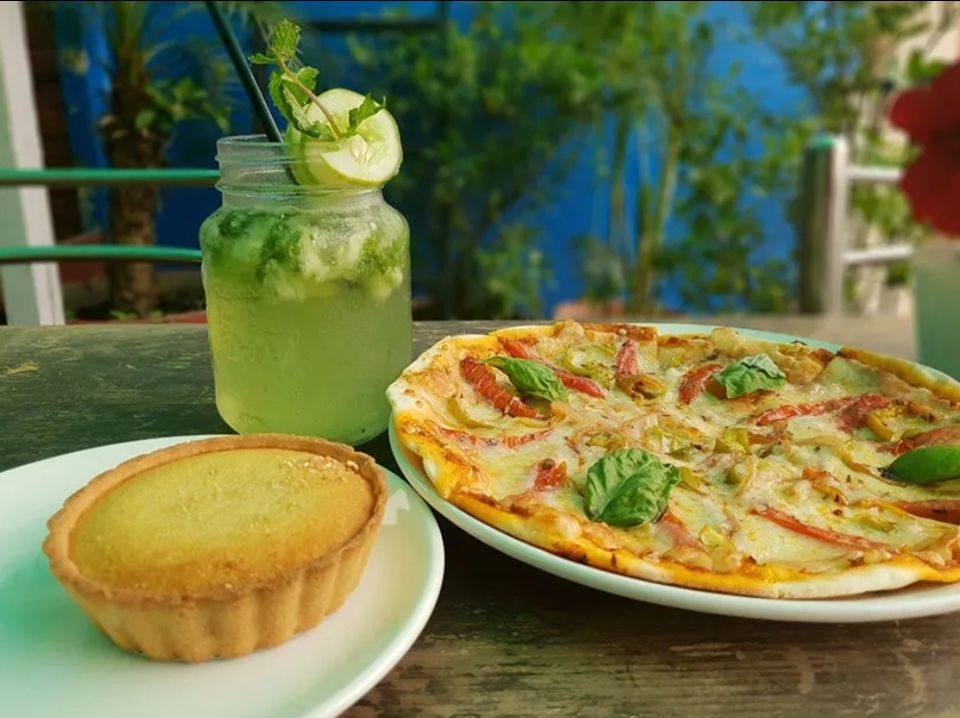 4. Cafe With A View
We all love amazing food but you know what's even better than that? Food with a splendid view, obviously. Did we tell you that Q Cafe gives you the direct view of the magnificent Qutub Minar? You'll love every bit of time that you spend here because of the beautiful and scenic vista of Delhi. As it's situated on a rooftop, the entire place is airy, open and hardly ever crowdy, so, you get an uninterrupted view of the glorious nature all around.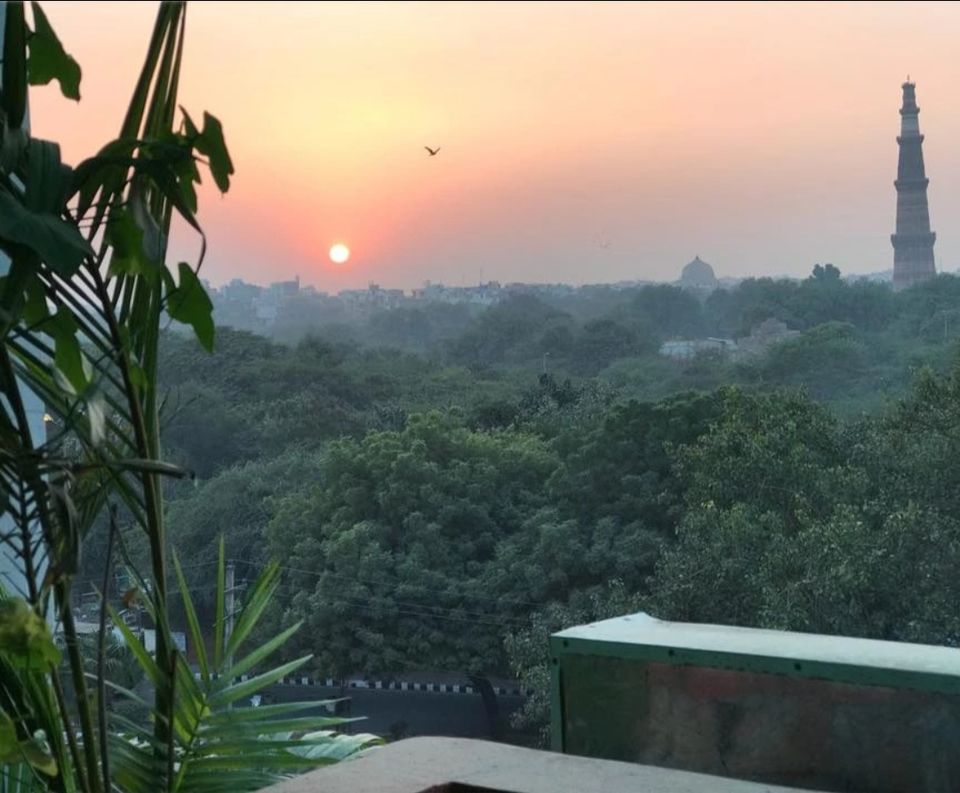 5. Wonderful And Hospitable Environment
You must've been to some cafes where everything was perfect but the staff. That won't be the case at this eatery because the staff here is absolutely delightful and polite. The co-owner and head chef Sambhav is extremely warm & welcoming and will make your entire experience here even more worthwhile. They'll customise your pizza and even help you get a nice group photo if you ask! What more could one ask for, right?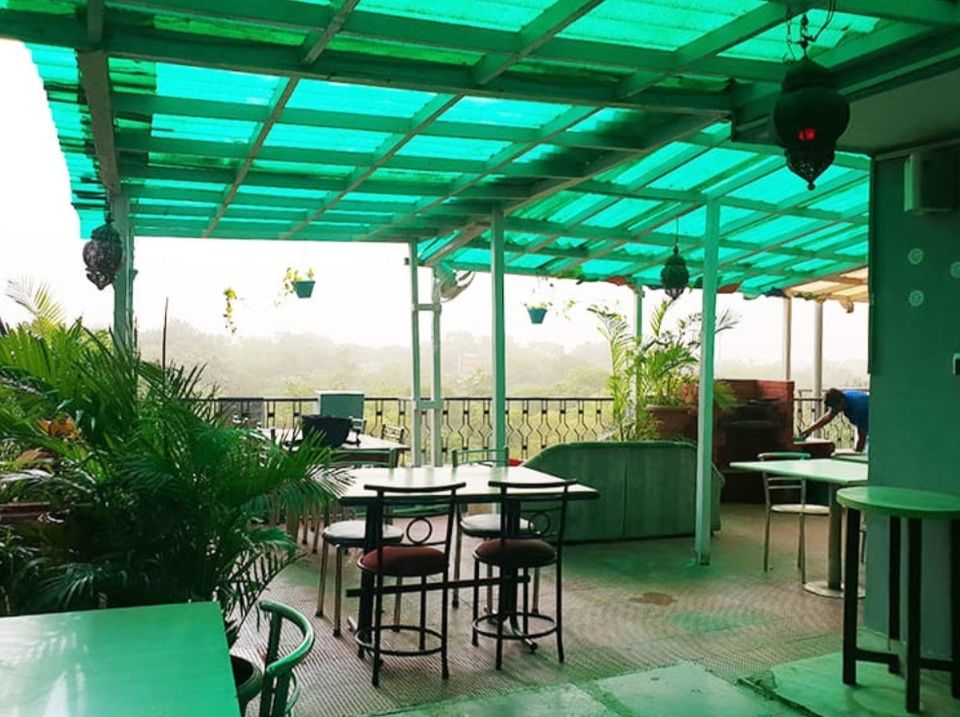 From the food to the ambience, we give a big thumbs up to Q Cafe for being so awesome in every way and creating a welcoming environment for everyone!
P.s. it's located on top of Mykonos Spa near Qutub Minar.
Where | Q Cafe - 4th Floor, 344/3, Lado Sarai, Near Crescent Mall
Meal For Two | Rs 1,000
Call Them | +91 704 227 0017
Timings | 4 - 11:30 PM