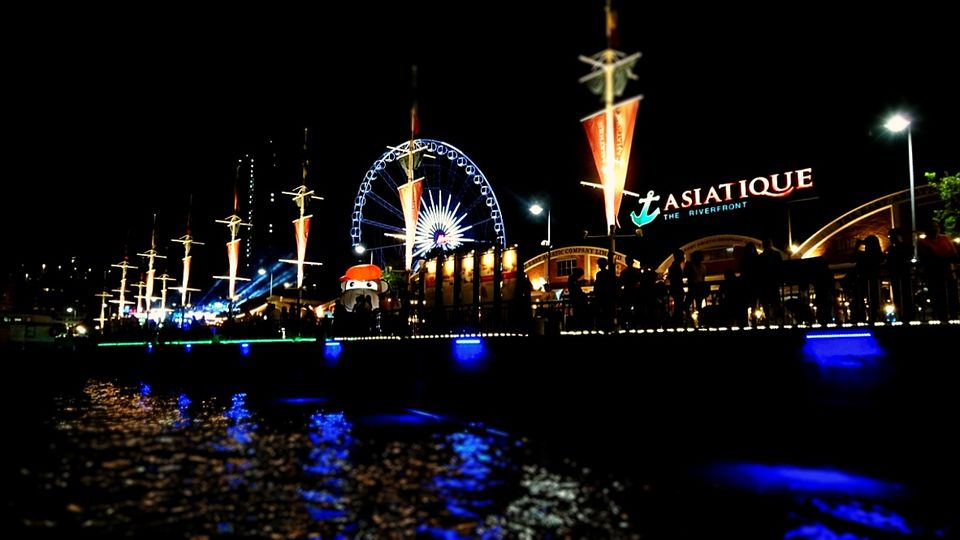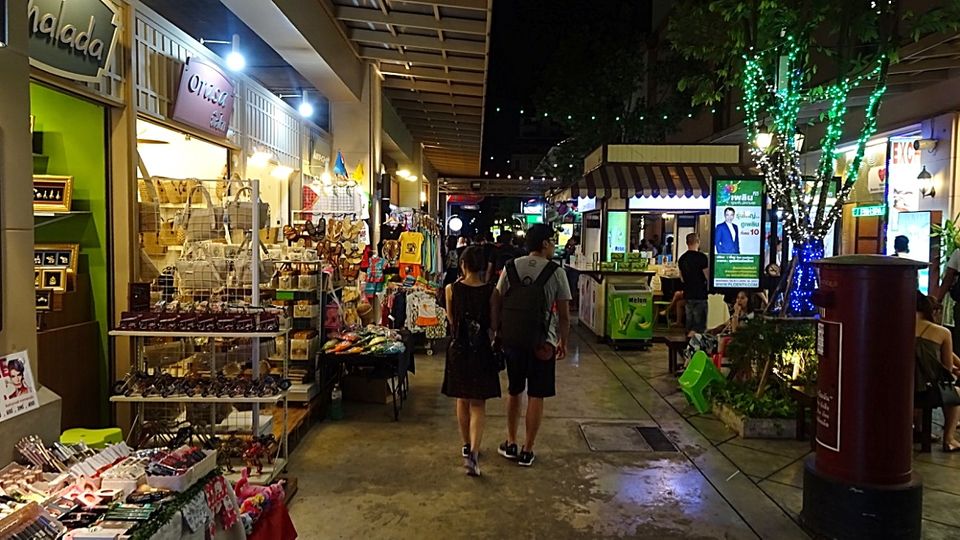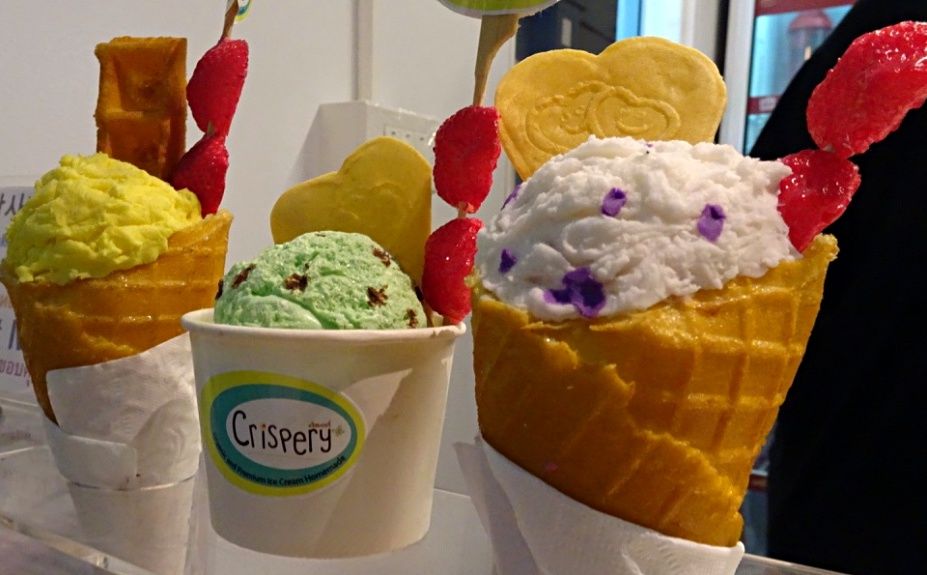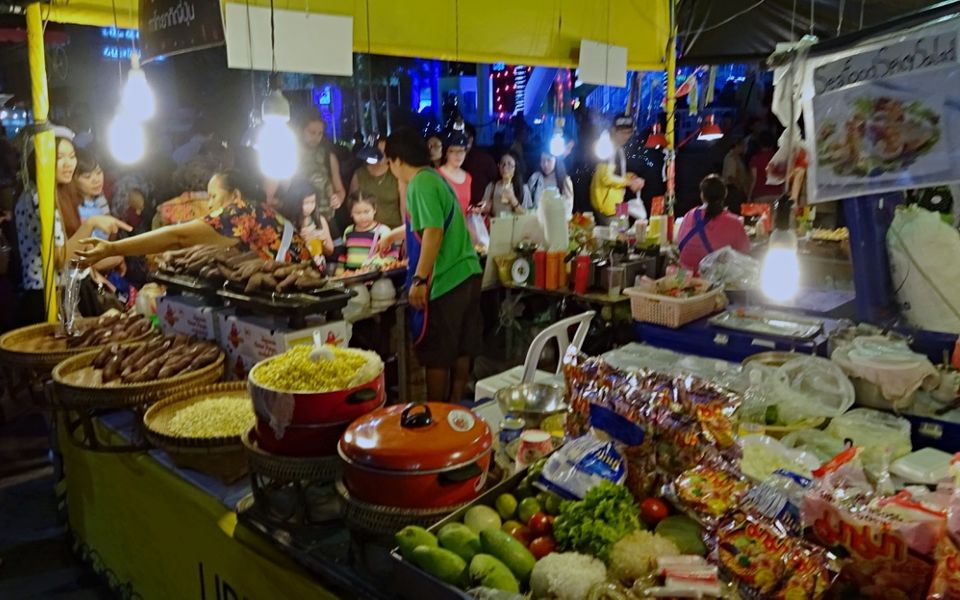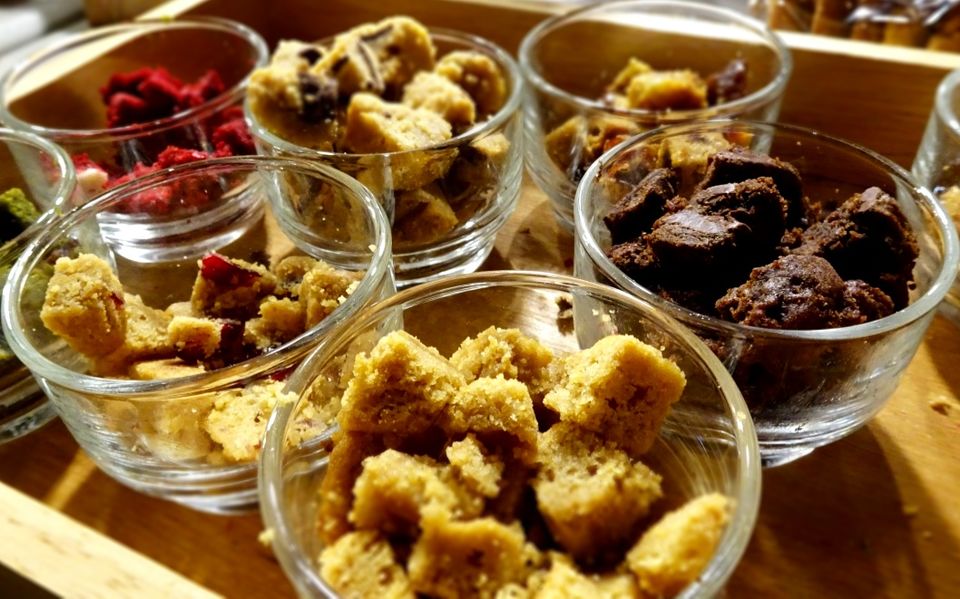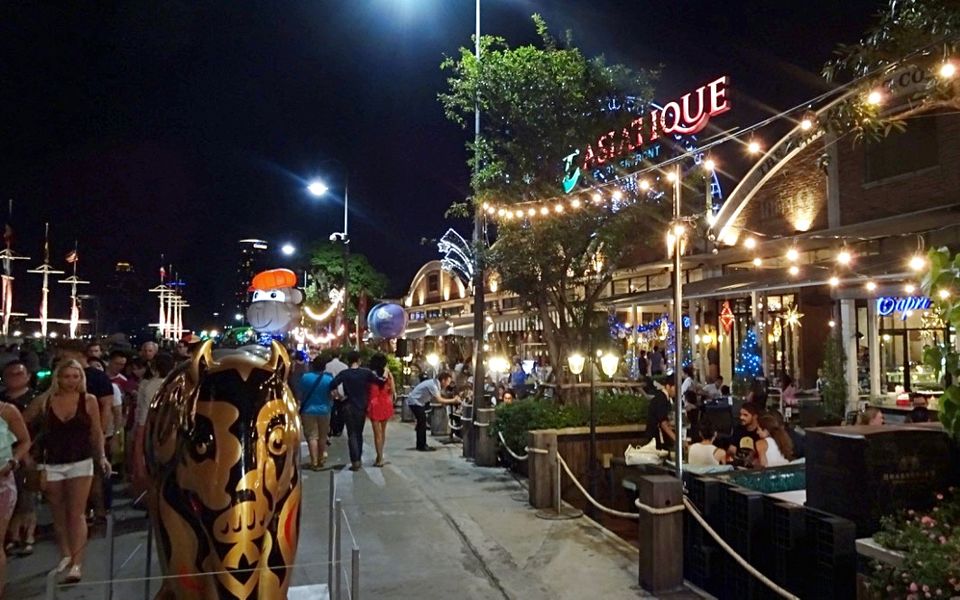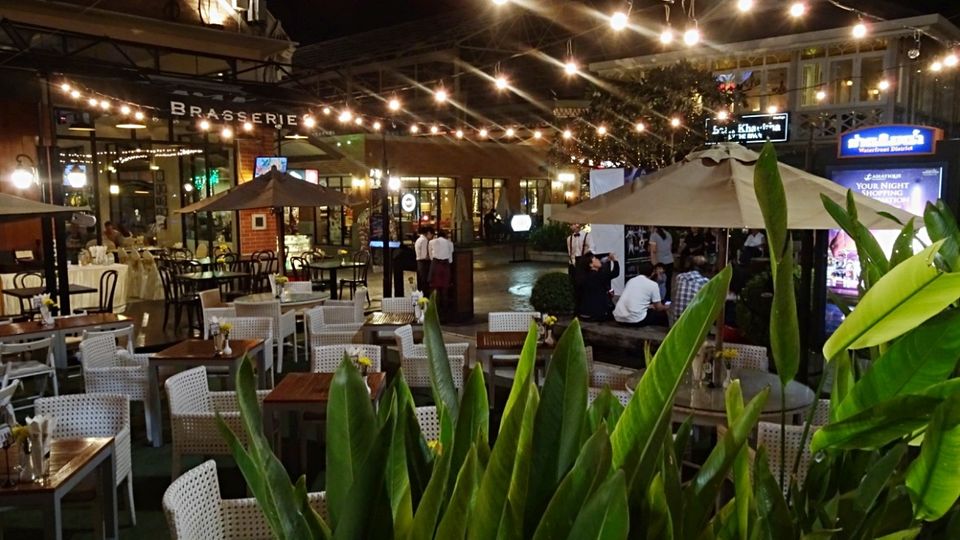 1. Enjoy a Ferry Ride
Ferry ride along the Chao Phraya River is the best way to travel around the old city. It takes you along China market, Riverwalk, Wat Arun, Grand Palace, Asiatique river front and many more. Most of these piers have Riverview cafes, walkway, souvenir shops and of course mouthwatering sea food. Amid all these destinations, I made a difficult decision and choose to spend the evening at Asiatique river front.
Embellished with fairy lights, Chinese lantern and neon lights running across the deck, the place looks like a grand theatre stage from far. You just cannot keep your cameras in your pocket and miss this picturesque view from the ferry ride.
2. Take a Walk Together
Be it with your girl gang or someone special, take your time and walk around the riverfront. It offers an array of entertainment options ranging from street shopping, live music, stage performances, city view from the giant wheel, community games and of course the very famous cabaret shows at Calypso cabaret.
3. Romantic Dinner
If you are a foodie or on a date, skip the sightseeing and pick a dinning of your choice. The deck has beautifully lit river view restaurants with classic jazz and local music, perfect escape from the hustle and bustle of the city. For the taste lovers there is Italian, Mexican, Chinese, Japanese, Thai and Indian food in the plaza area with some quirky live band and local puppet shows.
4. Desserts and Drinks
Although famous as an open air shopping mall in Bangkok, the place has a lot more to it. Going back to the history, it is built on the land that was a warehouses for a Danish company functional during World War II. So basically you can grab a beer at the old sawmill or shop some souvenir at the World War II bomb shelter. Quirky right?
If beer is not enough to satisfy the explorer in you, indulge in some home made bakery products and desserts as they are a complete delight. Needless to say, alluring chocolate aroma shall guide you to the stalls. My favorite pick would be the bakery stall just at the hallway entrance and crepe ice-creams.
5. Just Be in the Moment
In the end, before hopping on to your ferries, spend a little lone time on the deck -feeling the cool breeze and beholding the twinkling light of the far seen skyline as the city awaits you with more surprises
My Tips:
Take a sky train to Thaksin station. You can pick a free ferry with orange flag to the destination or a regular paid ferry for 20 Baht per person-one side
Do not hesitate to bargain. Go all out.
Preferably reach before 5:30 to enjoy the sunset and nightlife.