#TripotoTakeMeToHimalayas
Well Goa is the place where every Indian wants to go at least once in his life. Although there is no such specific season to visit Goa still what my personal experience says, monsoon is the best time to visit Goa. Planning a trip to Goa in monsoon? You'll absolutely love it! here are some compelling reasons as to why monsoon is the best time to visit Goa:-
Less crowded- Well when we see pictures of beaches online we expect, it would be same as the picture if we visit there but its not like that you know. You will see huge rush on beaches while being in Goa. but in monsoon, people less often choose this season to visit there. That makes it the best time to visit Goa. What i saw there was, little rush, calm beaches only waves and you staring at each other.  Try all Crazy things here no one will watch you.
Lovely Weather- When you visit any beach place in other season like summers or winters, either you will feel too cold or too hot out there but when its monsoon it becomes lovely weather to roam around. Not so hot and not so cold. That is a major reason for monsoon being the best time to visit Goa. You can enjoy your dip in the ocean and feel super fresh all time.
Lush Greenery- Goa colors itself in green all over in monsoon. Lush green paddy fields, all kind of flora and fauna makes it a green paradise which you don't want to miss anyway. There are several wild life sanctuaries, spice plantations and much more which may lead you to be obsessed with green color. You can see the 50 shades of green here in monsoon. The iconic Dudhsagar waterfall in its mightiest form is a pure bliss in the monsoon. If you want to enjoy the glorious nature in full bloom, the best time to visit Goa would be during monsoon.
Travel cheap- Most budget travellers believe monsoon is the best time to visit Goa! You can check my earlier post how i managed to book my flight tickets in July at 6700 rs all inclusive for round trip from Delhi. Flight rates are at the cheapest in the monsoon. While Other stuffs are also discounted in this season. Like you book hotels online you can grab 50 % discount or more for this season. There are several clubs who offer great services in off season. Scooter Rent starts from 200 rs per day. Food, shelter and transportation everything goes in your budget when you make your trip to Goa in Monsoon. This is the best time to visit Goa if you don't want to spend a lot of money.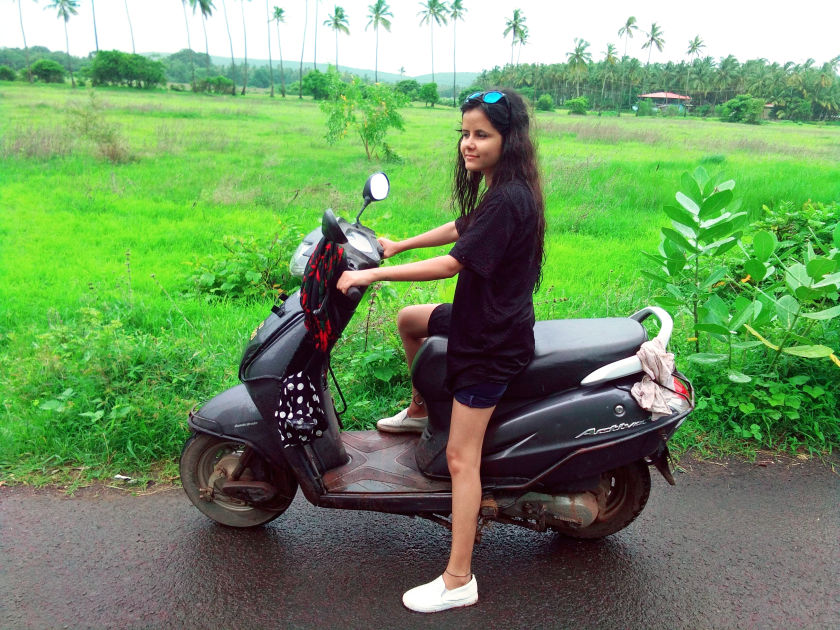 Vibrant Festivals- This is the season when the state comes alive with a plethora of vibrant festivals that celebrate rain in all its glory. This exuberant revelry is sure to convince you that monsoon may just be the best time to visit Goa! Sao Joao Festival, Sangodd Festival, Ponsachem Fest and many others fests make it more colorful in Monsoon. Hence, this is the best to visit Goa to immerse yourself in the culture, heritage and traditions of the locals.
All the lover of rains must visit Goa in monsoon to see how the little drops from the sky illuminates the place and makes it unbelievably pristine and romantic. It comes alive in a lush green tropical vibe and everything feels fresh, wet and clean. Natural beauty is at its peak when you plan a trip during monsoon, the best time to visit Goa. 
Some people may disagree but I believe that for nature lovers, the right time to visit Goa is during monsoon. Do you need more reasons to understand why monsoon is the best time to visit Goa?? May be not. what are your thoughts on this?? Which is the best season to visit Goa, India according to you? Do comment. You can ask any kind of query related to this topic in comments. Have a good day. Love.

hiii I'm from New Delhi, India. Currently having a startup. dreaming lots of things, working on them and hoping they will be fulfilled someday. Need your support and good wishes.. Love..