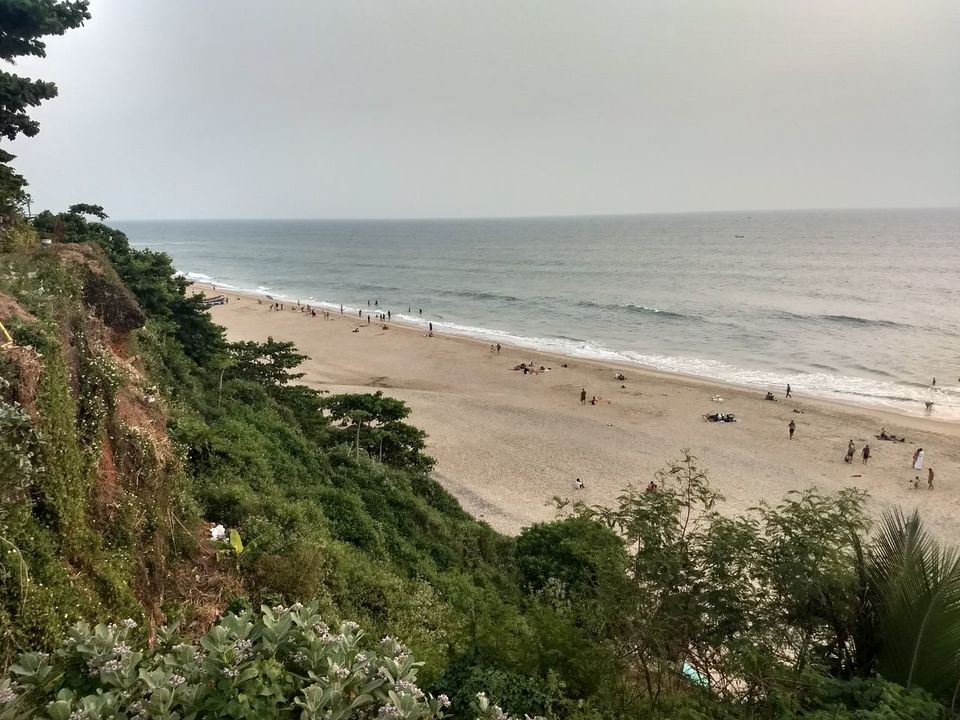 Being a native of Delhi I just had the opportunity this past year of spending close to a month in the south of India, exactly 28 days to be precise. I mainly traveled in Kerala and Karnataka, two of the most picturesque states in the area. I flew into Bangalore in late December and that was the start of my south indian adventure. I traveled across Kerala through Calicut, Wayanad, Mahe, Kochi, Varakala and Trivandrum and then came back to Bangalore, because I was then headed to Hampi and Gokarna. I write this because I'd like to urge everyone who hasb't been here to go out of their comfort zone and really experience a new part of our beautiful country for the first time.
Reasons why you must go to south india NOW:
1) The food – The food was one the best parts of my travel. I'm a huge lover of coastal food and seafood and these places catered to my every whim and fancy. With all the furore about beef in the north(thanks yogi), the south seemed untouched by this asinine dictat of the 'beef ban' and it was business as usual down there. Beef fry with Malabar parantha, a signature dish, was available at every little roadside eatery and each one was better than the next. Prawn curry, chicken fry, idlis and dosas with aloo and sambar, all of this was my everyday staple; a veritable feast of kings awaited us at a homestay in mahe with mussels and crabs prepared fresh from the evening catch. If you're a foodie and you haven't eaten authentic south indian and coastal food, book your tickets now!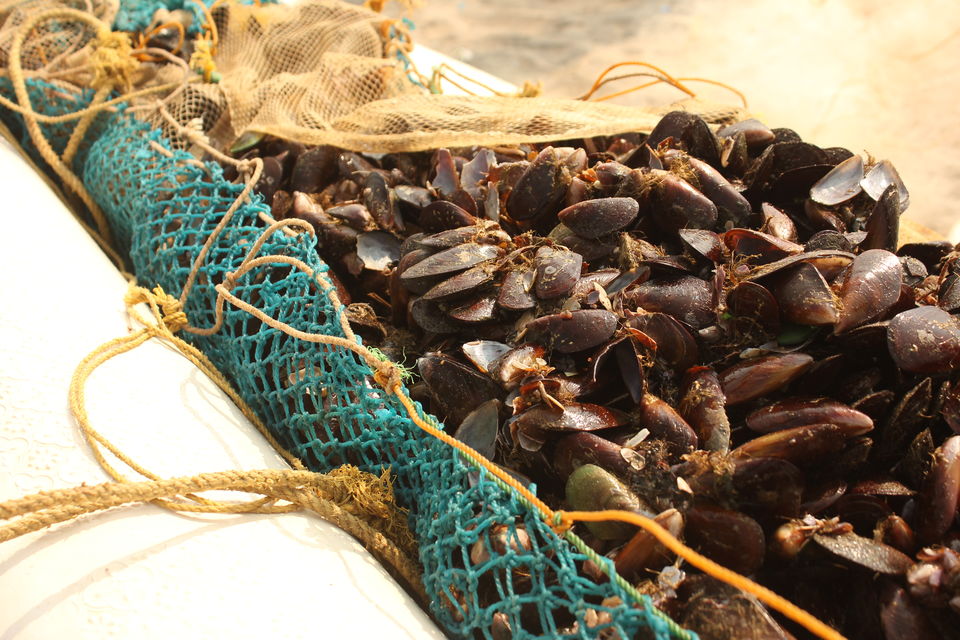 2) The people – Being from Delhi and most having traveled in the north, I found the people during my travels to be very friendly and helpful. I usually got the feeling that they were only trying to enhance my experience and rarely did I feel uncomfortable during my interactions with anyone. My most interesting experience was in kochi during New Year's eve. Kochi has this long tradition of burning a huge Santa like figure called Paponji due to their time as a Spanish colony on New year's eve. The place was a madhouse with close to a few thousand people in the area to watch the spectacle. Everyone was drunk and dancing but you didn't feel worried or out of place; you just watched and smiled.
I did get screamed at by an old lady once because I used her makeshift dustbin. She glared at me, promptly picked up my ice cream wrapper and threw it on the street. Oh well, you can't have everything.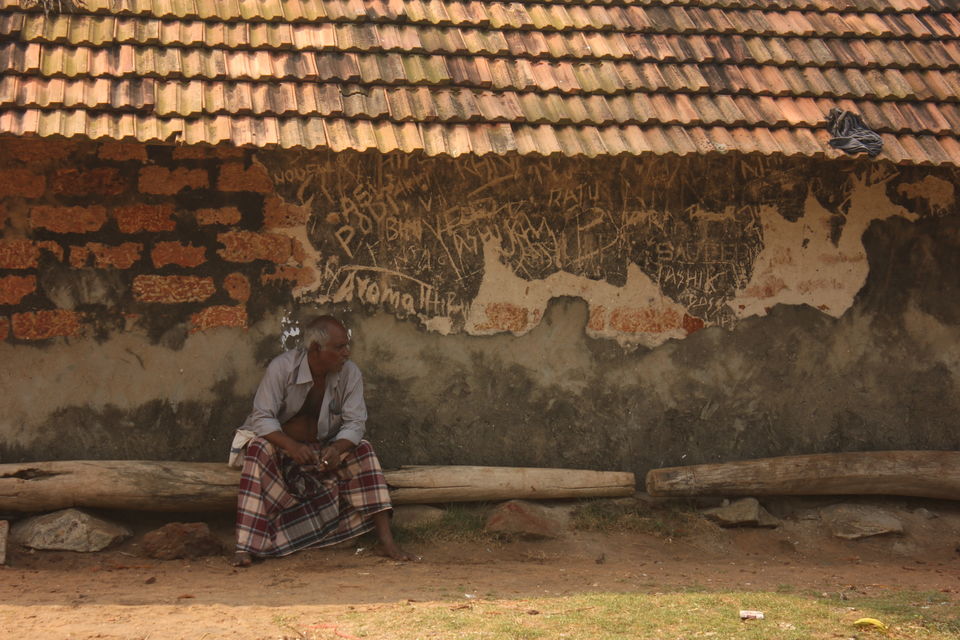 3) The language barrier – When I traveled down south, I felt like a tourist. I got the feeling that I was exploring this pristine paradise far far away from home. In places like Bangalore one could get by with Hindi, but in some non-touristy places like Wayand and Mahe, Hindi was as good as Greek to the locals. I remember an interesting day long auto ride we had in Wayand. Our auto driver Ramesh spoke absolutely no Hindi or English but we spent 6 hours together and got to know a lot about him and his life even though he would speak in Malayalam and we would respond in a combination of hindi, English and charades and it was a wonderfully bizarre experience that I'll never forget.
4) The history – Two places entirely steeped in history that I visited were Kochi and Hampi. Kochi being a port city was a very important trade city and changed hands from the portugese to the dutch and eventually ended up with the British East India company. The city still has a lovely colonial feel to it with a lot of museums and forts; jew town is a famous area in the city with Asia's oldest synagogue. The Chinese fishing nets are a big draw as they stand out due to their strange appearance and mechanisms. Hampi is an ancient village that has been declared a UNESCO world heritage site due to it's roots stretching all the way back to the 14th century. The place lies in ruins now, but the structures are still intact and it is fascinating to see how life was lived all those thousands of years ago.
5) The beaches – Kerala is the home of beaches. I have had the most breathtaking experiences in this little state of ethereal beauty. The view from the North Cliff is Varkala is forever etched into my memory. I arrived there late in the evening, just in time for sunset and I was taken aback by the sheer depth of the coastline. The massive cliffs I was perched on made me feel like a king, gazing down at his subjects; the amber sun was reflecting off the blue water, the people on the beach were rapt in their attention to the setting sun. Gokarna was my next beach destination and it too was a little gem. A much more peaceful version of Goa in some ways, though very different. The beaches were smaller and calmer, there were less people, and even less loud music. We swam, ate and drank till our hearts content.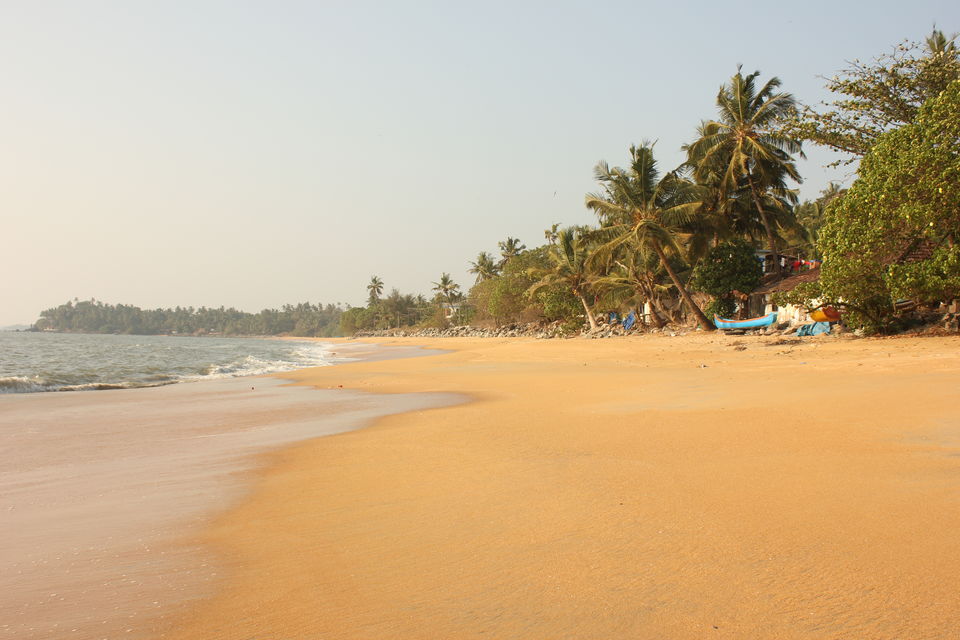 I can't wait to go back to the south and see more of india 'down under'. What's your favourite destination in south india? Where should I go next? Tell me in the comments below!
Note: All images have been taken by me. I write only about experiences I have personally had so please feel free to ask me any questions about my trip :)
Please follow my facebook page