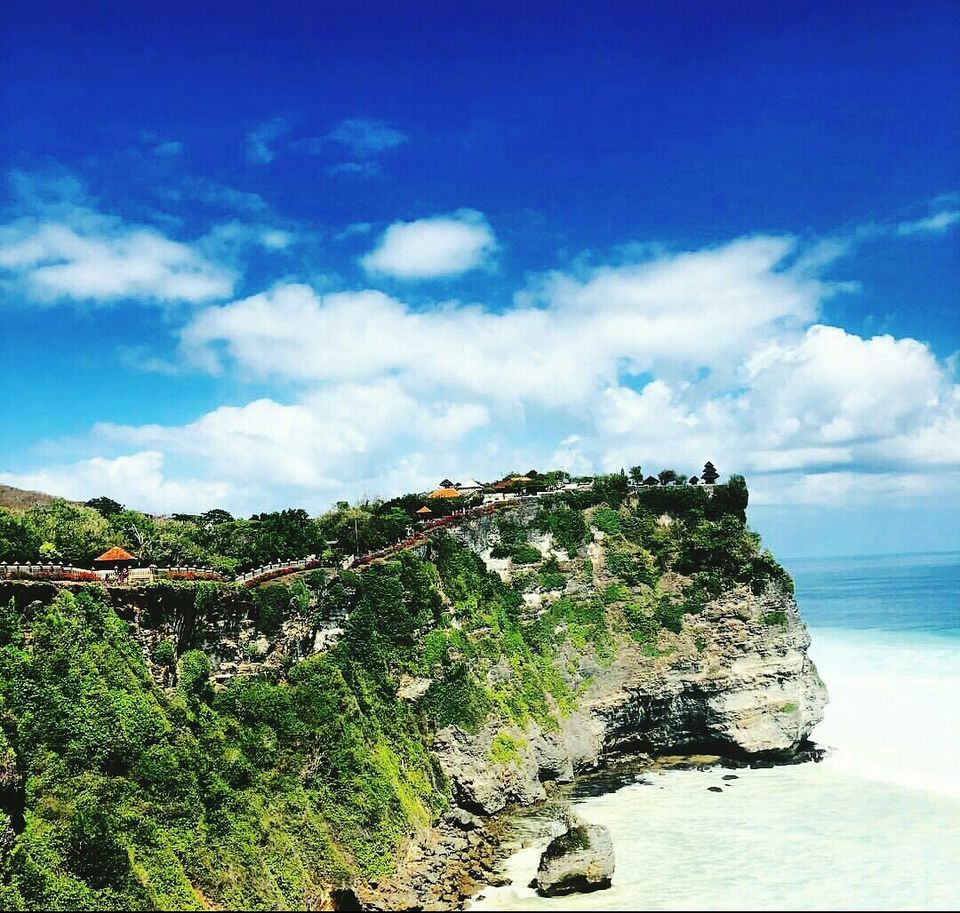 1. Uluwatu Temple and Cliff.
Located at the southern point of Bukit Peninsula, Pura Luhur Uluwatu or  Uluwatu Temple is a famous ancient sea temple built on the tip of a cliff, 90 metres above the Indian Ocean.
Entrance Fees
Visitors are required to pay an entrance fee in order to enter the area. I don't remember the price as it was already included in our holiday package. Uluwuta opens daily from 9.00 am to 6.00 pm for visitors. For worship purposes, it is open for 24 hours daily.
We paid the entrance fee and were given sarongs to wear. After putting on the sarongs, we walked down a stepped pathway and explored it's beauty.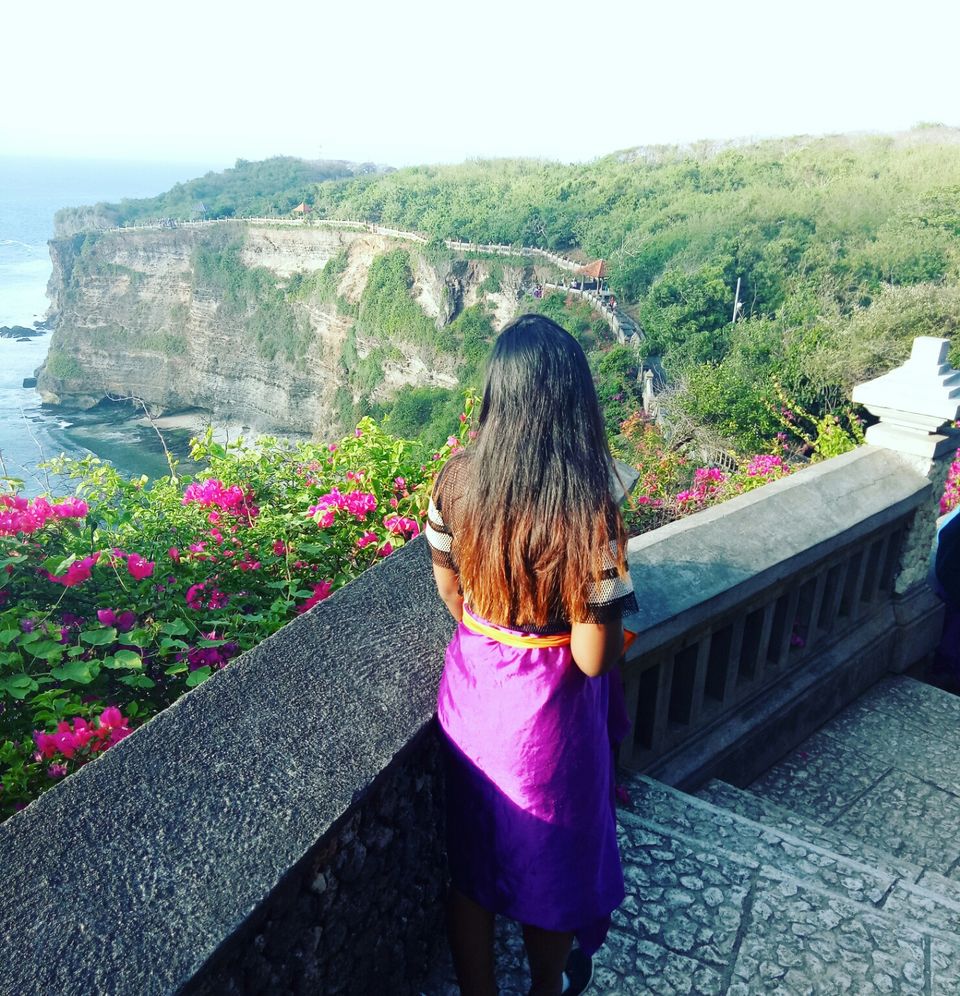 In Balinese language "Ulu" means "top" or "tip" and "Watu" means "rock" Uluwatu refers to the temple built on the tip of a rock.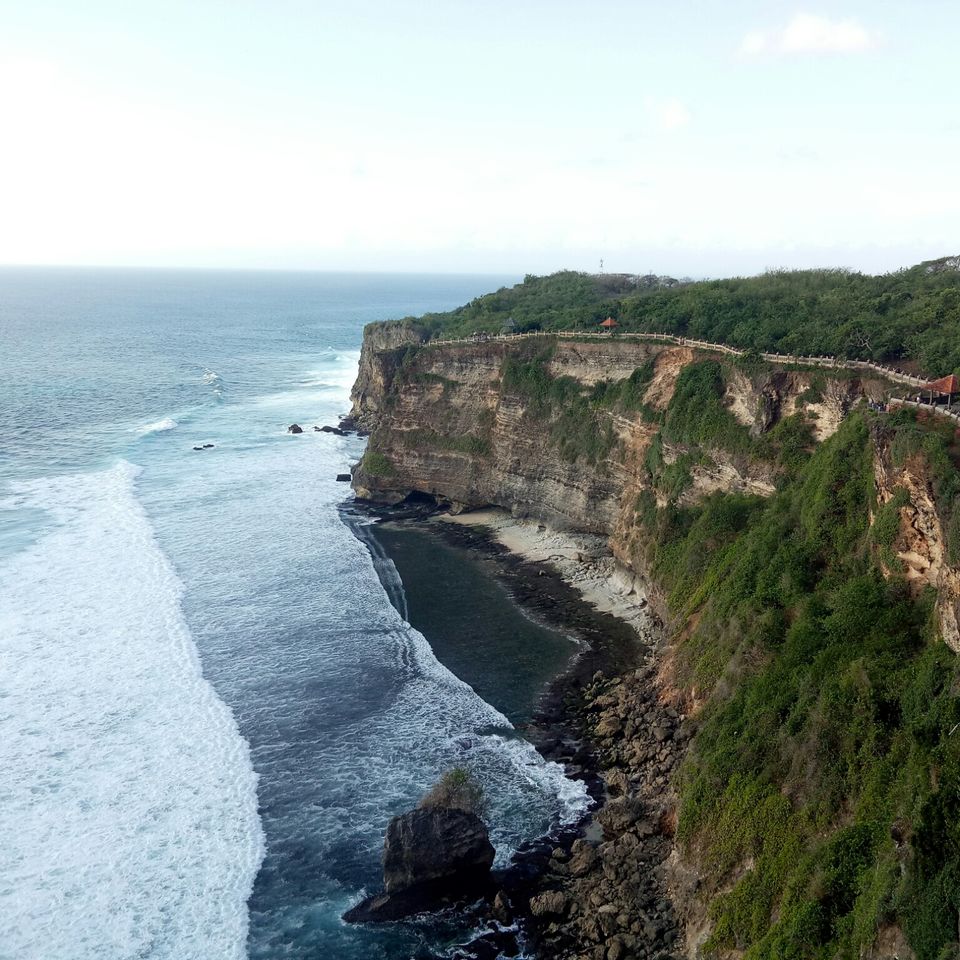 2. Sekumpul Waterfalls
By far the most impressive waterfall we came across in Bali. Dislocated from all other tourist attractions, this waterfall is a real gem! Few tourists come here because of the location and the 40-min hike down to it. At the foot of the waterfall, you will experience
a fresh shower and its beauty. Definitely a MUST DO in Bali.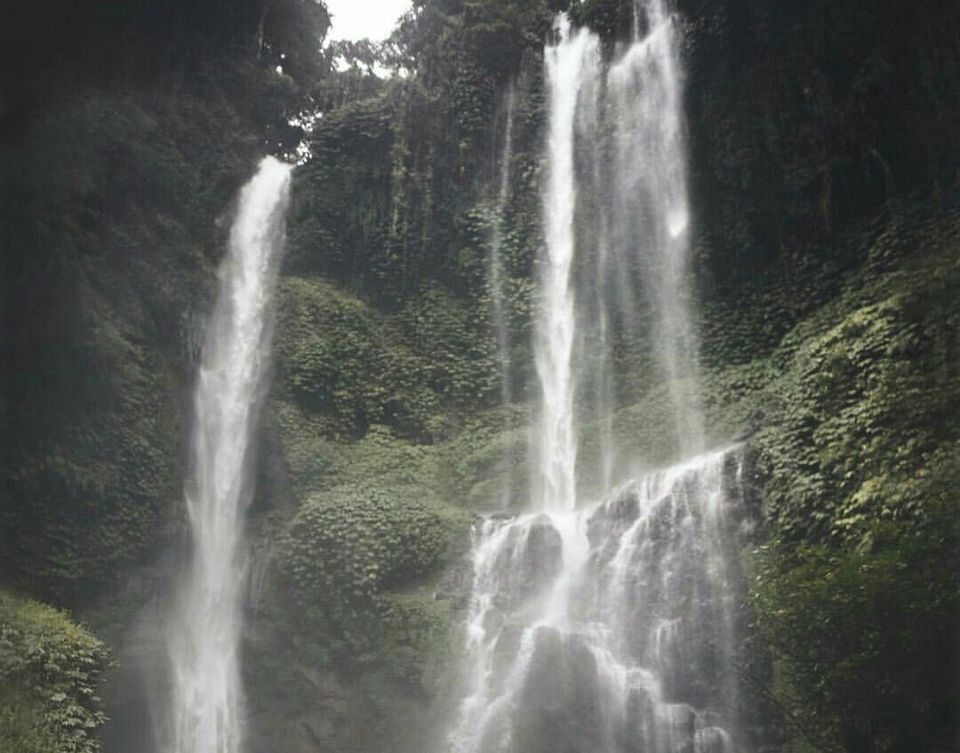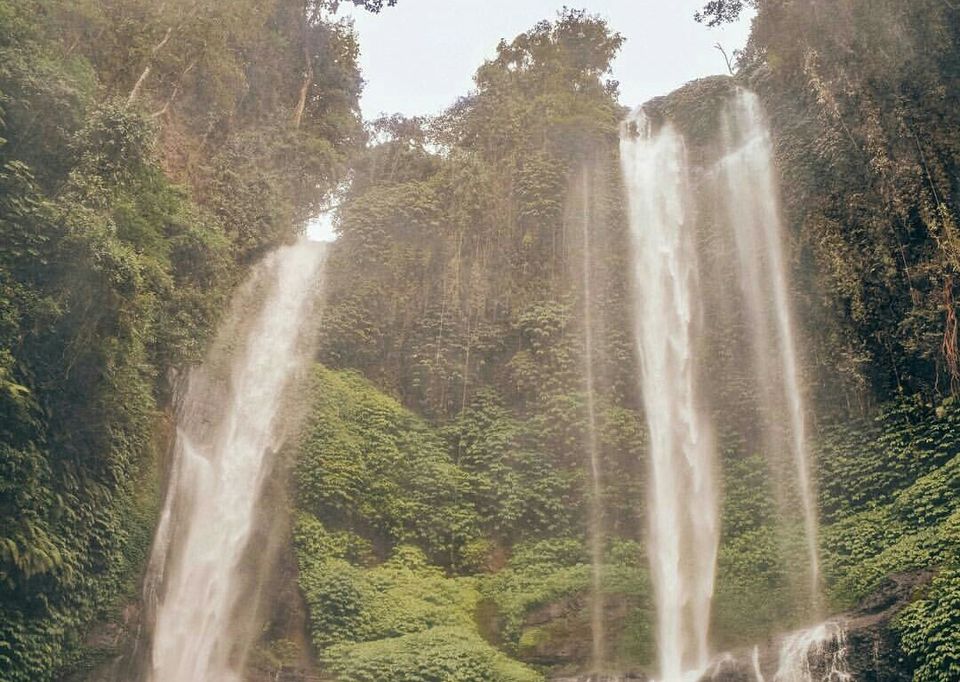 3.  Turtle island.
It is one of the small islands located at the northern side of Tanjung Benoa . as the name suggests it serves as a turtle breeding area, with other animals as well for tourists to visit and snap photos.
We traveled to this island in a glass bottom boat, it took us about 25 minutes.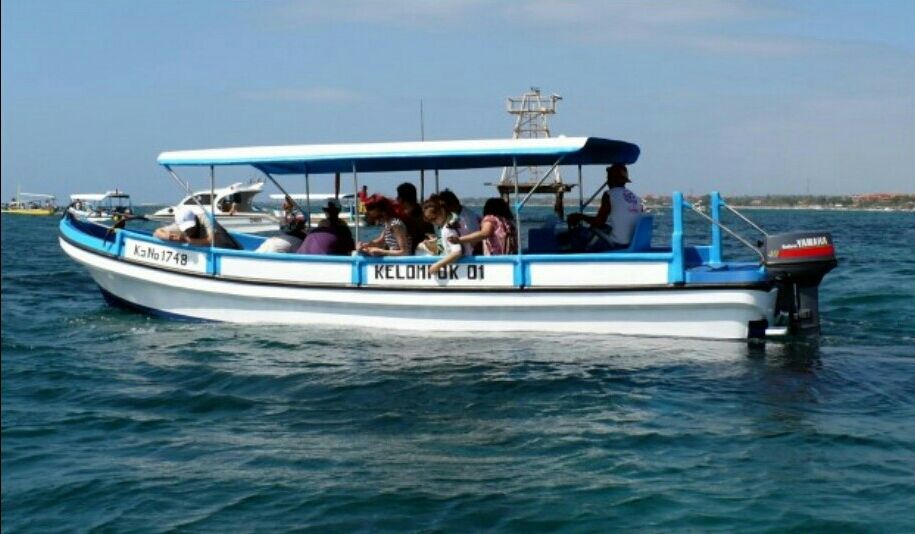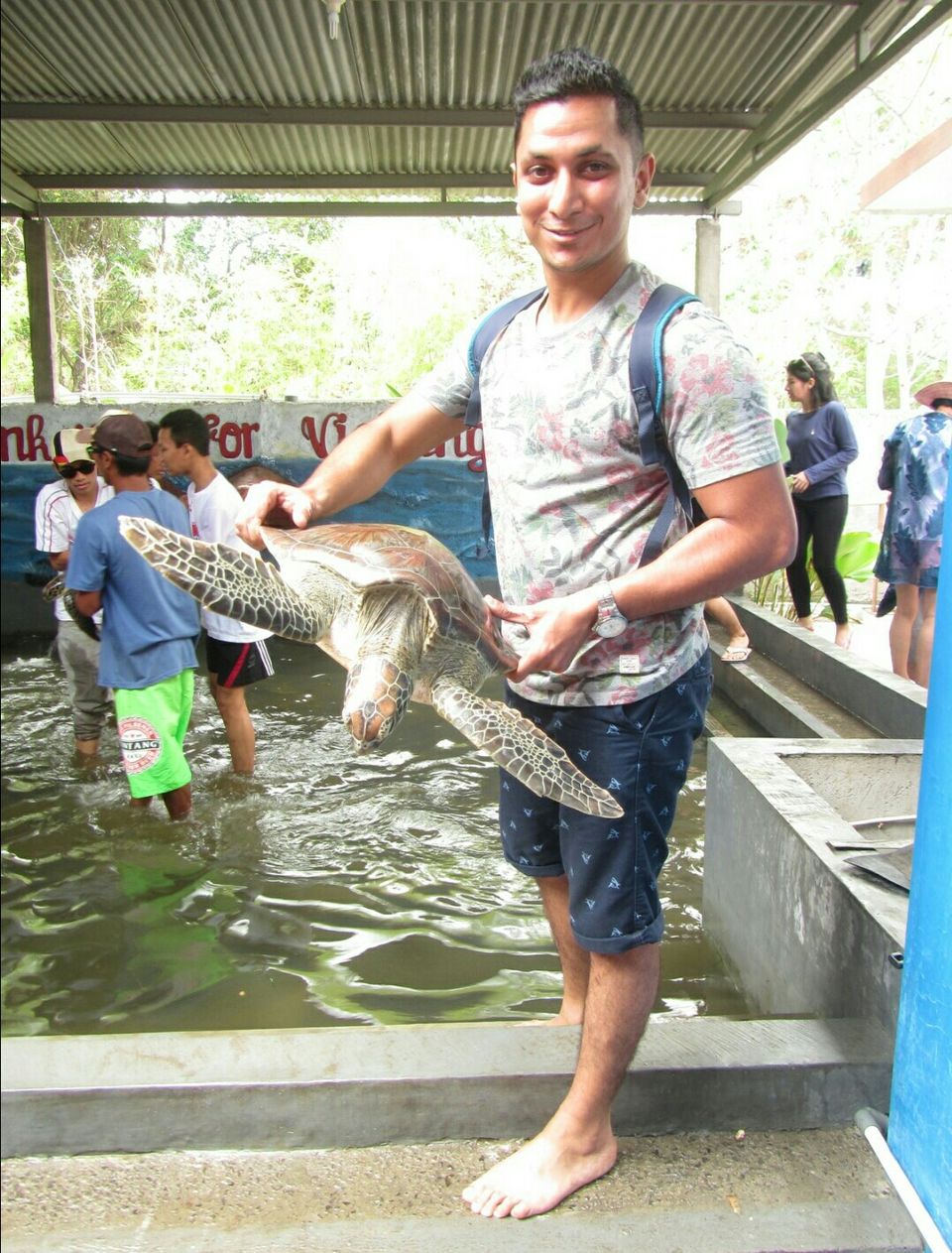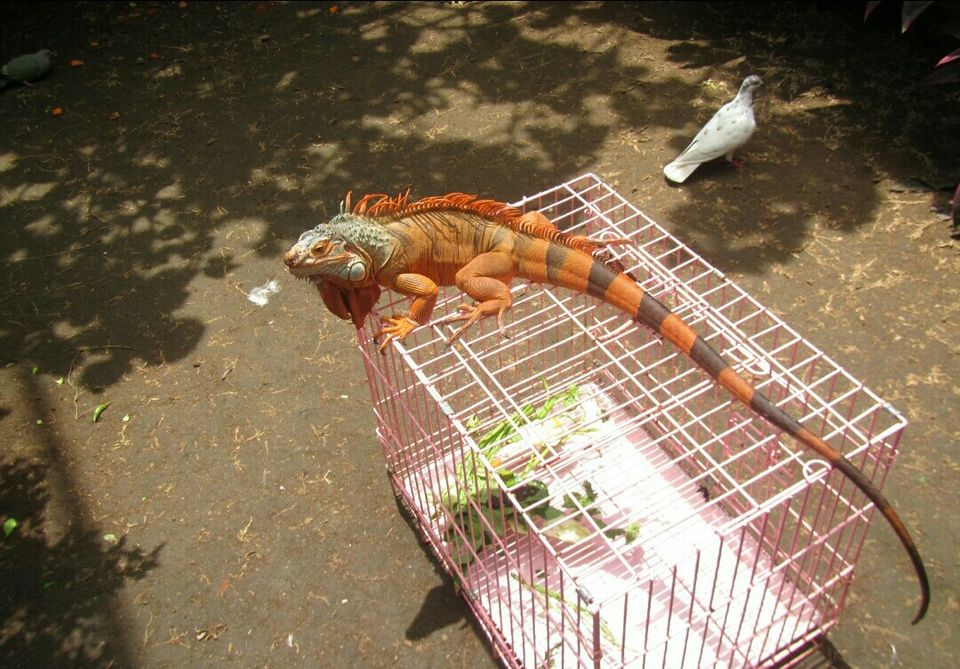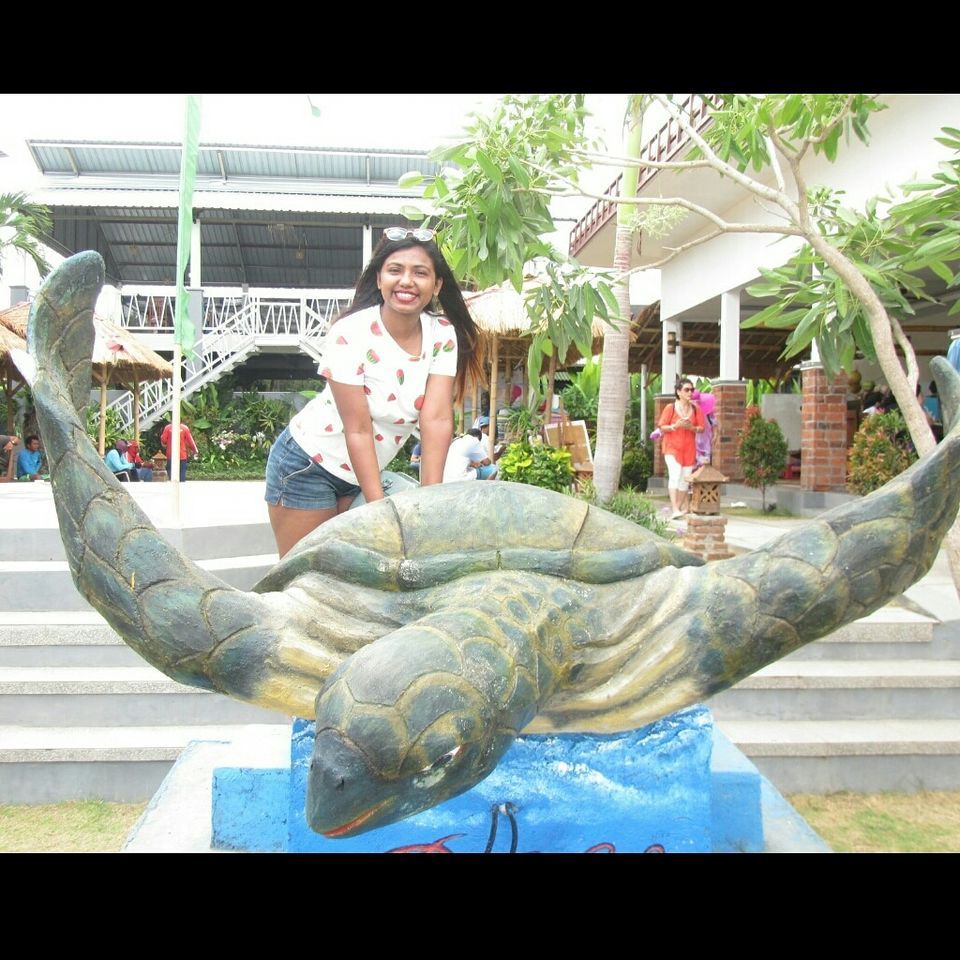 There are many vendors offering different watersports packages. I don't remember the vendor we approached, but our package included parasailing, jet ski, banana boat, and sea walker.
We enjoyed all the water sports  especially accelerating to maximum speed. But, you have to be careful as it's tricky to keep your eyes open while the wind's brushing against your face, and droplets of water are getting into your eyes.
The highlight for me was definitely the flying kites and the sea walk. It was my very first experience at both the sports.
If you want to try a game that produces adrenaline, then you should try Bali Flying Fish. The boat that resembles a fish this is a merger of three banana boats. On the front transverse link rubber connecting each banana boat. The wing on the right and left so that its shape resembles a fish fin. Then a speedboat will pull the fly fish boat. With a high-speed downwind and you will be taken from the beach toward the ocean. The flying fish boat will sail with a height of fewer than 2 meters from the seawater. Usually, depends on the wind speed, so it seems like a kite flying in the air.
The sea walk includes using a unique sea walker helmet design which doesn't require a dive tank. This soft dive system kind of reminded me of the helmets used by astronauts. A heavy belt will be tied around your waist, to ensure there's enough weight pulling you downwards to the sea bed.
Approximate cost : 1000000 Rupiah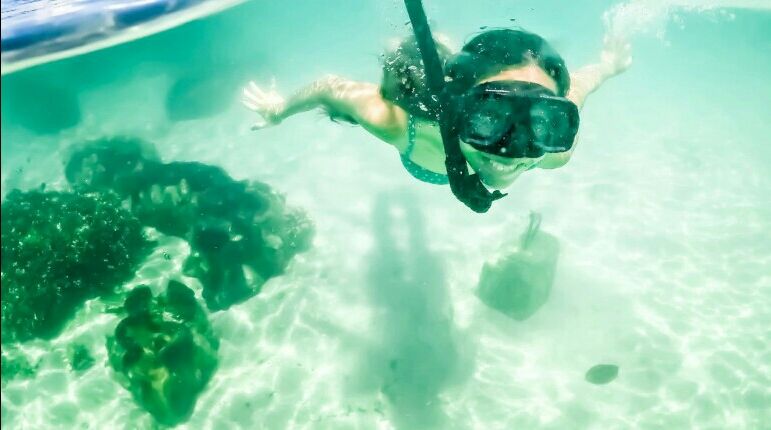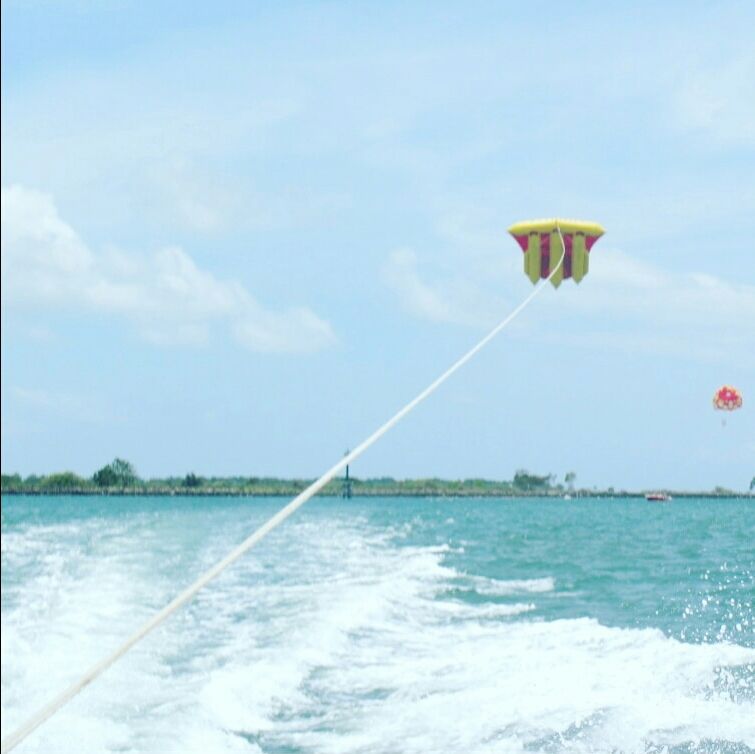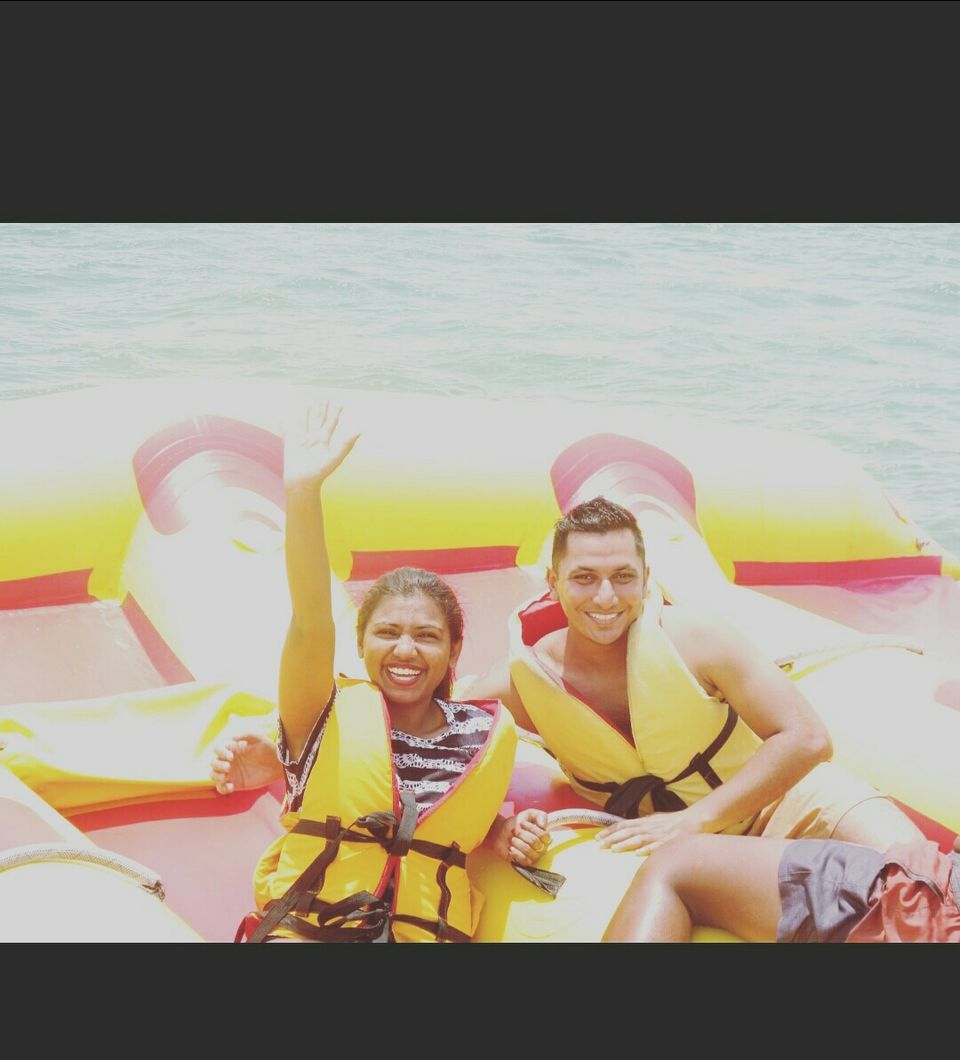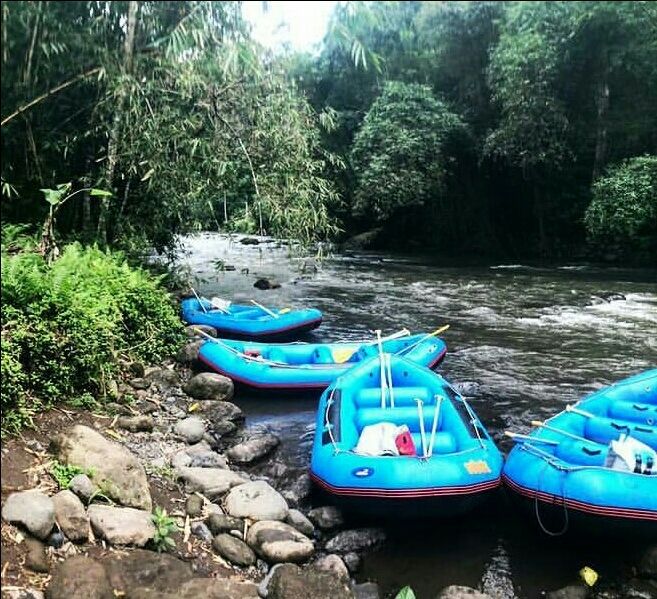 Splashing wars, low-hanging bridges, and a multitude of breathtaking waterfalls are just a few of the highlights from the fun filled day of white water rafting in Ubud, Bali.
We had to walk through beautiful farms and plantations and steep steps before  we actually made it  to the starting point of the river  rafting , Once  we were the bottom, we were given a quick safety talk before we hopped in the rafts.
We went from quietly being in awe of our beautiful surroundings to laughing about being thrashed about as the guide called out "boom boom". Our guide was quite funny and kept scaring us jokingly with leaves and branches that came our way.
There was a waterfall with a 10-foot drop that we would be rafting down. As we approached the drop, my stomach began to feel scared and anxious. How was it going to be ? Even as the question crossed my mind it was too late to do anything but let out a little scream as our boat slowly tipped over the edge.
Shortly after the drop, we got off the rafts and were greeted with another steep set of stairs. Many of the tourists struggled up while guides and other locals working for the company easily climbed up, carrying rafts and supplies.
Approximate cost : 600000 Rupiah