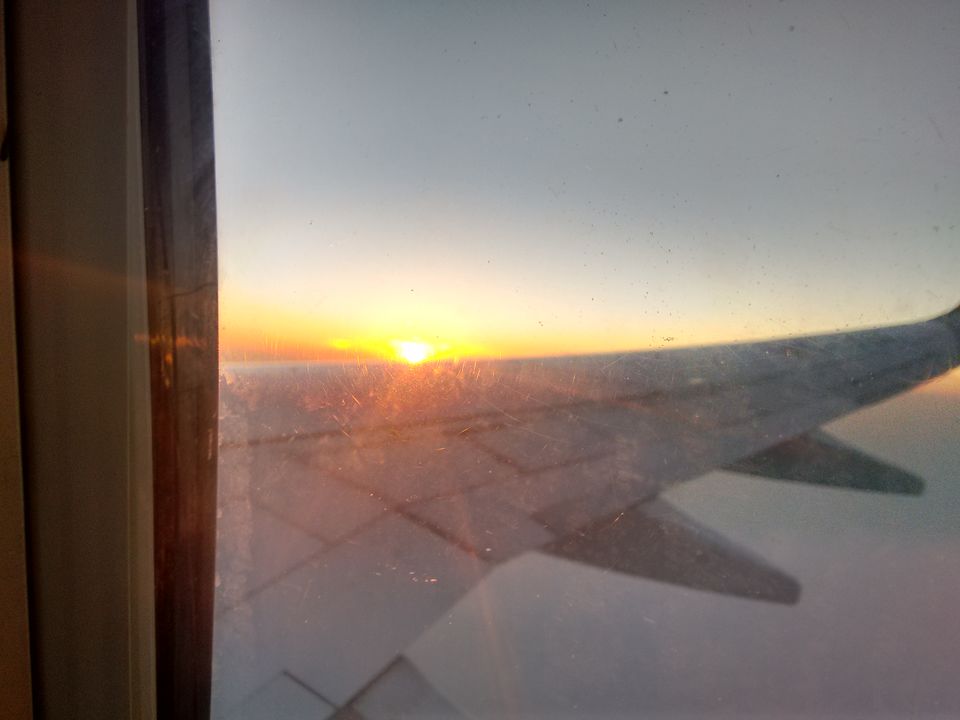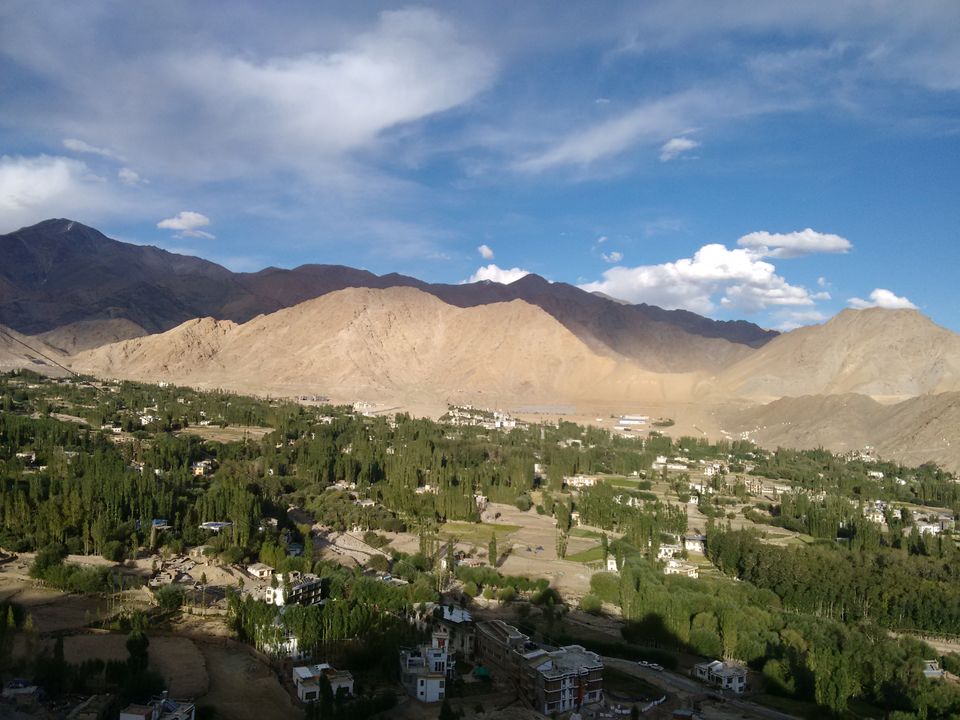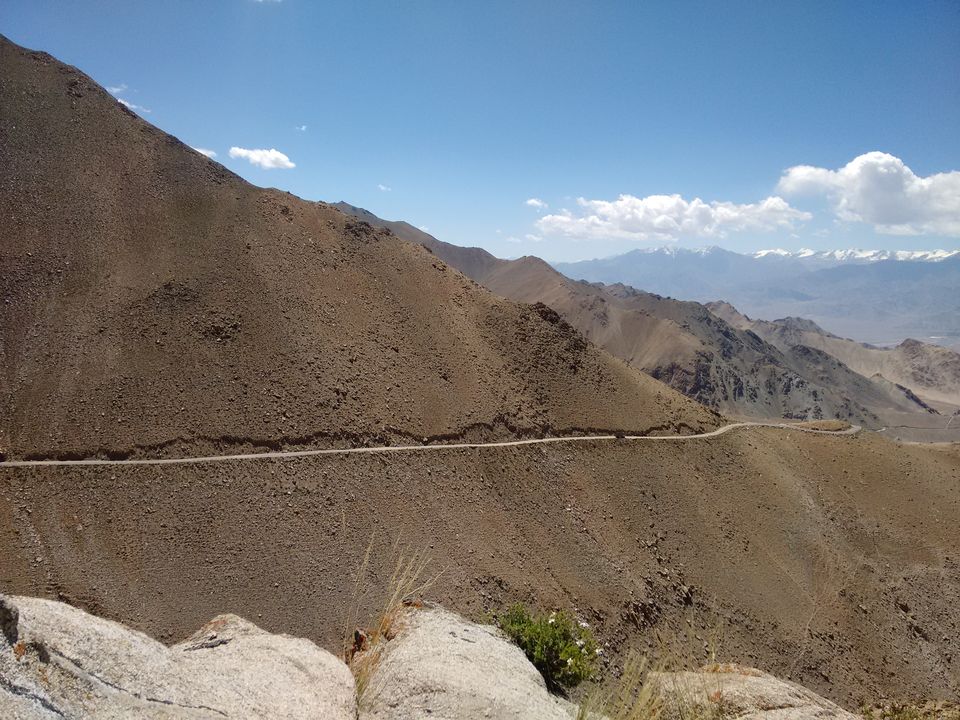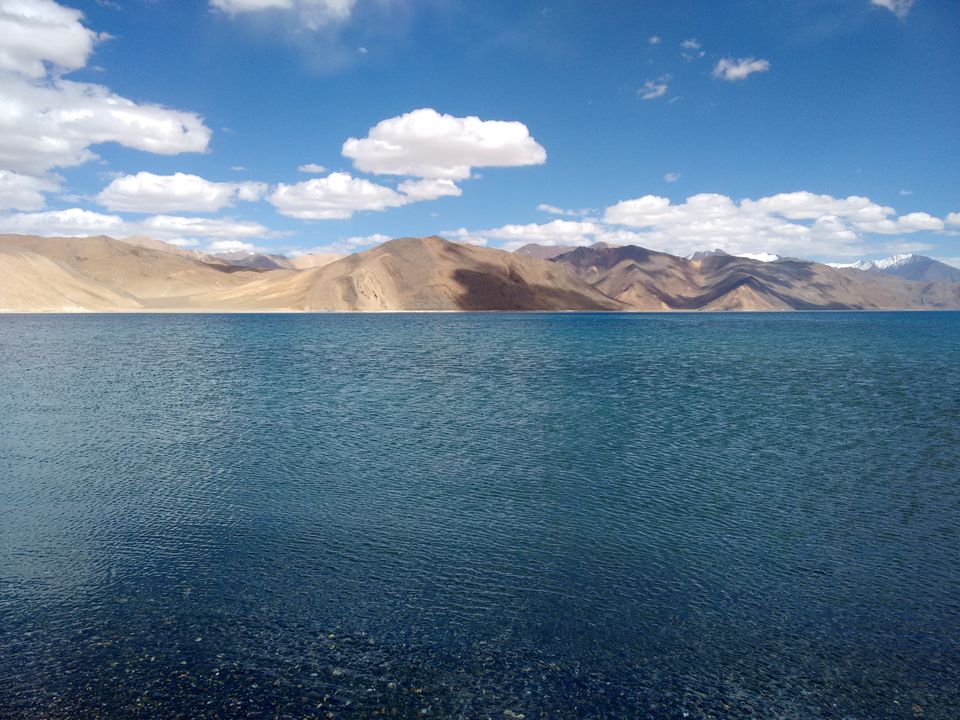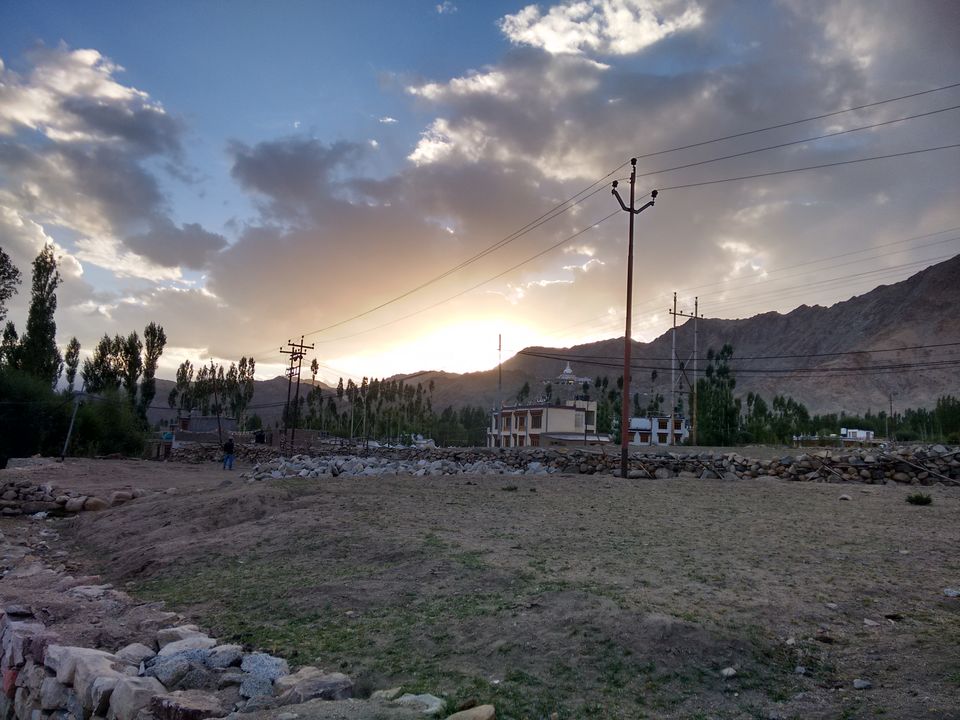 It began with a whim to visit the barren Moonland of Lamayuru. The whim was shared with my then friend, now husband. Of course, we'll go someday – he said. Little did I know that a twist of events will land us both together on this trip and in marriage!
As August came, everyday seemed so much more exciting. And the planner that I am, I listed down must-visit restaurants, places, monasteries, roads, lakes and mountains. Since husband is from Jammu and Kashmir, I had an equally excited travel partner (finally!). Though, he's very fond of travelling, going back to your hometown is a different feeling altogether.
After a short stopover at Srinagar, we proceeded ahead to my favourite part of the surprise journey. And this is what I learned:
1. I am not as adventurous as I thought
I have always enjoyed doing things that involved screaming, surprise and lots of butterflies in the tummy. I took myself as an amateur adventurer who would rather be out trekking than shopping. Well…Ladakh changed everything. When you are at one of the highest mountain passes in the world, all you can think of is "why didn't I just go cafe hopping instead?" It was the first time the husband was riding on such terrible roads…wait…let's change that to no roads. It was a path of mud, stones, debris surrounded by the most breath-taking mountains you'll ever see. The sky is so blue, it seems right out of a painting. Everywhere you see, there's beauty, there's a postcard waiting to be captured.
Amidst all this beauty, all I wanted was a hot cup of tea and the butterflies in my tummy to stop growling. I truly thought I will die. I urged the husband to head back but either I wasn't convincing enough or the happy flush on his face told me to keep my butt on the bike.
And I did.
We reached the top, stuffed in maggie-lookalike and a hot cup of black tea. Stayed there for 30 mins max and made our way back. Riding with me was difficult for him since this was the first time on the mountains…enter my saviour! An army truck passing us by became my chariot till South Pullu (after which the road to Leh was much better).
I saw everyone around me and they were exhilarated, to say the least. And that's when it hit me, I am not as much of an adventurer as I claim to be. No, it wasn't ONLY because I was scared, it was also because I probably would have had much more fun trekking, jumping off a cliff, picnicking or in a cafe.
2. People maketh the place
EVERY ONE we met during our trip was so warm and welcoming – we were shocked beyond belief. Ladakh is a peaceful land where you perhaps don't need anything besides the bare necessities. Truly. From the homestay hosts to the restaurant guys to the kind saviours on the road – every one is out to help you.
There were times when we had absolutely no idea where we ever and someone would come and guide us. It made me realise that no matter where you are, how beautiful or plain your land is, the manner in which you treat people around is what matters.
3. Ladakh is not for everyone
No, there are no luxury hotels in Ladakh. Why? Because Ladakh needs to be lived. It's as simple as that. You need to fall from a bike, need to lose your way, need to see marmots playing in the grass, need to want to jump out of a car, need to lose your breath from walking only half a kilometer, you need to marvel at the foreigners who visit and stay for months before 'planning' to go back…and only then, perhaps only then can you experience Ladakh.
I am quite comfortable with mountainous journeys and have never had an experience of nausea but the journey to Pangong Lake made me want to twist my body into a ball so I could stop the pain from the million bumps on the road. At one point, the car jumped so high, I wished everyone in the car goodbye.
So if you aren't the kinds who remotely enjoys road journeys, perhaps you'd like to think again. Also, we came across a few people who were 'tired' of the mountains and wanted to run back to the city so if stunning views isn't your idea of a holiday, switch your plans now!
4. I hate city life
I always knew it in my heart. As a child, I would spend hours playing outside, climbing hills, attempting to climb trees and being in love with the hills. Back to the city, I would be stuck in a flat with only an hour at the playground. That's when I knew there isn't peace anywhere else but the mountains.
Ladakh reinforced this belief and how! The city is not for me, it doesn't accept me. Ladakh's barren lands took me in as if I always belonged. The sudden spurts of beauty after a mountain curve, at the top of a hill, in the confluence of Indus and Zanskar shows you just how small you are, just how lost you are.
5. I can live without my phone 
I sort of already knew this but I am still very proud of myself. For 8 days, we had a working connection perhaps once a day. I know it seems a lot for those of you are who are used to being lost in the hills but for me, it was a tad bit too less. The first couple of days, I would constantly check my phone and then I forgot about it. It was beautiful, freeing. Every thing they say about technology ruling over our lives…err…it's true. 
I had no idea what  was happening on Facebook, where there was traffic, how many mails I had missed and the coolest bit – I didn't care. I didn't want to read, I didn't want to watch TV, I wanted to walk, talk to people, interact with the barren lands and stay there.