Planning a Bangkok trip? Ditch your coats and take those cute little sundresses out of your closet. Yay! Because Bangkok isn't going to be gloomy at all. Bangkok, the vibrant capital of Thailand is one of the most sought after tourist destinations in the Southeast Asia. However, as a European when you visit an Asian country, you ought to know a few tips. By tips, we don't mean the clichéd ones like don't talk to strangers, ask eateries to make your food less spicy, etc. Here is a list of the other things you need to know before visiting Bangkok.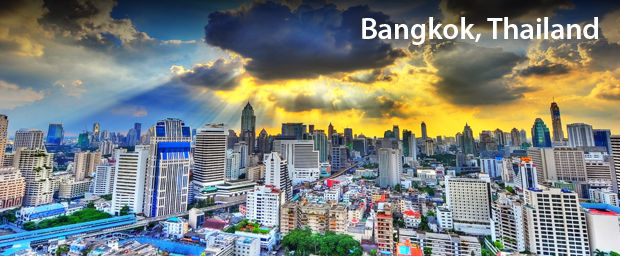 Book well in advance:
Be it Bangkok or any other destination in the world. Booking air tickets well in advance is the most important step to a well planned trip. Not only does it save a lot of your travel budget but also keeps you from last minute hassle. A number of low cost airlines offer flights from Amsterdam to Bangkok at a budget price. Research, compare and book the one that best suits your needs.
Keep a Map handy:
Most sought after tourist attraction doesn't necessarily mean a well-planned city. Shifting street names, expressways can confuse you big time. If you want to explore the best of the city, it is advised to keep a map handy. Ensure that the map should have street names in English and Thai both.
Bargain:
The main attraction of Bangkok is shopping. There is no set price, you are allowed to bargain. You get a good 40 to 50 % off on the quoted price. And if you don't agree with the quoted price, walk away. There is a possibility you will be called back for further negotiations.
Stay hydrated:
Scorching heat of Bangkok can severely affect your well-being. Especially if you are a European vising Bangkok, coping up with this heat is going to be difficult for you. Drink lots of water, ensure that bottled water is sealed.
Book a package:
Roaming around and exploring the city without any restrictions does sound interesting. But, if you want an organised tour, it is best to book a package. It is affordable, well-planned. And the best part is that you don't have to worry about getting lost in the city. Enjoy and experience everything that the beautiful city has to offer without any worries.