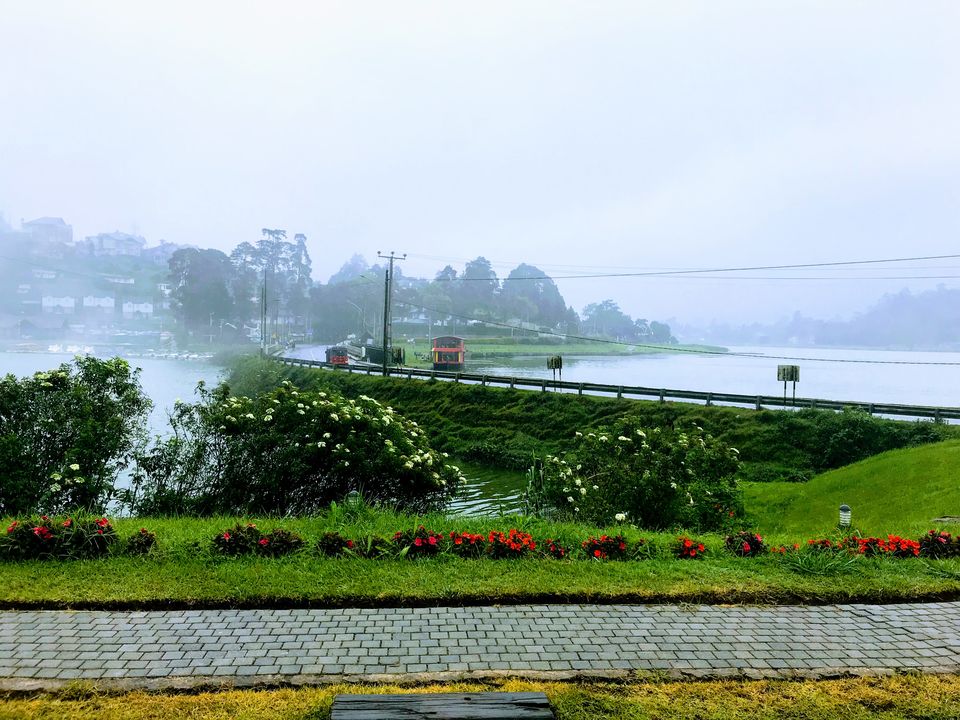 If you are planning to travel to Sri Lanka, which is a very good idea then I would suggest don't miss the chance to visit Nuwara Eliya. For all the locals I have spoken to asking about the places to see, they would suggest the place with a lot of passion and love. It's a hill station with vast tea gardens, colonial culture and slow-paced life but mainly revolves around tourism.
It's located in the central province and can be reached from Kandy through a bus or a train. The railway system is over 70 years old which was primarily made to transport tea from tea gardens in Nuwara Eliya to the coast to be exported back to Britain. Englishmen were great entrepreneurs I have to day! But the journey is said to gorgeous.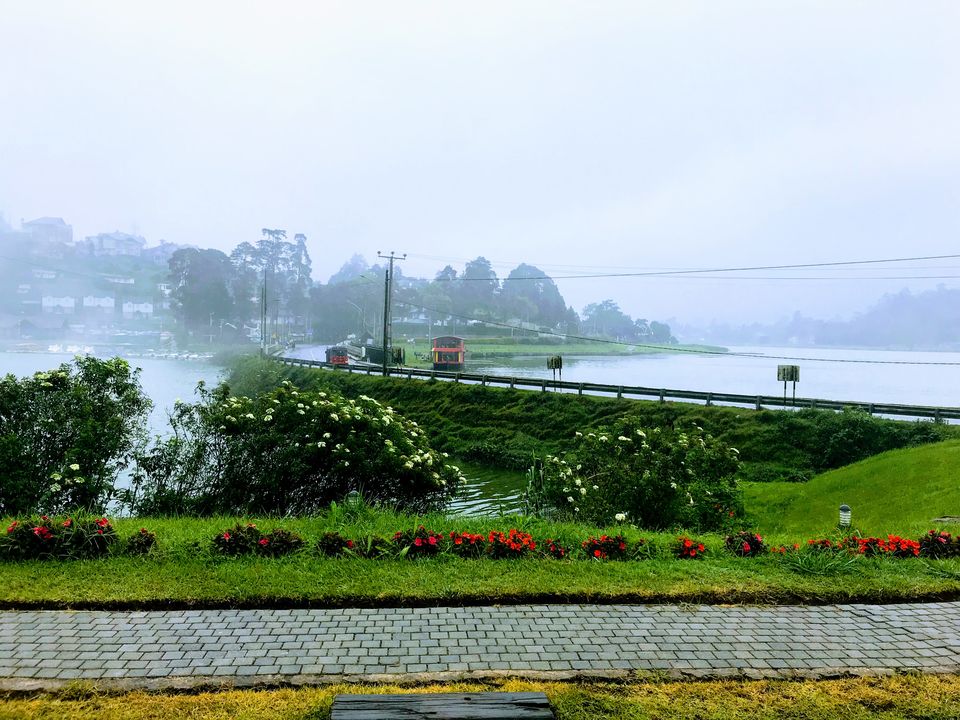 There is way more than the touristy things that you can do here. Here is a list of 5
1. Visit Ashok Vatika at Sita Eliya
This is something that most people don't know about the place. If you are living in the Indian Subcontinent, you are already versed with the basics of Ramayana. This is where Ravana from Lanka held Sita captive after kidnapping her from the forest during Ram's 14 yearlong exile from his empire. This is also the place where Ram's ardent devotee, hanuman came to look for Sita. It is said that he took a form many times his size and flew to Lanka looking for Sita. You can see a large footprint said to be of Hanuman next to the temple. If you are interested in mythology, do go. If you are not, read it up and then go.
2. Hike to Lover's Leap water fall
It's an activity and a place which is not on the top of most people's to-do things here. Honestly, its difficult to find this place. You can rent a two-wheeler and drive to the nearest pathway, but it ends way before. From there you are on your foot and must look for trails that leads to the hike up the waterfall. Its not a very popular destination but a lovely one. It's not crowded at all and you can see an aerial view of the town from there. You can also take your swimsuit for a bath in the waterfall but be careful of the slippery terrain.
3. Take a tour to Pedro's tea factory
If you haven't been to one already, take a visit to the biggest tea factory in the area. I am a huge fan of tea and anything that has to do with it. Nuwara Eliya is the producer of the famous 'Ceylon Tea' and produces Black, Green and white tea. The factory tour will take you through the process of Tea Plucking, Withering, Rolling, Fermentation, Firing and Sorting/Grading which is then packed and sent to tea auctions in Colombo. Black tea is sometimes also often flavoured with other flavours of fruits and berries which can be bought at their boutique shop. Tea tasting is complimentary. It's an experience to walk through the tea gardens and if you are lucky lend a hand in plucking tea.
4. Visit the Royal Turf Club
Nuwara Eliya racecourse is the only functional race course left in Sri Lanka and trust me it's a popular sport in Sri Lanka. There are popular outlets across the country that offer betting and watching rendezvous for enthusiasts. Hell, there is even a website for this. Anyway, it's one of few racecourses situated at this altitude (6,129ft above sea level). Five horse meets are held in April and others in August, December and February. A lot of chances are there that there isn't much happening when you visit, but it's a sight to see. You may want to be beware of the stink a bit, horse poop is not a delight.
5. Take a Stroll along Gregory Lake
Since you can guess, It's a lake in middle of the town. You cannot miss it and you should not. There is pavement to walk around the lake to take a stroll. It rained in the evening when I was there, just gets more green and cold. The scenery suddenly becomes very vibrant. Take a boat ride if you like and take in the surrounding mountains and the mist which covers the town by evening. If you can, have a meal in the restaurant next to it. There is barbecue in the cold evenings, and it feels real cosy in the cold.