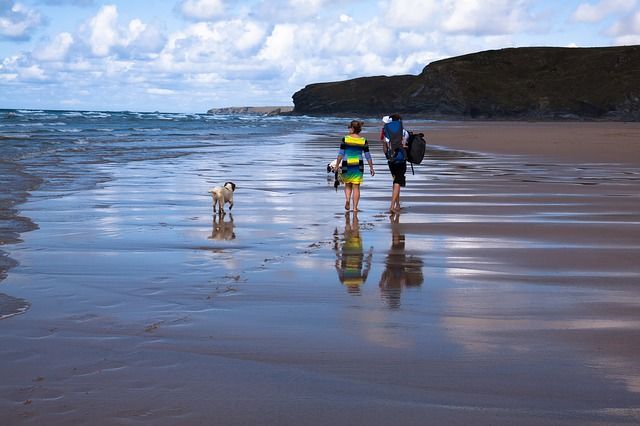 Throughout the year, we're only given so many vacation days. That's why it's important to plan them wisely. You want want to make the most out of every single day you can manage to grab! But where do you start getting your plan together? It all starts with making arrangements.
1. Plan Ahead!
Your first step in planning a vacation is to decide when you have enough time to go. You can use your vacation days, paired with long weekends, to get the most vacation time. Then, it's time to decide exactly where you want to go. Knowing the best time of year is an important step to traveling as well. There are some holidays that are very busy, so flying might be difficult, depending where you're going. You'll want to check potential delays, or book your holiday during a time frame with less traffic.
(Helpful Hint: If you want to get the most days possible, head over to HolidayOMat.com. There is an interactive calendar that can help you get the most out of your vacation days, using longweekends and weekends for the maximum time.)
2. Get The Best Deal
Head over to a travel agency website and put in the dates you've selected. The less busy times of year have cheaper flights. This might affect when you decide to take your trip. Then, hotels might be overbooked, so you'll want to check that out. Luckily, most places have interactive websites that allow you to cross-reference, which is handy. You can even plan your vacation right from TripoTo.com! They offer packages that are based on the budget you provide. This can save you a great deal of money and time!
3. Know The Local
You might choose your location based on a festival you've always wanted to go to. If you want to find something that is fun for the whole family, that might be your first search for location. A family-fun trip may take you to Orlando. A romantic lovers getaway may take you to Paris. Where you want to go really depends on what you want to do. When you decide the location, you'll want to know all the fun things you can do there! If the area has a famous dish, you'll want to try it. If there are landmarks, you'll want to see them. It's good to have a basic plan for sight-seeing.
Oh, remember to pack appropriately! It's common that when we take a vacation, we don't pack properly. You should know the type of weather where you're traveling to. That will affect the things you pack, after all. If it's sunny, remember the sunscreen. If it's cold, remember to bring something warm.
It doesn't hurt to brush up on language skills either, if you're heading somewhere foreign. A few good phrases to know are directions back to your hotel, or where to find help.
4. Be Safe
Many locals can tell if you're a tourist, which sadly makes you a target for theft. You don't want to carry a bag that is easy to grab. Keep any camera around your neck. Keep your wallet and money somewhere less obvious than a pocket. You can buy a metal card holder, which prevents electronic swiping. This is advanced theft technology that can take your credit card number, without ever touching you. You could even keep the card holder in your sock. Of course, you're unlikely to run into theft issues, but it doesn't hurt to be safe, right?
5. Have Fun
You want to stick to the itinerary that you've planned, whether you're with the family or by yourself. But, if you follow it too strictly, you'll lose some of the enjoyment of being in a new place. Don't worry so much about sticking to the plan if you find yourself heading off the track. Go with it!