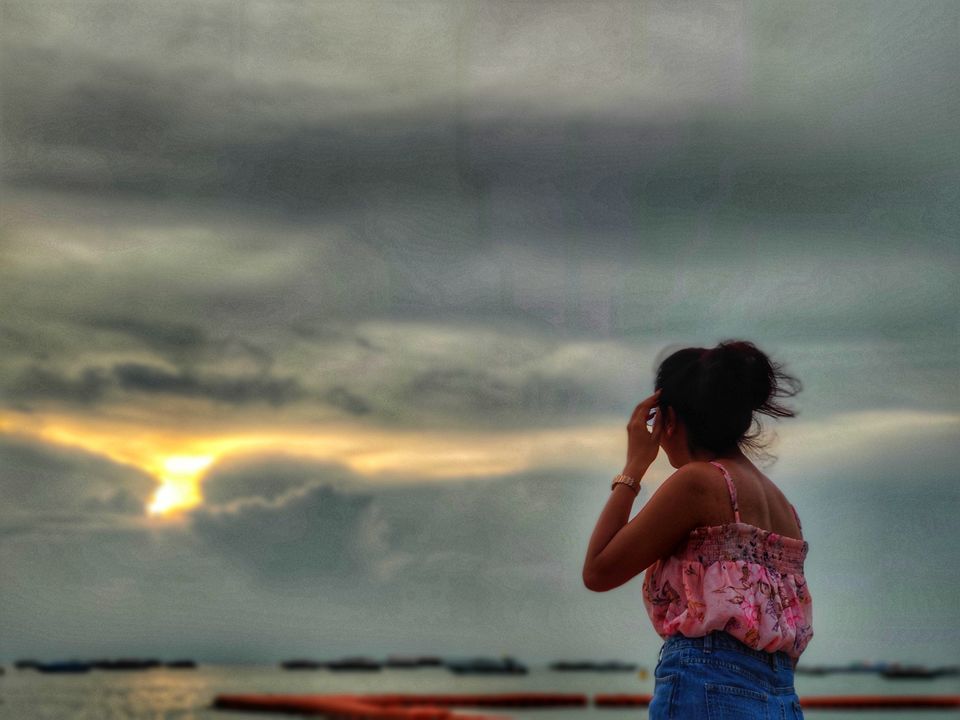 1. Hang out at the bars-
A full kilometer that's almost every building along its length is a nightclub, go-go bar, beer bar or restaurant. Each of the side streets is more of the same, making the whole southern end of the city into a warren of nightlife entertainments. Bars are the place where you get see the true essence of the city and not at the touristy spots. It's here that you'll get to see people from different cultures, countries coming together.
2. Try and travel to Pattaya with you partner-
We've all heard of Bachelor trips to Thailand and most of them rave about the exceptional nightlife that the city has to offer. But it's altogether a different world with your family or partner to experience your many firsts in Pattaya. From a sea walk to bar hopping, swimming in the turquoise waters to collecting sea shells, shopping on the Streets to strolling around walking street. Yes, to see embarrassed and astounded faces and have something to laugh about and tease them with.
3. Long walks and more sunsets at the beach-
Pattaya Beach is 4 km crescent coastline and is more than just sand and shells. It's dotted with palm trees. It's serene to sit down, gulp some cold beer and have lengths of conversations while the sun sets.
Coral Island is a paradise 45 min away from Pattaya beach. It's surrounded with White-sand beaches and turquoise waters. Coral Island is the place for Paragliding and sea walk and the other water sports aren't that much of an interest.
4. Shop a lot-
There is central festival mall and the street stalls that offer you a variety of options from latest fashion trends, to bohemian shrugs, to flared pants, to swimsuits, to cool hats.
5. Avoid the tourist spots-
Now, Pattaya has some touristy spots that didn't excite me much. Like, underwater world, the Gems Discovery gallery. Instead you can choose to go to a Cabaret show, Zipline tour and sanctuary of truth.
Here's my guide to Pattaya with my bunch of crazies and nailing it how!