Travels take you far and wide. As much within your own self, as much with the outside world. In India, travels are even more beautiful. From the backwaters in Kerala to the beautiful Himalayan mountain ranges, from the beautiful beaches of Goa to the marshlands of the Sundarbans , from the history in Hampi to the hills of Vattakanal, India has everything a traveler wants to experience. Having visited all of these famous tourist destinations I craved for more. I started looking at unexplored places in India and that is when I stumbled upon a gem. Bang in the center of India, the state of Madhya Pradesh, has a rich cultural heritage and will surprise you with the variety of travel opportunities it can offer. My love affair began with it 5 years ago and has only strengthened since then. Here, is what I found out through my travels to Hindustan ka dil.
For the jungle lover: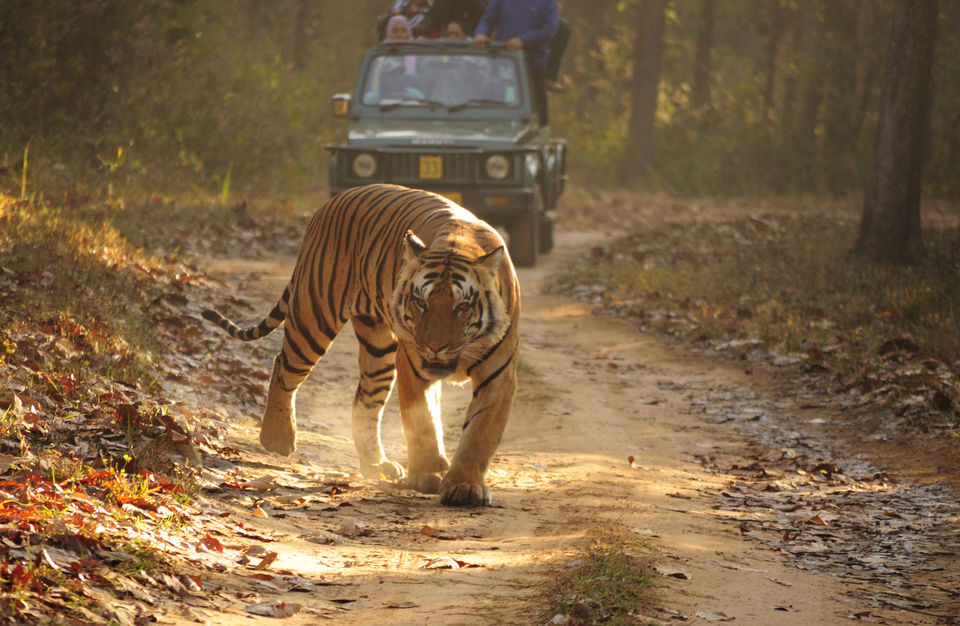 Do you love waking up to the chirping of birds? Do you want to walk out of a cottage and see a herd of deer drinking water at a nearby lake? Do you want the feel the thrill of spotting a tiger or want to have a savannah like experience in your jungle jeep? Madhya Pradesh has a total of 9 national parks and 25 sanctuaries. It has 6 tiger reserves, popular among them being Kanha, Bandhavgarh (Highest tiger population density in India) and Pench. These places offer you the complete jungle experience from jeep safaris 2 times a day to nature walks to bird watching to elephant safaris. The best season to visit is from October to June. Do not forget to do a prior booking of the safaris online, carry your favorite Rudyard Kipling or Ruskin bond book, put a hat on and live that amazing jungle experience in India's tiger state.
For the adventurist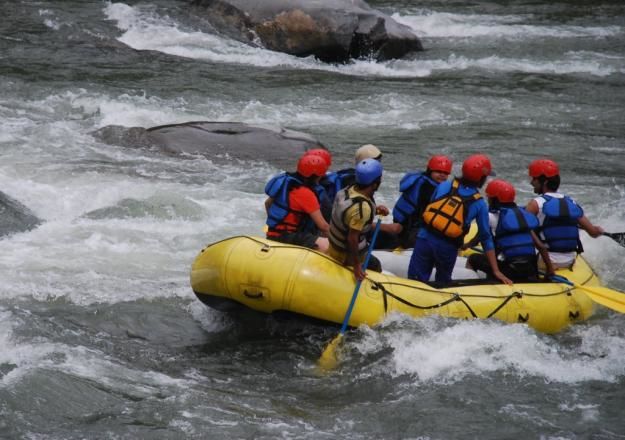 Madhya Pradesh has recently put its hand in the field of adventure tourism. Go zipping through India's largest dual zipline at Kerwa dam or take a cable car ride at Bhedaghat, try river rafting at Orcha or rock climbing at Pachmari. Enjoy all sorts of water sports at Bargi and Choral dams. There are enough activities to keep your adrenaline all pumped up.
For the ones getting married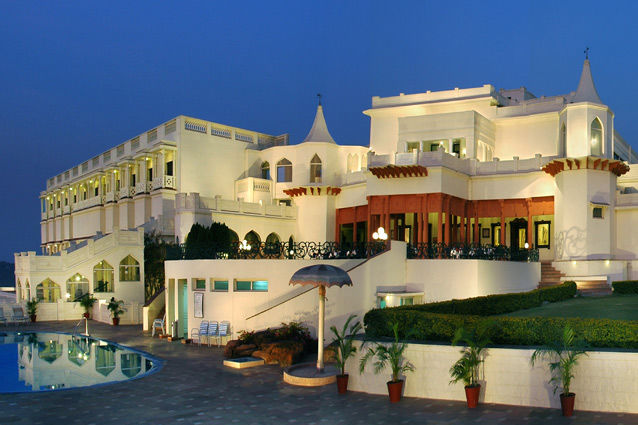 Getting married? Do you want to get away from hustles and bustles of your city and have that destination wedding that will make your special day a very memorable one? Do you want to feel like a princess and have a royal wedding, all without spending too much? Then Madhya Pradesh offers what you are looking for. With rich history and nature's bounty, it has many beautiful palaces nestled in some amazingly scenic settings. Get married at Orcha, the ancient capital of bundelkhand, with its 16th and 17th century palaces and temples or tie you knot at the Noor-us-Sabah palace hotel, jehan numa palace hotel in the city of lakes, Bhopal. Let the heartland of India play an important role in your matters of the heart.
For the historian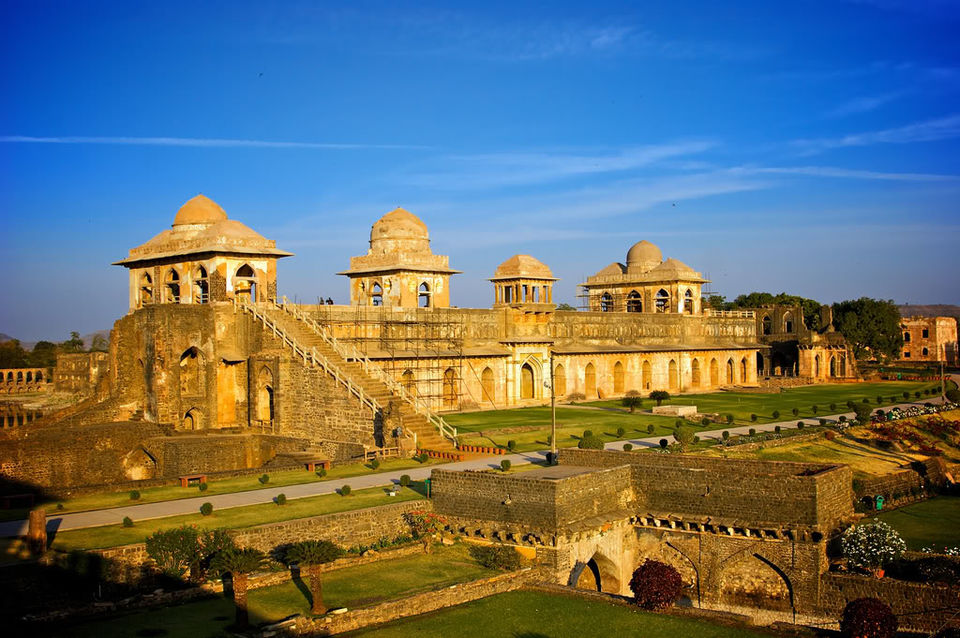 Madhya Pradesh has seen many ancient cultures from Hinduism, Islam, Buddhism, Jainism etc. flourish on its lands. It is dotted with innumerable monuments, beautiful palaces, stupas and intricately carved temples. The Khajuraho group of monuments, the Buddhist monuments of Sanchi and the rock shelters of Bhimbhetka have been declared as world heritage sites. Apart from this one can visit the ruined city of Mandu which dates back to the 8th century A.D. It was known as the "city of joy" under the rule of the Mughals and is a celebration in stone of the poet prince Baaz Bahadur and Rani roopmati.While here you must visit the delhi darwaza and the hoshang Shah tomb. It is said to be the inspiration behind the architecture of Taj Mahal. Other places of historical importance include Orcha (the capital of bundelkhand) and Gwalior (an important archeological as well as historic site) . Your education in history cannot stand completed without visiting MP.

For the religious travelers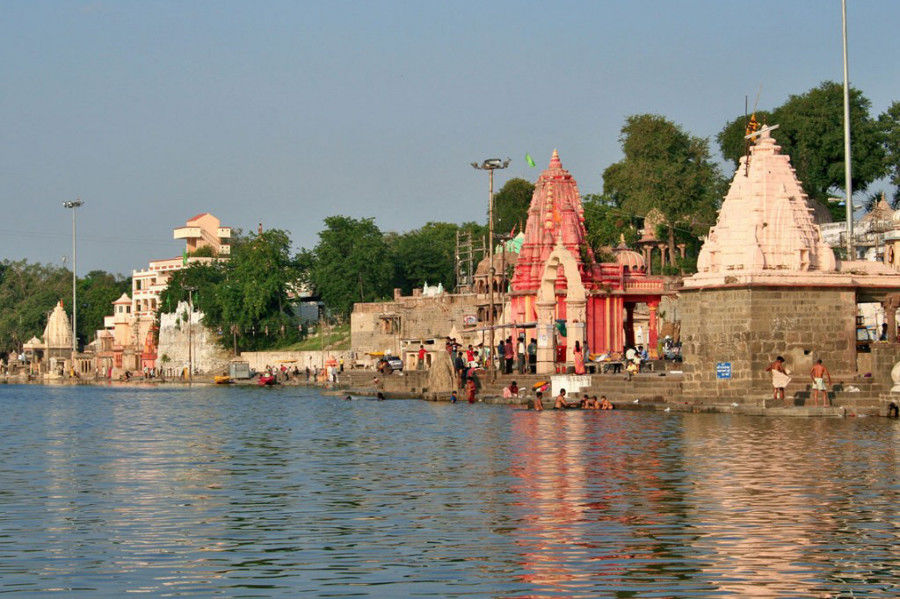 If you are a very religious person then I'm sure you might have visited MP. Ujjain situated in MP, is a home to one the 12 jyotirlingas in India. The tropic cancer and the prime meridian of Hindu panchang passes through Ujjain. Another religious destination is Maheshwar and Omkareshwar. Maheshwar is the city where an intellectual duel between Pandit Madan Mishra and Adiguru Shakaracharya took place. The city is also mentioned in Ramayana and Mahabharata. It has several old temples located on the banks or river of Narmada. While you are here don't forget to buy the famous Maheshwari saarees. Omkareshwar is a jyotirlinga dedicated to lord Shiva. It resides on an island called Shivpuri that is said to have the shape of the Hindu symbol of Om. Another place of extreme religious importance is chitrakoot .It was here, that ram, sita and laxman spend their years of exile. So want to cleanse your soul? , come visit Madhya Pradesh.
For the Food Lover
Not putting an image here: Might be bad for your diet!!
Indore, the commercial hub of Madhya Pradesh is famous for many things. But if you are food lover, then you should just do one thing when you are here, EAT!! Visit the streets of Chappan and Sarafa that open late at night and stay open till the morning and enjoy authentic indian fast food. From pyaaj ki kachori to bhutte ka kees to malpua and rabri, you will get everything here. Eat the piping hot garadus or the innovatively made joshi ke dhai bhalle, baas ab aur mat bulvao!! All I can say is muh mein paani aa jayega aur ungliya chatte reh jaoge.
Well these are only a few of the places that are worth a visit. Madhya Pradesh has much more to offer, if you are willing to discover. So, pack your bags and let the travel bug take you to central India this time.