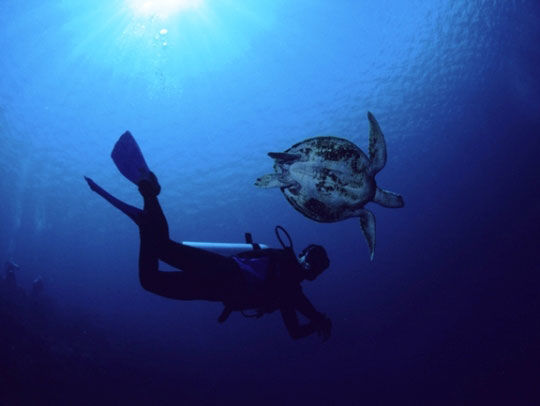 Everything that Malaysia has to offer, Scuba diving is probably one of its biggest attractions. Malaysia's geographical location and topography, along with its teeming schools of fishes found underwater and the colourful corals and mysterious wrecks, makes it a suitable site for this adventurous activity.
Travel Suggestion: The diving sites in Malaysia are numerous and travelling to these locations by bus is one of the most convenient ways to reach these locations. Take an express bus, book tickets from redbus and enjoy some popular dive sites here.
Check out these diving jewels that will definitely add charm to your holiday stay in Malaysia:
● Mabul Island: One of the best sites for muck diving, this place is renowned widely for the innumerable and rare species of critters that it houses.
● Layang Island: A dive here will let you swim past pristine corals and also provide an opportunity to meet some of the bigger species of the underwater world, like it includes the Hammerhead sharks.
● Peninsular Malaysia: Amateurs and beginners can head to Peninsular Malaysia to get a feel of what it is to dive into clear blue waters that are surrounded by sandy white beaches and lush tropical forests on land.
● Tioman Island: Not only will you enjoy diving here and in the surrounding islands, Tioman Island is also famous for other fun activities such as snorkelling, sunbathing and kayaking.
● Lankayan Island: A small island located north of the city of Sandakan in eastern Sabah. Lankayan only has one (luxurious) resort and it's all about diving and relaxing.
● Mataking Island: This Island comprises of some of the great as diving conditions at the nearby islands of Sipadan and Mabul. The area surrounding Mataking, Pom and Sibuan still offers quite a few amazing dive sites (especially Sibuan is known for great muck diving).