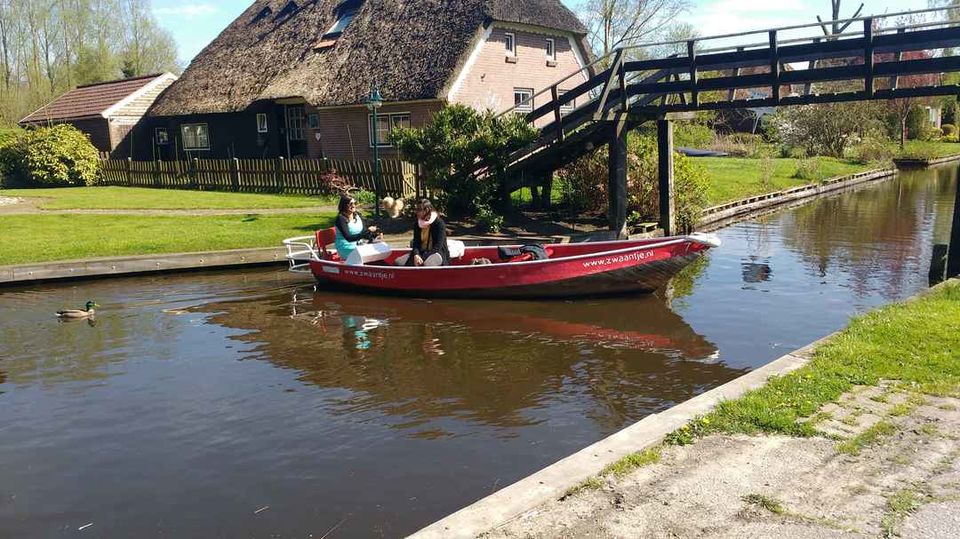 The UN declared 2017 as the Year of Sustainable Tourism for Development. The declaration was made to remind us that we all share this beautiful world and our actions have a far greater impact than we imagine it to have. Sustainable travel simply means that we as travellers make an effort to make the most out of our travels without sacrificing the experience of those who plan to visit the same place in the future.
Sustainable travel is not about sacrificing the fun part of travel. In fact, sustainable travel is about traveling while being socially and culturally aware. aware of and kind towards the world around you. Doing small things consciously do contribute towards making a big impact. Utilize your responsibility as a traveler of changing the lives of people around you. In other words, Sustainable travel encourages travellers to become a responsible tourist.
Sustainable travel is indeed the future.
Here are 6 tips to help you contribute towards Sustainable Travel
1) Learn everyday words of the local language
This is more of a clever choice to make before visiting a travel destination. Let me ask a question to the Indian readers - How do you feel when foreign tourists visiting your country say a word as simple as 'Namaste'? It suddenly brings your attention to the tourist. You become more interested in talking to them and helping them as much as you can. Similarly, Using some words of local language make the local feel nice too.
On the whole, you should learn a few everyday words like hello, how are you, thank you, bye, do you speak English, how much for this, etc. It is amazing how far Jambo (Swahili), dhanyavad (Hindi) and Danke (German) will take you.
Always remember, nobody can help you the way a local can do.
2) Go local to promote sustainability
The economy of the country you are travelling to, works exactly it does in your country. Almost every country emphasizes the need to promote small scale industries. There are various programs initiated to help local manufacturers and dealers.
To contribute towards sustainable travel, you should keep the economy of the host country in mind.
a) Eat local - There is no denial to the fact that street food in a lot of countries is more tastier and authentic than the food served in those fancy five-star restaurants. And there is no need to completely give up the ambiance of a fancy restaurant, after all, that is what we pay for as well. However, eating a single meal every day at a local restaurant will support the local economy. You are supporting the local communities to make their ends meet.
Moreover, local food is prepared using the locally produced ingredients which makes it healthier and relatively inexpensive as well.
In Vietnam, try Banh Mi instead of a burger from a "Burger King" joint. FoTry cheese fondue when in Switzerland. In Malaysia, try roti canai and nasi lemak instead of routine Hakka noodles.
b) Shop local - I always wonder as to why would someone go to a destination like Vietnam, Bali, Malaysia and shop for global brands at air conditioned malls. I agree that you find some brands at a cheaper price in some countries and you should buy them. But, there are numerous local shops which sell excellent quality products that too at a reasonable price.
A souvenir is still called a souvenir only when it gives the local essence of the destination. This itself explains that shopping local is the way to shop. Whenever you shop locally, remember that you are making a positive impact on the lives of people.
In Bali, buy sling bags (they are beautiful and attractive) from local shops. In Seychelles, buy vanilla extract instead of chocolates as vanilla is locally grown.
3) No Jingoism, please
It is absolutely not wrong to think high and to be proud of your country. I am proud to be an Indian too. It is just important to understand the thin line between you being proud of your country and to think poorly of another country.
It is extremely important to feel responsible enough to respect local culture and customs just like a guest would do when visiting the host's house. Be a good guest to not let the host feel poorly about you and your country instead. You surely would not want that if you love your own country.
Also, avoid talking poorly of the host country. It reflects your character. Even if you are sharing experiences with fellow travellers, limit it to a healthy discussion.
In Bali, you cannot enter temples without wearing a sarong or a long skirt. How difficult is it to wear one and then enter? While visiting mosques, cover your heads with scarves. This too doesn't take a lot to follow.
In South Korea, tipping the server is considered an insult. Do not do that.
One of my best experiences was in Switzerland. The fresh juices, dry fruits, etc. are all kept open in the supermarkets with no staff keeping a watch. You fill your bottle of juice and get it billed. You taste the dry fruits and pack it for yourself and get it billed. This is the level of honesty there. You will not see anyone tasting a 'handful of nuts'. You will not see anyone drinking some juice for free and then filling the bottle again. I myself felt tempted to do it but their ' honest shopping ' proved to be contagious I guess.
4) Watch your waste
When you are minimizing your waste, you are not doing a favor to your country or the host country either. You are doing a favor to the Mother Earth. Let this sink in for a second.
Waste management is a major issue in almost all developing countries. No, you do not have to take the responsibility to manage it. Just don't add a lot to the already existing issue. Leave your destination equal to or better than before.
As travellers, we end up using a lot of disposable plastic products like bottles, spoons, plates, undergarments, etc. Small changes in the travelling style can reduce your footprints considerably!
a) Put your shopped items directly in your backpack or a single large cloth bag instead of asking for a plastic bag every time.
b) Carry a reusable bottle which you can keep filling up from your hotel, restaurants, etc. If you are worried about the potability of water, invest in a water sterilization tool like SteriPen. This is of great use in the countries where tap water is not potable.
c) Use the hotel/restaurant cutlery as much as possible instead of using plastic ones. Use a KeepCup
d) Do not litter. Dump the waste properly in a dustbin. Segregate the waste, if there are separate bins for dry, wet & r waste. Do not destroy what you came to enjoy.
Also, leave unnecessary things back at home. It is not always possible to recycle certain materials in other parts of the world.
5) Choose the destination less travelled
A lot of travel destinations in the world are facing the problem of over-tourism. I am calling it a problem because countries are now taking steps to combat this. For instance, Venice is visited by 20 million people every year against its population of 60000. UNESCO has frequently flagged up the damage being done to the World Heritage Site.
Try to choose the destination less travelled but are equally or even more beautiful. Visit Giethoorn, which is often referred to as 'Venice of the Netherlands'. It is untouched and unspoiled. In fact, most of the untouched destinations in the world are dreamlike.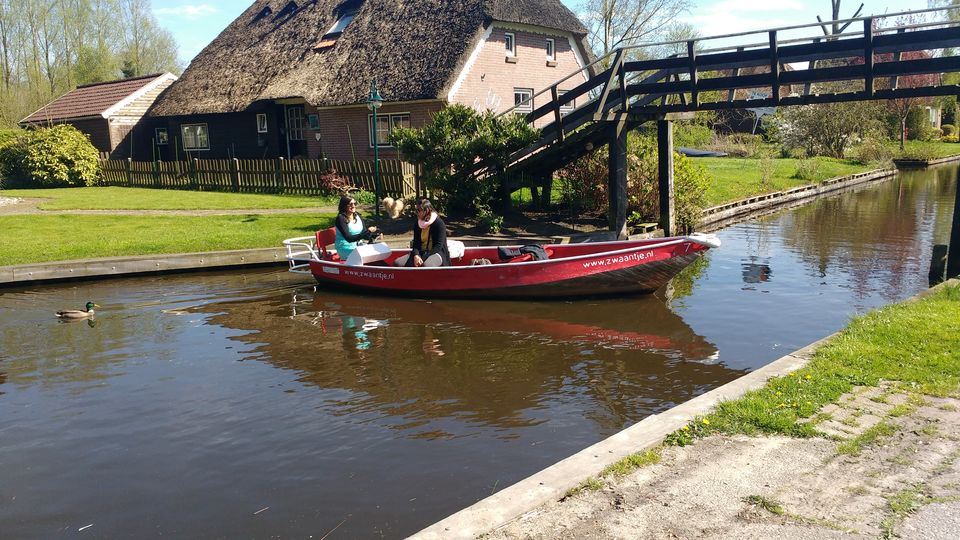 By choosing such destinations, you will not only contribute towards the proportional distribution of tourists across the globe but also reduce the damage to the over-touristy destinations. Be a responsible traveller.
There are numerous destinations struggling with over-tourism. To read about a few of them, go through https://www.cntraveler.com/galleries/2015-06-19/barcelona-bhutan-places-that-limit-tourist-numbers
One of the reasons why I write these posts is to help out fellow travellers. This is, in fact, the best way you can share your experiences (both good and bad). There are platforms and forums like Facebook, Insta, Tripadvisor, Tripoto, etc. If you come across a hotel or restaurant providing commendable services, write them a glowing review. If something does not feel right about a destination, share that too. The only way we as travelers can make informed decisions is by hearing from others' experience.
Every traveller will agree that travel has an immense power to transform our experience. It is highly capable of pulling us out of boredom and pumping back energies in our mind and heart. We all have observed that when we come back from an enchanting holiday, we feel more powerful and alert. But, many of us forget the popular saying - 'with great power comes great responsibility'. This 'power' and 'responsibility' might not be the one recognized by the people around us. This responsibility should come from our conscience.
We all should and we all can make sustainable choices while travelling to become a responsible traveller.