What better place to celebrate the New Year other than Goa! A true delight for party people from around the world, Goa is a perfect blend of nature, beaches, and parties. A magical place to wind up the year and relax! With its spot free beaches like Anjuna, Baga, and Calangute, Goa is in the top 5 vacation spots of this country. It's also the perfect destination to spend some quality time with your significant other. If you observe the trend over the years, the prices for the flights to Goa skyrocket during the month of December. Hence, it is advised to plan your trip, flight tickets, and hotel bookings in advance in order to save money and have more convenience. Here are some tips to save some bucks on your flight tickets to Goa.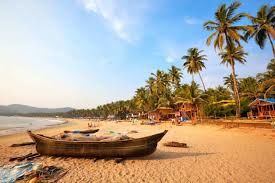 - Many airline booking companies offer great discounts and air ticket offers if booked at the right time. Always be on the lookout for such discounts and offers. It's important that you make full use of your unlimited mobile or broadband data and plan your trip at least two months in advance.
- Look for the flights that have a stop in between. The connecting flights surely take longer to reach the desired destination, but they are quite cheaper than the direct flights. For example, a direct flight from Delhi to Goa will cost you a lot more than the flight which makes a stop at Mumbai for a while and then proceed to Goa.
- Another important aspect is to be sure of your return date. If you are sure of your return date, you can choose a round trip and it will surely help your budget by saving a couple of hundred bucks.
- Many a times, the airlines offer extra and exclusive discount if you directly book tickets from their portal or app. For example, Jet Airways give discounts on domestic flights booking if you book tickets directly from their website or app.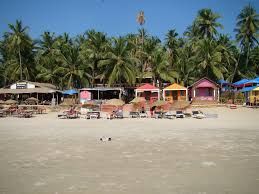 - If you are a frequent flier, then certain airlines do provide loyalty offers, which you can avail and other perks like discounts, upgradation and the choice to pre-choose your seats without any extra cost.
- Prices of domestic flight bookings are subject to change and depend on numerous factors. To pick the best deal on flights to Goa, pick a date at the earliest and combine your search with the above mentioned points.