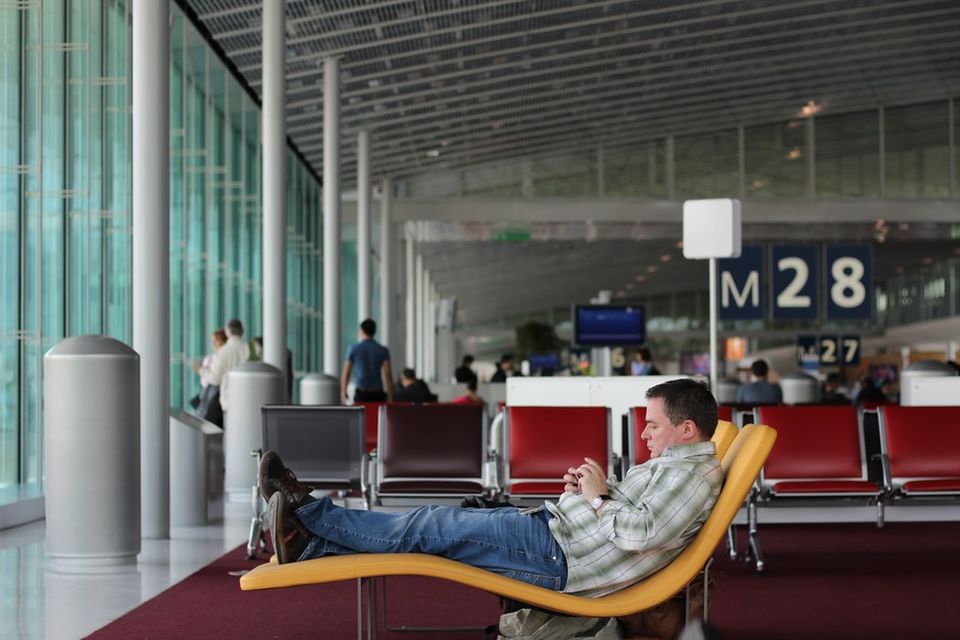 Remember that day at the airport where you had to simply wait for 2 hrs to board your flight? Or the other day where you were on time but the flight got delayed by 3 hrs and got f**ing bored and frustrated? 
Admit it, we all have faced these situations where we don't know what to do while waiting for our flights to depart and just kill time doing nothing. Here is what you can try next time to utilise this time to do something productive or just entertain yourself.
1. Use Free Lounge Entry
This is definitely the best way to spend time in an airport when you have a Credit Card that gives you free entries to lounges. You can dine to your heart's content, read newspaper, checkout your smartphone notifications, enjoy a spa etc. for almost no fee. The key is to have a good credit card like say American Express Platinum Travel card. Use my referral link to earn 2000 bonus points!
2. Take a walk around the airport
Some airports are tourist destinations in themselves. For example, Singapore's Changi airport is a huge attraction for anyone. Just taking a stroll around the airport is an entertaining task in itself. You can also enjoy butterfly park, a huge waterfall and more.
3. Make friends with fellow passengers
Why not start a conversation with a fellow passenger who is also in the same zone as yours? Try it out! You may even make good friends.
4. Work remotely
Airports have everything you need to do computer related work. It has free Wi-Fi, a good place to sit, charging points and AC.  So, why wait when you can do small tasks? Book your hotel. Explore your destination. Do a freelance project... and more!
5. Maintain a Kindle Library
Keep some books in store in your Kindle library. Airports and even in-flight times are the best conditions to complete that book you've been waiting to read. 

6. Watch airport operations
One of my favourite past times while waiting for my flight is to watch how airports work in general. You can just watch how various departments of an airline company and airport staff work. How is your luggage transported? How is your luggage being loaded into the flight? How do the gate staff manage seats? How do the airport staff clean the airport? ...and so on. Try it out next time. Be curious about everything that happens, just don't land yourself in trouble by looking suspicious! ;)