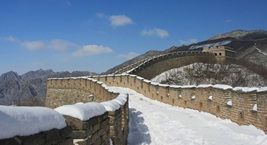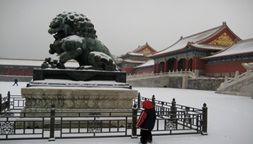 DAY 1 KUALA LUMPUR – BEIJING DEPARTURE
Assemble at KLIA three hours prior to departure. The flight will depart to Beijing at about 1840.
DAY 2 BEIJING (B/L/D)
Arrive in Beijing in the at 01:20. Check into hotel. Rest until lunch . Visit the Summer Palace in the morning. Being the largest imperial garden in China, the Summer Palace was first built in the Qing emperor Qianlong's time in 1751 and burned down in1860 by the French and British army and restored by the Dowager empress Cixi for her own enjoyment. Dzohor and Asar prayers will be held here for Muslims. Shopping at the Fresh Water Pearl Showroom. Dinner.Acrobatic Show at night.
DAY 3 BEIJING (B/L/D)                                                       
Visit to the Jade Museum to have a better understanding on china culture. Today is the highlight of our China tour, the climbing of the Great Wall of China, which was first built in the Warring States period (475-221BC) as a series of earthworks erected by individual kingdoms as a defense against each other as well as from invasions from the north. The present day wall was left from the Ming dynasty. Lunch will be arranged at a local restaurant ( Halal food for Muslims ) near the Great Wall. Visit to Burning Cream Centre. After dinner, visit Beijing's No.1 Street - the Wang Fu Jing Shopping Street and its Night Food Market which has many snacks
DAY 4 BEIJING (B/L/D)
Today's program starts with the visit to the Tian An Men Square which is the largest city square in the world, bordered by the Great Hall of the People and ChairmanMao's Mausoleum, then tour the Forbidden City, the complex of imperial palace, which was home to the Emperors for over 500 years. Grand halls and courts gradually give way to more intimate domestic quarters, giving an insight into the pampered isolation of the emperors.After lunch we will Visit to Niujie Mosque -- the oldest Mosque with over one thousand year's history. Dzohor and Asar prayers will be arranged here ( for Muslims ) . Then we will do some shopping at the most famous Silk Store, which has many kinds of silk materials with the best quality. Enjoy a professional Foot Massage at the Chinese Traditional Medicine Center., followed by a fabulous tea ceremony at the Tea House. Dinner at the most famous Xin Jiang Restaurant.After dinner, shopping at the Wang Fu Jing Shopping Street and visit to the Night Food Market which has many snacks
DAY 5 BEIJING (B/L/D)
Start with a photo Stop at the Olympic Stadiums – The Bird's Nest and The Water Cube from the outside. We will then do some shopping at nearby Olympic Sponsor Jewelry City & Kitchen Appliance Store. Bazaar Shopping at the famous Yang GuangJInjieMarket  &Xiushui Market. The rest of the time will be spent at Yaxiu Market, the perfect place to practice your negotiation skills. After a well-served dinner, Transfer to Hotel.
DAY 6 BEIJING - KUALA LUMPUR
Early breakfast, transfer you to Beijing International Airport for the departure flight taking off at 08:55 The flight will take about 6 hours and expected to arrive KLIA at about 1535
PACKAGE INCLUSIVE OF:
Accommodation with breakfast
Meals at local restaurants
Private land transfer service by air-conditioned company coach
All entrance fees of sightseeing places as mentioned in the itinerary
Private escorted tour with service of Malay, Indonesian or English speaking guide
Travel insurance
Meals on board
Visa
Air Ticket & Airport tax (MH)
PACKAGE EXCLUDE:
Expenditure of a personal nature, such as drinks, souvenirs, telephone calls, laundry, etc.
Terms & Condition:
Room is subject to availability
Prior reservation and payment is required
DEPART             RETURN                   PRICE (PER PERSON) - RINGGIT MALAYSIA, MYR
25/10/14             30/10/14                  MYR 2,425
22/11/14              27/11/14                   MYR 2,425
29/11/14              04/12/14                  MYR 2,425
06/12/14             11/12/14                  MYR 2,425
13/12/14             18/12/14                  MYR 2,425
20/12/14             25/12/14                  MYR 2,425
Please inform in advance if you would be flying in / out of Beijing via a different country  or you would like to extend your stay.
Thank you,
Prana