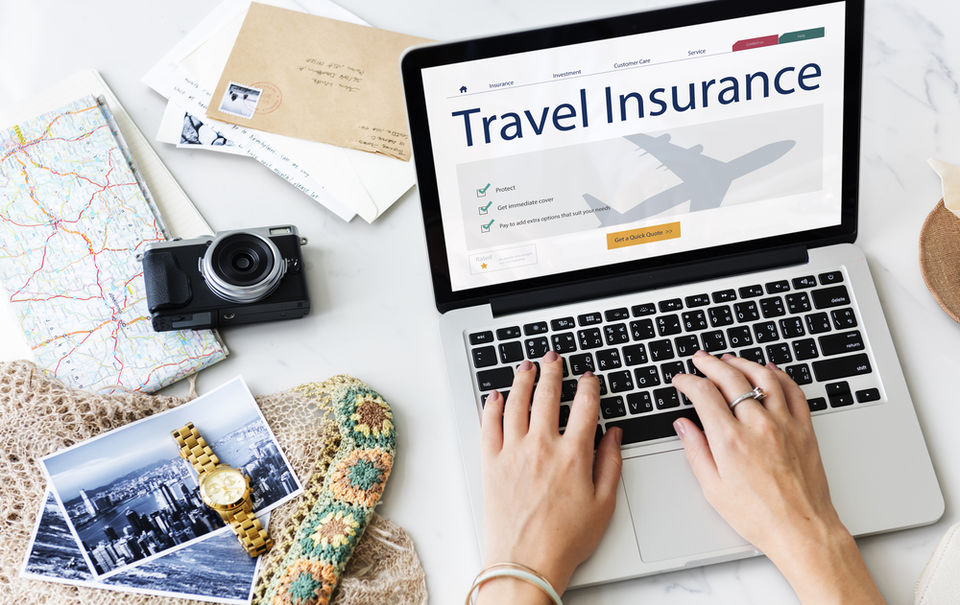 Traveling is not just word, it's a feel, its a pack of zeal, curiosity, and adventure. It's wrong to say that this or that specific person is a traveler because we all love traveling. What if we ask 'do you want to travel?' Of course, you will say yes. There's a famous quote by some anonymous author, "Better to see something once than hear about it a thousand times" and that's so true. It feels good to listen to new stories but it feels brilliant when you tell your stories. Traveling is important and if you feel exist then you should travel. It's easy to make domestic tours but when it comes to organizing a tour on the international or big level then your bag isn't the only thing you pack. Big tours hold big preparation and travel insurance is an essential part of your preparation. Most of the people aren't aware of the value of travel insurance. Here we will let you know the benefits and value of travel insurance.
Why Travel Insurance Is An Essential Part Of Your Tour?
As we know that travel insurance covers medical expenses, flight accident, trip cancellation, lost luggage and many more. (internationally or domestically). Safety is our prior duty and responsibility. Life is unpredictable full of negative and positive surprises. Having insurance means you can handle the loss and travel insurance makes sure that your journey should flow like a river with no hurdle. Take a glimpse that why travel insurance is important for you:
Any Medical Issues Before Or During A Trip
What if you, your companion or any member of the family face any medical issue such as sickness or injury (before or during a trip)? We always wish you for your happy health but being a part of this unpredictable life we have to get prepared for everything. If you've got travel insurance and you need to cancel a trip because any of your family members are not able to travel because of sickness or injury, you could reimburse for your prepaid, non-refundable tour costs. If you or your family members face any health issue during trip then travel insurance may cover the medical expenses. (Many health insurance plans don't cover international tour).
Want To Cancel Your Trip?
This one is the most common reasons why people consider travel insurance. As we said that life is unpredictable who knows when you have to cancel your desired trip. If you're one of them those who think I'm spending more on my vacation than I can afford to lose, then grabbing travel insurance is an ideal option for you which holds trip cancellation coverage. Preparation is better than facing the loss.
Travel Delays
Being a human controlling weather is not in your hands. Adverse weather could lead to travel delays or can become a cause of trip cancellation. Many things such as flight delays, flight cancellation, stolen passport and traffic accidents can create interruptions in your trip. Travel insurance plays an important role in such situations, so you can focus on taking care of your need during a disruption.
Stolen Issue
Terrorists hold guns and thieves hold cleverness so it's very important to save your items and luggage from them. You don't know when your pockets full of credit cards get empty when your luggage gets vanished, and that's a hard time for a tourist. It feels awkward and helpless when you're in someone's else nation with no contacts, no money, and no direction. If you've got your travel insurance then you will realize that decision of getting travel insurance is how important in your travel.
Stress-free Car Hiring
If you hire a car and get involved in an accident then you have to pay the excess. It doesn't matter whether the accident is minor or major, you'll have to pay the excess and that's quite unfair, right? For big damage, we agree to pay the recovery account but for a single scratch, you're not going to pay a huge amount. If you ever get involved in an accident with the rental car then travel insurance can take care of your unexpected financial expense.
Death Of Your Family Member Or Dear One While Abroad
First of all, we don't want such unpleasant situation takes place in your life while journey or making a tour but on another hand, we have to accept the reality. In such situation, it's hard to do the arrangement for corpse but if you have travel insurance can reduce your burden. Having travel insurance can't bring the dead person back to life but the cost of mortician's services and the casket will be given to you.
Enjoyable Tour
When you've got no obstacle or you've got problems with solutions then life becomes easy. Travel insurance holds the objective of offering you and your family a stress-free tour. Packing bag won't make your tour preparation complete when you're missing the option of travel insurance.