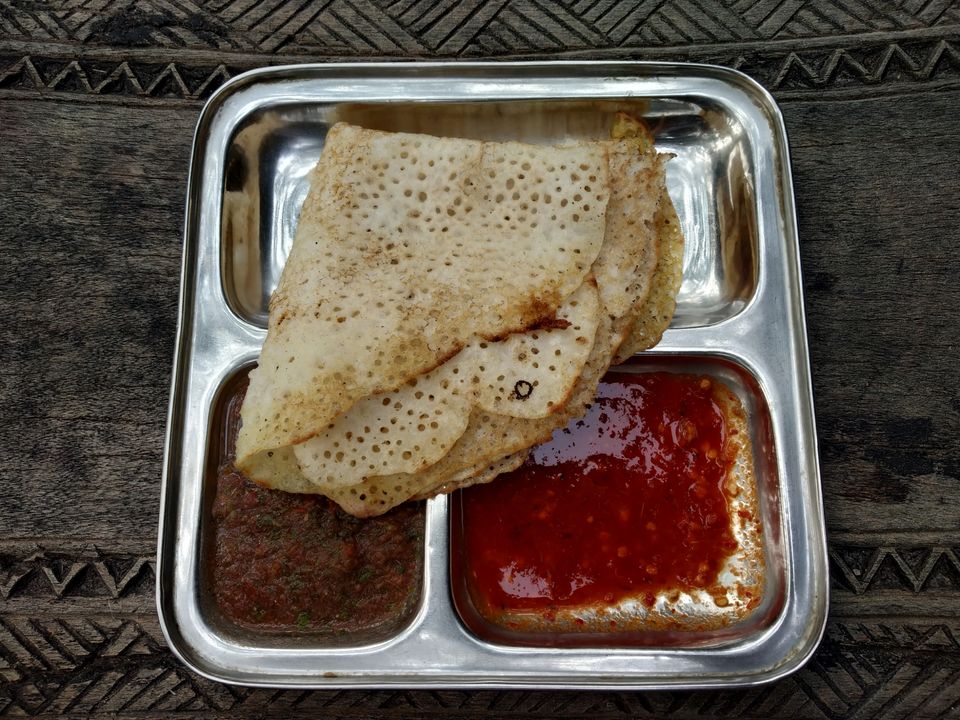 Raipur, the capital of Chhattisgarh is known as the rice bowl of India. Chattisgarh food culture consists of rice, jawar and bajra and the taste is inspired by the neighbouring states. Although Chhattisgarh has its own taste of tribal food culture, it is also enriched with the taste of Bengal, Andhra Pradesh and Orissa. So where the large part of the state cuisine is vegetarian food, it is also getting accustomed to the non vegetarian cuisine because of the mixed culture of the state.
Though everyone looks for a traditional thali or a vegetarian meal while visiting a city or staying there, street foods come to save their pocket pinch. I personally am very fond of street foods which is affordable, time saving and gives you a quick taste of the place.
So while being transferred to Raipur, I thought what can I get to eat more than some vegetarian thali options. Surprisingly, being a foodie and a hard core non vegetarian, I was quite happy to see so many veg and non veg street food stalls all over city. Well, since then I didn't stop to try the street foods available in the city.
Though the street foods are available everywhere like any other, telibandha is the hot spot for the street food lovers. Telibandha is a lake side area which is surrounded by the veg and non veg stalls. After 5 PM, this place turns into a gaint fair. From momos to biriyani, name the food and you will get it all there.
Another place I found while taking a stroll around the city is Sadar Bazar. This is a market place mainly gold market but there are some 70-80 year old shops selling mouth watering samosa and kachoris.
7 best street foods in Raipur are :
1. Momos : Momos here are shaped as dumplings. Veg and non veg, steamed and fried all varieties are available here starting from Rupees 80.
2. Chicken Shawarma : Another delicacy which is available here is varieties of Shawarma. The process of making is live which is quite interesting and droll worthy too. Shawarma's start from Rupees 70 only.
3. Dosa : One of our favourite South Indian delicacy dosa is also available in 7-8 variants. Cheese dosa is my favourite which is only Rupees 60.
4. Cheela and Moong vada : Cheela is a state food of Chhattisgarh. Cheela looks like a thin salty pancake which is served with red chilli paste. This is healthy, made with less oil and cheap too, priced at Rupees 30 only.
5. Dahi vada and Dahi kachori : Sadar Bazar is famous for dahi vada and dahi kachori. These shops are old but hygienic. As this is a market place, the price starts from Rupees 20.
6. Samosa : Like Bengal and Orissa, Chhattisgarhias are fond of samosas too. They serve it with dahi, red chutney and chole ki sabji. Price of one samosa is 10 Rupees which almost same all over the city.
7. Poha and Jalebi : As Chhattisgarh was part of Madhya Pradesh for a long time, both the states are fond of Poha and Jalebi. These are available any time of the day at a very affordable price of Rupees 20-30 a plate.
And the most satisfactory part is that food of Chhattisgarh is really tasty. Till now I haven't tasted a single food which tasted bad 😊