In India, religion is not an annual festival which celebrated and forgotten per convenience. Religion is seeped deep into our lives. From birth to daily routine and puberty to death, Hinduism touches every significant and insignificant part of our lives.
In Hindu ancient texts, there are seven cities which are revered as the holiest. These are lands where gods walked amongst humans centuries ago. The 'Sapta Puri' are places of high religious and spiritual importance, and all also called 'moksha dayini'.
The land in these Sapta Puri is considered so auspicious that Hindus from around the world take their pilgrimage in the hopes of getting 'moksha' after death.
1. Haridwar, Uttarakhand
The gateway to god Vishnu in this world is through the holy town of Haridwar which lies on the western bank of River Ganges. Haridwar is Ganga's first descend intoplains where it reaches after traveling a distance of 2,000 km in the Himalyas. Ancient Hindu scriptures also name Haridwar among the four spots where drops of Amrita, the immortality granting elixir, fell while Lord Vishnu's Garuda was carrying it after the Samudra Manthan. The other three places are Ujjain, Nasik and Allahabad. Mentioned as Gangaswar in Mahabharata, the city of Haridwar is the one of the oldest cities in India.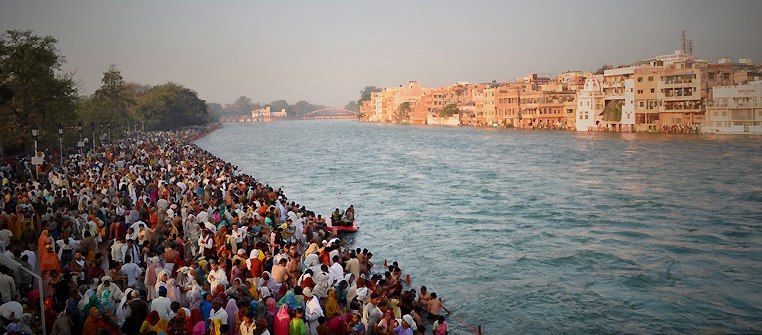 Hindus from around the world come to this land of Amrita to wash away the ashes of their ancestors on the bank of Ganga. Some of those who don't come here to wash the dead, come to wait for death itself.
How to reach: The nearest airport is Jolly Grant Airport in Dehradun and Haridwar Railway Station is right inside rhe city.
2. Dwarka, Gujarat
The kingdom of Lord Krishna, the cradle of Indus Civilization and an architectural gem; city of Dwarka has been a fundamental part of Hinduism as well as as Indian history. The holy temple of Dwarkadhish, which is one of the 'Chaar Dhaams', was built by the grandson of Krishna and is over 2,000 years old. The temple is a monument supported by 72 massive pillars and is a reminiscent of the glorious dynasty of Krishna, the Yadavas, which diminished after the death of their king and god. The original Dwarka was compounded by floods and remains completely submerged in the Arabian Sea. The small island of Bet Dwarka marks a very small portion of where the city was.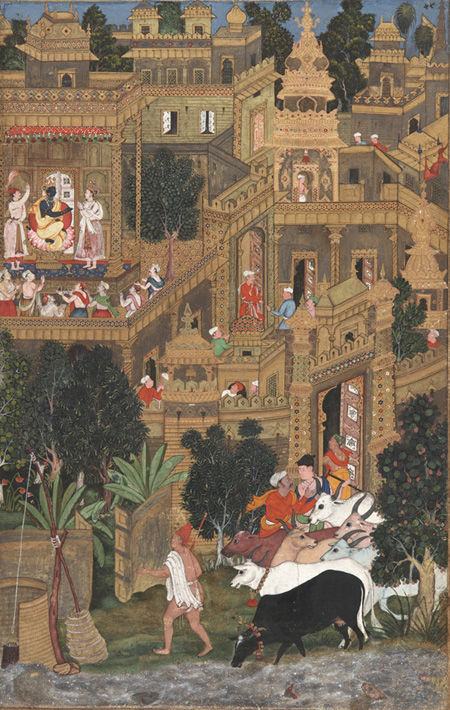 Marking death and a life after it, the island and Dwarkadhish Temple are pivotal symbols of the cyclical nature of life in Hinduism.
How to reach: Jamnagar Airport is 45 km from Dwarka and there is a railway station of the same name (Dwarka).
3. Kanchipuram, Tamil Nadu
The ancient city of Kanchipuram was built during the Pallava dynasty in 6th and 8th century and has an architectural legacy of over 1,000 years. Kanchipuram is the only Saptapuri which is dedicated to godess Parvati, who meditated here and gained Shiva's hand in marriage. According to the legend, Parvati worshipped Shiva here in the form of a Prithvi Lingam under a mango tree. The Lingam was made from sand, and when the neighbouring river overflowed Parvati embraced it risking her life to save the mud idol. This gesture is followed by Shiva coming in human form and marrying her. God Shiva in this region is very romantically called Tazhuva kuzhainthaar, He who melted in Her embrace.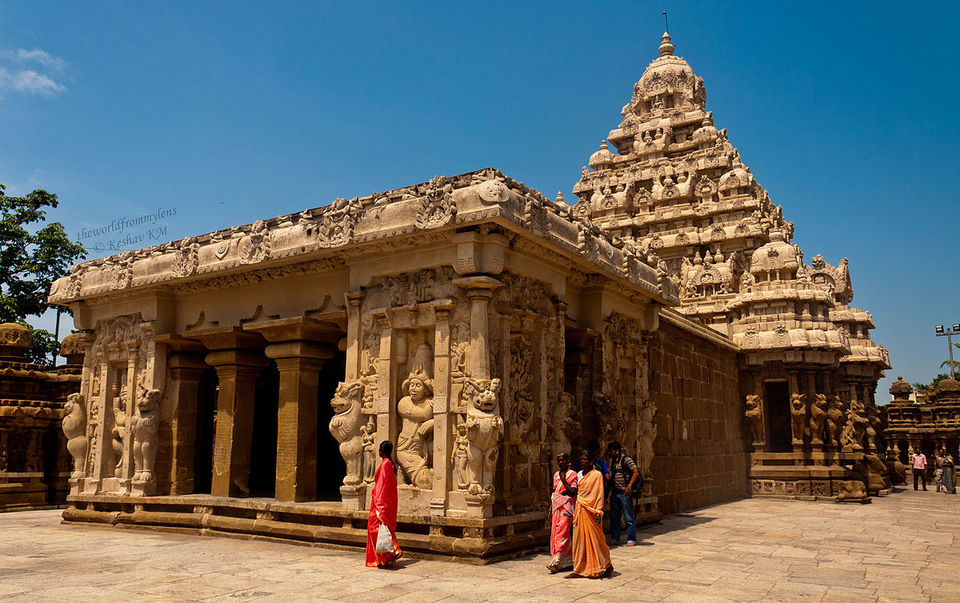 Immortalized through a divine love story, Kanchipuram is often visited by people who are looking for a place of contact between man and God. A place that can grant them a way to heaven.
How to reach: Kanchipuram is only 69 km from Chennai and can be reached through the Chennai-Bangalore expressway.
4. Ujjain, Madhya Pradesh
Ujjain was one of India's first kingdom's whose recorded history dates back to 3rd century BCE. King Vima Kadphises whose reign goes up till Iran considered Shiva his divine partron and was responsible for bringing Hinduism into Central Asia region. The Mahakaleshwar Temple which marks Ujjain on the spiritual map of India, can be traced upto 7th century BCE. Mahakaleshwar is the only south facing jyotirlinga and there is another manifestation of Shiva here which is known as Sri Swapneshwar Mahadev who apparently only asks for a clear heart in return of wish fulfillment.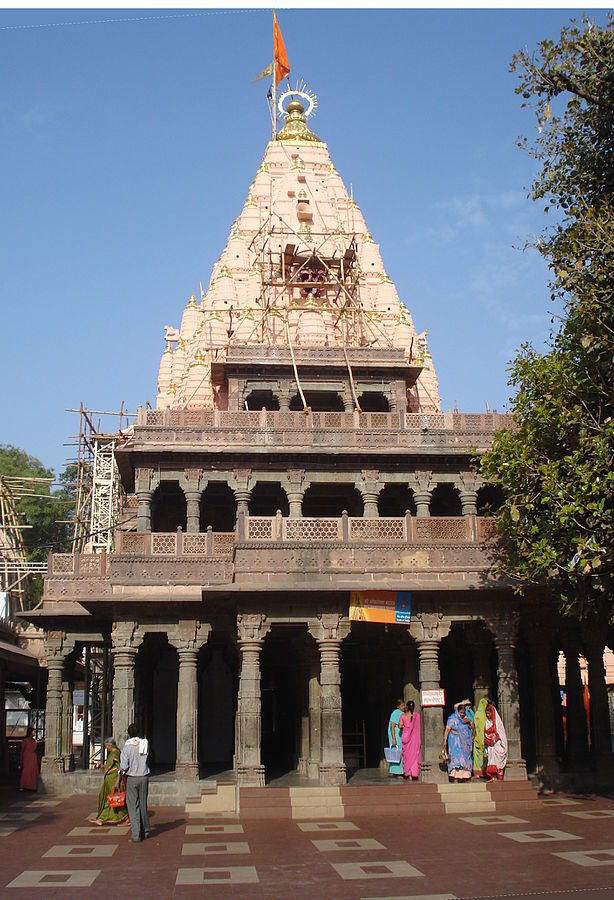 This is the land of Mahakal, the transformer of time and space. People come here to wrestle with the atrocities of life and death, hoping to find their dreams realized and fears resolved.
How to reach: Devi Ahilyabai Holkar Airport (IDR) at Indore is only 55 km from Ujjain and there is also a major railway station of the same name.
5. Varanasi, Uttar Pradesh
The second oldest continously inhabited city in the world and the most ancient city of India, Varanasi/Kashi is the cradle civilization as we know it. Mark Twain has even refused to date Varanasi, he says, "Benares is older than history, older than tradition, older even than legend, and looks twice as old as all of them put together." The sanctity stands on an exhausting number of elements which came together to lay foundation of two great religions in the world, Hinduism in Buddhism. Along with being the spiritual capital of India, Varanasi was also venerated as an industrial hub and port which traded silk fabrics, perfumes, ivory works, and sculpture. Kashi Vishwanath Temple is amongst 12 jyotirlingas in India and has been re-built after a near complete destruction by Mughal Emperor Aurangazeb. Kashi is also called 'Shiva ki Nagri' and that is not just because of the Vishwanath Temple. According to ancient Hindu texts, it was on Manikarnika Ghat that Shiva ceremoniously cremated Sati after she immolated herself in defiance. The cremation ghat where hundreds weep for their loved ones, once saw the mighty god shed tears too.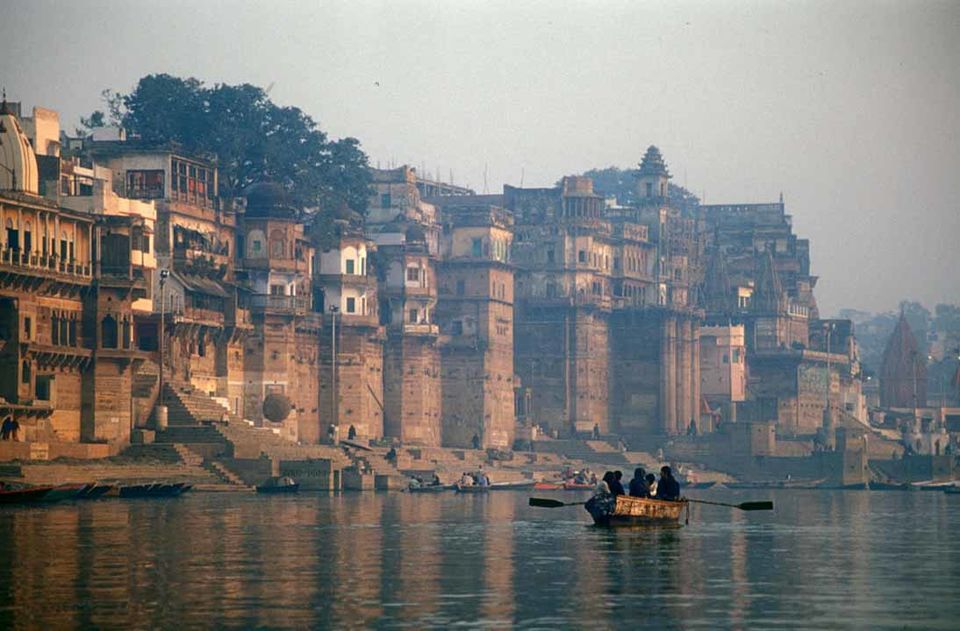 For almost 4,000 years tired and wishful souls have traveled to the ghats of Varanasi to die. The rare west bank of south flowing river (Ganga flows North in Varanasi) has seen lives of a million sages and warriors, and it still remains at the epicenter of Hindu universe where the cycle of life can only be relieved by 'moksha'.
How to reach: Varanasi Airport and Varanasi Railway Station are very well connected to all parts of the country.
6. Ayodhya, Uttar Pradesh
Vishnu and Shiva are two of the triad who have heavily influenced life on earth by making contact with civilizations that date back thousand years from the birth of Jesus. Ayodhya, Ram Janmabhoomi, is where Lord Ram was born. Being god Vishnu's seventh incarnation, stories and legends of Ram and his kingdom infiltrate the Hindu consciousness. The ancient city of Ayodhya has over 100 temples and many 'kunds' (pools). The kunds are places where respective characters are said to have bathed or visited. Ayodhya contains Sita Kund, Bharat Kund, Laxman Ghat and even Brahma Kund.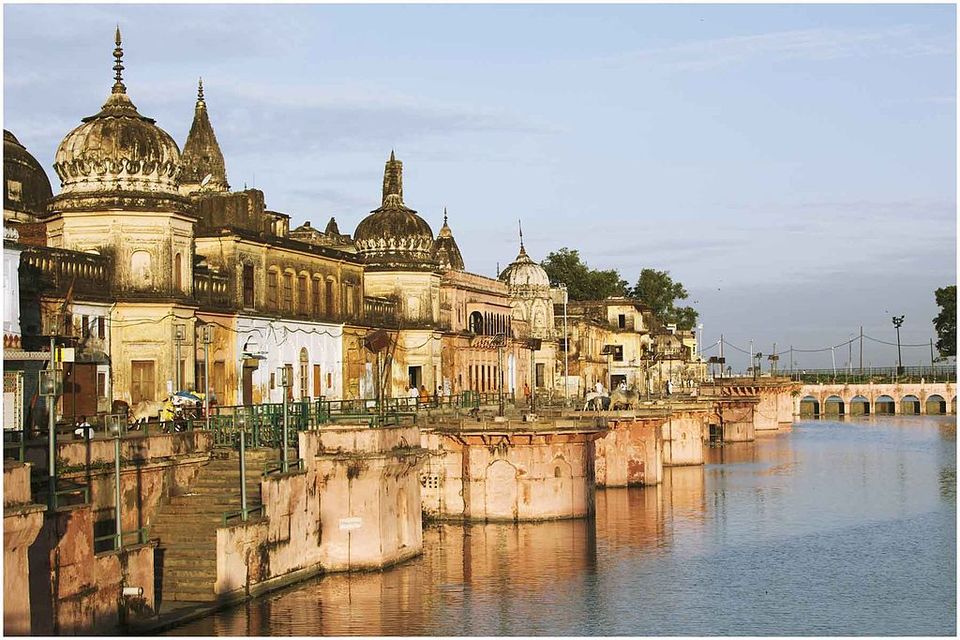 Ayodhya stands evidence of India's fearless capacity to live in stories, believe in redemption and hope for something greater, even after death.
How to reach: Nearest Airport is 130 km away in Lucknow. Ayodhya railway station is well connected to other main stations around India.
7. Mathura, Uttar Pradesh
The second oldest city in India has been destroyed and re-built so many times that it has become a wonder of time stamps in itself. From being sacked by Huns to completely demolished by various Mughal emperors, Mathura has faced destruction at the hands of every non-Hindu ruler. But despite being in the face of terrible times, Mathura has contained a jovial and effervescent which is symbolic of the time lord Krishna spent here as a child. An incarnation of god Vishnu, Krishna is at the center of the great epic Mahabharata. But before he became a renowned ruler and charioteer, Krishna spent a childhood that has inspired stories which are still told in households around India.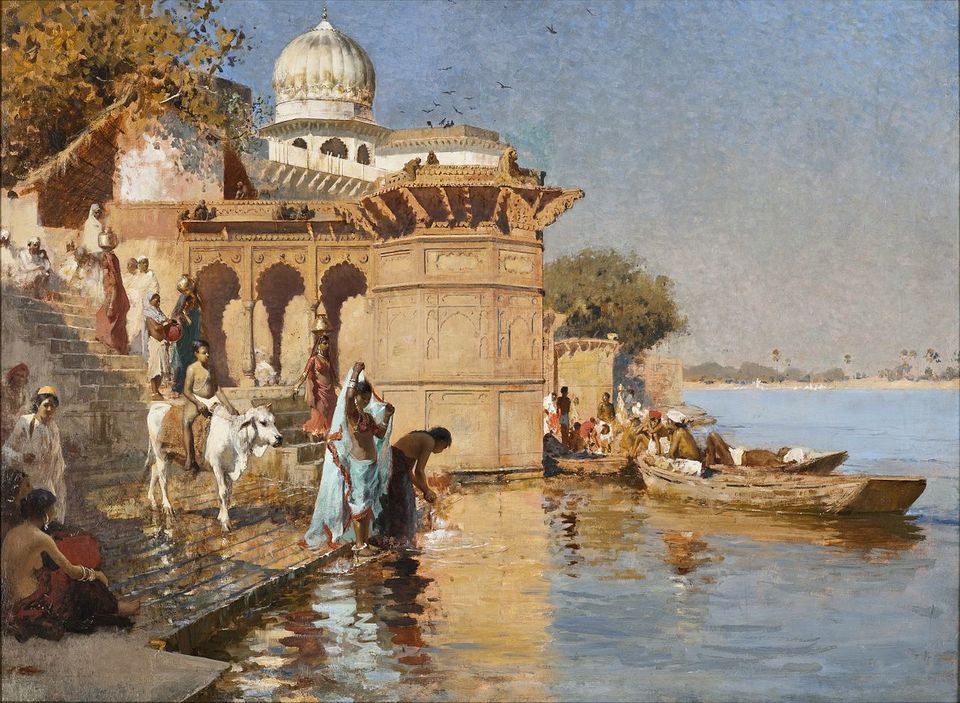 Being the birthplace of Vishnu on earth, Mathura holds a highly significant role in starting a series of events which led to the great war of Mahabharata. The stories of death and penance of Mahabharata echo throughout the Hindu consciousness and remains alive in the heart of anyone who hears the epic tale.

How to reach: The Agra airport is just 58 km away and Mathura is a major railway junction in North India.