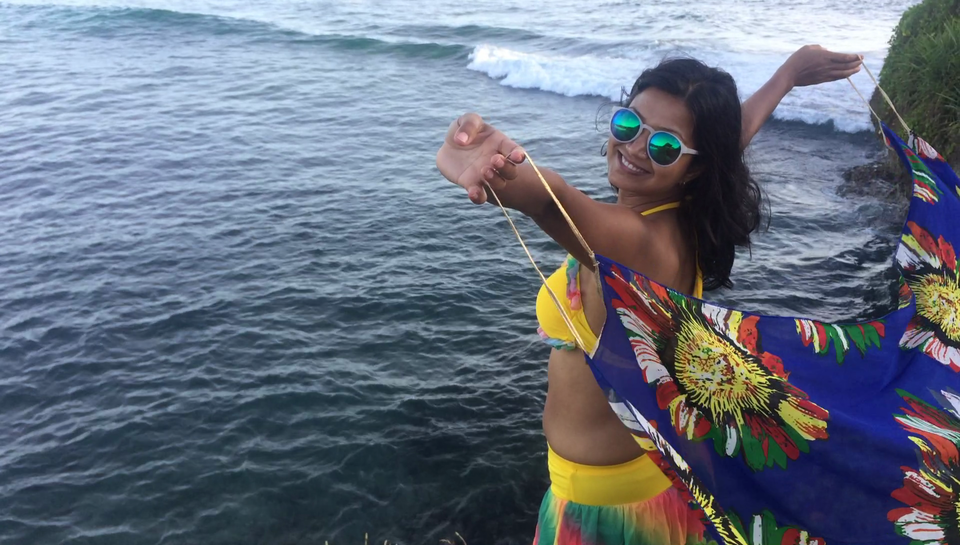 On our first anniversary, we traveled 8 days in Indonesian and visited 4 Island: Bali, Nusa Penida, Lemongan and Ceningan under Rs. 80,000 (all inclusive)
Cost Airfare
Rs. 32,000 return fare for 2 pax. (Hyderabad to Bali and Vice Versa)
Cost Hotels
Rs. 16,500 Hotels for 7 Night.
2N: The Akmani Legian , Kuta for Rs. 3,400 inc. breakfast
3N: The Nusa Indah Bungalow, Nusa Lembongan for Rs. 7,600 inc. breakfast
2N: Sri Bungalow, Ubud central for Rs. 5,500 inc. breakfast
Cost others
Rs. 31,000 (Rs. 12,000 meals, Rs. 7,000 island hopping, Rs. 2,000 bike rent, Rs. 1,000 Kecak dance, Rs. 3,000 entries, Rs. 6,000 misc.)
Cost Visa
Free. Passport holders of 155 countries including India receives a free of cost 30 days Indonesian tourist visa upon arrival. No documents required to get Visa on Arrival.
Itinerary