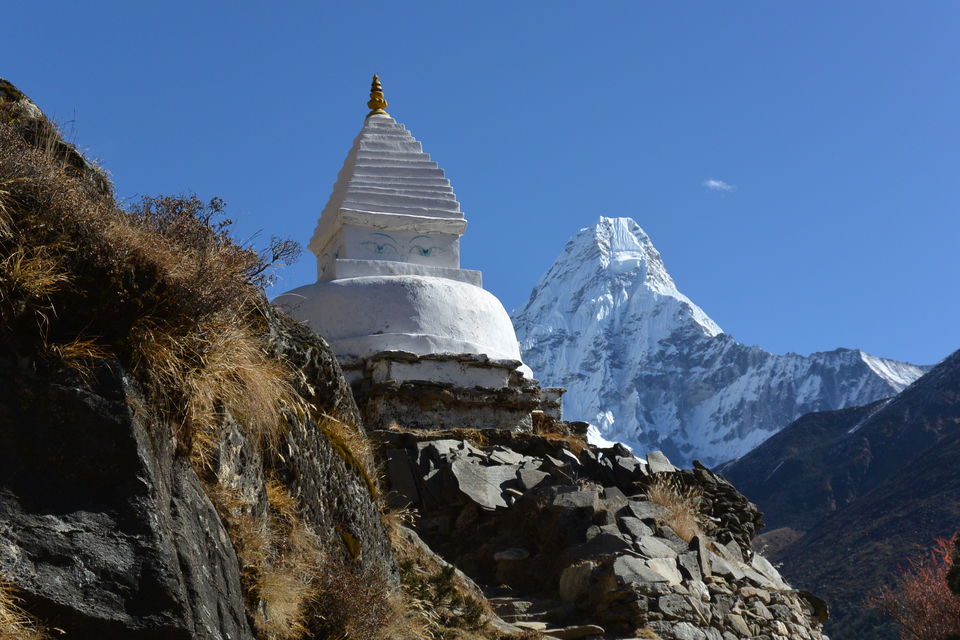 Tengboche trekking also popular as Everest Panorama Trekking is a short hiking holidays in the Everest region to witness the Himalaya ranges and get a life-time experience. With a scenic flight, flying over highest Himalaya ranges, you will fly to Lukla to begin the trek. On the way, the eye-catching scene of Kusum Kangraru takes you to Phakding from where you will trek to Namche Bazaar walking across the Dudh Koshi River. The bazaar presents the first sight of the world's highest peak-Everest.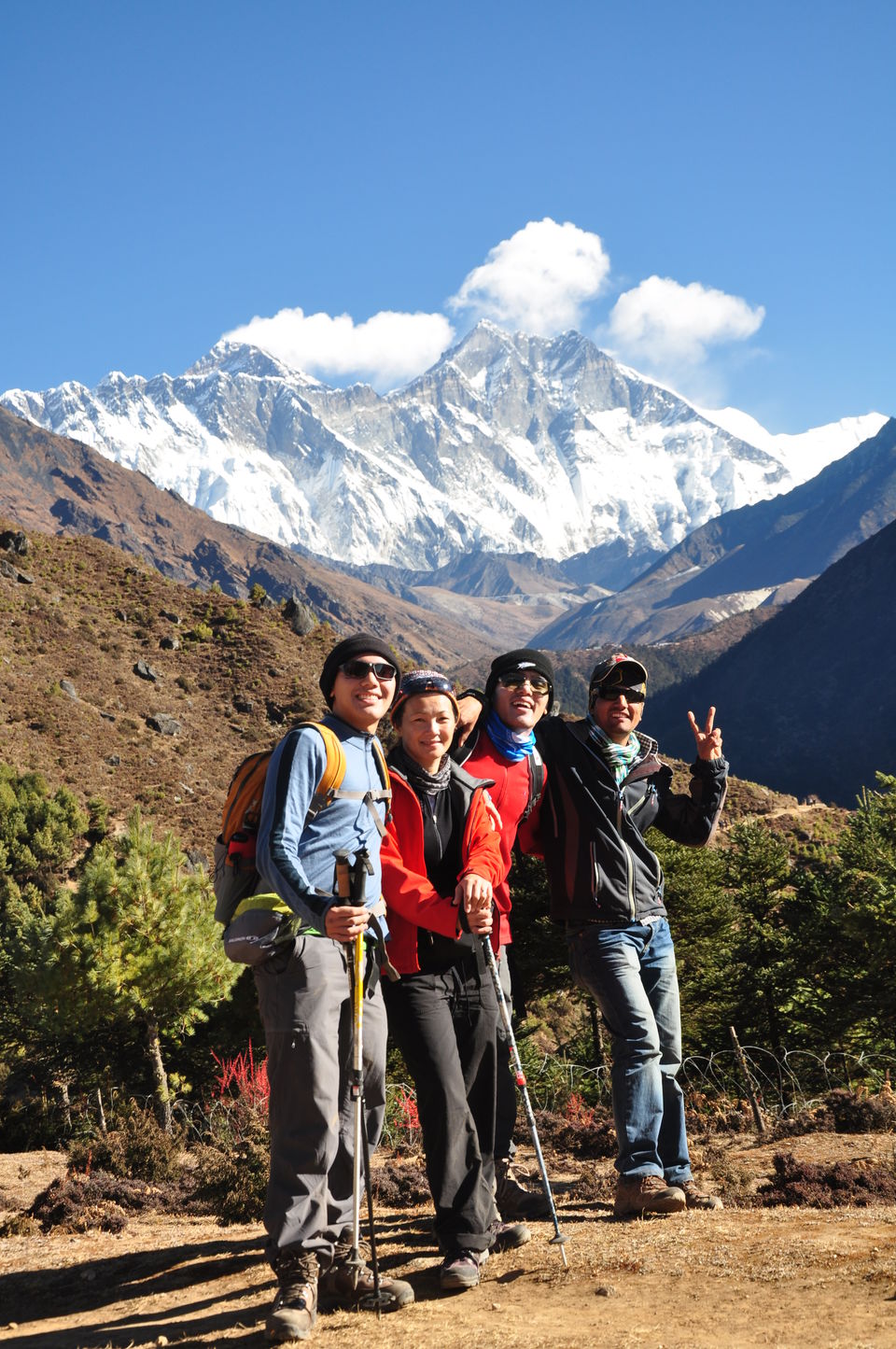 If you are obsessed with trekking to higher Himalaya regions, yet you have limited vacation time, Everest Panorama Trekking is one of the best trekking options which is meant for anyone with moderate physical fitness level.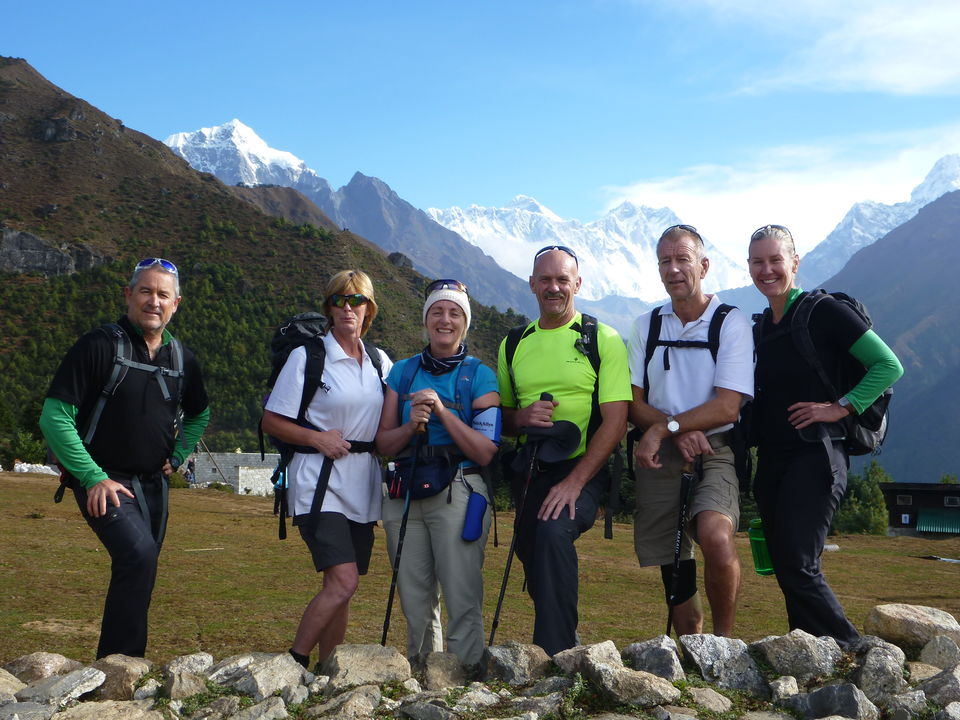 A short hiking to Everest View Hotel is an awesome experience which presents spectacular views of Everest, Tawache, Amadablam, Lhotse, and more. The most amazing part of the trek is trekking to Tengboche where you will be surrounded by the marvelous landscape of Mount Everest Amadablam, Mt. Everest and numerous other peaks.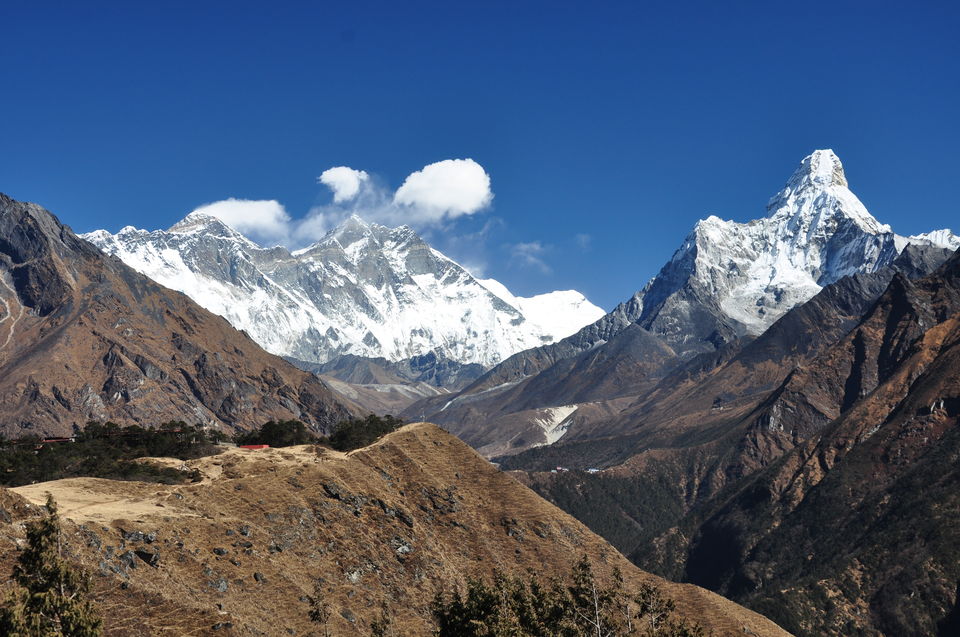 Highlights
• Scenic flight to Lukla
• Visit Tyangboche Monastery
• Wonderful views of Everest, Tawache, Amadablam, Lhotse, and more.
• Visit Everest View Hotel, the highest hotel on the earth.
• Explore around the villages including Phakding, Namche Bazaar and Khumjung
What You Can Expect
7 days short Tengboche trek for Everest experience begins from Lukla with a scenic flight. Lukla is a town where a lot of other trekking begins. You will be safely guided by one of the experienced guides and you will be assisted by porters to carry your trekking essentials. Concerning on accommodation, you will stay overnight at teahouses or guesthouses. This tour best suits for anyone with a moderate level of fitness.
Detailed itinerary
Fly to Lukla and trek to Phakding (2652m)
You will fly to Lukla experiencing a scenic flight. Soaring over highest Himalayas presents tremendous experience. As you land at Lukla airport, our guide will present brief ideas about safety to begin the trek. You will begin walking to get to 2652m. With an easy walk, the trek takes to Cheplung village where the arresting views of Mt. Khumbila will welcome the trekkers.
You will also walk all along with Dudh Koshi River for around three hours. Descending downward, lush landscape and the eye-catching scene of Kusum Kangraru on the way to Phakding is just unforgettable. Remaining time at Phakding, one can simply relax or explore around.
Trek to Namche Bazaar (3440m)
You will walk ahead from Phakding early in the morning to get to Namche Bazaar which is set at the altitude of 3440m. The distance between Phakding and Namche Bazaar is 9 km and it takes around 6 hours to reach Namche Bazaar.
On the way, you will walk across the Dudh Koshi River a number of times which takes you to a small village named Jorsale. Walking ahead, you will have a rather tough way up to Namche Bazaar – the capital place of Everest region which is largely occupied by Sherpa people. Here, you will also capture the first sight of the mighty Everest. The striking scenery of surrounding Himalaya backdrop will also allure you.
At Namche Bazaar, you can just relax or explore around to get acquainted with the way of life and culture of local people.
Namche Bazar - Everest View Hotel - Return
Acclimatization is very much essential while trekking to higher altitude in order to avoid the problems related with altitude sickness.
You do not necessarily have to rest all-day long. Instead you can go for short hiking and get accustomed with the lofty environment. You can simply hike to Syangboche Airport located at the altitude of 3700m. Or, optionally experience a short hike to Everest View Hotel which presents breathtaking views of Everest, Tawache, Lhotse, Amadablam, and more.
While returning back to Namche Bazaar, we will also visit The Everest Photo Gallery and The Sherpa Culture Museum.
Namche to Tengboche (3860m)
Enjoy the most important part of the trek, on this day after walking for around 5 hours. With an easy stroll, you will reach Tengboche situated at the elevation of 3860m.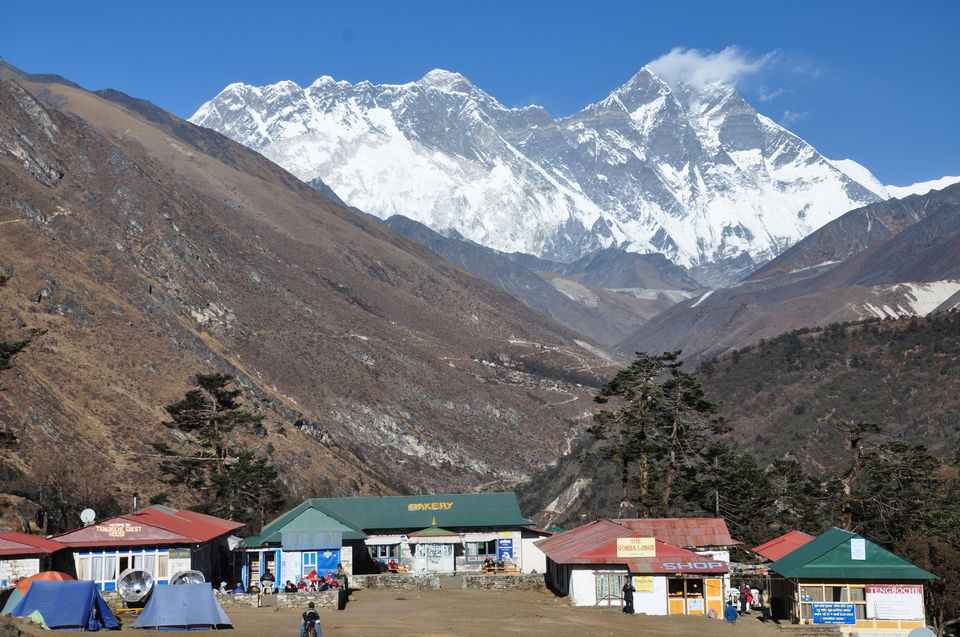 The outstanding landscape of Mount Everest Amadablam, Mt. Everest and countless other peaks will surround us which are just amazing. The stunning views will remain in your memory forever, plus, you can also record it in your camera.
Trek to Namche (3440m) via Khumjung village (3700m)
It takes around 6 hours to reach Namche Bazaar from Tengboche. We will return back from Tengboche tracing awesome picture of breathtaking landscape.
On the way, after walking down for some time to Pungki Thanka, we will stroll on a vertical way to reach the village. We will pass by the Khumjung village which is situated at the elevation of 3700m. The village rewards you with the magnificent picture of Mt. Khumbila.
At the village, we can just relax for some time or we can also make a trip to Hilary School and Khumjung monastery. After that, we will walk on a descending path to Namche.
Trek to Lukla (2800m)
After observing one of the most wonderful views you'll ever observe, on this day you will return back to Lukla which takes approximately 7 hours.
En-route, we will walk on a steep path that descends and walk across several suspension bridges adorned with the prayer flags constructed above Dudh Koshi River. We will also pass through woods full of pine and rhododendron trees to reach Lukla.
In Lukla, you can have amazing time celebrating the accomplishment of safe Himalayan voyage.
Fly back to Kathmandu
On this day, you will again take a scenic flight to Kathmandu from Lukla taking pleasure from the mountain views. Our representative will help you transfer to the hotel.