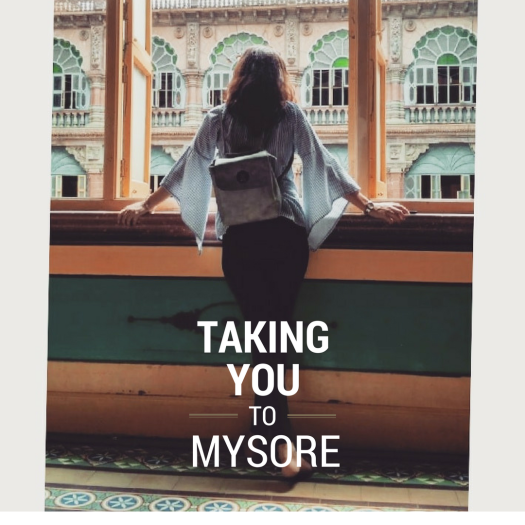 Places I have not seen excite me the most for what lies beyond. For me the idea of travelling is not to live in extravagant hotels and eat in super luxurious restaurants rather roam around the way a localite would do and that takes to me to the best budget friendly places to eat (My food love is not a secret anymore) and I come back knowing a place than merely visiting it.
It had been almost 10 days that I was working on a project in Bangalore last October and the work did not allow me to explore much in terms of neighbouring cities. I remember it being Sunday afternoon that my friends mentioned 'We are going to Mysore'. The mere name of the place made me think of the famous 'Mysore Pak' (kind of person who thinks of food before setting foot in a new place) and without any delay, next morning at 6 am I was standing at Bangalore station with 5 friends who I literally had to drag from beds.
We decided to take this 138 km Journey in train. We boarded Hampi Express at 6:20 a.m. and reached Mysore by 9:15 a.m. (3 hours approx.)
One rule we decided to stick on for the trip was 'No time waste' because our stay at Mysore was just for 7 hours. Yeah! Short trips bring out the energies that we ourselves are not aware of.
We had list of places to visit noted but to make it an easy ride we took a car and a driver on rent. (You can easily get in contact with these agents right outside the station, and they charge you decent that you don't hesitate recommending them to others).
Keeping first things first, we asked Mithun bhaiya (Our driver) to take us to a place for breakfast. As desired, he took us to a local small restaurant, Hotel Cafe Mysore where we were served the 'Mysore Dosa' followed by other south Indian dishes. What excited me was to see the excitement of Mithun Bhaiya who was more particular about giving us time deadlines for a place because he did not want to us to miss on any worth visiting place there.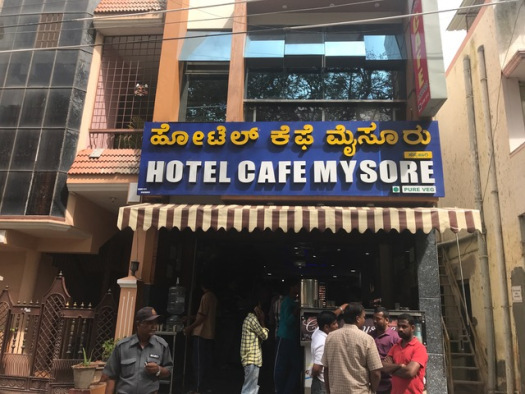 And the journey to one of the most flamboyant places in south India began-
Located on the top of Chamundi Hills about 13 km from the palace city of Mysore, stands the Hindu Chamundeshwari temple. Temple is considered as a Shakti Peetha and one among the 18 Maha Shakti Peethas. We luckily visited at the right time i.e. morning and thus enjoyed the color and buzz around the temple. This ancient Hindu Temple is dedicated to goddess Durga's Chamundeshwari avatar. The temple is built in the typical Dravidian style and has an extremely impressive gateway.
The traffic and time constraints did force us to return even after driving halfway to the 15 feet high Nandi statue that is over 1000 steps above temple but we made sure to devote some time to enjoy the cool air and views over Mysore and beyond.
On our way back from temple, at Chamundi Hill main road, we made a stop at India's first Sand Sculpture Museum - Mysore Sand Sculpture Museum placed over 13500sq. feet. An excellent example of creative brilliance, this compact museum is devoted to sand art, housing several intricate sculptures. A 15-feet-high sand statue of Lord Ganesh welcomed us to an open air space followed by variety of themes including Tom & Jerry, Mysore Kings, Chamundeswari Goddess, landscapes and animals.
The entry ticket of Rs.40 per person made us witness around 150 sculptures in 16 different themes and felt like a different world all together for half an hour. Intricate carvings on the sand, delicateness of the sculptures and their unique themes made it a place worth visiting.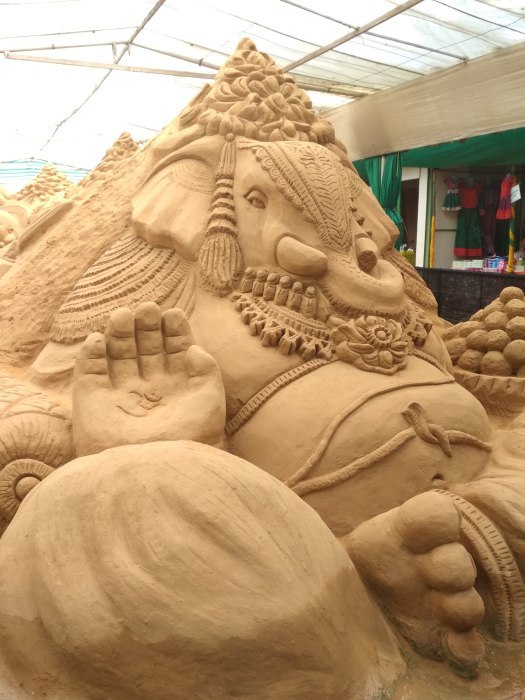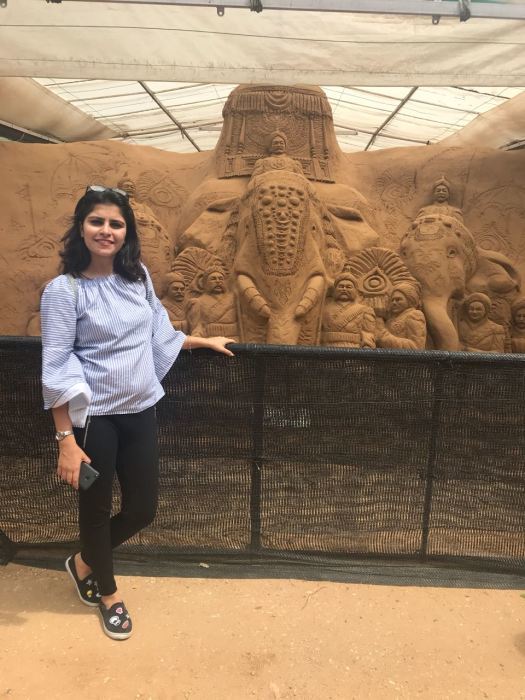 We took a glimpse of it while driving to Chamundi hills and were eagerly waiting to stroll down the elaborate pathways of the famous Mysore palace. Also called Amba Vila palace, Mysore palace is the largest and the most opulent of all the surviving palaces located in the City of Palaces, Mysore. It is the official residence of the Wadiyar dynasty and the seat of the Kingdom of Mysore.
A culmination of Dravidian, European and Roman architectural styles, the palace is full of intricate motifs on the ceiling, chandeliers and furniture befitting a royal household and thus creating a really spectacular sight.The interior of Mysore Palace is richly carved, intricate, colorful and architecturally thrilling. Each new room we discovered seemed to surpass the last in terms of rich colours, fine paintings, elaborate architecture. The walls along the corridors are decorated with oil paintings of royal themes
We missed the spectacular illumination just by a day. We were told by Mithun bhaiya that on Sundays, public holidays and during the Dussehra festival the palace it spectacularly illuminated at 7p.m. Some 97,000 bulbs are lit all over the palace to make the structure dazzle against the dark.
The entry ticket of just Rs.40 gave me the royal hour and experience of my life.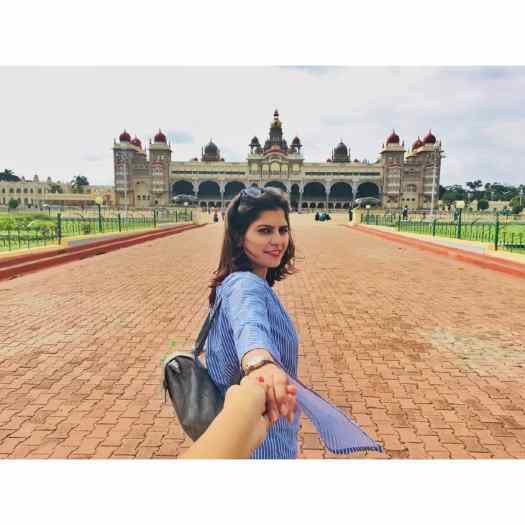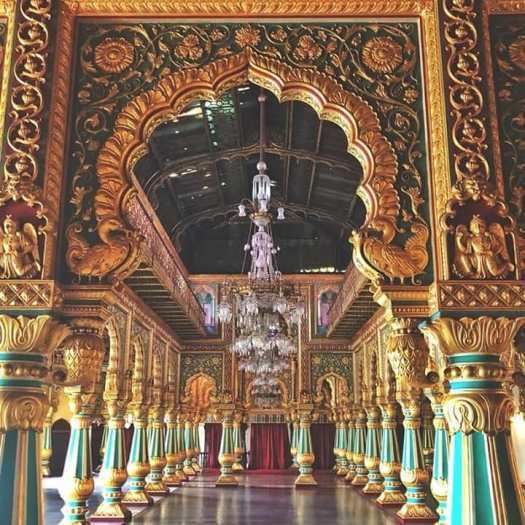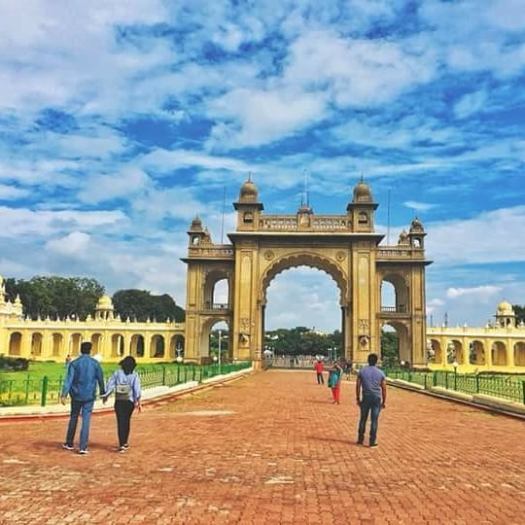 Not in my life I have ever visited a Zoo, so the idea of visiting one of the best zoological gardens in India sounded extremely interesting. We decided to keep it towards the evening because mammals are active during this time (Morning would be the best time if you love birds)
Sri Chamarajendra Zoological Gardens, also known as the Mysore Zoo, is a 157-acre zoo located near the Mysore Palace and is home to a wide range of species. The thrill to see Big to small cats, Aquatic to terrestrial birds and Primates to reptiles, one Hundred and Sixty-Eight species in a single place cannot be put into words.
The animals I saw with great interest in my L.K.G books were right there giving me goosebumps and laughter at the same time.
This thrilling and exciting costed us Rs.50 per person.
(Since I left my phone in Car, Images could not be clicked)
We were completely exhausted by now but a mere fact mentioned by Mithun bhaiya excited us. He mentioned about one of the tallest churches in Asia. The fact that got our energies back was that the church is located in a place from where one can hear a Hindu temple's evening Aarti, a Muslim mosque's evening Namaj and a Christian Church's evening prayer at the same time. We wanted to experience this in real time and drove to Cathedral of St. Joseph and St. Philomena.
We were lucky enough to reach at the right time and hear three prayers at the same time.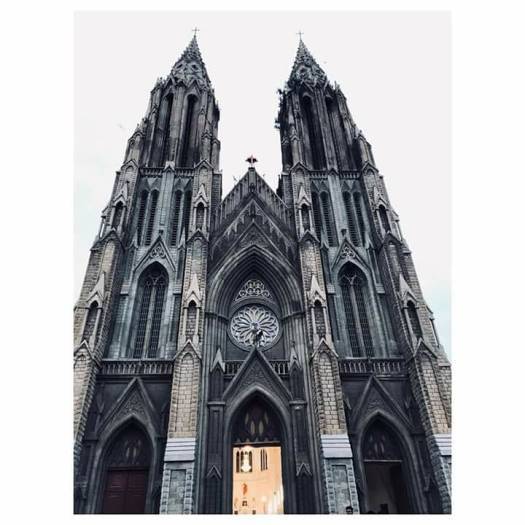 We got our dinner packed from a local restaurant and boarded the train back to Bangalore.Though short but Moving to and fro in Mysore from its historical treasures to natural wonders and from temples to churches was one fine ride that brought me closer to the city.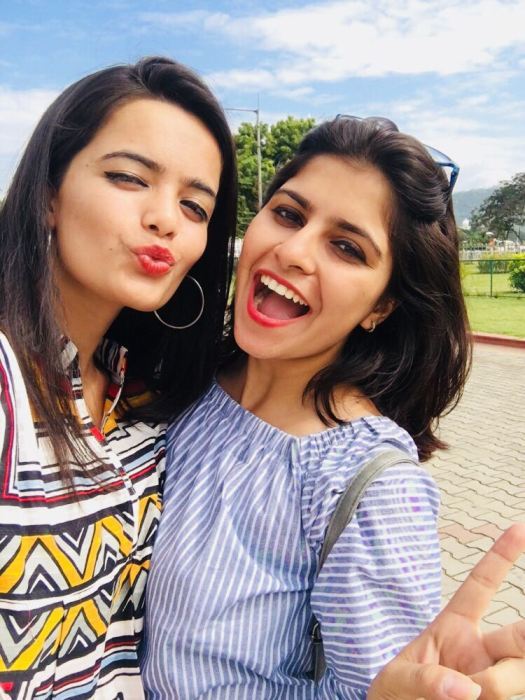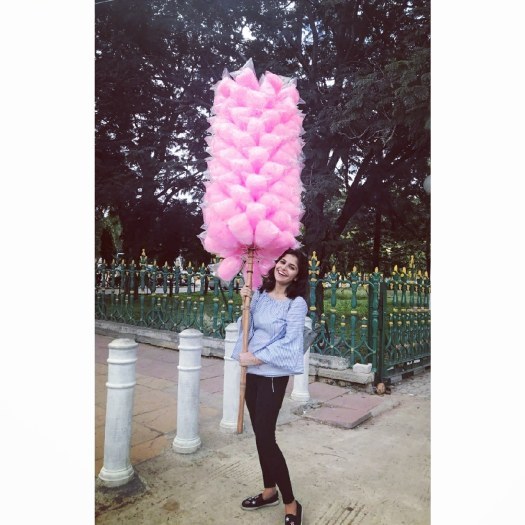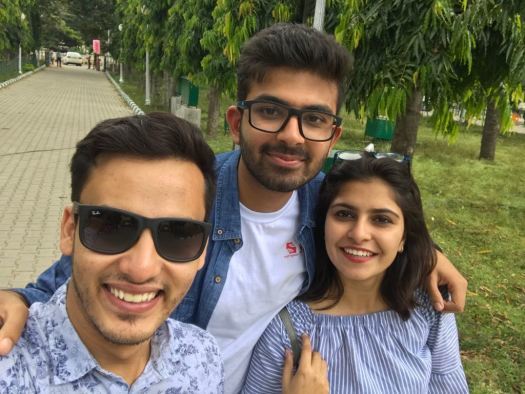 There were several things that we missed because of the lack of time but I suggest you to add them to the list if you make it to the place.
Do some shopping- Mysore is extremely famous for its production of fine silk, sandalwood and other local products and is the best place to shop for sandalwood oil, incense and exquisite (but expensive) silk saris and other handicrafts
To get the real essence of Mysore, I recommend at least a few days stay, walking around the streets and hanging around the small cafes in the city centre. And yeah, walk slowly, for there is something to feel at every step in MYSORE.