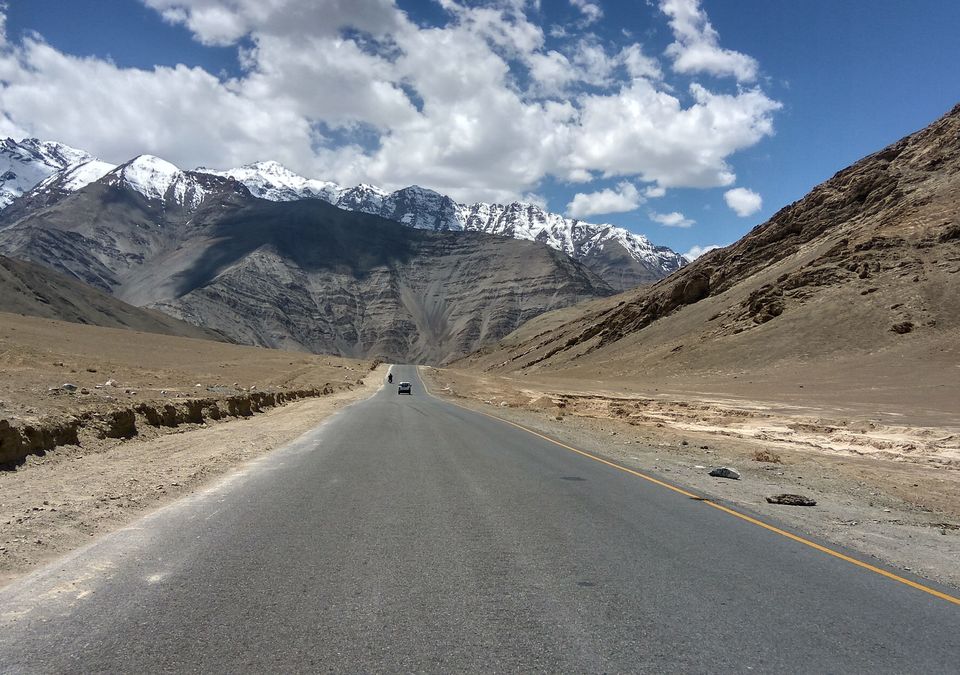 Be it a college going guy or the entire fleet of software engineers or just a common man who is stuck in a vicious cycle of home and office, every one has a dream to go on a road trip to Himalaya more specifically Ladakh. So after multiple postponements and a month of planning and preparation me and 3 of my friends finally agreed for a 7 days trip. Though ladakh is beautiful and vast landscape but still 7 days is too long time So we've decided to split our vacation to two parts - First 3 days in manali and kasol and remaining 4 days for Ladakh.
I. Manali & Kasol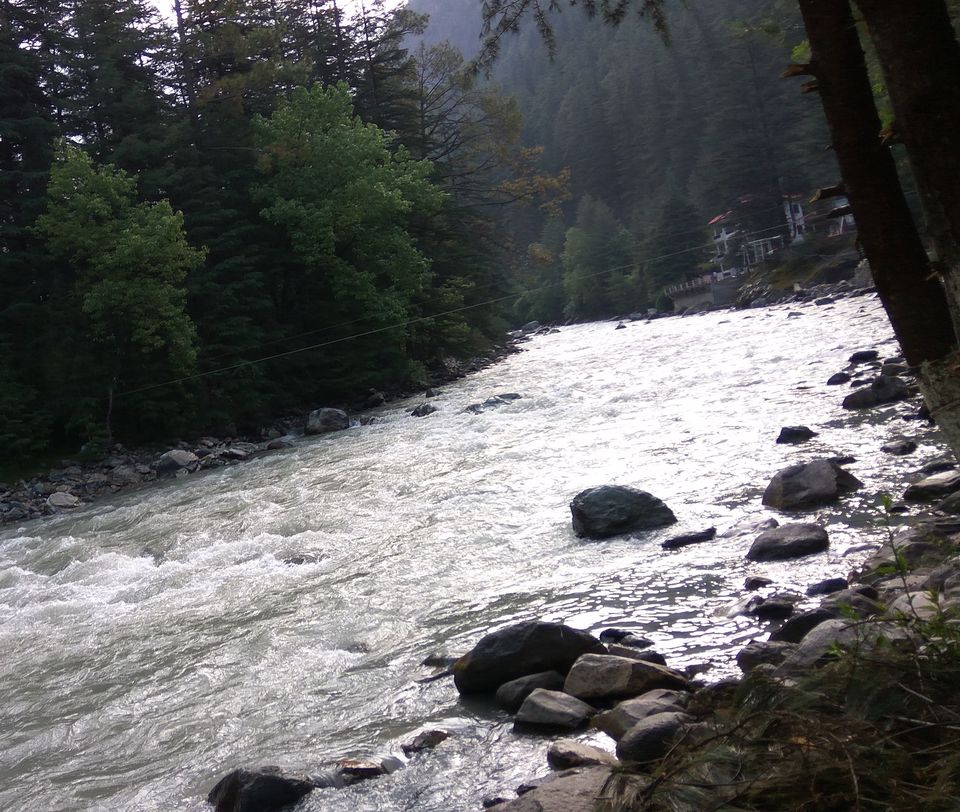 Day 1.
After an overnight journey we reached Manali at morning, then we went to get rented bikes as we planned for road trip no matter how long or short it is. The rents are pretty standard as they are fixed by the unions. A Royal Enfield would cost you around 1200-1500 INR. We took Royal Enfield 500 and hit the road for kasol. After 3 hours of smooth journey we reached kasol and stayed in a riverside camp which costed us around 1500 INR for 4. The road to kasol is very good and you could easily hit 90KMPH on the way.
As kasol is the weed capital of India so you could try it at cheap rates but be aware of the pedllers, you could ask your camp instructor or hotel manager for a possible contact person as its not a taboo in kasol and localites are pretty cool with it.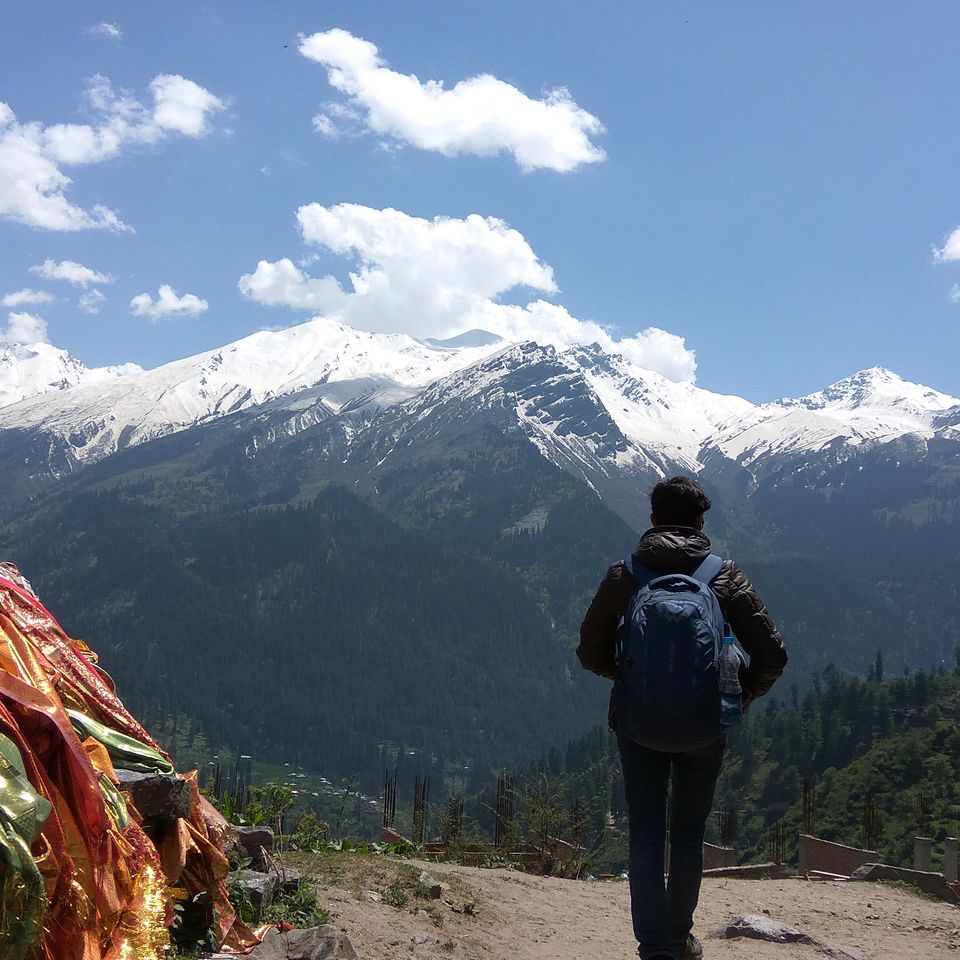 Day 2.
Next day early morning we started our journey for a small place village called Tosh famous for its scenic beauty, trekking, waterfalls etc. It is quiet popular among the foreigners, I guess as we saw many of them. The final 2 Km to tosh is quiet adventurous as technically there was no road and there is steep climbing. Do visit the waterfall after a 2Km long trek, you would pass through the village and could have some glimpse of life at mountains. After spending 3 Hrs we headed back to Kasol, on our way back there is a temple in manikaran famous for its natural hot water spring. We reached kasol in the evening and took a tent to stay for that night.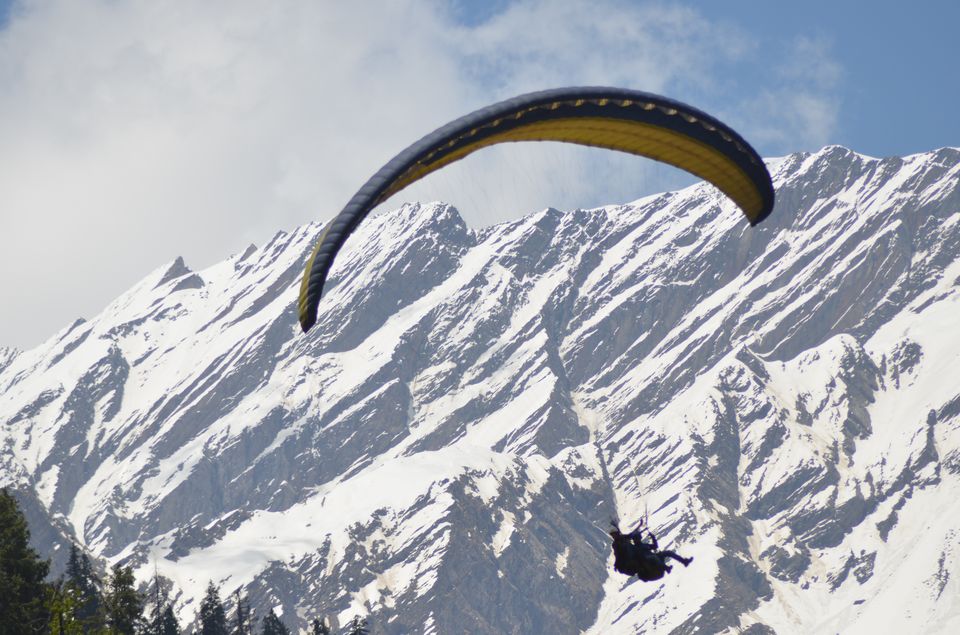 Day 3.
We left kasol and headed back to manali in the early morning this time by mistake we din't took the tolled road and took the old road to manali. Though the roads are not in good shape but the scenic beauty and photogenic mountains makes it ideal for a road trip. We reached manali in the afternoon after giving back our rented bikes we took some rest and then we decided to go for para gliding in solang valley. On the way we saw locations where some iconic bollywood movies got shooted.
The entire solang valley is very beautiful with sky full para gliders, there two options for the para gliding - short flight(1000INR) in which they would push you through a small cliff and long flight(3200 INR) in which they would take you to a hill top through a cable car and you would initiate the flight. In both the type of flight pilot would be there with you. Evening we took a bus for chandigarh and flight to leh from there on.
If you have time and your are an adventure junky you cold also try 14 KM river rafting in manali.
II. Leh & Ladakh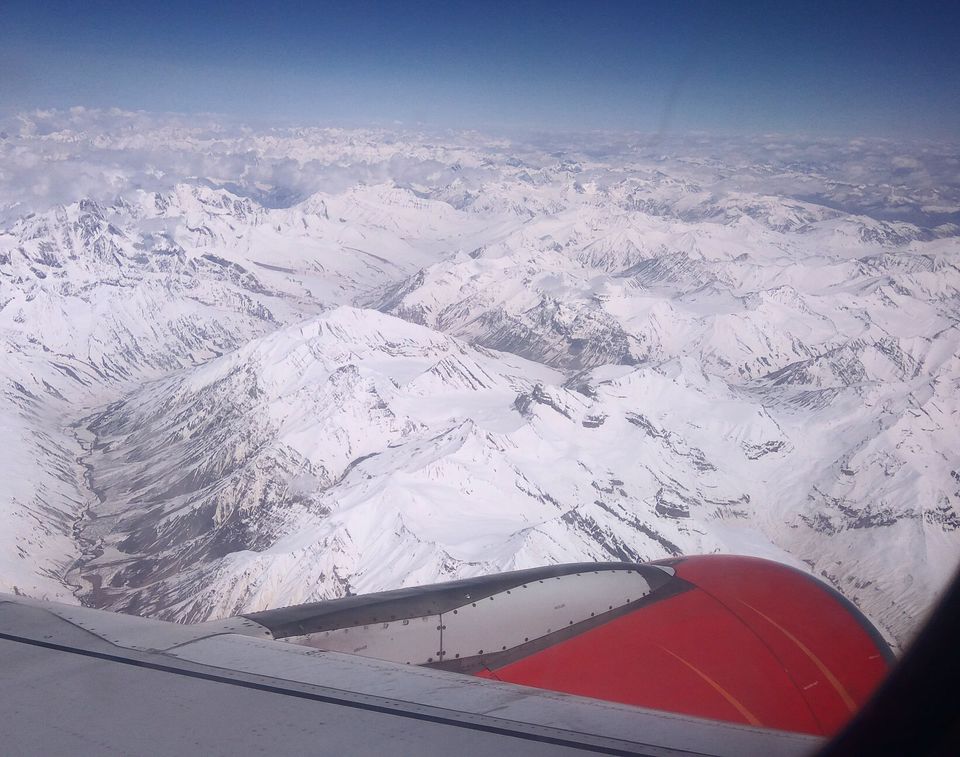 Day 4.
After again an overnight bus journey we reached Chandigarh from there we took a flight to Leh. If you also decide to take a flight to Leh don't forget to pick a window seat in advance as it is more like a guided tour, where your pilot would tell you about all the visible peaks and lakes. After a 45 mins flight we finally reached Leh, we booked a cab and reached our hotel which was around 10Km from airport. People of Leh are known for their hospitality and helpfulness and you would find it everywhere. It is advised to take rest for a day or two so that your body gets accustomed to sudden altitude change and low oxygen, we did the same and just explored the local market.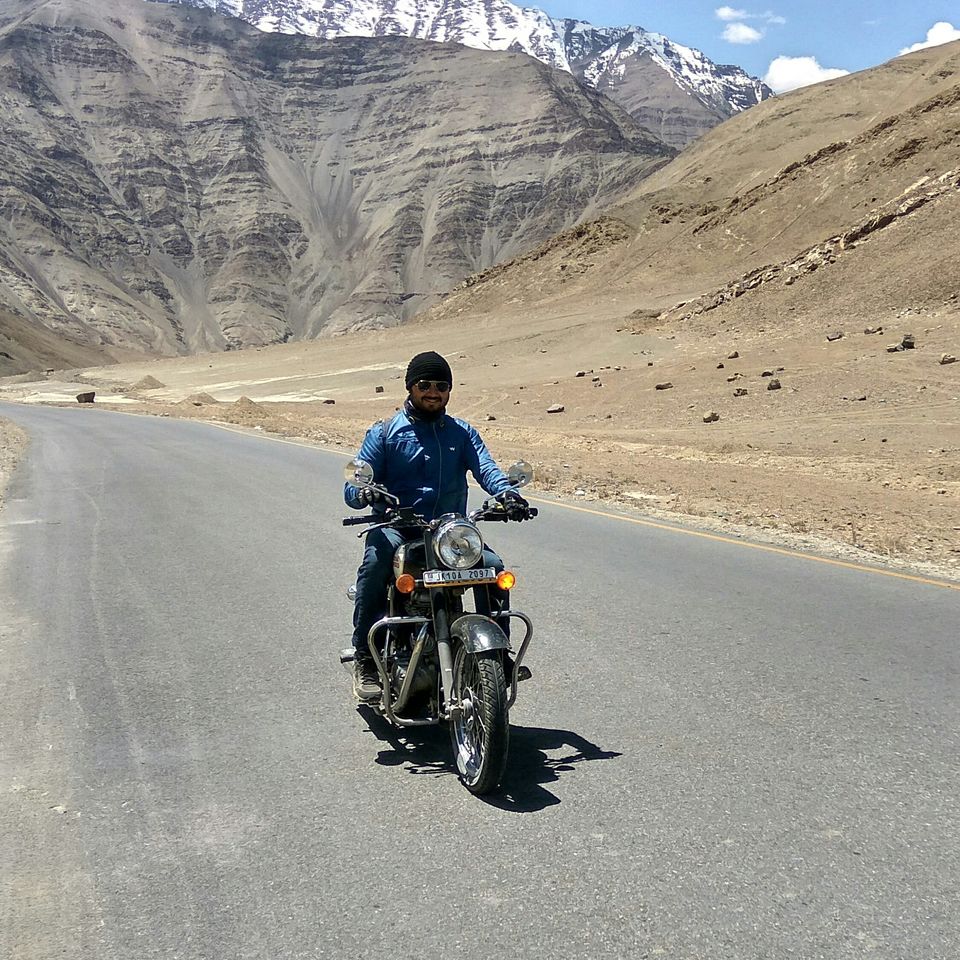 Day 5.
Next day we rented two bikes and headed for local site seeing which is as big as 60 KM in one side. We started our journey toward sangam - a place where two rivers meets, on the way we passed through one of the most photogenic straight roads with dry but ice caped mountains. Your bikes could easily hit 70kmph but that would be the max due to low oxygen. After around 1 hour drive we finally reached sangam there is an option for river rafting and people out there claims it is the highest river rafting in the world. On the way we also passed through a war memorial and a magnetic hill. Locals claims if you turn off your car engine, your car would automatically pulled uphill, we din't found any such thing with our bikes. After around 4 hour we started travelling towards Rancho's school which was again 30km opposite direction of the city, but unfortunately we reached by 7 pm and school got closed by that tie. We came back and returned our bikes to the renter.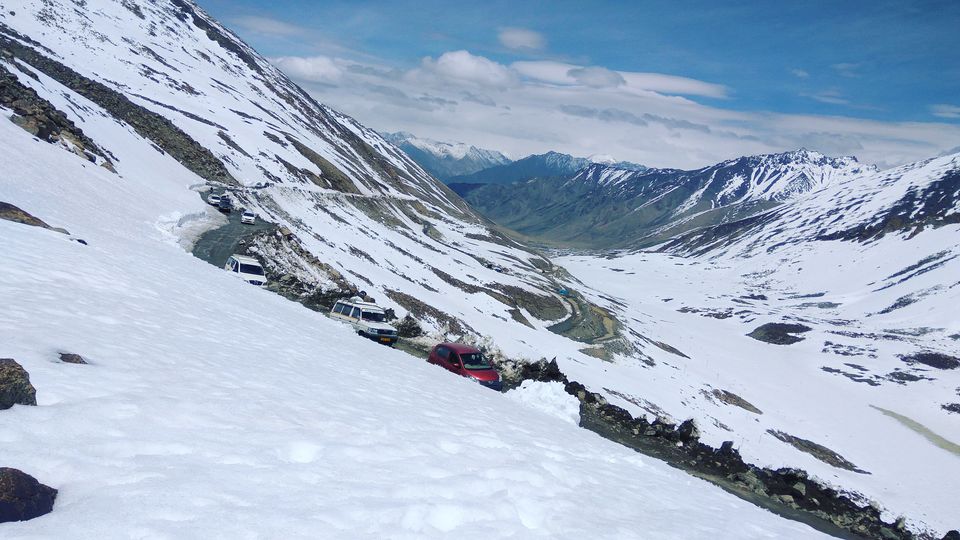 Day 6.
We booked a cab and headed for Nubra valley, prior to that we have also applied for necessary permits one day before along with the booking. On our way we passed through khardungla pass which is said to be highest motor able pass with an altitude of 18k feet, you might feel little dizziness, headache and vomiting like feeling due to low oxygen. Don't forget to carry medicines for altitude sickness. After a long journey of over 5 hrs we finally reached nubra valley, we went camel riding and dirt biking, there was also a sand dunes and a small stream of water which made the entire valley looks mystic. There was also a small dance show by local artsist which you should not miss. Night we stayed in a Home-stay which was dead cheap and their hospitality was just amazing!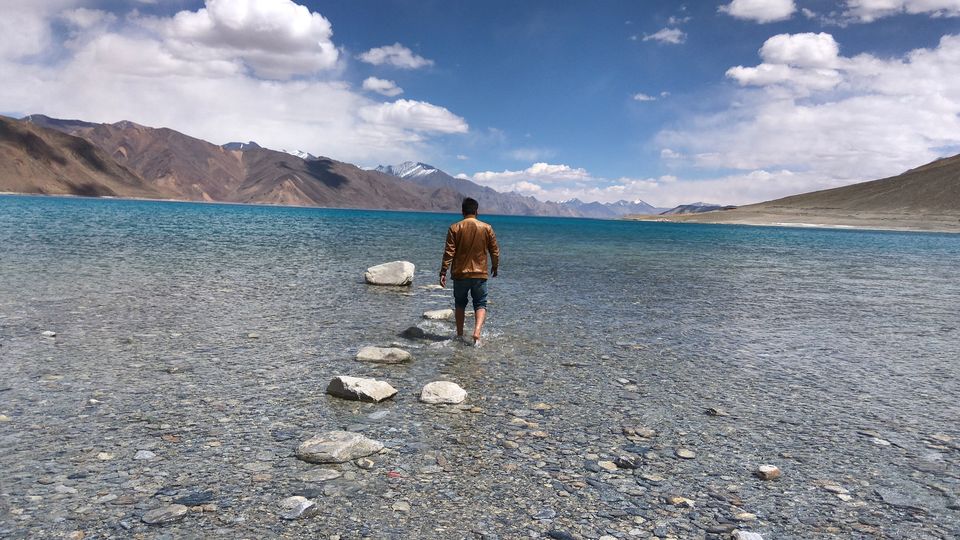 Day 7.
Next day we continued our journey towards our final destination - pangong lake. it was around 4 hrs journey from Nubra valley, few of the roads were literally through the dried up rivers and valleys. At around 12 in the noon we finally reached pangong lake. It was huge with dark blue in color and water so clear that you could literally see the lake bottom 10mts ahead of you. The lake is around 135 Kms long and continues flowing inside chinese territory. The lake got its fame among Indians from Bollywood movie "3 Idiots" ending scene, so they have even kept kareena's yellow scooter for taking photo with. If you get time don't miss the opportunity to stay at night for star gazing, it is one of the most popular place for star gazing in India. Unfortunately we missed it and had to return back to Leh on the same day as we had flight next morning back to our respective home.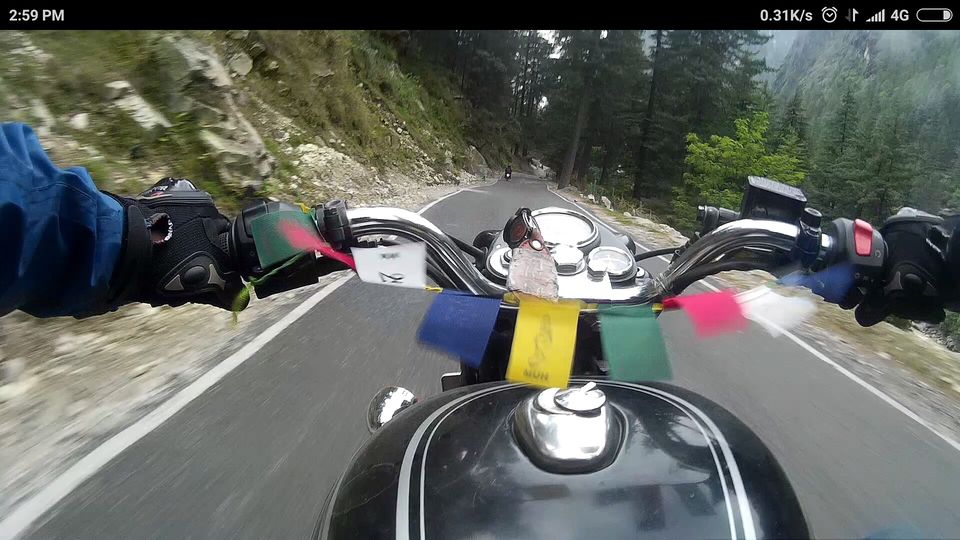 If you have two more days you could travel by road to Srinagar and take flight from there on. One - The flight rates would be dead cheap when compared to flight prices from leh and two - you could explore srinagar which is also known as "Switzerland of India".
Thank you for reading!