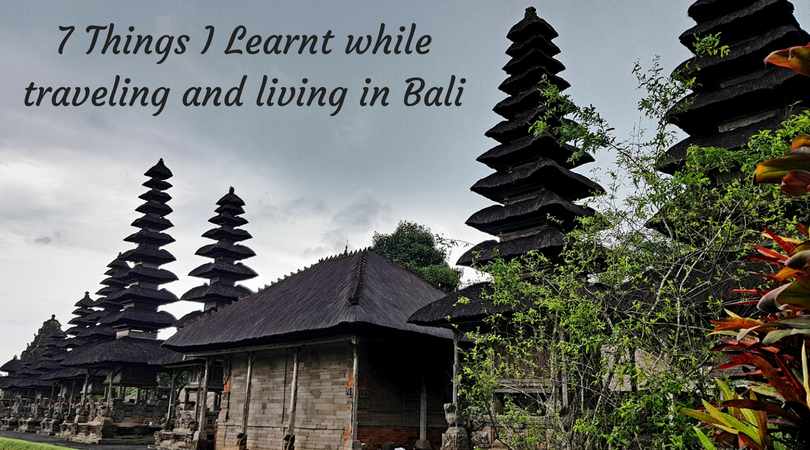 This Story Originally Published on Traveller Bee
My trip to Bali was about to end and within a few days I would be back in India. Sitting by the hotel lounge quietly by myself, my mind just wandered on the blissful stay I had in Bali. Various images flashed and went by - the local people, the natural wonders, the sightseeing rides.... During my stay, I have experienced so much of Bali... I have learned so much... I could not just resist putting them all down in words, if words could convey the magic of Bali.
1. Live Simple. Live Beautiful.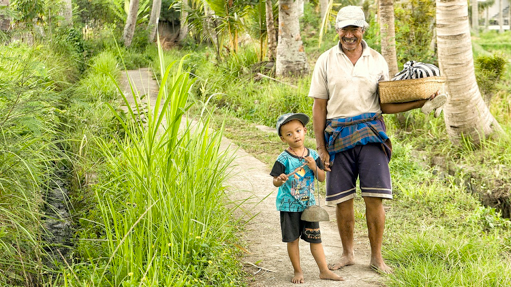 Bali is a beautiful island. But even more beautiful are its people. They are always smiling... always polite... always humble. There was a comforting aura about them that made me approach them without hesitating even for a moment. Be it the guys at the reception, our hosts at the hotel, the local vendors at the market, the tour guides, the lady chanting prayers - all were the most gentle people I have come across. It's amazing how they find joy in such a simple existence. It is this, I presume, that makes them beautiful.
2. Cultures make us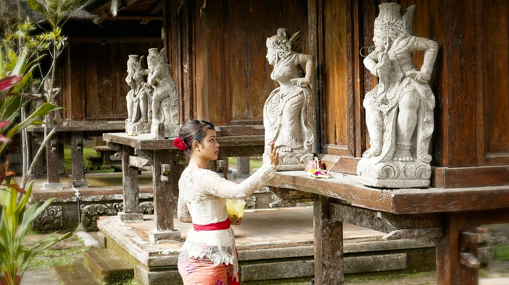 The one thing I learned in Bali was that its culture is seen in its people - be it removing shoes before entering one's house, going to temple every day, make offerings to people... the tradition and cultural threads are deeply woven into their lives. While making 'canang sari' - the offering made to gods - I got to realize how all the members of the family are so much involved into making this offering. How they arranged all the things in the basket with great care. It was just one instance that gave me an idea of how devoted the Balinese are to their cultures.
3. How to find inner peace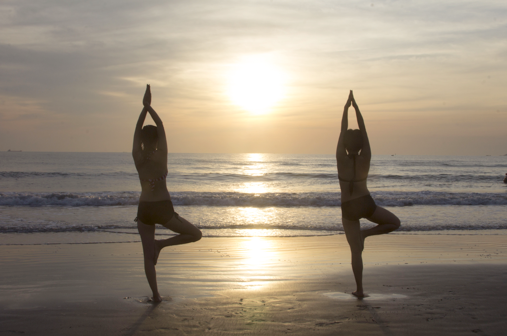 Ubud is the place to go to find inner peace. There are so many meditation and yoga classes, where you can learn mediation. Bali is such a wonderful island, that it is impossible to say, where exactly you will find peace. It can be at the rice fields, at the beaches, near waterfalls, in temples, hidden caves, or right in your own hotel. One fine day, we were on the high cliff near the Melasti Beach. The stunning quietness of the place, made me just sit there and admire the tranquility. It was my moment of peace.
4. Unravel. Explore. Exist.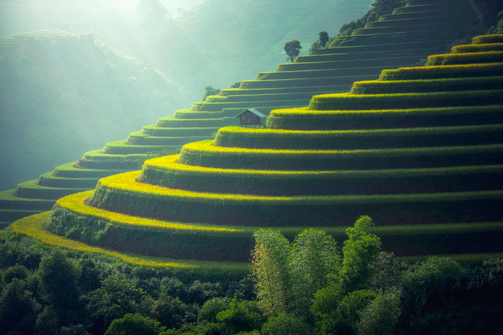 Bali is not just about Kuta and the beaches. The real heart is in the interiors. It is here that we saw the Jetoluawah rice fields. I never saw green in all its vivid hues as in the rice fields. We could walk among the fields. While at the fields, there was an unexpected drizzle, which enveloped the whole area with a light mist. It made our trip to the fields, even more thrilling. Hiking up Mount Batur was even more breathtaking.
5. What's life without thrills?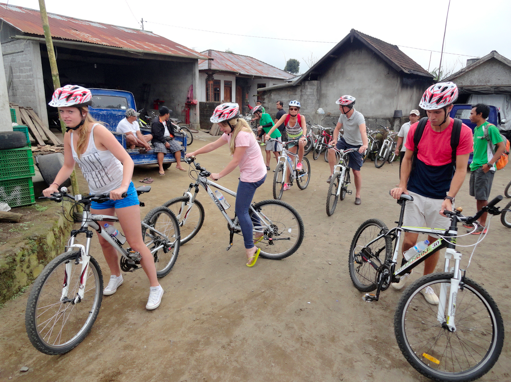 I am not exactly a water loving person, so I gave water adventures a miss, and took to cycling tours in Bali. I had taken the Kintamani cycling package and after a ride to the starting point, was ready for the thrill of cycling. I was part of a group of 6 cyclists on that day. It was early morning, and the ride was mostly downhill. We passed rural villages, bamboo forests and rice fields on the way. It was great to see these simple rural folk going about on their daily lives. We made several stops in rice fields and coffee plantations, tasting the aromatic coffee and having breakfast.
6. Shopping is bliss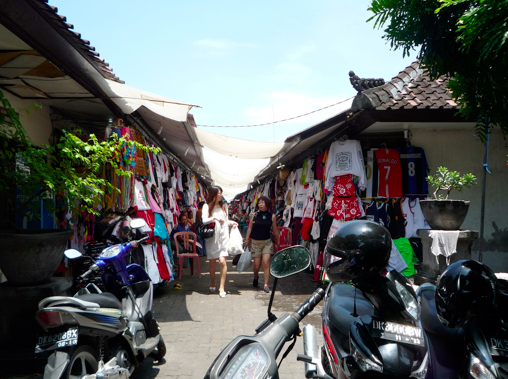 I knew Bali was a shopping paradise, and found some time to shop around when I was staying in Ubud. Most of the things in the market are handmade by the artisans in the neighbouring village. Shopping was an unhurried experience, as I got to stroll all along the market, at a leisurely pace, peering through the shops for gifts and local handicrafts. The shop keepers I found out were the best guides in Bali, as their knowledge of the region was so much helpful for me to understand Bali in a new light.
7. Learning never stops
While researching ahead of my trip to Bali, I had come across Coffee plantation in Bali. I was very keen about that, Knowing the real thing was actually exciting. The hosts at Luvak Coffee Plantation were very helpful and guided us through the entire coffee making procedure. Their guidance and knowledge made the whole experience unique and special. Entire process included the prized Kopi Luwak, or beans that have been eaten by the civet cat, not-really-digested, then pooped out, collected up, cleaned, roasted and ground for our drinking pleasure. Apart from Luvak Kopi we tried some other Coffee flavors as well.
Have you been to Bali? Share your experience in comment, would love to hear from you!