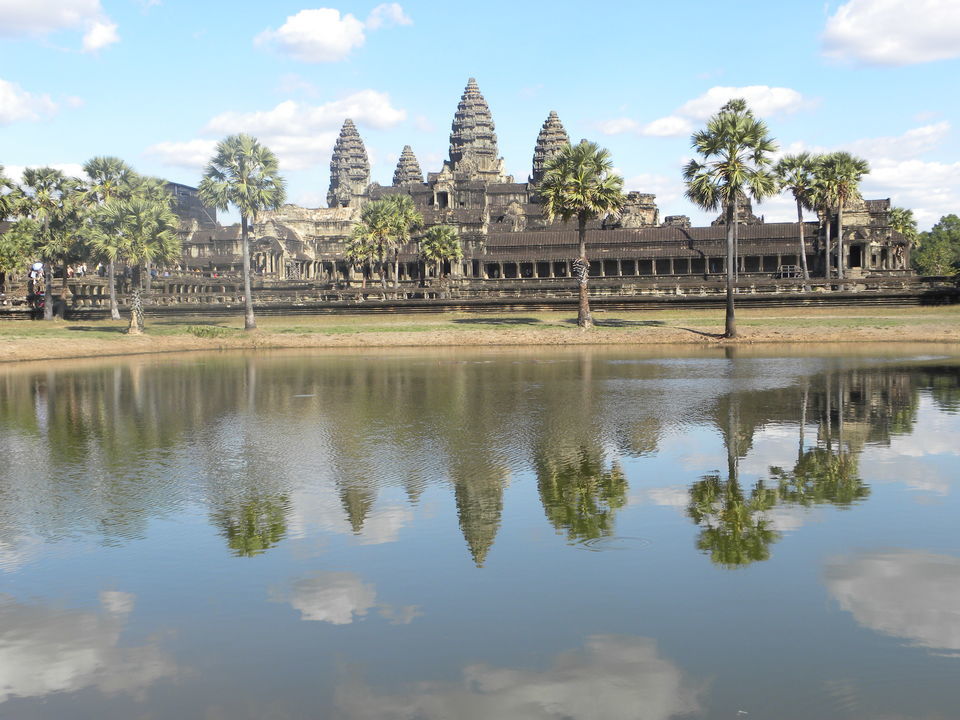 Like many others, the ancient temples of Angkor Wat had been on our bucket list too. Rudyard Kipling's The Jungle Book and King Louie, the King of the Bandar Log (a character added by Walt Disney in the 1967 animated film) had been one of our early inspirations to want to visit the famed temples. When you first reach the tiny international airport at Siem Reap, (you don't need a bus from where the plane lands to the airport door. You can walk.) the first thing you will be treated to is a cacophony of accents. According to reports, 2.2 million tourists visited the temple complex in 2016. While it amounts to the largest part of the country's income, it's now (just like many parts of Europe) disrupting the everyday life of the locals, making them almost averse to tourism.
While waiting for our luggage to arrive at the designated conveyor belt, a large LCD screen (difficult to miss) caught our attention. The video told the story of how international tourists who came to visit the country indulged in behaviour that greatly offended the Cambodian ancestors. It's a funny video, where the tourist behaves outrageously and the fearful local looks at the spirit of his ancestors, who give him a disapproving nod. It is that video actually, along with a few other happenings that inspired us to write this piece. So before you set out on your Cambodian adventure. Here are a couple of things to remember.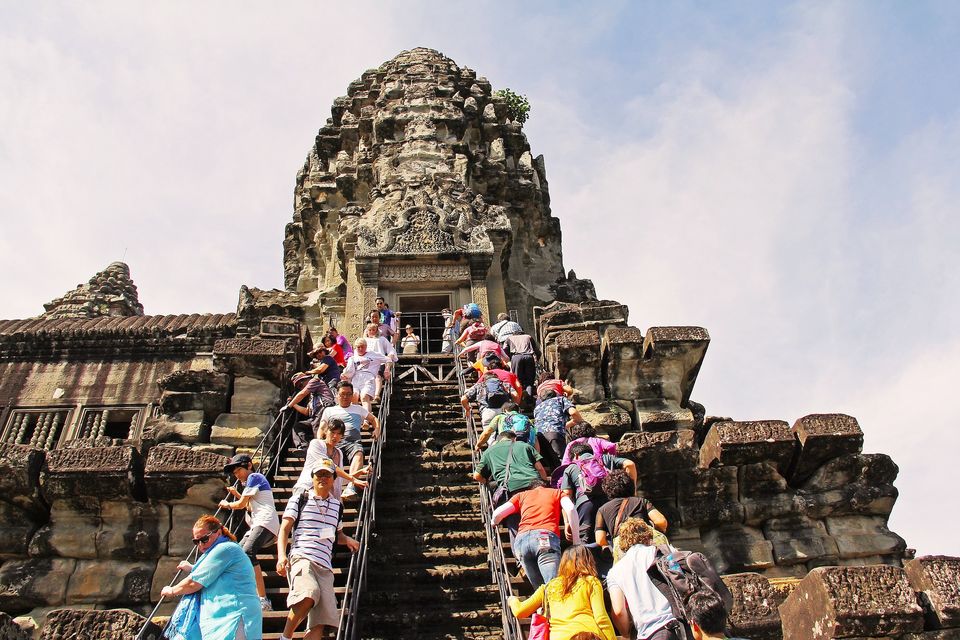 1) Don't dress to kill: Conservative is good
Siem Reap and the rest of Cambodia is a backpacker's paradise. While it's understandable that you will carry those quintessential pair of shorts so you can travel light and adhere to the weather which is fairly warm throughout the year, it is equally important to stay mindful of the sentiments of the locals. Make sure your legs and arms are covered when you head to the temple complex. Deep necks and low waist pants that offer a glimpse of inner wear are to be strictly avoided as well. If you aren't dressed conservatively, be ready for a local to come and sweetly but sternly, tell you off.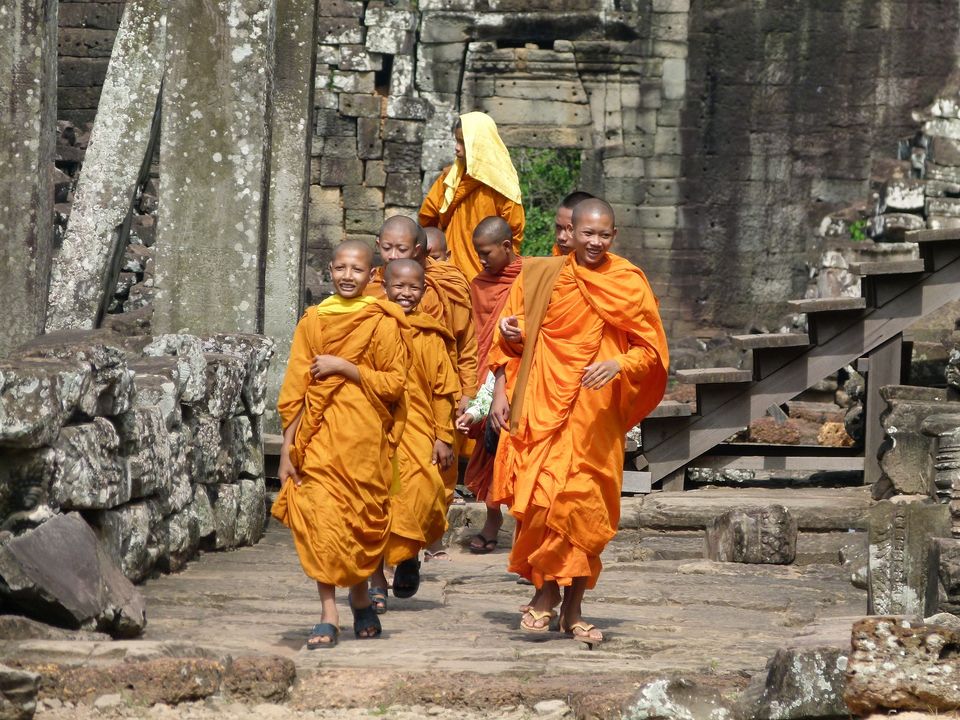 2) Mind that selfie: Don't touch the old monk
It is alright to take pictures of yourself everywhere. However, if you are looking to include a local in your selfie, ask for permission. If you want to take a photograph with a monk, ask for permission and keep an arms distance. There's a strict 'touch me not 'policy when it comes to monks. It's advisable not to try to hug a monk or put your arm around their shoulder for a photograph or even otherwise.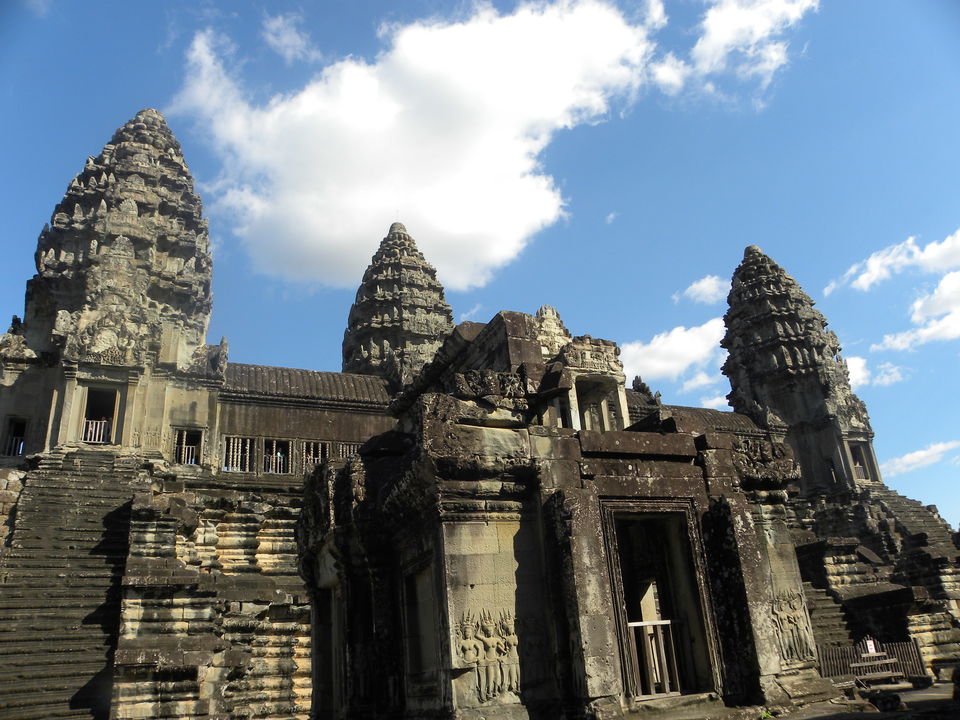 3) Stay smoke free: In the temple premises at least
Smoking in the temple complex is a big no-no! (We saw a monk smoking right outside the complex. When we stared at him, he gave us a toothy smile)
4) Make friends with your Tuk Tuk driver : He'll double up as your guide
There are multiple permutations and combinations for temple tours. You could buy yourself a day pass, a two-day or a three day pass, depending on how much time you'd like to spend in each complex. You can either do the short-circuit tour which includes the Angkor Wat, Angkor Thom (Bayon temple), Ta Phrohm, and Banteay Kdei or the larger grand circuit (possible with a 3 day pass) including Preah Khan, Preah Neak Pean to the Eastern Mebon and various monuments like Ta Som, Preah Ru. For the short circuit most hotels charge $27 for a tuk tuk that goes with you from temple to temple and stays with you for about 5 hours before bringing you back. You could however, just come out to the main road and flag down a passing tuk tuk that would charge you $15 for the same routine (no bargaining is required). Most tuk tuk drivers in Cambodia speak English and have good insights to offer about the temples. They can also give you sound advice on what to shop and where to eat. They also offer affordable rates for drops and pick ups to the airport and can easily accommodate up to 3 large pieces of luggage and a few hand bags as well.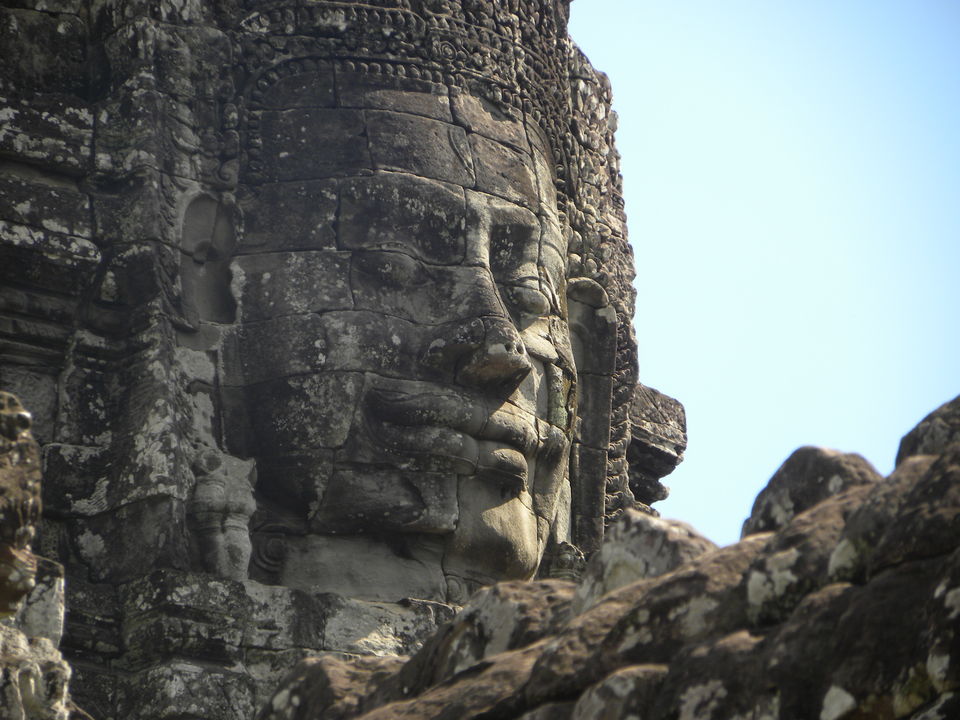 5) Keep the change: for yourself. You'll need it
All transactions in Cambodia are made using the American dollar. Only change below USD 1 comes to you in the local currency which is the Cambodian Riel. Remember to get change for your bigger notes. You will find most locals not willing to give you change. For example, if an object costs you $2 you are expected to give two $1 notes and not a $2 note.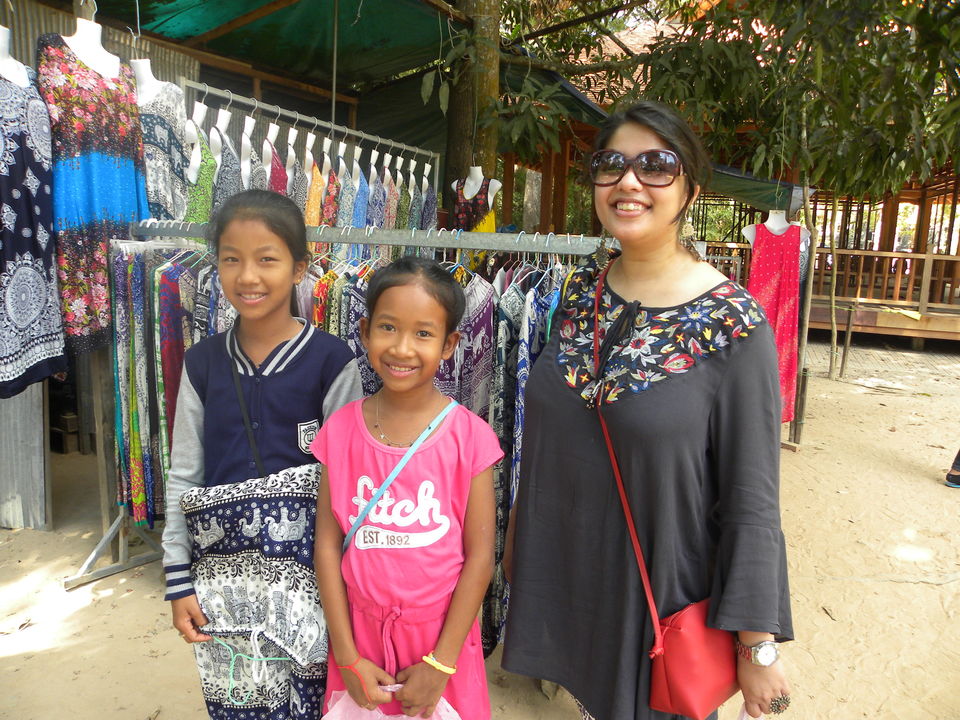 6) Don't walk away: Just bargain!
While shopping in Cambodia is considered cheap, there are a few things you must remember when you shop here. Unlike its neighbour, the shopper's paradise, Thailand, there are some rules to bargaining in Cambodia. While walking down the road to one of the smaller temples in the Angkor complex, a young man tried to sell us a guide-book for $10. While we walked away, we could hear him scream, "I'll sell it to you for $1". We found the drop in price interesting but were not looking for a guide-book at that time, so we passed. Later in the day we came across another man selling the same guide-book for $15. When we told him that we had been offered the book for a mere dollar, he told us, that was just to grab our attention. It was a way to gauge interest and initiate conversation. Later in the day we found an interesting pair of pajamas (everyone buys pajamas in Siem Reap). We were told it cost $20, so we walked away. The girl called out saying she'd sell it $1 and then brought the price down to 50 cents. When we stopped and turned, she said (quite angrily), "I would have sold it to you for a dollar but now I won't because you walked away. You could have bargained. It's rude to walk away." Lesson learnt?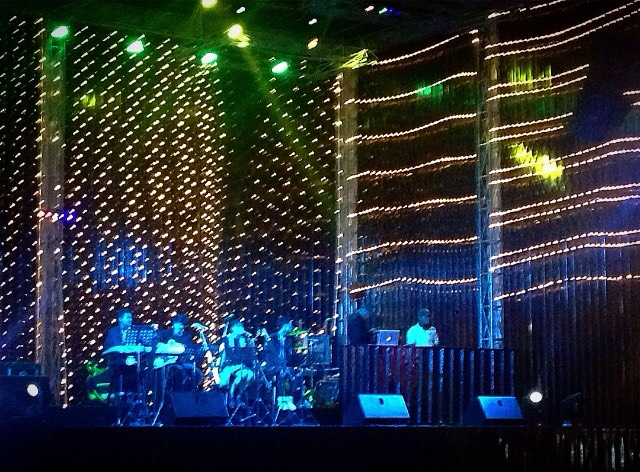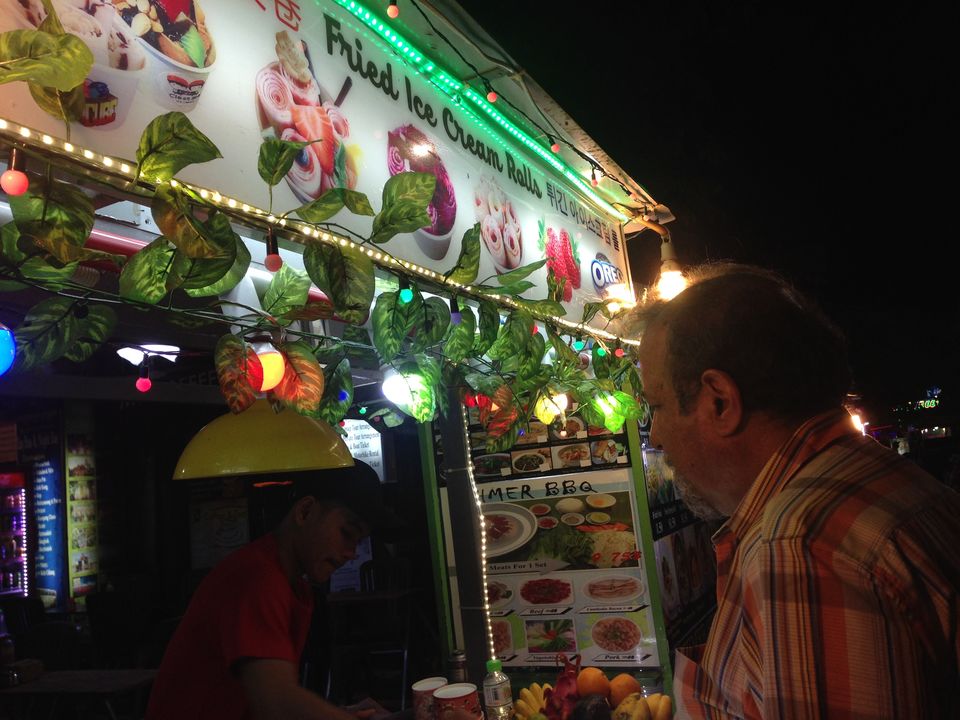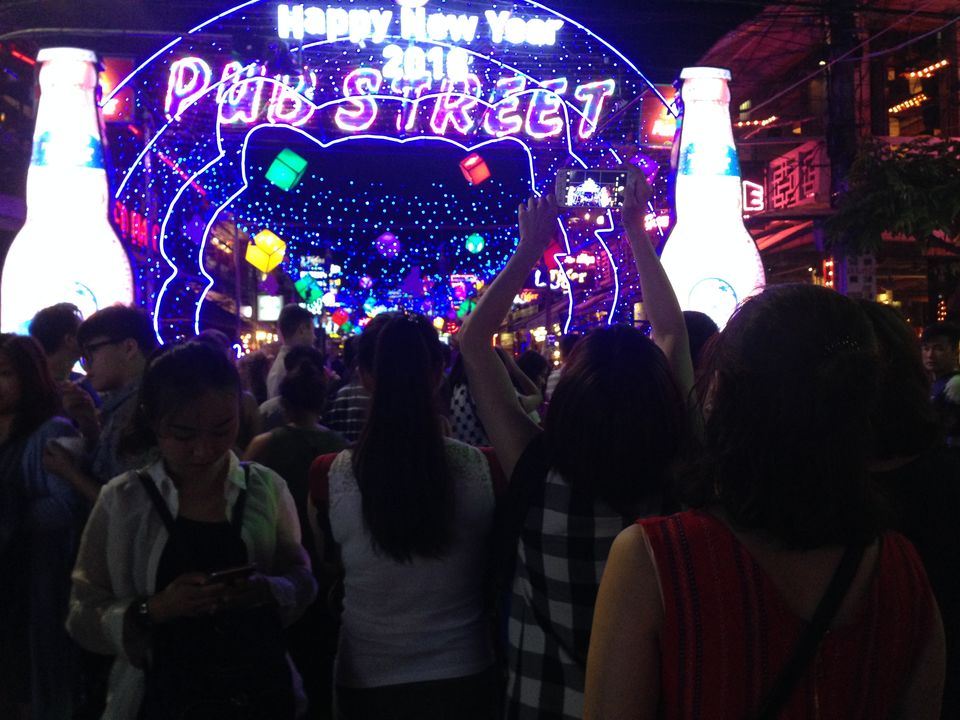 7) Here's how to save some money
When you convert the prices of food and alcohol in most hotels from USD to Rupees, it doesn't always work out as cheap as you'd imagined. Very close to where most hotels in Siem Reap are located is the Container Street (a night market – featuring pubs, restaurants and shops all built into and on top of cargo containers). Head there for some great live music, cheap alcohol (a dollar for a pint of beer) and some delicious local food. The night market is also a good place to find affordable and delicious eats.
Keep these tips in mind and Cambodia can turn out to be every bit of the dream holiday you imagined. If you found the tips handy or if you have some of your own to share write about it on Tripoto and help travellers plan better.
Credits: All photographs have been taken by the author of the article.