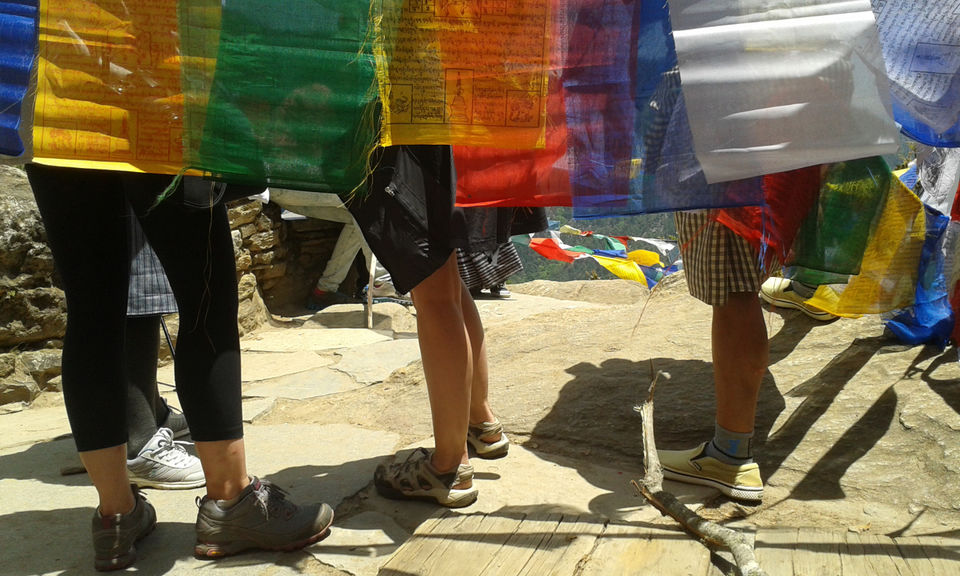 There are enough 'to do' lists for solo travelers so here is a list 'not to do's'. These tips are gender free because safety is needed for everyone, be it man or woman. When I travel solo, I rarely think of being a solo woman travelling, rather I think of myself as a human being who is alone and who needs to take care of oneself.

1. Do NOT keep just one copy of your ID proof.
Take 2-3 copies and spread it out in different luggage. Same goes for money and under garments! I always ensure that I have a few hundred rupee notes and an underwear tucked away in a 'chor' pocket of my backpack.


2. Do NOT dress like you would in your hometown. 
Dress culturally appropriate. You may want to show off your sexy legs in the micro shorts or flaunt your latest Apple watch but you don't want that kind of attention in an unknown place. I learnt this the hard way when I visited a monastery in Cambodia. The female monk in her own sweet way gestured that my tank top even with a stole, was totally inappropriate. 


3. Do NOT act like you are lost, even if you are.
It's OK to look confused but not nervous. Confidence or appearing confident is very important to avoid being taken for a ride.


4. Do NOT avoid locals/ natives or public transportation. 
Make friends with natives and they will guide you to hidden gems and local hangouts. In Amritsar, while jay walking in one of the narrow by-lanes I walked into a grocery/ kirana store, started looking around and chatting with the store owner and bought the most delicious pepper wadiyans at a good price. Public transportation are cheap, mostly punctual and safe. You can eat the most authentic duck rice in a side-walk of Singapore than in a fancy mall restaurant on Bugis Street.


5. Do NOT take vehicles when you can walk. 
When you are alone, one of the best ways to explore a city is to walk. Most European cities offer walking tours. I had the best walking tour in Edinburgh, Scotland. Have legs, will walk!


6. Do NOT avoid local snacks. 
Apart from obviously trying out local food, pack some local snacks (rather than the usual biscuits and chips) for onward/ return journeys. You'll be surprised how delicious and fresh they can be. At a Mahabalipuram beach, I had the yummiest banana chips with spicy masala, packed in the local newspaper (which I could not read!) and sold by this old couple. The old lady was frying it right there and then in good old coconut oil that did not look suspicious at all! I packed some more for my return journey the next day to Chennai via the East Coast Road.


7.  NOT be compelled to shop in 'tourist' markets or for artifacts. 
Again, the best deals are in the local markets, where locals shop. Often, artifacts are traditional or religious ornaments that locals use as part of daily life. The markets which are tagged for tourists are always more expensive, with the usual mass-produced stuff.