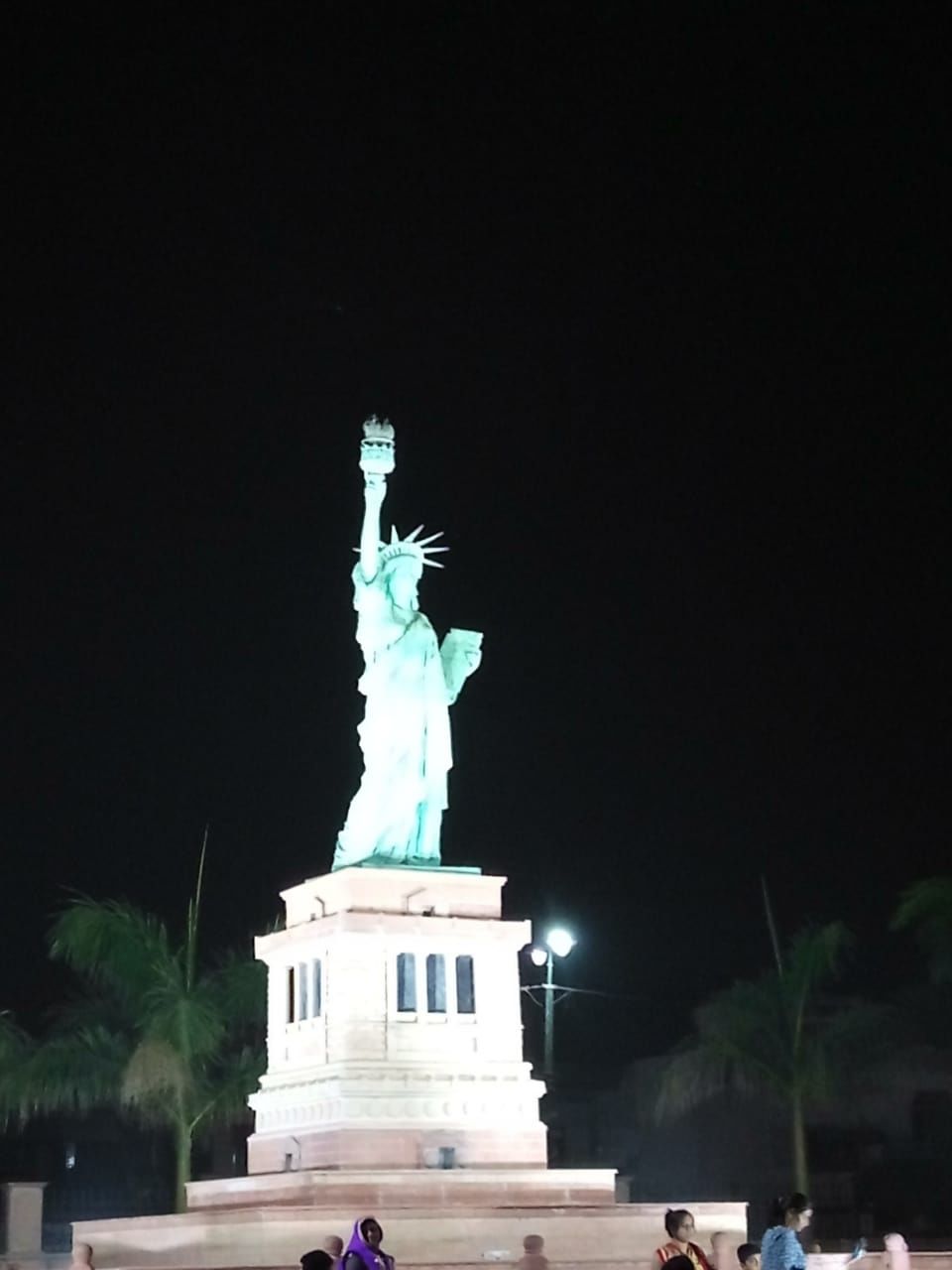 Have u ever thought of exploring all 7 wonders at one place only with same
beauty ,perfection....
Yes guys u have heard correctly Kota in rajasthan has inaugurated  7 wonders park which comprises miniatures of all the seven wonders of the world.
The incarnation of the miniatures is so real,beautiful lighting in the night, perfection in makings,seating arrangement all over the scattered area,appropriate space between all the precious 7 wonders ......are an cherry to the cake.
I mean this park is the most amazing & innovative idea of exhibiting all 7 wonders in a single go only.
Even the ticket price is very decent & camera is also allowed to capture the beautiful memories.
We planned a day trip to explore the history and view of these sculptures.
And by reaching there & getting the tickets we directly jump to the shan of India i.e. Taj mahal which is a classic example of Mughal architecture. It's the exact small version of Agra taj mahal.
Theses miniatures have been built on the bank of the Kishore Sagar Lake which enhance the beauty of whole park giving it real look.
Now moving ahead we went to the  replica of the Great Pyramid of Giza, which showcases the beauty of the ancient Pyramid...
Brazil's Christ the Redeemer Art Deco statue of Jesus is also here which is replica of the one  located in Rio de Janeiro in Brazil. It's really give the actual view of how beautiful is this.
Now the famous Eiffel Tower in Paris. I mean apart from height it really looks like the same & it was evening time so all over lighting gives it a mesmerizing look.
Every miniature has history board so one can know exactly why it's known as 7 wonders of world....
Leaning Tower of Pisa here, which is originally a freestanding bell tower known for its unintended tilt to one side.
New York's Statue of Liberty which was a gift from France for the people of the United States.
Rome's Colosseum  is a massive stone amphitheater near to Roman Forum. It's the most attractive miniature of this mesmerizing park..
These are recreated by taking care of even the minute aspects which is  attracting thousands of travelers from all places.
It's a must visit place when one is nearby Kota, Rajasthan because one cannot miss a single go visit to these beautiful 7 wonders of world!!!