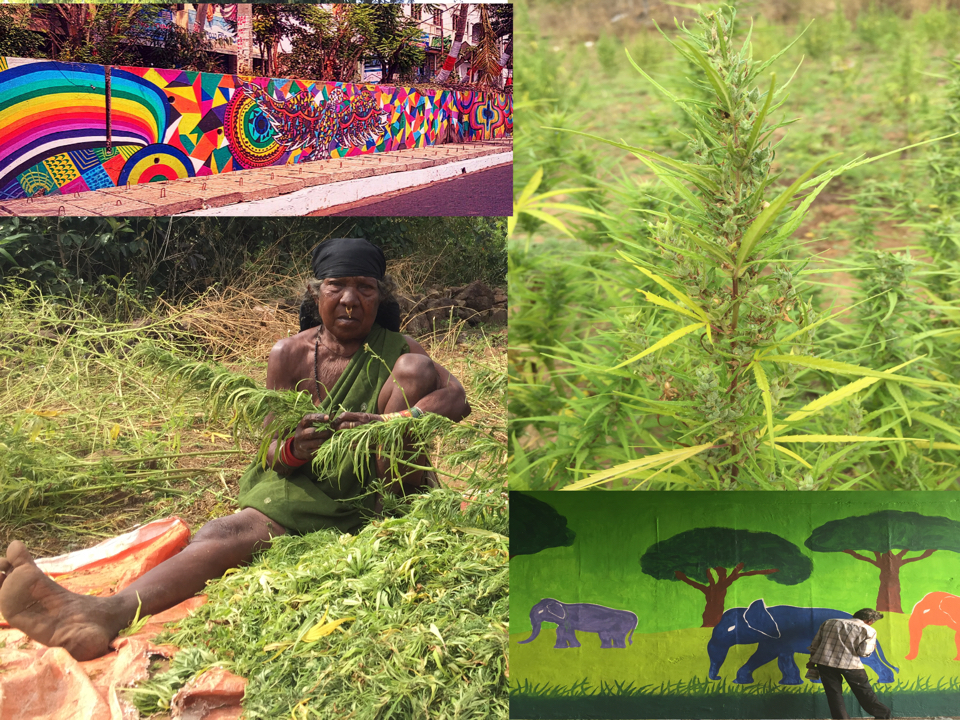 Living with a legendary dream which needs lots adventure, courage and survival skills am preparing myself to face all the hurdles on its way. I often push myself to any sort of risks and difficulties while travelling an unknown place and try to overcome those. It strengthen me to go further and play the game of life like a pro. I completely trust in my own hands and my own head and above all I follow his omens. This was a trip which taught me the lessons of survival .
If a man is consumed by wanderlust, there is no way he could stay. Being in the same place with the same environment for a long gives you frustration. I decided to move and I packed my backpacks. Then one of a friend who is of my kind wanted to join me. I readily agreed with the confidence to face any situation together. Now I have the responsibility to take my friend back home safe. Feb 22nd I decided to travel and the next day we are moving. Even though our destination was our next possible move, we wish to reach the living root bridge in the sacred groves of Meghalaya. We decided to reach our destination by exploring all the possible places, tastes, people and culture on its way. As the journey was a sudden decision, our financial state was low( had around 20k each) and we had no planned routes or pre booked tickets. Our only hope was Google and our great survival skills.
In a total of 7000 kms journey we travelled around 3000 kms in 5 trains, around 3000 kms in 11 buses, 1000 kms by other means and more than 50 kms by walk.

Feb 23rd 4 pm we boarded a bus from Bangalore to Vizag. It was a 19 hours journey and my excitement for tomorrow's dint let me sleep so soon. Next day around 11 am we reached Vizag the city of colours. The long hours in a moving bus didn't down our body or mind. We where very energetic. We checked in a hotel, got freshen, had some local food and started exploring the city. Had a long walk through the streets, beaches and near by hotspots.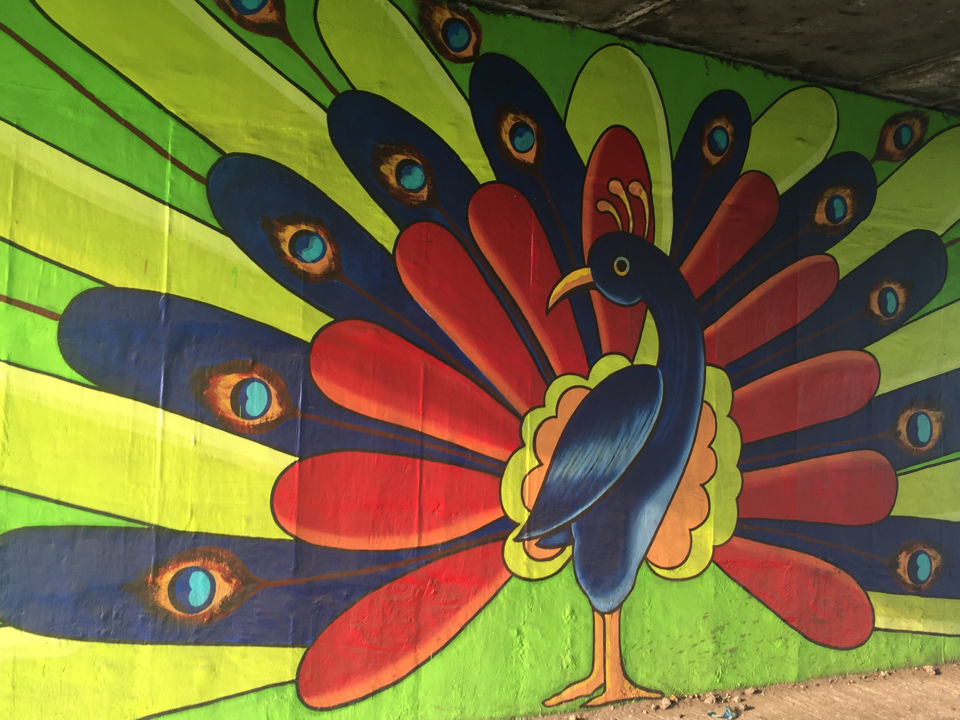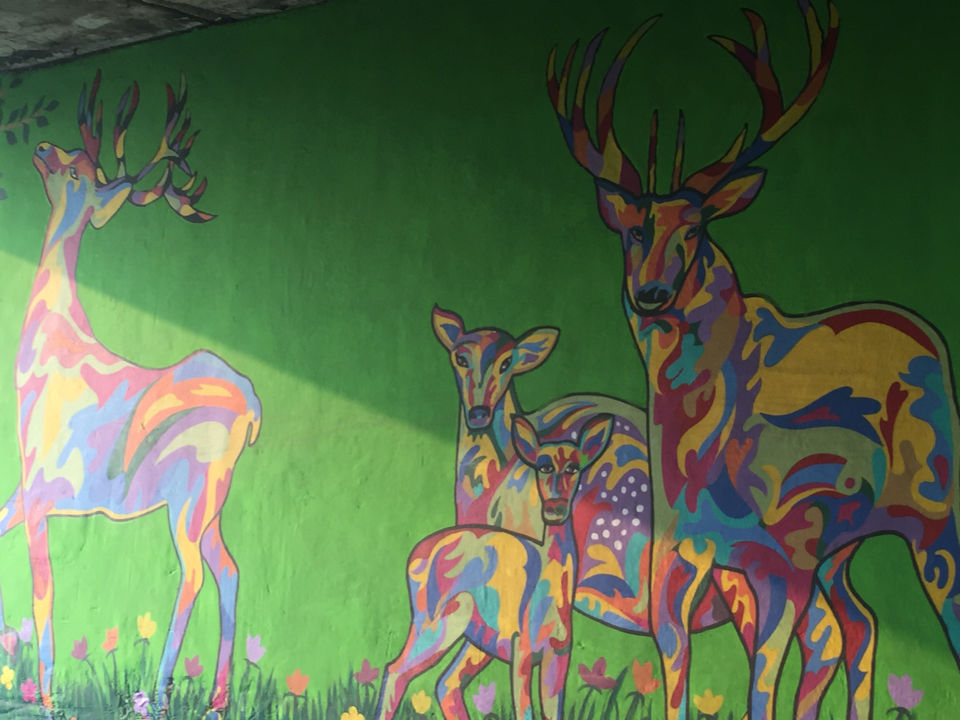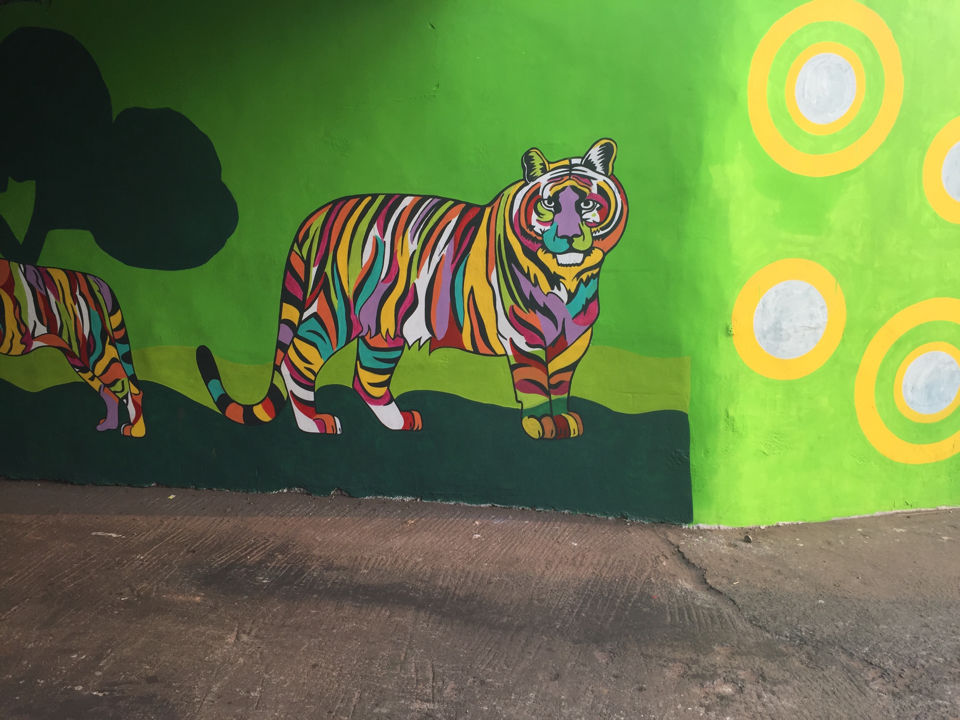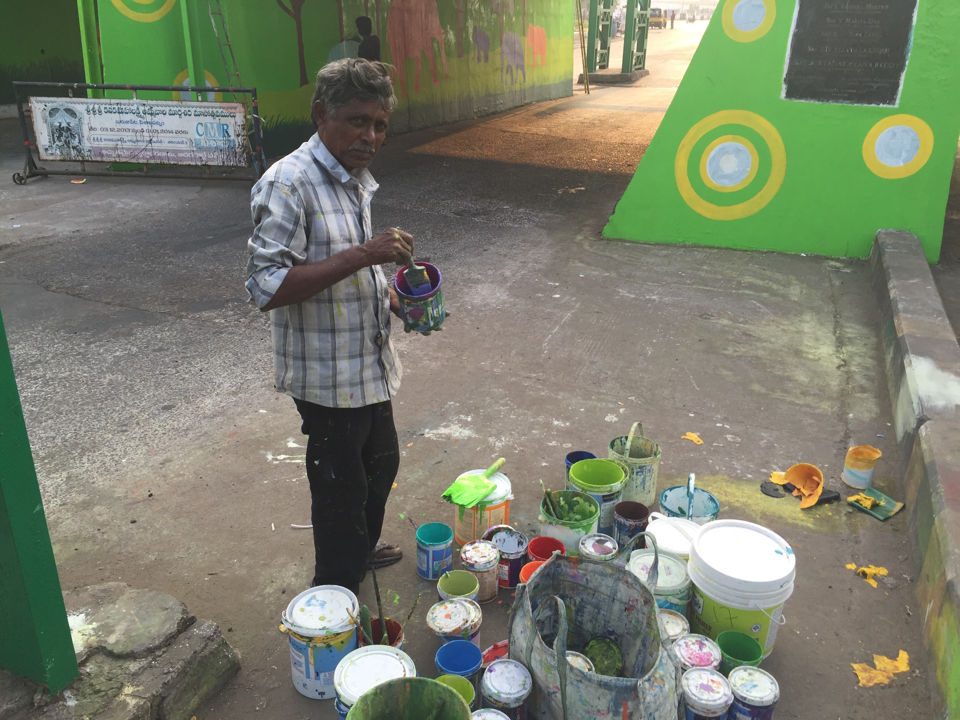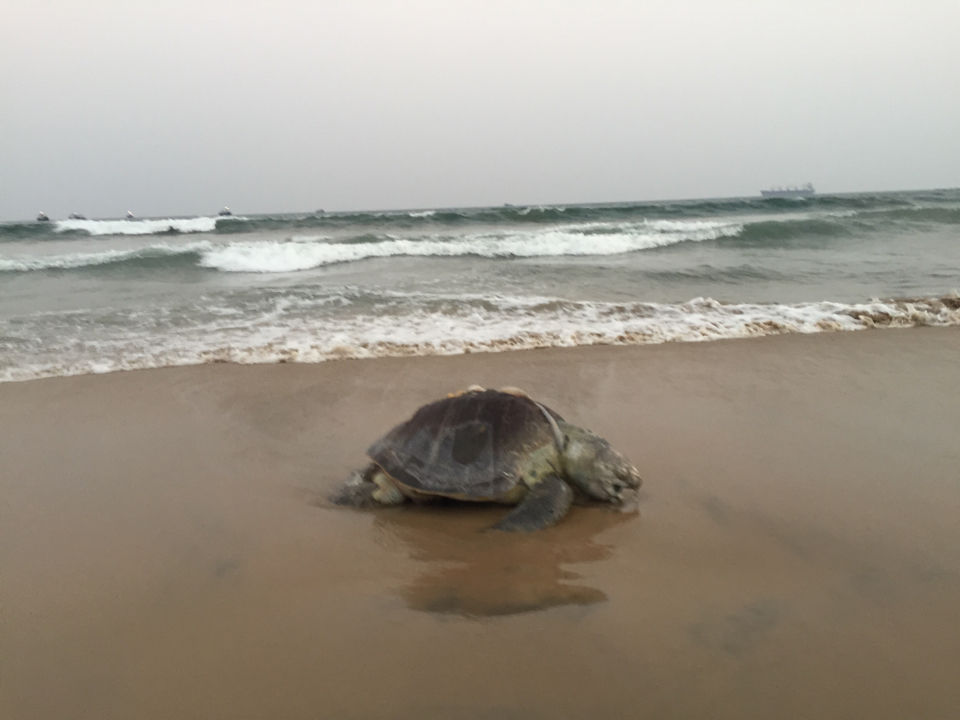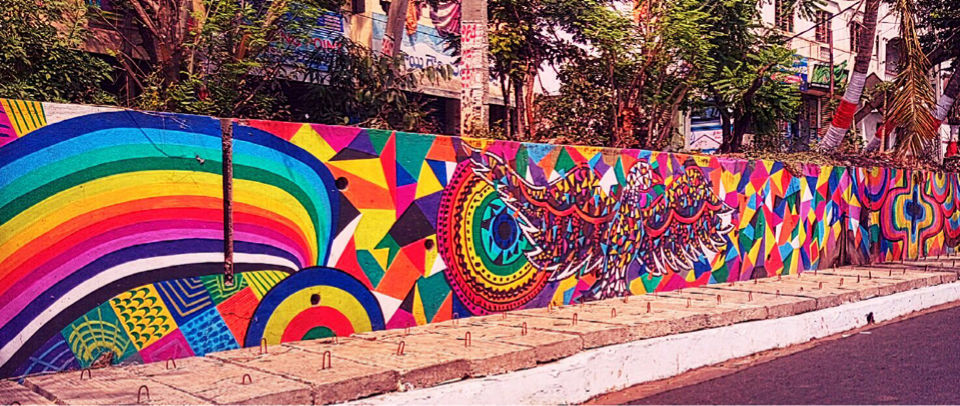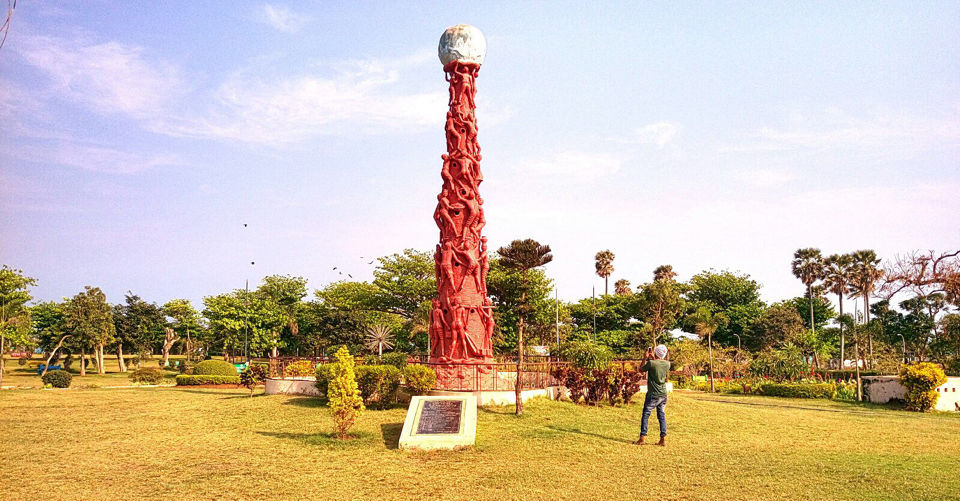 Vizag is not so different from any other cities. It's so sad that a piece of paper controls many in our human race and will do anything to own that piece of shit. If you wanna feel the real colour of a place, you should get connected with the bottom line innocent people. They are so real ones. And the best place to find them is the local bar. We managed to find one and started having some beer watching all around silently. This time I felt omens in the form of heavenly smoke. Our curiosity ended in a corner table. We saw two dark skinned man dressed fade. One was consuming alcohol and the other smoking weed. It didn't take much time to approach them and ask for a drag from his weed bedi by action. With no words he gave it to me with a smile. Me and my friend had few drags from it and I told them 'Telugu teliyadu. English, Tamil, Malayalam, Kannada telusu'. ( I can only speak this languages and can't speak Hindi. My friend can manage to speak Hindi). The man sitting with a bottle of rum said that he knows Tamil. He can understand Tamil and reply half verbal and half by signs. His name is Buji Babu and the other guy Sakthi. Both belong to a distant tribe and they are in their late 40's. There homes are 150 kms fare from Vizag somewhere in Odisha border. Buji babu came to drop her daughter in college hostel and Sakthi accompanied him. We bought some more drinks and had it together. It costed only a bottle of rum to learn them. Me and my friend took special care to not to get drunk. We had a long conversation. We told them about us and they told us about them, their village, people, everything. We got exited and I simply asked them wether they could take us to their place. Buji babu was happy to hear that and he welcomed it. Thinking for a while and considering them not so dangerous people, we decided to go to their place.
This craziness is not new to me.
We checked out the hotel room and started moving with our backpacks. Buji babu warned us that we'll reach their place very late and have to walk around 5 kms from where the road ends. We are ready for it.
We got a local bus from Vizag and kept moving. The name board of the bus is written in Telugu, so we are not so sure about our destination. Buji said the place name to be araku valley. It's a 100 kms journey through the less populated farm lands and it takes around 3 hours. After 2 hours of journey in an uncomfortable seat, the bus was stopped by a group of policemen. They began to inspect the people and their belongings in the bus. They came to us, checked our backpacks, enquired about us and they left after producing our ID cards. Buji babu told us not to worry. It's quite common in this places. We are fine. In an hour or so we reached a small town.
There we both were aliens to the people as we where with a huge backpacks and heavy boots. Buji told us that no buses are available to their place so we have to go by a local jeep. We found one very soon as it was a very small town. It was an old model Mahendra jeep specially designed to carry more passengers. It can carry 20 adults: 3 in the front seat with the driver, 5 in the middle seat, 8 in two back seats and 4 people hanging or sitting above the jeep. The cost is rs 80 for 50 km journey through the hills.
Before getting into the jeep I called my friend in Bangalore, explained the situation and gave him my iCloud username and password so that he can track my movements through find my phone app.
It was showing 6.30 in my wrist watch and the jeep started moving with more than 15 passengers. My mobile signal was getting weak. I can hardly find a low 2g signal. I opened the google map and was in a state of panic. We are entering into a location where the Google satellite couldn't reach. I can see some faded shadows of mountains in a low light from the sky. There is no traffic on the road. Rarely I can see some vehicles passing. The scene got darker when the jeep started moving through the narrow roads of the mountain with thick forest in both the sides of the road.
I do have the fear in me, but am dare enough to overcome my fears.
After 2 hours we reached a smaller town. It was 8.30 pm. All are busy moving home and only few shops where open. Buji babu told us that this is the only place we can buy something. You'll not find any shops after this. So we rushed to a shop and bought few packets of cigarettes and also bought some chocolates, cookies and some snacks for the kids over there. Buji babu had a friend from his near by village waiting with an auto rickshaw to pick us. He told us that it'll take an hour in auto rickshaw to reach their place.
Three wheels started rolling in an increasing speed. I can sense that we are moving far from civilisation and can see only some shadows of the mountains. The roads are too narrow and with lots of gutter. We don't even find a single house or street light on our way. One hour seems to be not moving and it's scary. It seems the road is ending and I can see the auto rickshaw is moving slowly through a muddy road. In some point of our journey we had to get down from the vehicle and let it go freely as the road is worse. Finally they dropped in a place with less than 10 houses and few cattle roaming around. We got down in that dark place and got ready for our final part of today's journey.
It's a 5 km walk through the dark forest. Before we started I asked them about the wildlife. He said not to worry. They find only some fox, wild pigs and some not so dangerous animals. Worry only about the venomous snakes. And we are moving only with our phone lights. After a 500 meters or so Buji showed us few lights after two hills and said that's his village.
The sense of fear in us didn't let our body to feel tired. We reached his house which was very small. It got two bed rooms and a hall. Their kitchen is outside and had no toilets. Once we where at their door steps, a lady came out with a pot of water and handed it to me. I thought she offered water sensing our thirst, but it was to wash our feet before entering their house. It's a part of tradition.
Buji babu got a very big family. His mother, two wives and five children live in that tiny house. All welcomed us with a innocent smile. The kids where in top of joy once we handed them the chocolates and the cookies we bought for them. After a while, Buji's wives served us dinner (some rice, a kind of been gravy and dry fish). Me and my friend didn't complaint about the food and where happy as we got something to eat in a place like this.
Finished with dinner, we where busy setting up our tent. We got to sleep rewinding the crazy day and with excitement to see that place in day light.
There is no greater joy than waking up in a new horizon. I remember last night we set our tent near some bushy plants all around. I didn't know those bushes will leave us speechless. It was all marijuana plantations. Those are the main source of income for the people in many villages all around.
We got the shock of life as we are in the exact same palce mentened in the article http://www.thehindu.com/todays-paper/tp-national/tp-kerala/sheelavathi-reigns-over-marijuana-market/article3571530.ece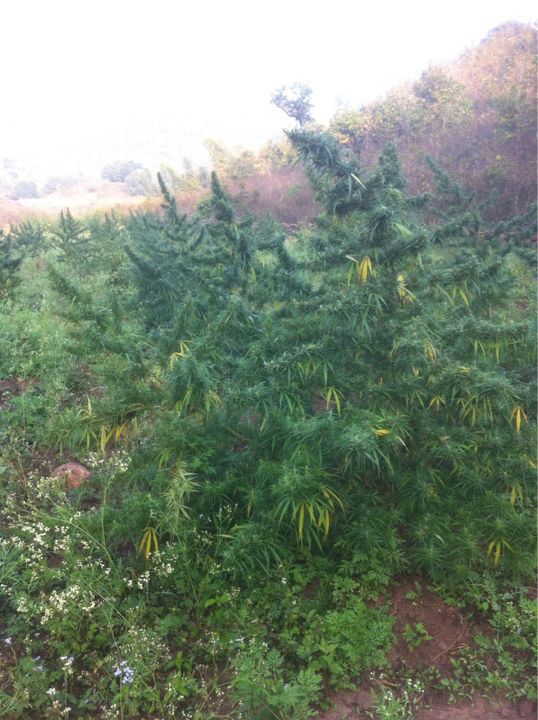 A person who have tasted those will know the gravity of situation.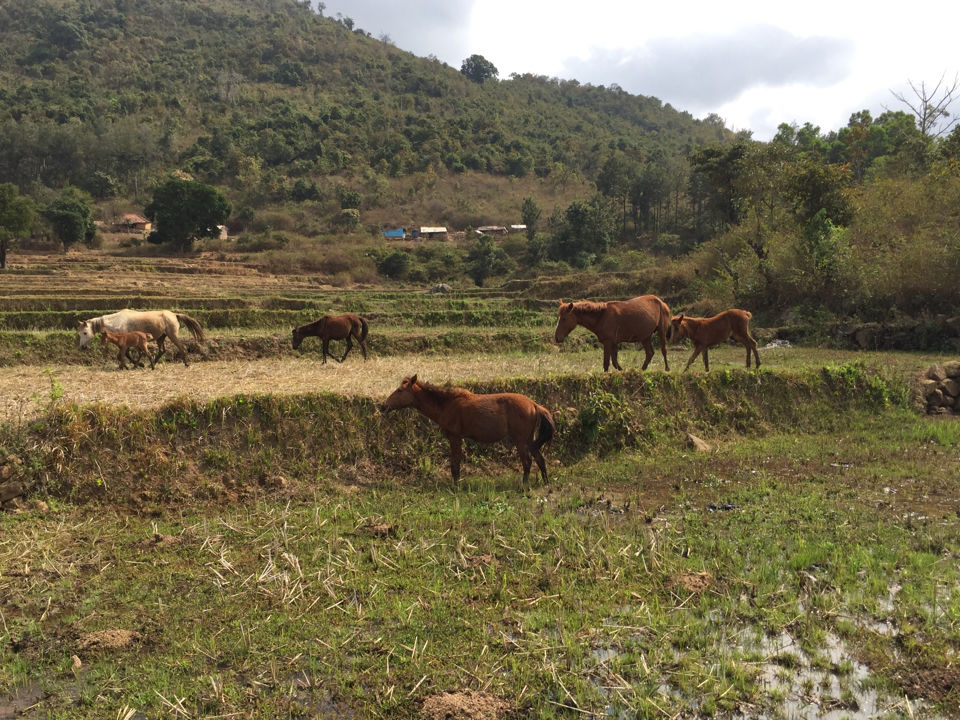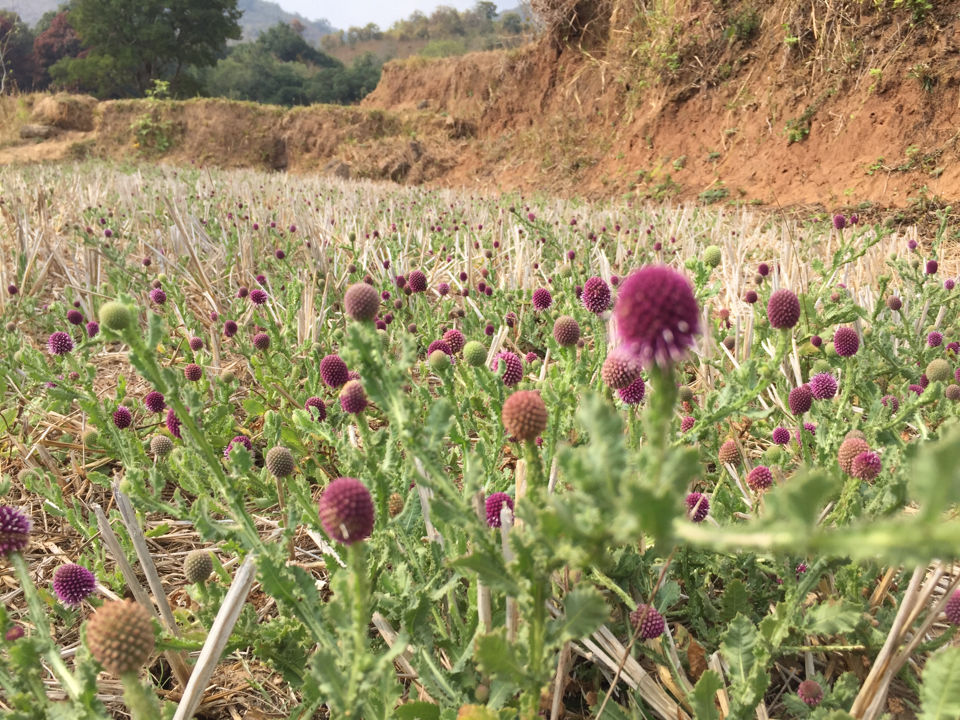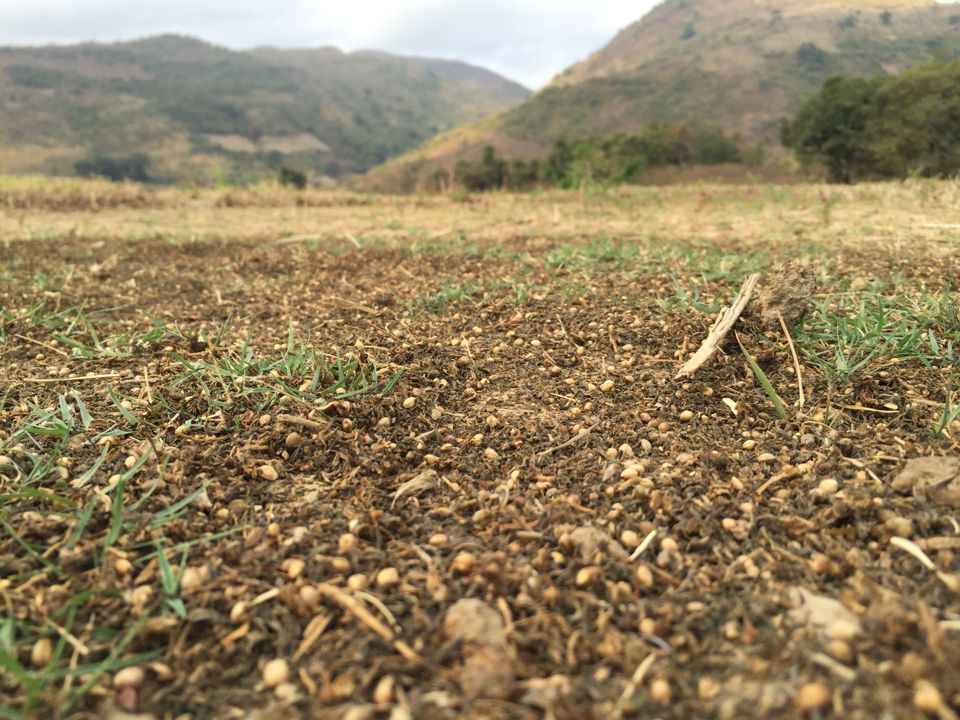 The village is in a valley steep down the hills with no roads to connect. Great thanks to our government that they got electricity(solar) and a primary school with one teacher. And that school is at the top of a hill. It is to be noted that Buji babu's daughter is doing her 2nd year in college with a base from this school. The school and the solar light is the only thing they got from our government and non of them don't even have a voters ID. India got an infinite number of villages like this. If so then what is the population of India????
An elderly person guided us to the near by river to get freshen up. We both were worried about the safety of our belongings. Buji sensed it and said no one here'll want any of your belongings and promised to take care of it.
We got freshen up and returned to their home. An young lady(Buji's second wife) served us a cup of tea with a beautiful smile. Their hospitality is simply wow. While having tea, Buji babu explained about their village. He said that we are free to roam anywhere we wish and we are completely safe.
We had a long conversation. The only thing worried us was the food timing and the venomous snakes. People there have a cup of tea by 8 a.m and move to work. That's their breakfast. The lunch will be served by 11-12 and dinner after 8.
I asked if there is any possibility to make a call. For that he pointed to the top of a tall hill and said 'if you could climb that, you can make a call'
Mean while two boys carrying some ball like green leaf parcels handed one of the parcels to buji babu and said something in their language and kept moving to the next house. We were eager to know what's inside. It was goat meat. But the story behind the parcel of meat questioned myself and the modern society.
It's very rare to kill any animals for meat in that village. Once they do so, they share it with all the houses in the village. They got 14 houses in that village and the share is like, the goat meat is divided into 14 equal share. Even the brain, kidney, heart or any other parts are cut into 14 pieces. This explains the village and their people. We started exploring the village. As we had only a cup of tea, we were starving. So our first priority was to find something to eat. Money can't buy anything in that village, but your heart can buy. The nearest shop is 5 kms away and can find only some snacks and tobacco products. So we decided to find food from nature. Mother Nature is so powerful. She can save you and even kill you. She got the healing power. If you are good to her, she will be good to you.
We walked in the woods for a long and could find only some gooseberry as it was a dry season.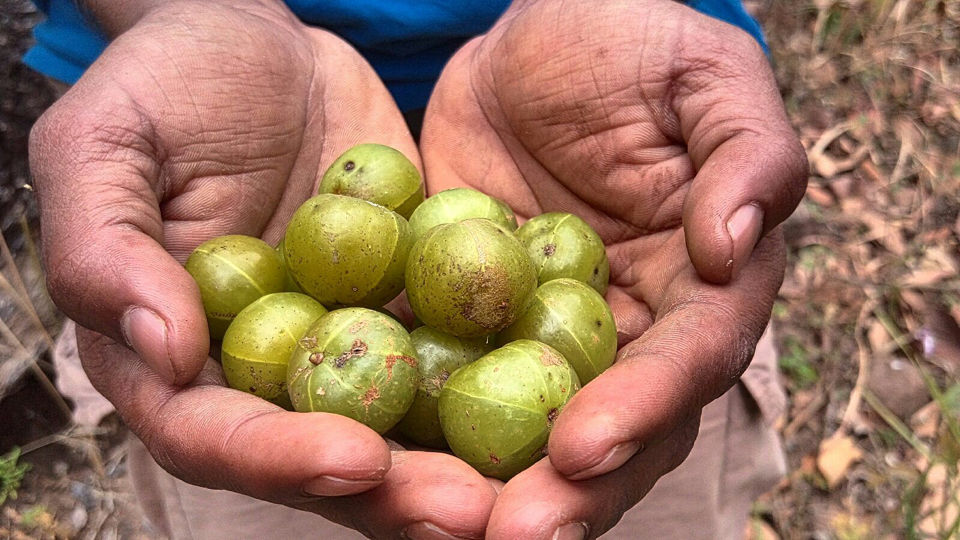 We had it and wandered all around the mountains, the river bodies flowing from the mountains, through the marijuana plantation, through the daily life of the people.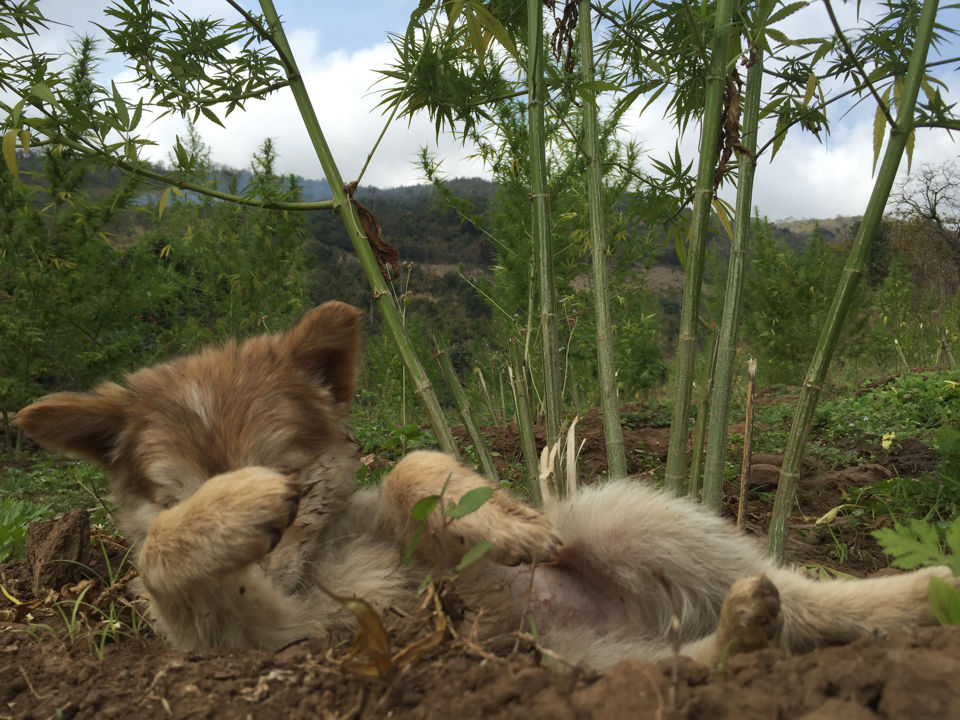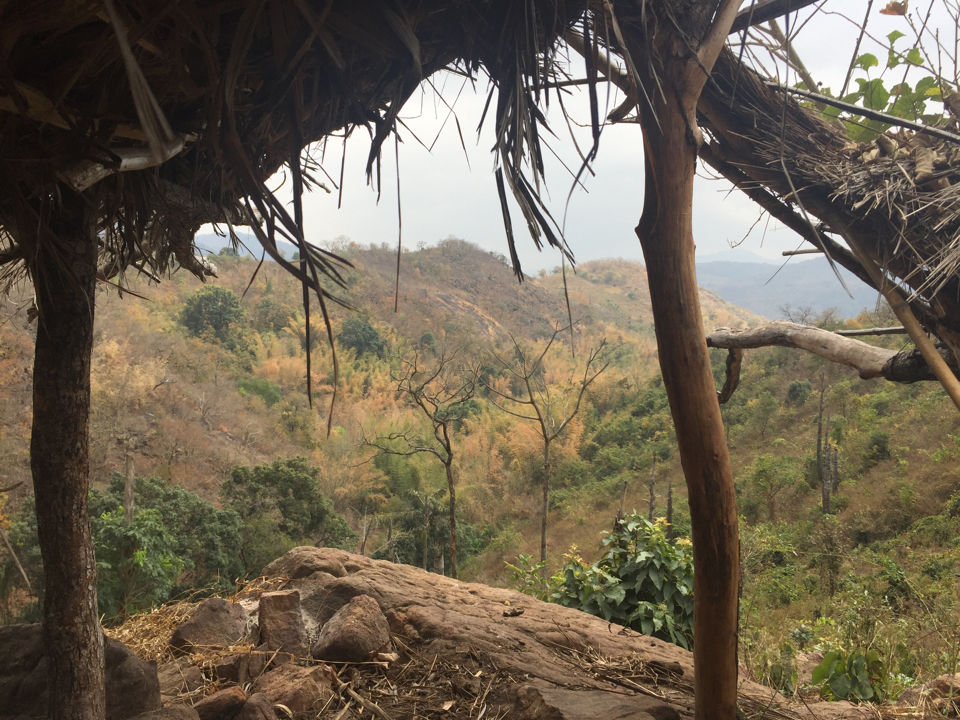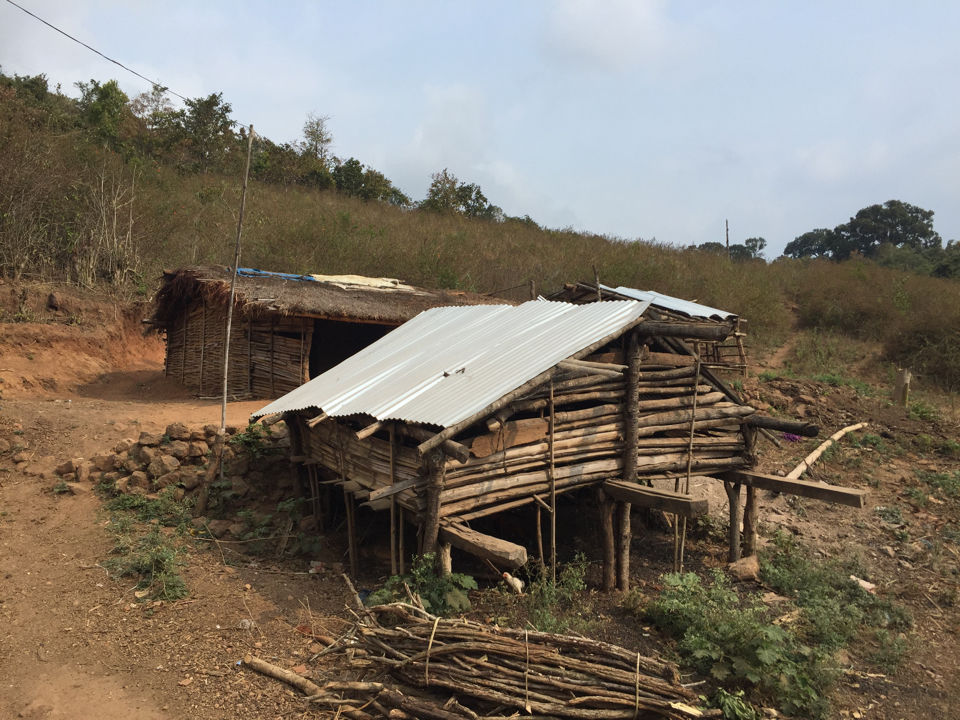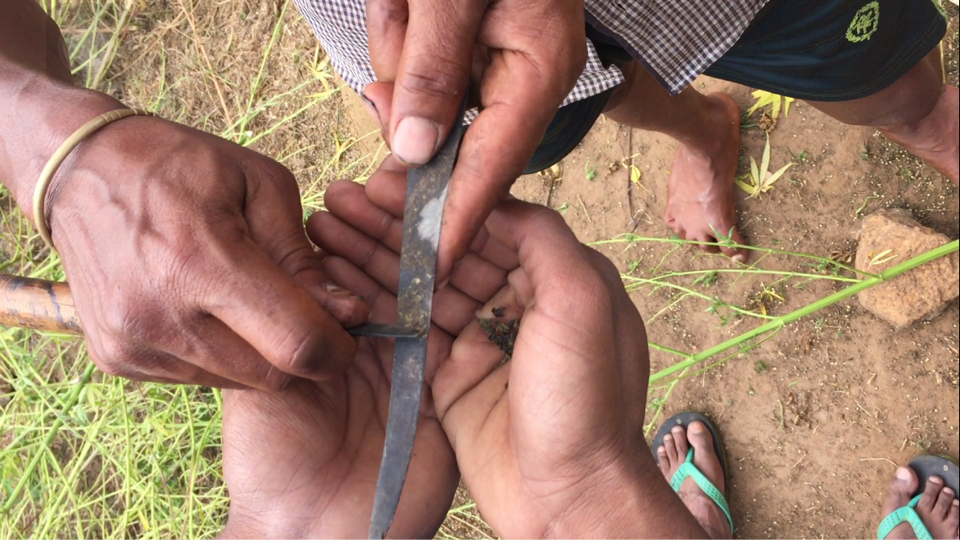 We had a tasteless and wired lunch and dinner from Buji's house. We didn't have any other choice, but to eat something for energy. They cook food without oil, onion and tomatoes. They use only things which they cultivate in there own land.
Exploring the place whole day, we learned a lot. Those lessons could be taken in our own personal life to be a better human being.
Village is surrounded with hills and hills and only hills. There is no roads to connect with. The nearest primary health care is 20 kms away. The water source is from the mountains. They use it very effectively. They cultivate all the necessities and use only those. They don't worship any idols. They don't surrender them self to any diseases. They worship nature and love nature and she gives them all they needed. People are happy there. The land haven't seen any police uniform yet.
Next day morning we said farewell to that place and people. Buji babu dropped us to vizag. He didn't accept the money we offered him. Reaching vizag we had heavy food, took some rest and boarded a train to Bhubaneswar. It was the horrible train journey in our life.
Warning: never attempt a trip like this. All this villages are under the control of Maoism. It's our total luck that we returned safe.
Craziness is like heaven. To be continued.
I end the part 1 of our craziness. Reaching back home on 16th day I lost 5 kg and our route was like: Bangalore - Vizag - Bhubaneswar - Puri(2 days) - Guwahati - Meghalaya ( 3 days) - Siliguri - Islampur - Raiganj - Kolkata - Bangalore.