Ancient traditions and mesmerizing nature collide in Pays Basque. Just like the neighboring País Vasco across the border, this seductive and distinctive corner of France marries Spanish and French influences, but has a unique, intriguing culture all of its own.
Snuggled between the Bay of Biscay and the rugged foothills of the Pyrenees, this tiny region fascinates with its lush hills and valleys dotted with charismatic white-and-red villages, but also with its sweeping golden beaches, chic seaside towns, and blossoming food scene.
From chocolate and macarons to some of Europe's best surf, here are 8 reasons to visit the French Basque Country:
Saint-Jean-de-Luz, Birthplace of French Macaron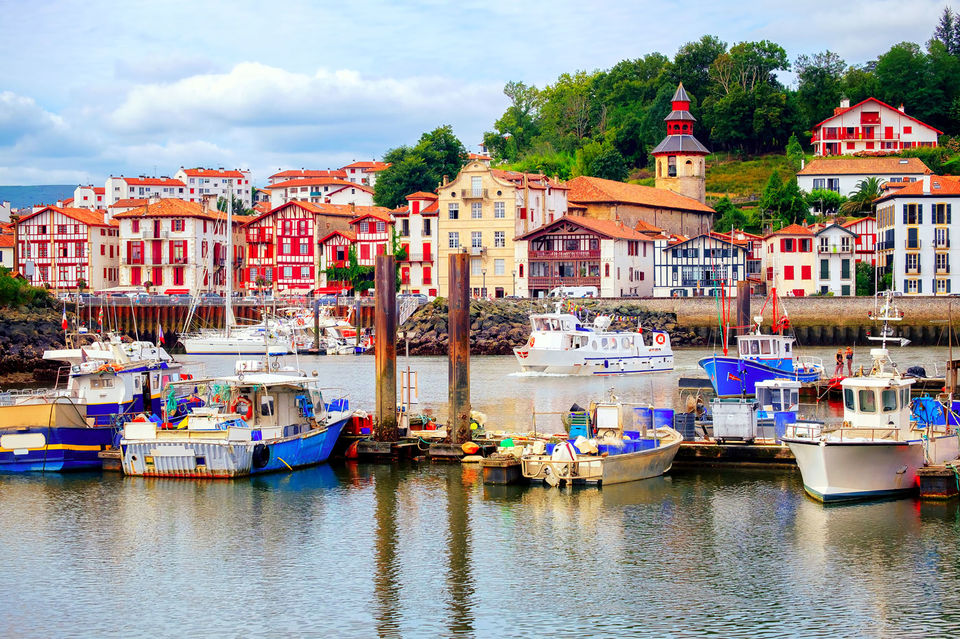 Dating back to the 1660 royal wedding of Louis XIV and Maria Theresa of Spain, Maison Adam's signature confections are said to be the "véritables macarons". The historic pâtisserie still exists today on Rue de la République in Saint-Jean-de-Luz and uses the same secret family recipe ever since.
Nevertheless, the pretty French seaside resort of Saint-Jean-de-Luz, with its colorful fishing port, storybook old quarter, and glorious sandy beach, is well worth a visit, whether or not you like macarons.