The experience of fine dining comes at a very justifiable price. As you are seated and served with remarkable hospitality, your mind is left with an impression of not just a place, but a sensation, which lasts long after the meal is over.
Not all of us can/want to spend a good Rs 5,000 for a dinner, but we don't want to compromise on the deliciousness quotient either. We are definitely fine with skipping the five courses, as long as the flavour in our mouth is good enough to blow the mind.
For foodie lovers like us, here are some really really expensive restaurants and their fairly cheap alternatives.
1. If you have dreamt of Indian Accent, try Farzi Cafe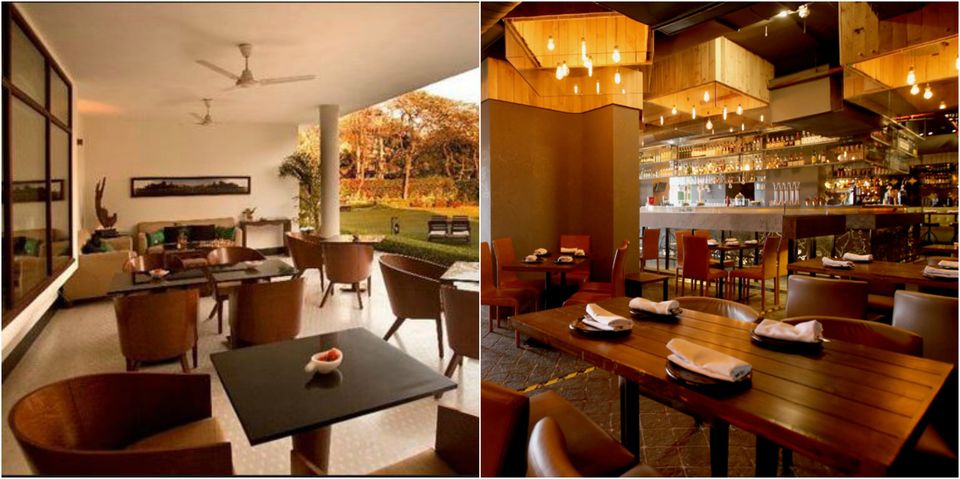 Indian Accent at The Manor is a decorated restaurant, which boasts of being number 9 in the list of the best restaurants of Asia. The experience of dining here is definitely unbeatable, and the chef's take on effortless fusion food has made it extremely popular amongst foodies all around India. But Farzi Cafe too experiments with fusion of Indian cuisine, using western techniques and contraptions. The food here is absolutely innovative and does not burn a hole in the pocket. 
A good replacement for Indian Accent's Mishti Doi Cannolini is the wonderfully nostalgic Parle-G Chessecake at Farzi Cafe.
2. Substitute the Vietnamese glory of Blue Ginger with the Burmese cuisine of Burma Burma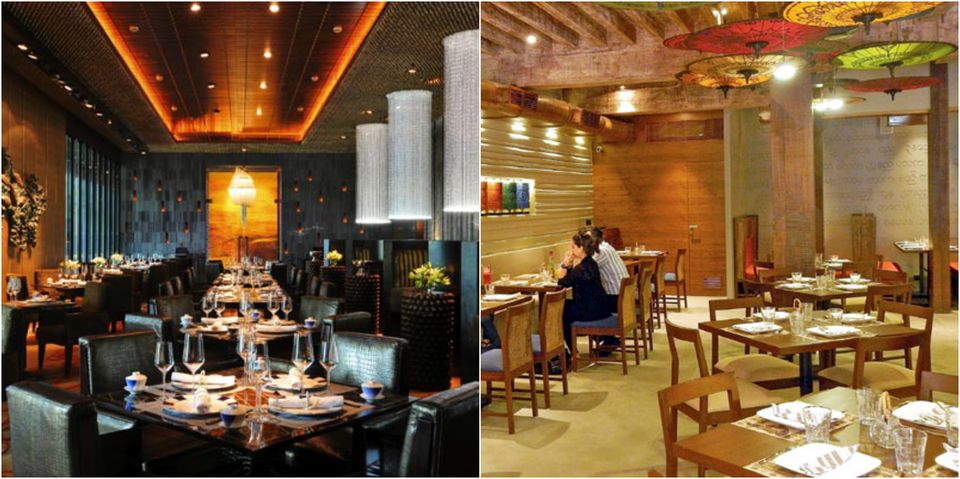 Blue Ginger has held an authority in Pan-Asian cuisine for many years. True lovers of Asian cuisine head here, despite the expense, to get the closest authentic taste of their favourite fix. Though Blue Ginger serves variations of Chinese, Thai and Japanese cuisines, their specialty has always been Vietnamese. From coconut-based desserts to aromatic Pho, Blue Ginger is the best in business. But the newly-opened Burma Burma in Gurgaon is an all vegetarian Burmese heaven, which serves an array of seriously unexplored Burmese dishes. The ambiance and menu transports you to a cozy tea house in Burma, and though it might not match up in its luxury, it gives strong competition in its flavorfulness.
Try the Mandalay Meeshay at Burma Burma. This vegetarian broth with noodles, vegetable and black bean sauce is a great replacement for the Chay Pho at Blue Ginger.
3. Instead of saving for Bukhara visit the birthplace of butter chicken – Moti Mahal Daryaganj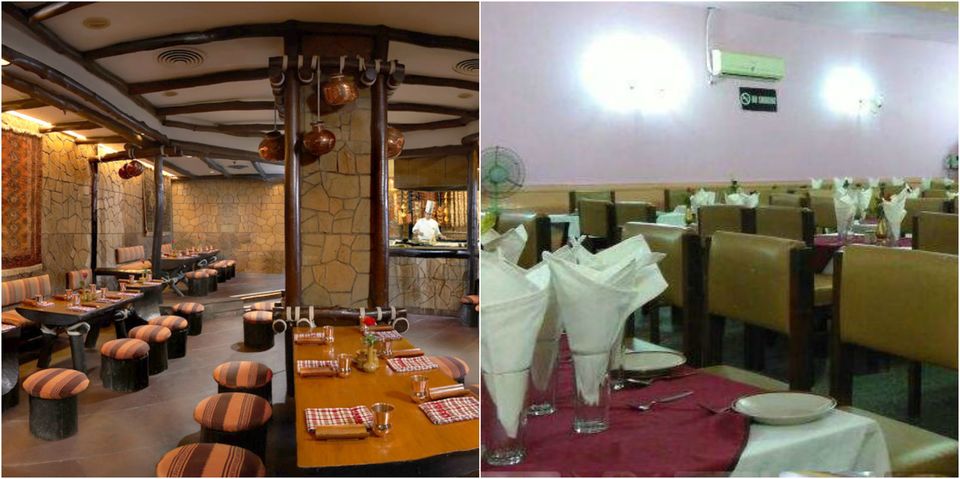 Bukhara is an iconic restaurant when it comes to dining like the kings of North Indian cuisine. Where Bukhara has excelled in the art of tandoor, kebabs and grills, Moti Mahal Daryaganj boasts the invention, which has a place in every Indian restaurant in the world. There are many specialties that are exclusive to Bukhara, such as the Sikanderi Raan and massive naan. Though many complain about its pricing, but ardent lovers of Bukhara believe its worth every single penny. Bukhara may be iconic, but Moti Mahal is a living legend. The birthplace of butter chicken, the original Moti Mahal (not those Deluxe's) still stands proud on the streets of Old Delhi. Take a journey into Mughlai cuisine here and you will probably forget about the Bukharas of the world.
A must visit dish at Bukhara is chicken khurchana, you can easily replace that with the Moti Mahal's signature butter chicken.
4. Skip Le Cirque at The Leela and romance French cuisine at Le Bistro Du Parc.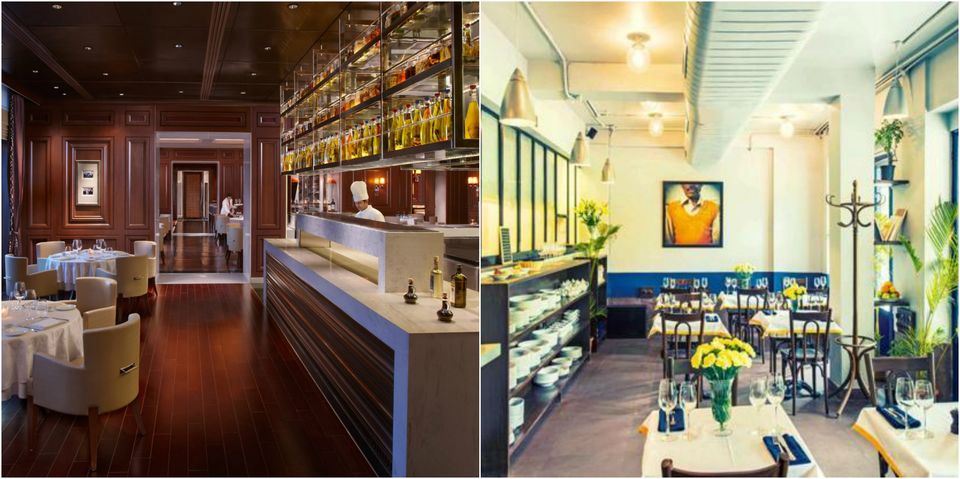 An outpost of New York's deeply loved Le Cirque, this luxurious restaurant serves French cuisine with a modern twist. The dishes are intricately designed and served with a finesse, which is specific to French dining. Where Le Cirque strives to keep up to its reputation, Le Bistro Du Parc has carved a name for itself as one of the best French bistros in Delhi. If you are looking to take your first steps into French cuisine, but don't want to break a bank, then head to Le Bistro Du Parc.
Le Cirque's Al Mattone is the chef's signature dish, and its counterpart can easily be found in Le Bistro Du Parc's Bistro's Chicken.
5. Give Varq at The Taj a miss and enjoy divine seafood at Sanadige.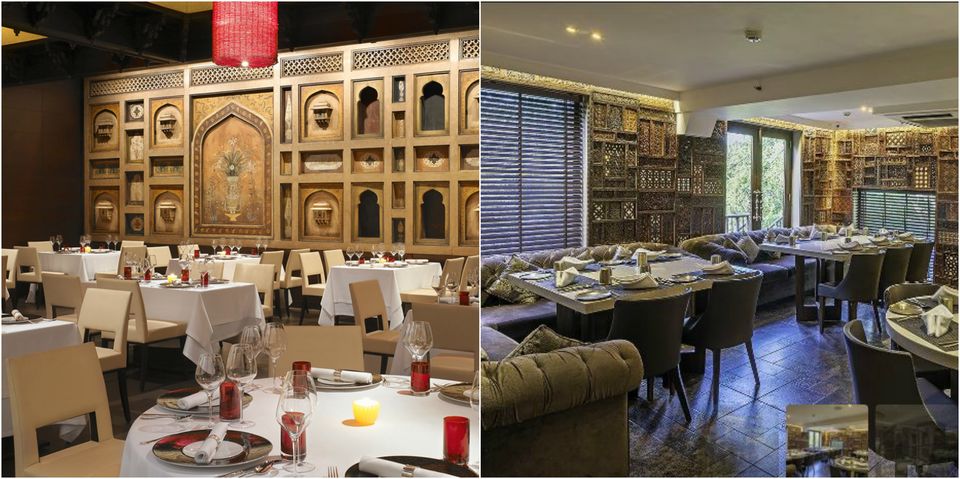 Varq at The Taj is an ideal dinner place if you and your family share a deep love for seafood. The restaurant offers great coastal delicacies and specialises in the preparation of shell fish. As for Sanadige, it might not be in a five-star hotel, but the variety of coastal dishes here is absolutely mind-blowing. Be it the catch of the day preparation or every possible way to cook crab, Sanadige, most likely, has the best seafood game in the entire city.
To make up for Varq's Mustard Prawn, dig your hands into the freshly caught Masala Fry Jumbo Prawn at Sanadige.
6. Make your loaded milkshake dreams come true at Morellos, Gurgaon.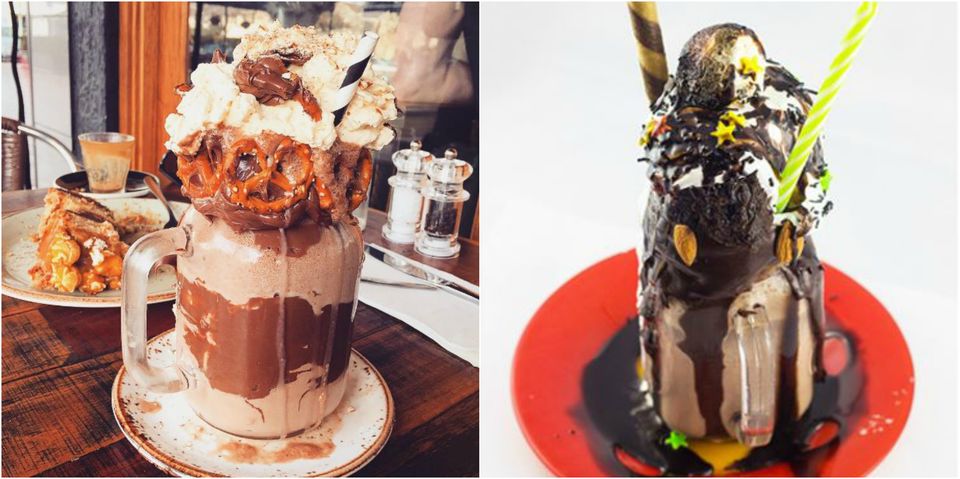 Café Patissez located in Canberra, Australia broke the internet when its massive, over the top and borderline obscene milkshakes started doing the rounds on social media. These milkshakes are so outrageous they are dubbed as the "Freakshow". People around the entire world are crazy over these creamy concoctions, which overflow from mason jars and are filled with nutella goodness. But you don't have to travel all the way to Australia to get a taste of milkshake craziness. Morellos, a new cafe opened in Gurgaon serves these milkshakes and that too at a very affordable price.
In place of the Cafe Patissez's Pretzellâ, you can binge at the Snickers & Peanut Butter Milkshake at Morellos.
7. Skip China Kitchen's luxury for a heartfelt meal at Mamagoto.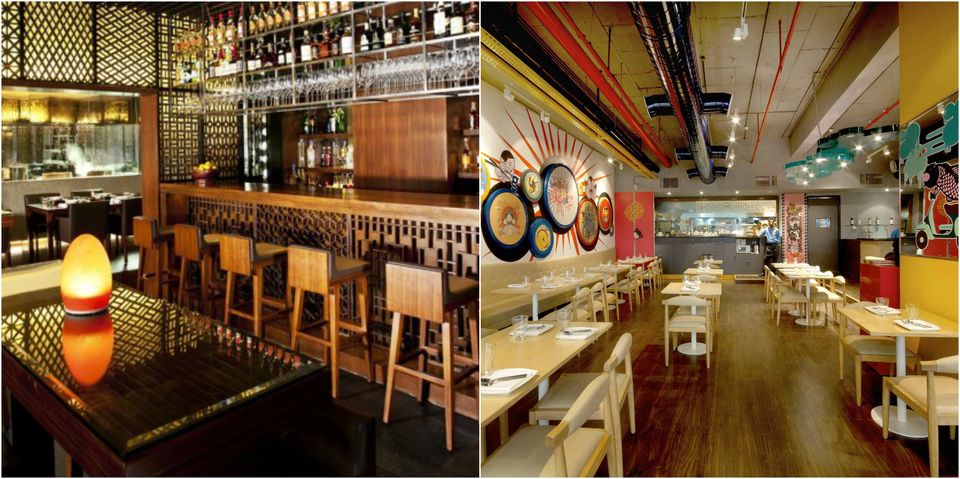 China Kitchen has spearheaded the trend of Chinese cuisine in Delhi for many many years. Ardent lovers of the cuisine still head here for an authentic flavourful experience with some delicious single malts. Situated at the Hyatt Regency, China Kitchen is definitely a favourite of all Chinese food lovers who can afford to spend the big bucks. But for those of us who need a Chinese or Thai flavour blast can easily head to Mamagoto instead. Where China Kitchen is a classy ancient sage, Mamagoto is a manga- loving teenager. The ambiance may not match up to a five-star, but its flavours are definitely upto the mark.
There might not be a match to China's Kitchen amazing liquor selection, but a glass of Mamagoto's Orange and Passion Fruit Sangria with the Osaka Tube Station Bowl will make you forget all about five-stars.
8. Forget Lakhori at Haveli Dharampura, and go old-school at Al Jawahar near Jama Masjid.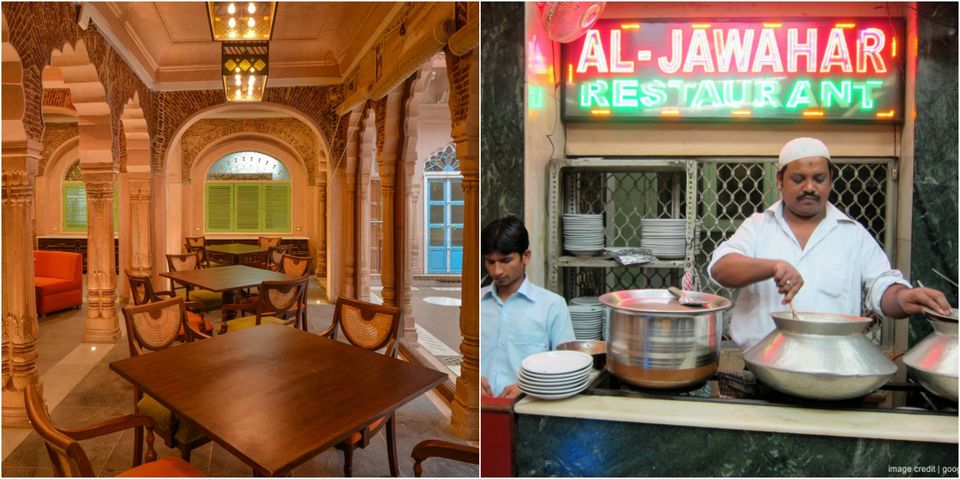 Located in the heart of Old Delhi, Chandni Chowk, Lakhori is the only surviving remnant of the luxurious havelis that once dotted the city. Situated inside a Mughal haveli, Lakhori is a restaurant that promises you a travel back in time with its decadent dishes and humbling hospitality. The experience of dining at Lakhori is irreplaceable but if you are looking for the taste of Old Delhi then head to the dome which this haveli overlooks, Jama Masjid. Al Jawahar captures the true soul of Mughlai cuisine in Delhi. It serves the dishes as they were prepared hundreds of years ago by the cooks of Shah Jahan and there is still no one who has managed to beat those flavours.
The dishes at Al Jawahar and Lakhori are almost the same, so wherever you may go don't dare leaving without trying Mutton Rogan Josh, Shami Kebab and Biryani.