Indian summers with temperatures soaring well beyond 40 degrees, who can say no to explore holiday spots with a pleasant weather, cool breeze and quiet environment? Here is a list of 8 places to visit in April in north India that you can choose from to make your summer vacations enjoyable. These places are nearby Delhi and make a perfect weekend getaway.
1. Shimla: Shimla is probably one of the most visited hill stations in North India. It's easy accessibility makes it one of the convenient weekend getaways from Delhi. The attractions here are the ridge, Jakhoo temple, Christ Church and Kufri etc. You can see the meandering Sutlej River making its way through the rocky hills. Shimla and Delhi are 350 Kms apart and it takes 7 to 8 hrs to reach Shimla from Delhi by bus.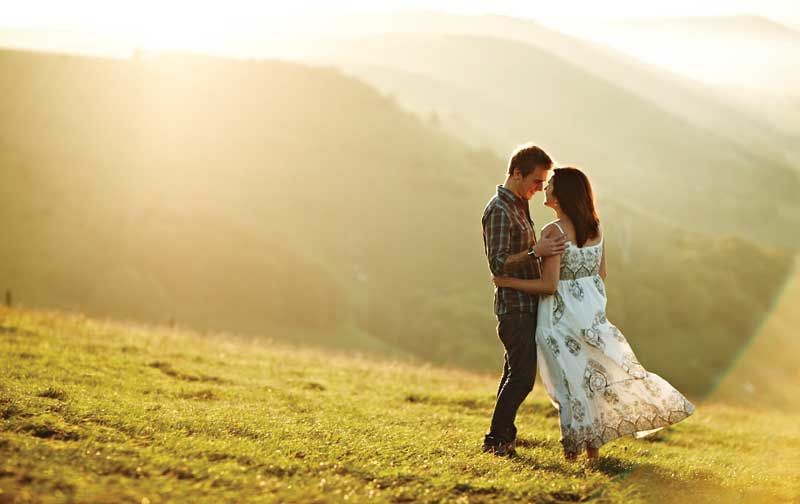 2. Manali: Manali is one of the most popular hill stations in India and is flocked by many honeymooners and family travelers every year. The breathtaking landscape and the fantastic weather of Manali is enough a reason for you to explore the place in April. This hill town doesn't only have popular tourist attractions, but also offers amazing opportunities to adventure enthusiasts like Zorbing, trekking, river rafting, paragliding and more. Manali is situated 540 Kms away from Delhi and it takes around 12 hrs to get there by Volvo bus.

3. Dharamshala: Dharamshala is one of the most peaceful locations in Himachal. It is an adobe of spirituality with the awe-inspiring natural beauty. April is the perfect time to visit this place as the chilling winters have made a way for the pleasant summers. Dharamshala is the place to try out the thrilling trekking in the Himalayas and exploring the Tibetan monasteries. Simply relaxing in the mesmerizing and peaceful environs of Dharamshala will leave you rejuvenated. Distance between Delhi and Dharamshala is around 500 Km and it may take up to 10 hrs to reach there.

4. Dalhousie: Dalhousie, it is one of the most popular and most beautiful hill stations in Himachal. With pine-clad valleys and splendid Dhauladhar mountain ranges of the Himalayas—Dalhousie is a place for a perfect holiday getaway. Dainkund Peak, Chamera Lake, St. John's Church, Saach Pass, and St. Patrick's Church are some places to visit there. Dalhousie is about 560 km from Delhi, and there are no direct buses to reach there. You can reach the place from different routes.

5. Auli: Auli is a heaven for nature and mountain lovers. The hill station has its crown of being one of the best ski resorts in the world. However, skiing months can be highly freezing here, so make your journey in the month of April, when the temperature sets itself within the pleasant bracket range. This is certainly amongst the best time to go for sightseeing in and around the hill station. Besides this, skiing is still possible during this month of the year. Auli is around 500 Kms away from Delhi and the journey takes nearly 13 hrs.

6. Kausani: Kausani is like a dreamland, an unspoiled secret place lost in nature. The beauty of this place is too good to be expressed in words. Kausani is a land of serene trails and glorious sunsets. You can explore the ancient temples, Rudradhari falls, and buy Kausani tea leaves from the tea estate. Sumitra Nandan Pant Gallery, Anasakti Ashram, Rudradhari falls, Kausani Tea Estate, and Handloom shawl factory are the ideal places to visit. The distance between Delhi and Kausani is about 450 km, which usually takes about 11 hours to reach.

7. Jim Corbett National Park: If you wish to enjoy your weekend in the lap of nature and wildlife, Jim Corbett is the place for you. Nestled in the foothills of the Himalayas, the national park offers so many things and a lot of unique and unforgettable experiences to visitors. This place is nature's blessing and is especially for wildlife enthusiasts. Jim Corbett is known for jungle safari and bird watching. So, those who love jungle safaris, nature walks, river rafting, and camping would love this place. The distance between Delhi and Jim Corbett is about 250 km, and takes about 6 hours to reach there.
8. Nainital: A perfect holiday spot in the Himalayan kingdom, Nainital has forested valleys amidst which gently lies a lake. From the sight of the beautiful lake and the surrounding Himalayas rising above the green forests, you can surmise the beauty of Nainital. In order to admire the beauty of this region, mark the summer months as your holiday time when temperature stays moderate with a cool breeze to make the evening sightseeing really wonderful. The distance between Delhi and Nainital is around 300 KM and it takes around 7 hrs to reach there.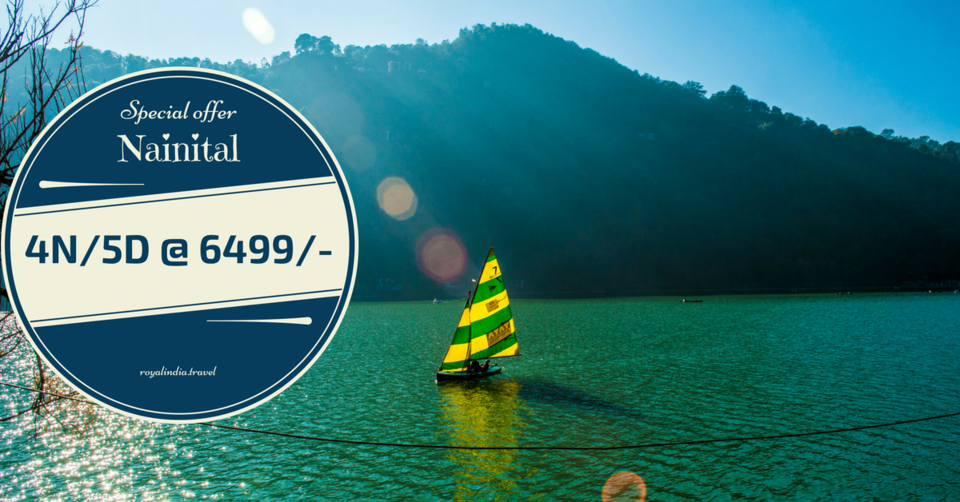 These places are the ideal destinations for weekend getaways from Delhi. If you are planning a trip this April, choose a place among them and thank us later!