There is something about Japan. It has this unique ability to make you feel at home in a matter of minutes. This melange of modernity and culture is welcoming in ways like no other and bidding adieu to the country is like swallowing the bitterest pill. Japan is intoxicating and terribly so. While the idea of travelling around the island nation can come across as a wee bit intimidating, it is pretty feasible in reality if you have a few essentials with you at all times. So here is a list of certain things that you must have with you during your tryst with Japan.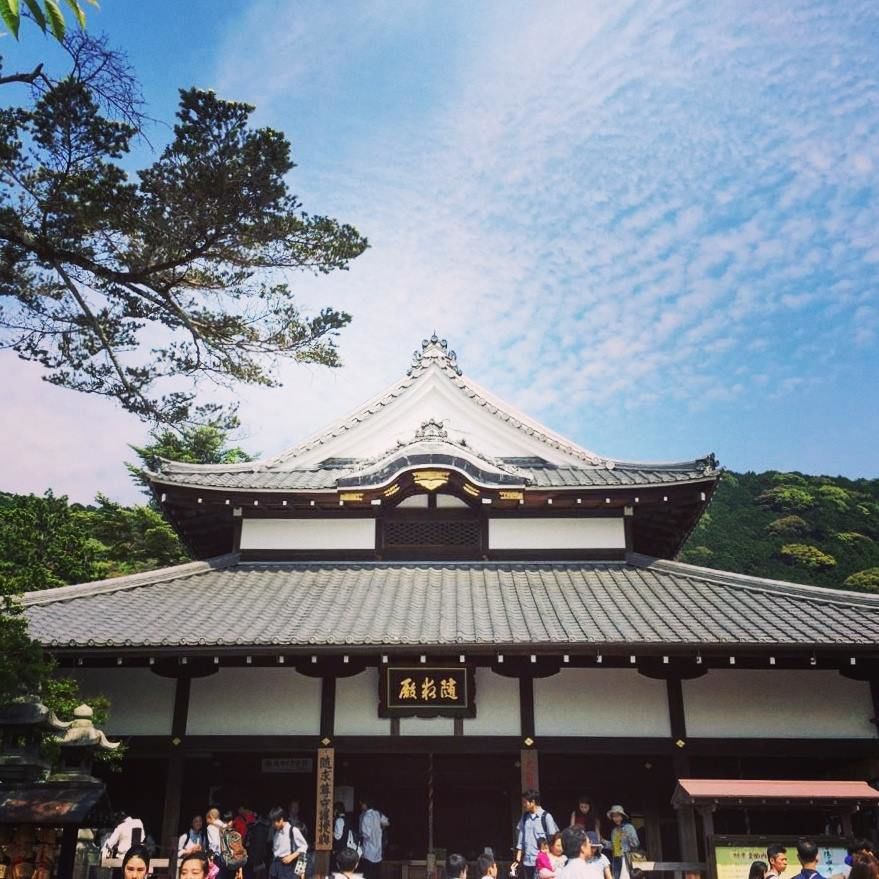 1. A Japan Rail Pass:
For all of those travellers intending to do some extensive train travel around Japan, the Japan Rail Pass (JR Pass) is an extremely economical option. Available for a minimum of one week to a maximum of three weeks, this pass must be bought outside the country, either online, or through a dependable travel agent. Your pass first needs to be validated at JR offices found at airports and major train stations in Japan and you can start using it only after that. Remember that services like the Nozomi Shinkansen Express are not covered under this rail pass whereas JR Buses and Ferries are. Moreover, certain trains that come under the purview of JR require prior reservations. Japan's answer to the Eurail Pass, buy the JR Pass only and only if you intend to take multiple train journeys, else you will be wasting a lot of your money. Do keep in mind that pass holders need to go through special manned gates at train stations and have them checked by the railway staff. This document really is a boon.
2. Pocket WiFi:
Owing to the fact that Japan is one of the most technologically advanced nations in the world, it is home to some incredibly fast internet speeds. Tourists unfortunately cannot buy prepaid SIM cards in the country and GSM phones do not work in Japan, thus leaving you with the option of renting a rather expensive mobile phone. However, the best alternative to stay in touch with your loved ones while travelling around the country is to rent a Pocket Wi-Fi which is essentially a portable Wi-Fi Router. With affordable plans and the ability to connect multiple devices to the internet, this hotspot can help you make WhatsApp, Skype and Viber calls, get on social media and check your e-mail while using translation and navigation apps to help you move around. If you happen to be staying in an Airbnb property in Tokyo or even Kyoto and Osaka for that matter, a complimentary Pocket Wi-Fi will (usually) be provided to you, thus helping you save a lot of money on the same.
3. Make Sure You Have A Map Of The City With Your Accommodation Clearly Marked:
Japanese addresses are confusing and incredibly so, even for the locals. Given the fact that they are designated by the area and not the street with non-consecutive numbers, finding a particular place in Japan can be quite a task. Always remember that despite the presence of extremely helpful locals who will try their best to provide you with directions, there is a huge possibility of you getting lost in Japanese cities. Moreover, navigation systems won't always be of help in the country. The best thing to do is to ask your hotel staff/ apartment authorities to mark your accommodation clearly on a map of the city and also write the address down in Japanese on a separate piece of paper. You can then show this to cab drivers/ passersby and save yourself from going astray.
4. You Must Have Your Own Medication Along With A Prescription:
Despite the fact that the Japanese have mastered the art of convenience, buying prescription drugs in Japan is not as easy as one might think. Foreign prescriptions cannot be filled out in the country and if in case you are down with fever or need medicines to combat pain or allergies, you will be expected to see a doctor who will then prescribe you a set of drugs that can be extremely expensive when compared to their prices back home. Therefore, you should ideally carry a supply of your own medicines with a prescription for the same. Some basic painkillers, anti-allergy tablets, antibiotics and anti-nausea pills should find a place in your luggage along with medication for any other ailments that you might have. However, make absolutely sure that you have valid medical documents to support these in order to save yourself from getting into trouble. It is highly unlikely that you will but it is always better to be safe than sorry.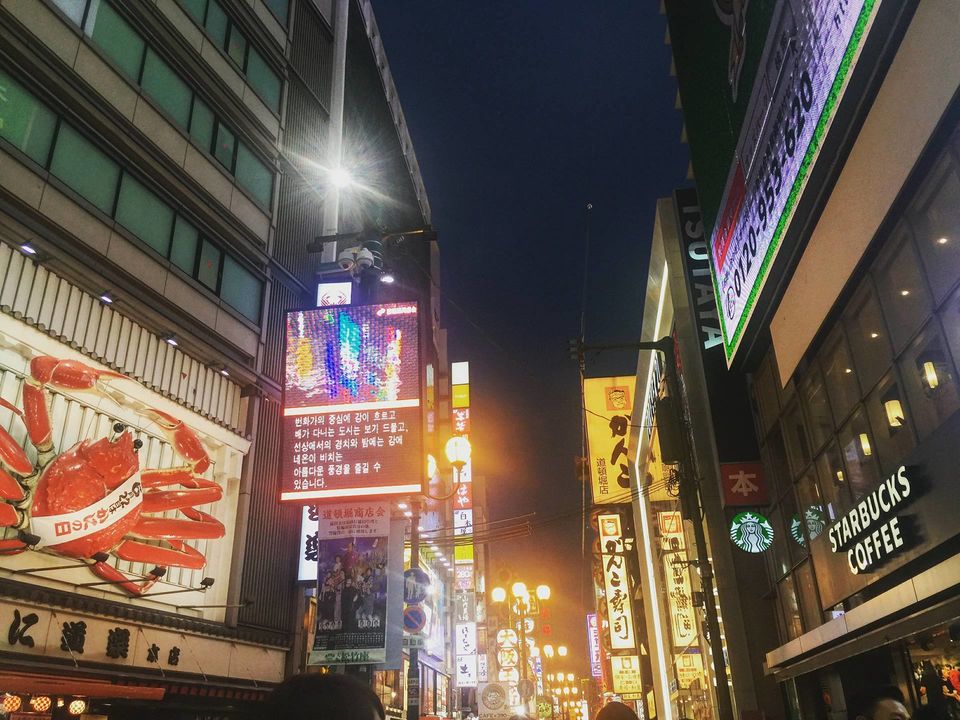 5. A Phrasebook And Translator Apps:
Japan can be quite an alienating experience for a lot of travellers owing to the fact that English is hardly spoken in the country and a major percentage of names and signs are written and marked in Japanese. While the locals make every effort to communicate with and help visitors in their broken English, it is imperative for you to have a few decent translator apps on your phone. For those who do not like depending on technology, old-school phrasebooks can come in handy. Additionally, most guidebooks come with a set of pages dedicated to the most common words and phrases used in the country and remembering those can go a long way. Yet another clever thing to do is to take pictures of everyday objects and facilities like public toilets and simply show them to people who absolutely cannot comprehend you. Apps like Goole Translate, iTranslate and Waygo should be of help despite their dubiousness. So should this phrasebook.
6. A Travel Adaptor:
For those travelling to Japan from countries other than the United States, having a travel adaptor is a wise idea. The country uses 2-flat-pin plugs and there are no 3-pin plugs or columnar-shaped plugs (the kind we have in India) at all. Moreover, the voltage used throughout the nation is uniformly 100 Volts A.C. and in order to keep your mobile phones and cameras charged, packing at least two universal travel adapters in advance is a lot better than buying them by paying what is usually twice the amount. Your hotel/apartment should ideally provide you with one but considering how high they are in demand, these adaptors are often not available for all guests. Moreover, instances of travellers not returning these appliances has further deterred a lot of establishments from offering them to guests. Ergo, carry a few of your own.
7. Slip-on Shoes and Socks:
While walking shoes and formal footwear are imperative if you intend to hike and visit high-end restaurants, respectively, make sure you have a pair of slip-on shoes and good socks with you while travelling around Japan. Authentic Japanese eateries, temples and traditional homes require people to leave their shoes at the entrance and wearing footwear that can easily come off saves a lot of time and effort. You should ideally not go barefoot and if in case you are travelling during the muggy weather and forget to pack a decent pair of socks, you can buy some extremely cute and colourful ones at street shops around Tokyo, Kyoto, Osaka and Hiroshima. For those renting an apartment in the country, most come with separate house and toilet slippers.
8. A Curious Mind To Understand The Trappings Of A Japanese Toilet:
Japanese toilets, apart from being toilets, are a massive source of entertainment for travellers from all over the globe. With dedicated washing sprays for all of your nether regions, heated seats, trappings for deodorisation and noise-cancellation, a plethora of buttons and incomprehensible instructions in Japanese, toilets in Japan are sights in their own right. From the washrooms in hotels to those found inside train stations, freeway rest areas and temples, decoding the functioning of these toilets requires a curious and rather scientific mind. On certain occasions, the flush is impossible to find while at other times, means of drying hands are conspicuous by their absence. All in all, you essentially embark upon a treasure hunt the moment you visit a Japanese lavatory, replete with its murals and Ikebana embellishments and relieve yourself later. Good luck.
That said, the key to the most memorable and smooth travels around Japan, or any destination for that matter, is the undying thirst for discovery and learning. Here's wishing you a wonderful journey!