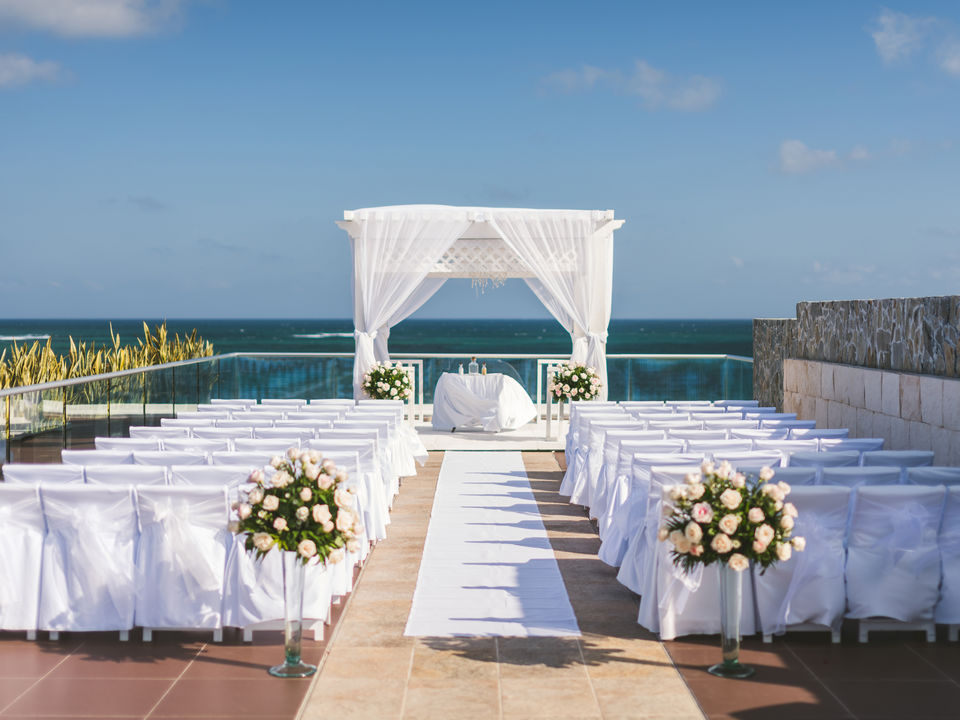 Replete with gorgeous beaches, blessed with the unending sea that meets the engulfing vast blue skies, always full of that vibe of cheer, recreation, and serenity, and abundant with the scenic landscape from where heavenly views of the sunset are visible, Goa is simply an another word for paradise. And which place can be more beguiling for a destination wedding in India than this charismatic place? And if you have made this choice, then sure do you want to have a perfect wedding that fills you with content and happiness to cherish forever! So head on, find right hotels Goa, India and make a flawless plan for your destination wedding in Goa!
Here are some tips to achieve just that!
1. Shortlist the perfect location in Goa
Whether you want a beach, poolside, a simple wedding at a secluded place, there's no worry as Goa has some distinguished five-star hotels in Goa that offer just what you dream to have. But keep in mind to choose a venue that offers you customised services and a range of choices to conduct all ceremonies such as mehandi, haldi, and sangeet.
2. Accommodate weather conditions in your plan
Do research and check weather conditions of Goa before deciding your wedding date. The best months to get married in Goa are from October end to March. Monsoon season should be definitely avoided if you are planning for a beach wedding, as government prohibits it in this season, plus the charm would not be much.
3. Find the best wedding planner and calm down
A wedding planner will ensure each and everything is streamlined, from booking of a hotel to fixing last minute hassles and from decoration to creating an appetising menu as per your taste. Find the best planner and take a deep calm breath!
4. Plan your itinerary and finalise your budget
Now comes the time to fix dates for each wedding ceremony as well as arrival and departure dates. Discuss with your spouse, his family, and the wedding planner before fixing dates. Also, now is the time to finalise budget and see that exceeds it!
5. Send 'Save the Date' cards to your guests
Just like you, your guests too have to prepare themselves for your destination wedding. Send them 'Save the Date' card a few months before sending them the actual invitation, just to be sure they are present for your holy matrimony!
6. Go for bulk booking to avoid last minute hassles
Now that you have got confirmation from your guests, you can book tickets in bulk and avoid any last minute hassle and get a discount as well. Also, book rooms accordingly and stay carefree.
7. Give a local touch to your wedding
Local performance, local food, decoration and local welcoming gestures, all contribute in making your destination wedding just perfect. So wrap your wedding in the local culture of Goa and make it happening!
8. Lastly do a dry run
Before the actual date of wedding, you must visit the venue and check everything personally to avoid any mishap on your dream day. Also, add a tinge of personal essence to your wedding such a personalised card with you and your hubby's picture on it as guests arrive and so on!
Destination wedding in Goa is not a new trend but definitely, an everlasting one as wedding here is not only memorable but simply beautiful, enjoyable and perfect with perfect locale and perfect ambience. A number of hotel North Goa and South Goa make this happen by making this dream come true!